NFL Draft, Rd 1: Thursday, 4/28 at 8 p.m. ET, NFLN, ESPN, ABC
Rd 2-3: Fri. 4/29 7 p.m. ET, NFLN, ESPN, ABC
Rd 4-7: Sat. 4/30 Noon ET, NFLN, ESPN, ABC
Finally the NFL Draft has arrived! BillsMafia can't wait to welcome the Draft Class of 2022. And expect a television spectacle beyond anything we have ever seen. Even casual fans will enjoy the lights, the fountains, the music, and all that Vegas offers. The journey from from a cigar smoke filled room to a blockbuster entertainment event is complete.
Relax.
Beane's got this. Trust the process. The Bills enter the draft #1 in the power rankings, and they will leave the draft #1 in the power rankings. Enjoy the show. The Bills probably will not be on the clock Thursday night until at least 11 p.m. ET. There is a decent chance that you may invest 3+ hours of your Thursday evening, only to see Brandon Beane trade down.
Five things to keep Bills fans occupied during the wait:
1. The mystery around the #1 overall.
2. Daboll's first draft with the Giants.
3. Whether any QBs land in the top-10, and whether they land in the AFC.
4. Where the defensive backs start falling should hold our interest while we wait. I think the next phase in the draft will be WR heavy, and we hope the teams 15-24 prefer linemen over DBs. I prefer the term "defensive back" over cornerback in honor of Dax Hill, who sits above all the corners except Sauce and Stingley on my Big Board.
5. The AFC East: Jets #4 and #10….if they draft well, I expect the Jets to be #2 in the division soon. Pats pick at #21 will be a solid pick, but where is this team going in the AFC with the mediocre firepower on the roster? The Dolphins don't pick until late in the third round.
What might the board look like at #25?
I expect 2 QBs, 6 WRs, 4 OT, 1 IOL, 4 DE, 1 LB, 1 S, and 3 CB to be gone. That's 22 of 24. Recent mock drafts sent all of these guys to Buffalo: Breece Hall, Zion Johnson, Jahan Dotson, Trent McDuffie, Kaiir Elam, Dax Hill, Andrew Booth, and Kyler Gordon. Most will be available, and I would be thrilled with any of them. What's more important is how they pivot from whatever position they pick on day one to day two.
The Good Morning Football crew will be bleary eyed, but I'll be up at 7 a.m. Friday morning to watch. Friday of the NFL Draft is one of the best sports talk days of the year. We digest round one and scour the best available player lists. If the Bills do not take a CB in round one, there will be plenty of anxiety ridden callers. Take solace in Von Miller golfing with Joe Haden…and fear not. If the Bills don't take a CB Thursday night, they will get one in round two or three. Friday night is much better for serious draft geeks; it is faster paced and there is a lot less fluff. I am really looking forward to watching Stevie Johnson and Kyle Brandt announcing the Bills 2nd and 3rd round picks.
I have always preferred getting outside for the Saturday session and listening to WGR. The picks come too quickly for the TV Networks to do them justice. NFL.com has a draft tracker that I will keep hitting refresh on. Brandon Beane excels on day-three, so I will be tracking it closely. Some of Beane's top day-three picks: Matt Milano, Gabe Davis , Dane Jackson, Tyler Bass, Taron Johnson, and Wyatt Teller (oops). Sunday is highlighted by watching the UDFA signings trickle in.
I am mocked drafted out. Que Sera, sera. But I will try to call my shot with the Bills 1st round pick. I have heard suggestions that Breece Hall is a smokescreen, and the first time I saw him mocked to the Bills I was startled. The idea has grown on me ever since.
My wish is that the Bills get a weapon and a DB with their first two picks. The term "Explosive Plays" characterizes the need. But my logic is that Hall is a huge upgrade in the passing game and, is as fast or faster than all of the first round WRs. Throw in the wear and tear he would save on Josh Allen and the Orchard Park weather, and I am sold. Breece Hall it is! I will not be bothered at all by a DB. If the pick is Dax Hill, Trent McDuffie, Andrew Booth or Kaiir Elam, then I start lobbying for Isaiah Spiller at #57.
The Draft Party Plan:
Beer:
Pioneers in the craft brewing movement going back to 1980, we spotlight Sierra Nevada's Hazy Little Thing. They are based in Northern California, but since there is no widely distributed beer from the state of Nevada, close enough.
Food:
Recreating a Vegas Buffett would be fun, but that isn't happening in my house. Cinco de Mayo is fast approaching, and Quesedillas are an easy TV tray choice.
Music:
The 2022 Vegas Draft block:
1. Viva Las Vegas Elvis Presley
2. It's Not Unusual Tom Jones (my favorite all time "lounge singer" song!)
3. Tumbling Dice The Rolling Stones
4. Mr. Brightsides Las Vegas natives The Killers
Enjoy the process!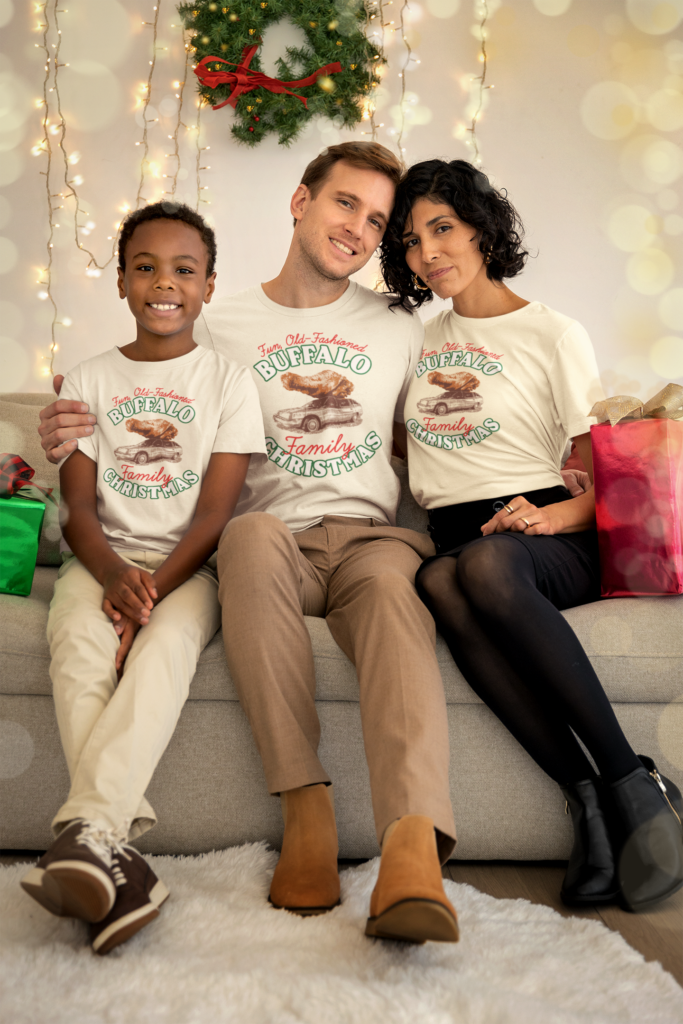 BuffaloFAMbase.com is sponsored by 26 Shirts
Every Monday, we launch a new two-week campaign of a limited edition t-shirt design. Every shirt purchase results in a donation to a local family in need. After the campaign ends, the shirt is retired. A new design is released, and a new family benefits from your fandom!