Good news Bills Mafia! Our Magic Beane has managed to re-do Stefon Diggs' contract to keep him happy and in Buffalo. In light of the highly questionable and inflationary contracts given to Tyreek Hill and Christian Kirk this offseason, that was no small feat. There was a line of thinking that the Bills would have to find a replacement for Diggs in the draft, but for me it was always about adding to to the position, not re-tooling the position. The Bills are still expected to draft a WR at some point. For your consideration, I submit that the Bills should not use their first round draft choice on a WR.
In today's pass happy NFL, marketing first round WRs is easy. How hard does Chevrolet have to push to sell Corvettes? Fast, sleek, sexy….
The Class of 2022 is no exception. It looks like at least six will go in the first round three weeks from now: Garrett Wilson, Chris Olave, Jameson Williams, Drake London, Treylon Burks, and Jahan Dotson. Four of them have been mocked to Buffalo; only consensus #1 Wilson and London (locks to be gone) have not been linked to the Bills. The profile the Bills are seeking boils down to two words "vertical threat."
Currently Bills' WR corps:
Stefon Diggs: A true #1 WR and top 5 in the NFL
Gabe Davis: Don't get me started. Ask my wife, or the buddies I text during Bills games. NOTHING angered or frustrated me more than the lack of snaps for Davis for a good chunk of last season. The sample size might be a little smaller than I'd like, but I will take the leap and forecast that Davis will be in the top tier of WR2s this season, with guys like Tee Higgins, Mike Evans, and Tyler Lockett. His playoff game against the Chiefs was other worldly. It was nice having Good Morning Football guest host Emmanuel Sanders reinforce my perception of Gabe Davis this week.
Jamison Crowder: Nice resume, and better RAC skills than Beasley.
Isaiah McKenzie: The ratio of production per opportunity is impressive. His opportunities need to come more consistently.
Hmm…who is #5? Hodgins or Stevenson or Kumerow? The training camp WR roster battles are one of my favorite things to watch at St. John Fisher. The Bills may or may not be pleasantly surprised by one of this group, but with a WR expected in this draft class somewhere, competition will be fierce. I do question whether any day three WR would be more of a prospect than Hodgins or Stevenson? I tend to doubt it. An upgrade would seemingly come on day one or day two of the draft. And "Speedy" Stevenson surely fits the description of vertical threat.
It's almost a decade since the ill fated pick of Sammy Watkins in 2014. The highest the Bills drafted a WR since then was Zay Jones at #37 in 2017. Neither went well, but since Diggs was the Bills de facto #1 draft pick in 2020, the record looks better. Gabe Davis may rival Matt Milano as Beane's best day three selection. Now is a reasonable time to invest more substantial draft capital in the position.
The recent rookie seasons of Jamarr Chase, Jaylen Waddle, and Justin Jefferson last year have shifted perceptions favorably for 1st round WRs. But historically, the bust rate is significant (the position's 15.2% All-Pro rate is 3rd-lowest overall, per Pro-Football-Reference.com). The real heart of the argument for waiting until the 2nd or 3rd round is here. Which group do you prefer?
a) Cooper Kupp, Dionte Johnson, Terry McLaurin, Michael Gallup
b) Davante Adams, AJ Brown, Tee Higgins, DK Metcalf
c) Jamarr Chase, Jaylen Waddle, CeeDee Lamb, Jerry Jeudy
d) Stefon Diggs, Tyreek Hill, Amon-Ra St.Brown, Gabe Davis
Pretty tough, isn't it? There is a 1st round group, a 2nd round group, a 3rd round group, and a "later" group. (c,b,a,d ). The point is that there are always hidden gems in the draft at WR. This is a deep class. I really like our chances of drafting an excellent WR at #57 or even #89.
What would the Bills be deferring by taking a WR in the first round? Am I as confident at fortifying the offensive line or the defensive backfield for this season by waiting until the 2nd round? No. Eliminating one of those concerns for at least the next five years is a winner in the short term and the long term. In addition to those clear needs, some subtle needs may coincide with Beane's 'BPA' Mantra: LB, RB, or even S.
How much would a rookie WR play this season? Of course it would depend on the player, but opportunities seem very limited. The Bills are lining up with Diggs, Davis, and Crowder on opening day. OJ Howard will cut into the WR3 snaps, and has a downfield dimension to his game. One of the arguments in favor of adding a stud WR is the impact in the playoffs.
It would absolutely be a big positive, and it does take coverage away from Diggs and Davis. But the importance of regular season playoff positioning under the current playoff format can't be overstated. Yes, 13 seconds cut a deep scar into the psyche of Bills Mafia. But the losses to the Steelers and Pats at home, and the lowly Jaguars on the road, were as big a culprit in dashing the Bills Super Bowl aspirations. To get a #1 seed, the Bills will have to beat different types of teams in different types of conditions. There is likely a place for another deep threat on this team, but improving the infrastructure offers the better chance of winning this year.
Of course while I was writing this, I watched NFL Network's Charles Davis mock draft Jameson Williams to Buffalo. I will be suitably excited if the Bills card on April 28th bears his name, or Jahan Dotson or Chris Olave. It is likely the WR run happens before #25, and that the Chiefs move ahead of Buffalo to replace Tyreek Hill. I much prefer the prospect of spending Friday the 29th poring over the best available day two WRs.
I will leave you with a trip down Bills memory lane: #82 Don Beebe, 3rd round draft choice (#82 overall) in the 1989 draft. His career highs were a modest 40 receptions, 699 yards, and 6 TDs. But his presence freed things up for Andre Reed and James Lofton in the K Gun Offense. Good template for the Bills to use in the 2022 NFL Draft!
Editor's babble: So many possibilities in terms of what Beane will do in the first round. Many thanks going out to Joe Reagan for his terrific contributions to our blog.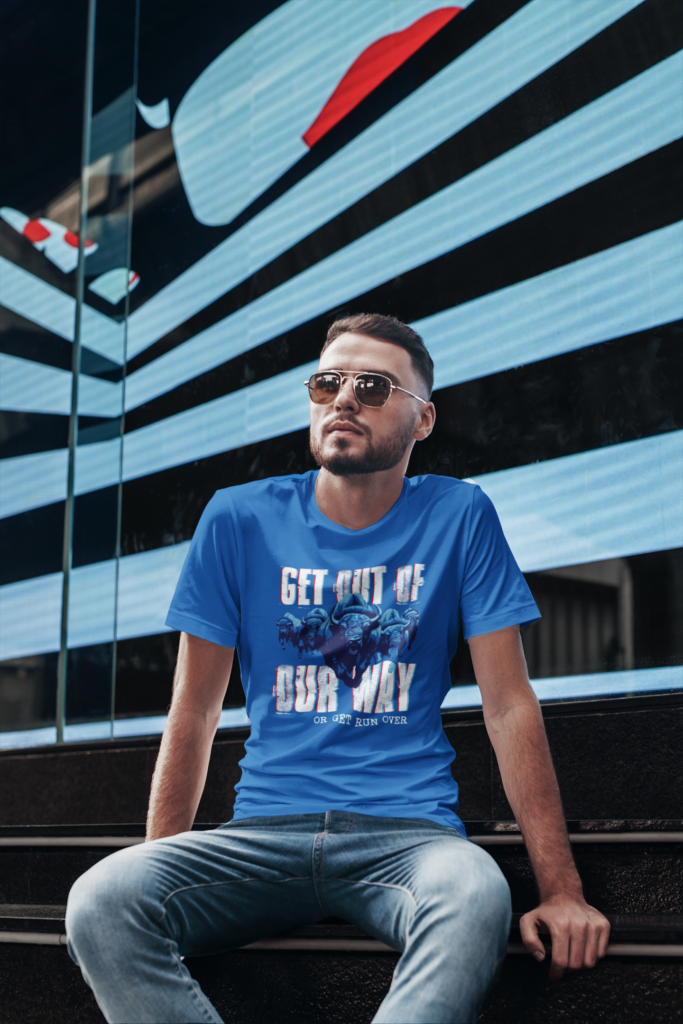 BuffaloFAMbase.com is sponsored by 26 Shirts
Every Monday, we launch a new two-week campaign of a limited edition t-shirt design. Every shirt purchase results in a donation to a local family in need. After the campaign ends, the shirt is retired. A new design is released, and a new family benefits from your fandom!