"Cook…Cook…that name sounds familiar. Is he any relation to Dalvin Cook?"
You got it. While researching draft prospects, I kept coming across brothers, fathers, and even a grandfather who played in the league. Is DNA a thing? Will it help these draft prospects? Nothing is certain; it's like nailing jelly to a tree. But having a good family tree can't hurt. Here are some I ran across, in the order I think they'll be drafted or picked up in Preferred Free Agency. Know of any others? Tweet me up at @TCBILLS_Astro ! –Dean
| | | | | | | | | | | | | | | | | | | | | | | | | | | | | | | | | | | | | | | | | | | | | | | | | | | | | | | | | | | | | | | | | | | | | | | |
| --- | --- | --- | --- | --- | --- | --- | --- | --- | --- | --- | --- | --- | --- | --- | --- | --- | --- | --- | --- | --- | --- | --- | --- | --- | --- | --- | --- | --- | --- | --- | --- | --- | --- | --- | --- | --- | --- | --- | --- | --- | --- | --- | --- | --- | --- | --- | --- | --- | --- | --- | --- | --- | --- | --- | --- | --- | --- | --- | --- | --- | --- | --- | --- | --- | --- | --- | --- | --- | --- | --- |
| 84 | James Cook | RBC | Georgia | Beane, 3, Combine | SEC | Cook is the younger brother of Minnesota Vikings' RB Dalvin Cook. James has consistently averaged 6-7 YPC over four years, improving every year in receiving. He's best used in obvious passing situations. He's Georgia's most versatile back. James can run between the tackles, but is a mismatch for linebackers and an excellent receiver in the passing game. Lots of competition for carries with Zamir White, Kenny McIntosh, Daijun Edwards, and Kendall Milton, so not much tread on those tires. | | | | | | | | | | | | | | | | | | | | | | | | | | | | | | | | | | | | | | | | | | | | | | | | | | | | | | | | | | | | | | | | |
| 184 | Tyler Vrabel | LT | Boston College | Scout | *** ACC *** | Son of Mike and Jen Vrabel … his father Mike is the Tennessee Titans' head coach and won three Super Bowls as a player with the New England Patriots. Nice down block here =>https://youtu.be/ECb8ddS1wjg?t=33 | | | | | | | | | | | | | | | | | | | | | | | | | | | | | | | | | | | | | | | | | | | | | | | | | | | | | | | | | | | | | | | | |
| 229 | Quentin Lake | SS | UCLA | Scout…Beane?, Combine | PAC12 | Son of Carnell Lake, a LB in college who went on to be a Safety and CB for the Steelers. He is a member of the NFL 1990s All-Decade Team.. Quentin has the 5th-Highest tackles per game among safeties… Mic'd up, sounds like a Bill=>https://youtu.be/PR8Mo9fuLNM Defensive Player of the Week for the scouted @UCLAFootball 62-33 win over USC. Lake had 7 total tackles, 2 TFLs, 1 INT for 15 yds and a PBU. | | | | | | | | | | | | | | | | | | | | | | | | | | | | | | | | | | | | | | | | | | | | | | | | | | | | | | | | | | | | | | | | |
| 240 | Jake Ferguson | TE | Wisconsin | Scout | BIG10 | Jake's the grandson of Wisconsin AD Barry Alvarez. Deep Dive =>http://buffalofambase.com/2021/07/25/deans-deep-dives-jake-ferguson-te-bills/ Athletic and affable, Ferguson was a two-way player in HS who also lettered in basketball. Joe began as a good "hands" WR first, then learned TE, and then a pro-style offense. Jake was a decent HS punter as well. | | | | | | | | | | | | | | | | | | | | | | | | | | | | | | | | | | | | | | | | | | | | | | | | | | | | | | | | | | | | | | | | |
| 286 | Connor Heyward | TE HB RB | Michigan State | none | BIG10 | Connor is 2011 RD1 and current Steelers Cameron Heyward's brother. It gets better: Connor and Cameron's father, Craig "Ironhead" Heyward, also played for the Steelers. | | | | | | | | | | | | | | | | | | | | | | | | | | | | | | | | | | | | | | | | | | | | | | | | | | | | | | | | | | | | | | | | |
| 287 | Nephi Sewell | OLB | Utah | Scout | PAC12 | Nephi's the brother of Penei (OT, Lions). Nephi plays a OLB/S type of game not unlike Matt Milano did. Nephi grew up a Detroit Lions fan. His fumble return for TD vs USC was his top play …participant in the 2022 East-West Shrine Bowl. | | | | | | | | | | | | | | | | | | | | | | | | | | | | | | | | | | | | | | | | | | | | | | | | | | | | | | | | | | | | | | | | |
| 305 | Jalen McKenzie | RG RT | USC | Majeski? | PAC12 | Jalen's Dad, Reggie McKenzie, was a LB at Tennessee (1981-84) who played in the NFL with the Raiders (1985-88), then-Phoenix Cardinals (1989-90) and Niners (1992). Father Reggie later became an assistant coach at Tennessee in 1993, worked in the Green Bay Packers' front office from 1994 to 2011, was the GM of the then-Oakland Raiders (2012-18), and last I checked, he's still a senior personnel executive with the Miami Dolphins. " There's more. Kahlil McKenzie is his brother (OG of the Ravens and RD3 in the 2018 NFL Draft by the Chiefs) and Raleigh McKenzie ( OG for the Washington Redskins from 1985 to 1994) is his uncle. Jalen's a nice guess for the Bills' final pick; he's actually on the Denny's All-Pancaker Team with Nicholas Petit-Frere…who also could be a Bill. | | | | | | | | | | | | | | | | | | | | | | | | | | | | | | | | | | | | | | | | | | | | | | | | | | | | | | | | | | | | | | | | |
| 466 | Tre Swilling | CB | Georgia Tech | Pro Day Only | *** ACC *** | LB DE Pat Swilling is his Dad. Tre ran the 40-yard dash in 4.67 seconds and had a three-cone time of 6.81, and was seen by the Bills at NFLPA Collegiate Bowl. Can be a CB, NCB, FS similar to Taron johnson. Very earnest young man. Tre's brother, Bruce Jordan-Swilling, plays in front of Tre as a LB for GT. Don't miss Tre's fight between him and Georgia's George Pickens. | | | | | | | | | | | | | | | | | | | | | | | | | | | | | | | | | | | | | | | | | | | | | | | | | | | | | | | | | | | | | | | | |
| 470 | Jack Wohlabaugh | OC | Duke | none | *** ACC *** | Father Dave Wohlabaugh was a 9-year offensive lineman, born in Hamburg NY and who went to school at Syracuse. He played for NEP, CLE, and STL. A season-ending knee injury in Sept 2020 will drop Jack. Damond Talbot describes the Center as "a mean SOB, who does not stop until the whistle is blown. He has great hips and is able to move to the second level." | | | | | | | | | | | | | | | | | | | | | | | | | | | | | | | | | | | | | | | | | | | | | | | | | | | | | | | | | | | | | | | | |
| 503 | James Patterson | ILB | Buffalo | Scout, 2 | MAC | Brother Jaret was a wonderful Buffalo Bulls RB who signed with Washington as an undrafted free agent in 2021. James was a team captain as early as his sophomore year. He's articulate, details-focused communicator who aligns the fits well for the defense and has a "seek and destroy" presence out there. Mo loves the guy. In team meetings, he sits in the front row –that kind of kid. He just loves the game of football. | | | | | | | | | | | | | | | | | | | | | | | | | | | | | | | | | | | | | | | | | | | | | | | | | | | | | | | | | | | | | | | | |
| 536 | Daniel Wright | FS | Alabama | 2Beane, 4 | SEC | Major Wright (Bears' RD3, now Bucs) is his brother. Daniel has instincts, physicality, and ball skills. He's your gunner on ST, played 44 career games before this year, but this was his first year as a starter at FS.. So he put up 86 tackles and eaarned ST Player of the Week 3 times. Pick6 here=>https://youtu.be/_3r2TBngY3s …suspended from the team due to "a violation of team rules" in 2018. | | | | | | | | | | | | | | | | | | | | | | | | | | | | | | | | | | | | | | | | | | | | | | | | | | | | | | | | | | | | | | | | |
| 836 | Josh Olave | CB | Weber State | none | Big Sky | Josh Olave's brother is Chris Olave, wide receiver at Ohio State and a RD1 this year. | | | | | | | | | | | | | | | | | | | | | | | | | | | | | | | | | | | | | | | | | | | | | | | | | | | | | | | | | | | | | | | | |
Editor's babble: Holy relatives… he's done it again. Just when you think Dean can't find another variable to explore! We thank Dean for his continued contributions to our blog. You can find Dean on Twitter @TCBILLS_Astro.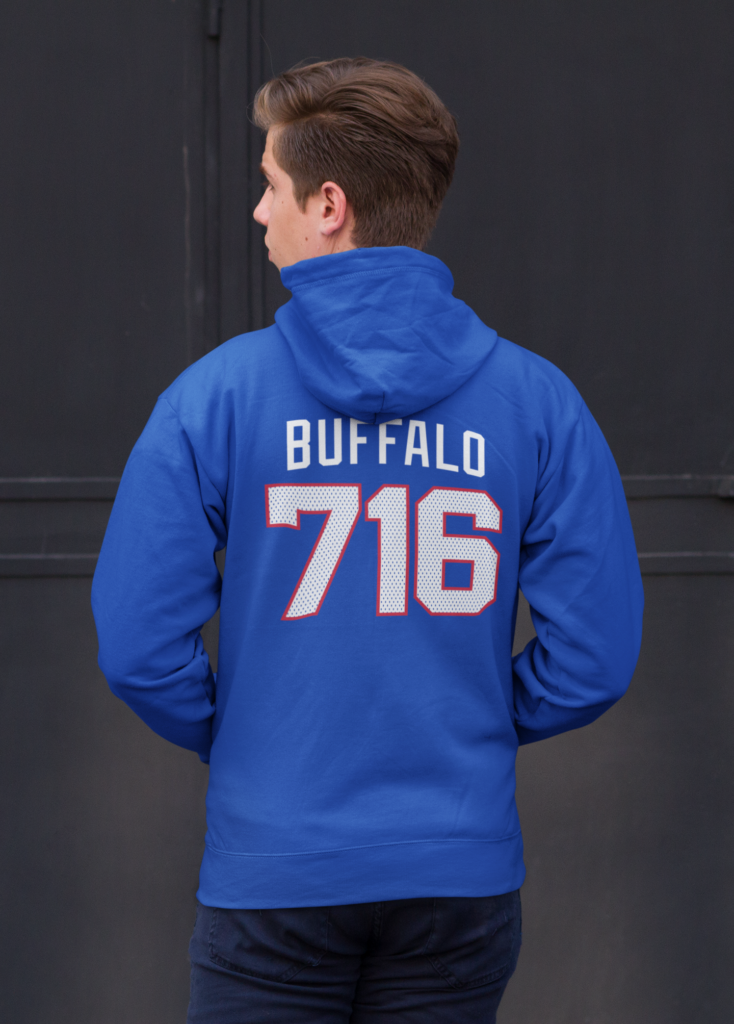 BuffaloFAMbase.com is sponsored by 26 Shirts
Every Monday, we launch a new two-week campaign of a limited edition t-shirt design. Every shirt purchase results in a donation to a local family in need. After the campaign ends, the shirt is retired. A new design is released, and a new family benefits from your fandom!