How many draft picks can make the final roster? Let's examine position by position, and break down how many players are needed, and what quality/caliber of player would be needed to make the final roster.
Theoretically 19 rookies could make the final roster (count and analysis below). The number will be much less than this, six to nine is more reasonable to expect.
Specialists:
Buffalo will keep three specialists. I do not expect the Bills to draft a kicker or a long snapper. An upgrade at punter is possible by draft pick or UDFA (Undrafted Free Agent).
Quarterbacks:
Buffalo has three quarterbacks entering camp, and the last two seasons they had two QBs on the practice squad. Adding a rookie QB provides a cost controlled backup QB option. Adding a rookie would be spending draft capital on a player which other teams can acquire off the practice squad (this happened to Jake Fromm in 2021). Good teams invest draft picks in the QB position, even when they have a franchise QB on roster. Adding a UDFA QB or drafting a QB is likely going to happen prior to training camp.
Running Backs:
Buffalo has three RBs which are FA after the 2022 season ends. The remaining RB is likely the lowest on depth chart (Zack Moss). I am confident the Bills are not drafting a kicker or long snapper in 2022. I am nearly as confident Buffalo will draft at least one RB. The Bills will add RBs to the 90 player training camp roster, likely at least one rookie, probably two. There will be UDFA RBs available this season which many analysts grade high. A low round draft pick or UDFA could likely compete for Zack Moss' roster spot. Taiwan Jones special teams role could be taken by a rookie. Jones is an elite gunner on special teams, so not just any rookie could take his role/ roster spot.
Wide Receivers
Buffalo has six veteran receivers at top of its depth chart, five of which were with the team in 2021. A 2022 draft pick would likely challenge Marquez Stevenson's depth chart spot. It is also possible the Bills will carry seven WRs on the 53 man roster… this would assume WR6 and WR7 play significant special teams roles, including covering kicks. A late round draft pick at WR has less of a chance of making the 53 man roster if six WRs are kept, whereas a high draft pick at WR (in rounds 1-3) likely would have a role within the offense defined during training camp if 6 WRs are kept.
Tight Ends
Buffalo has two veteran TEs who have contributed to their team's success at top of the depth chart. The Bills' GM Brandon Beane and coaching staff have given indications the offense will run two TE sets more frequently. This suggests three TE (or four) would be needed on the 53 player roster. It is easy to make the case that a rookie TE, even a late round draft pick would be higher on the depth chart than Quintin Morris (spent most of 2021 on the practice squad) and Tommy Sweeney (spent much of his first three seasons with Buffalo injured or inactive on game day). Because the Bills have no TEs under contract for 2023, I could make the case two TEs could be drafted, or one TE drafted, and a second UDFA is kept on the practice squad for the 2022 season. This is not a deep draft for TEs, the high end talent seen in prior years (multiple TEs taken in rounds 1-2) is not likely this year.
Offensive Line
The Bills have five solid offensive lineman, with four likely starters on the team now. Ryan Bates either being fifth starter, or number one offensive lineman off the bench at tackle. guard or center. Bates has the inside track to compete for the starting guard spot opposite Rodger Saffold. Buffalo will likely will carry nine offensive lineman on the 53 player roster. The other four offensive line positions are not secure. Ike Boettger is recovering from a torn achilles tendon. Cody Ford has not held his starting spot the last three years. Tommy Doyle contributed more as a second TE on running downs than he did at offensive tackle in 2021. Greg Mancz is a recent free agent signing, his roster spot is not a sure thing. I can make the case the Bills could draft four offensive lineman to challenge the roster spots of Doyle, Mancz and Ford and Boettger. It isn't reasonable to have four rookie backup offensive lineman, just stating the case can be made each of the non-starting offensive line positions have upgrades available in later rounds of this draft. Buffalo also typically keeps at least two offensive lineman on the practice squad. 2021 draft pick Jack Anderson was signed off the the Bills practice squad by Philadelphia during the 2021 season. This draft is deep with interior offensive linemen, a 5th or 6th round guard could compete with Bates for the remaining starting spot, and there will be tackles drafted in rounds 3-4 which likely start on other teams. A UDFA offensive lineman can compete with Ford and Boettger for a reserve role on the 53 player roster.
Defensive Line
Buffalo's defensive line rotates players frequently, with Ed Oliver leading 2021 linemen in snaps, yet in many regular season games Oliver played more than 60% of snaps. The defensive line features many first round draft picks, a future Hall of Fame defensive end and is the deepest position group on the team. Two of the defensive tackles are free agents after this season, and if there is a case to draft a defensive tackle, it would be to add cost control to a position group the Bills are typically allocating a high percentage of its salary cap to. Three of the five defensive ends are on rookie contracts, Ed Oliver is entering the end of his rookie contract, the rest of the defensive tackles are veterans on contracts more expensive than rookie deals.
Linebacker
Buffalo has four linebackers who will be free agents after the 2022 season ends. In addition the drop off from the two starters (Edmunds and Milano) to the backups behind them is significant. I could make the case that all four backup LB spots could be replaced by rookies. It isn't reasonable to have four rookie LBs as backups, I'm simply pointing out any of the second or third team LBs could be replaced with a rookie who showed special teams competency and could fill in for a starter. Neither Edmunds nor Milano played 17 games in 2021. An early round draft pick at LB plays a key role as a reserve (knowing that having both starters playing 17 games is not likely) and late round LBs could compete for key special teams roles. The existing backup LBs are elite special teams players. Not just any rookie could make this LB group, standing out on special teams is a requirement for any LB who does not start.
Defensive backs
If you review the roster breakdown below, I show the Bills having two openings for CBs on the 53 man roster. This assumes Tre'Davious White is on roster after rehabbing his 2021 injury, and Cam Lewis is on 53 man roster, as he has spent much of his career on the practice squad. Lewis started the 2021 season on the practice squad, and was active for games when a defensive back could not play because of injury. If White is injured during camp and is not ready for week one, I could make an argument that four new CBs could make the roster. I don't think it's reasonable to draft four CBs and expect them to contribute, but I will point out the 1981 Super Bowl champion San Francisco 49ers started three rookie DBs, including future Hall of Fame Ronnie Lott at CB. A high round CB would likely start, a late round or UDFA CB would fill special teams roles. Brandon Beane has shown late round CBs and UDFA CB can contribute to this team, with the best examples being Levi Wallace and Taron Johnson.
Summary Rookie/ Position Analysis
The counts from above suggest Buffalo has room for one rookie QB, two rookie RBs. two rookie WRs, two rookie TEs, three rookie OL, one rookie DT, four rookie LBs, and four rookie CBs. This adds up to 20 rookies. There is no way a Super Bowl contender will have 20 rookies on its 53 player roster. A more reasonable analysis reduces this to a maximum of 13 rookies.
Editor's babble: We are grateful for Jim Wickens contributions to our blog. You can find Jim on Twitter @cincyplanner.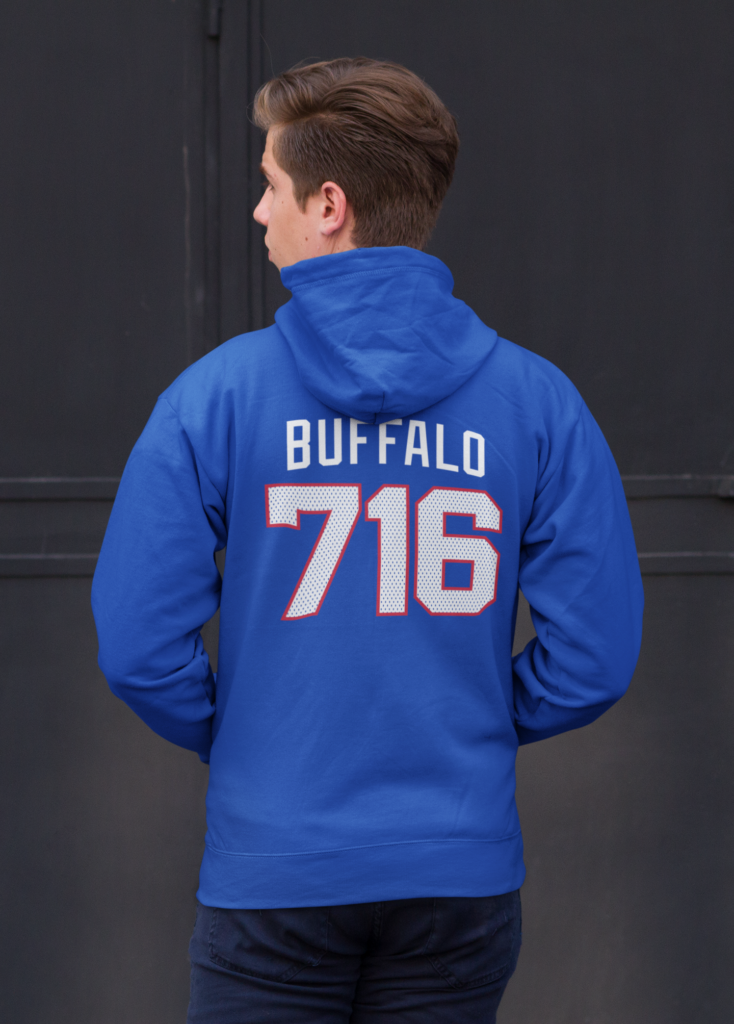 BuffaloFAMbase.com is sponsored by 26 Shirts
Every Monday, we launch a new two-week campaign of a limited edition t-shirt design. Every shirt purchase results in a donation to a local family in need. After the campaign ends, the shirt is retired. A new design is released, and a new family benefits from your fandom!