I've promised myself to double back on Chris Olave's interviews. Since last May, I've noted his "flat affect", giving him one of the 13 worst interview scores in my Top 100 players — 4 or 5 of whom are likely drafted in RD1. If I'm going to dub a first-round WR talent with the "worst interview", I had better watch several Olave interviews over time. So I watched seven interviews in all, using my "Interview Science" principles I've refined over 44 years. Spoiler alert: I've raised his grade.
In Scouting the Scouts, I noted that Olave's games were attended by Brandon Beane twice, and scouts attended 3 other Ohio State games. The interest is there. Olave is the 2nd-highest Buckeye after Garrett Wilson, and Wilson's likely Top 10. On the field, Chris has been a terror: He's posted an FBS-most 12 receiving TDs against single coverage since 2019. With Justyn Ross, he's the only draftable WR to eclipse 3.25 yards/route before the age of 20. His speed, leverage, route-running sophistication, and the resulting separation would benefit 32 teams.
Let's dive into those interviews.
10 Months Ago: [Link]
This was the first interview I ever listened to, and the one I graded. Olave explains that he returned to Ohio State rather than declare for the draft to "become a complete receiver, and to be ready for the NFL Week 1". The eyes are downcast, the countenance is sullen, and the tone is monotone. There is no variation of verbal or facial expression. To illustrate, these pictures are screen grabs exactly one minute apart:
Olave is distracted by external noise. Again, he looks to his right (Hey; where else would he rather be than right here, right now??). Olave speaks here about a desire to return to get stronger, and to compete against Garrett (Wilson) and Jameson (Williams), and to get better as a person. These are worthy goals worth pursuing, and if there actually was fire in his eyes or a little change in expression, I'd be fully convinced there was fire in his belly.
When asked, "Now that you're the old guy in the room now teaching everybody what to do and what not to do, who was that for you and what did you learn from them?" Olave may have missed the point. He responds saying he's not that old and won't turn 21 until late June, then names several WRs.
If I'd stopped with that interview alone, I'd have never seen the true Chris Olave. Could a college kid have a bad day? Could I? Could I possibly be wrong on Chris Olave?
I was.
8 Months Ago: [Link]
Put Olave out on the field and give him a ball to hold. He's bound to be much more at ease and become himself. Chris shows excellent eye contact with The Draft Network's Trevor Sikkema (they're at Steve Clarkson's QB Retreat in Los Angeles), and acknowledges Trevor's complement about being possibly the draft's best WR by saying "Yessir, I appreciate you". This was great to see!! There is genuine emotion, appropriate body language, and a broad smile.
The first thing Chris mentions is consistent with the previous interview; both mention strength first as something he'd like to improve. Additionally, he mentioned route-running (actually his forte, so knowing he can find fine details to work on is admirable). I also was pleased to see Chris perceive this as a compliment.
Olave then mentions getting on the same page with his new quarterbacks. Chris describes his decision to return to Ohio State as a "long process", saying he involved family, coaches, and close friends, and mentioned the deciding factors of finishing his degree and winning a national championship. When Trevor asked what NFL coaches wanted to see from him, he again mentioned strength, weight room, more physical, and more yards after catch, then reiterated that winning a national championship was in play. The guys who Olave has his eyes on as players to model his game after include guys his size, specifically mentioning two familiar WRs in the Bills' recent history, Robert Woods and Antonio Brown. Chris smilingly claims that, in a race, he probably beats his teammate, but acquiesces and praises Wilson's superior athletic ability.
The contrast between the two interviews is striking. I needed to go further.
6 Months Ago: [Link]
Chris answers questions at training camp before the 2021 season. He compares and contrasts Justin Fields' mobility and C.J. Stroud's pocket passing prowess objectively and seriously, praises the WR room for their work ethic, and chuckles at a reporter's completely inaudible question here (Why can we have Bluetooth speakers but can't hear interviewers' questions at a P5 media availability? It's 2022, people!!). These interchanges are a refreshing contrast from the initial "flat-affect" interview that got Olave the bad interview score.
4 Months Ago: [Link]
Here, Olave reflects on the first six weeks of this season. His first answer was very telling to a question about how/if the Buckeyes WRs can share the limited touches: "That's fine….all three guys, we all compete throughout the week, try to be…try to get better…get better every day, so when we on the field we all want each other to get the ball, have fun, make some plays, so we all happy for each other." The mature notion of having to share the rock is there, and so is the notion that competition makes everyone better –a McBeane staple.
3 Months Ago: [Link]
Word choice and phraseology play a role in Interview Science. Here are some phrases Chris utters in this interview before the Michigan State showdown: "I worked hard for 3 1/2 years to put my family and I in a good position….and there are a lot of blessings coming, and I'm proud of that." His eyes were down (humble) when he said that. Pride is mentioned in some way in each interview, and keeping humble through the accolades is huge.
In contrast to the graded interview 10 months ago, the Chris Olave we see in this interview exudes fierce concentration, fully zeroed in. You see it in the picture. Olave is intent on every question from every reporter. External noises be damned. He's in The Now. In fact, he says it: "We're a lot more focused, we're having a lot more fun. Earlier in the year we were kind of tense, trying to make The Perfect Play every play, but I feel like we loosened up, and we're mentally better, physically better, and I feel like we're making the right plays."
Later: "I'm proud of him, the way he carries himself and getting better and better every week, to be able to see that, I'm proud of him" It shows that the oldest guy in the WR room is owning his responsibility to pay it forward, to be a shepherd. In fact, Jameson Williams, when asked if he was happy Olave came back, affirmed, "He is an excellent person, an excellent big brother, an excellent everything. Chris is just Big Bro to everybody. He's the oldest in the room, look out for everybody, make sure everybody's doing good."
Still later: Olave admires the grit, faith, and persistence of a teammate: "He just kept pushing, when he had that shoulder injury, so he just kept pushing, and believing in God, and now he's here, and I'm proud of him, and can't wait to see what he does the rest of the year." Olave is a guy who can attack rehab, persist, have grit and determination, while at the same time let go and let God.
On C.J. Stroud: "That's huge, I mean I trusted him coming back. That was one of the reason I came back, to be able to play with him, and watching him develop this year was huge, and like I said, his arm talent was huge, when I first saw him, I knew I wanted to play with him." You like arm talent, Chris? Come to Buffalo!
Olave chuckles about a question about former Buckeye receiver greats and grins, saying, "Awww, no; I haven't done no research. I just see like every week, I keep getting closer and closer, but he's an all-time great here at Ohio State, we gotta appreciate the greats that come in front of us, so…" Blowing out another person's candle doesn't make your light shine any brighter. Olave has respect for the ones who've come before. But he's keeping an eye on their records, don't doubt it.
2 Months Ago: [Link]
After the Ohio State-Michigan loss, Nicholas Petit-Frere and Chris Olave were on the dais together, and after Nicholas spoke, it was Chris's turn. He was hard to understand, and he was visibly crushed. NPF did 95% of the talking about how they would learn from this loss. Resilience is part of a loss, as it's all about flushing it and moving on.
2+ Weeks Ago: [Link]
Brandon Marshall and Chad Johnson sit down with three NFL Draft Prospects, Olave, RB Zamir "Zeus" White of Georgia, and WR David Bell of Purdue. While the whole interview is fun and even inspiring, I wanted to focus on Olave's answer about zigging when he should have zagged in a heartbreaking 2019 loss to Clemson in the Fiesta Bowl (more on that here). His takeaways from that loss are key to figuring out Olave. Will he use the loss as fuel like Stefon Diggs, or wallow in self-pity? "Coach dialed up a play for me…I kinda slipped on the route…and he threw a pick. Ended the game. So I feel like, that was my toughest time, that was the last game of the year, going to the off-season."
Conclusion:
While I still have some questions about his emotions when confronting a loss, Olave's focus, attention to detail, leadership in the WR room, faith, and persistence certainly warrant an above-average interview grade. I'm changing his grade to A++.
Perhaps not to this extreme, but I'm going to have a re-look at all the other underwhelming interviews in my Top 50: Kyle Hamilton, Matt Corral, Andrew Booth Jr., Kaiir Elam, Daxton Hill, Bernhard Raimann, Daniel Faalele, and George Pickens.
Editor's babble: More gold from Dean Kindig. No one does interview analyses on the intangibles like Dean. We are so grateful for his contributions to our blog. You can find Dean on Twitter @TCBILLS_Astro.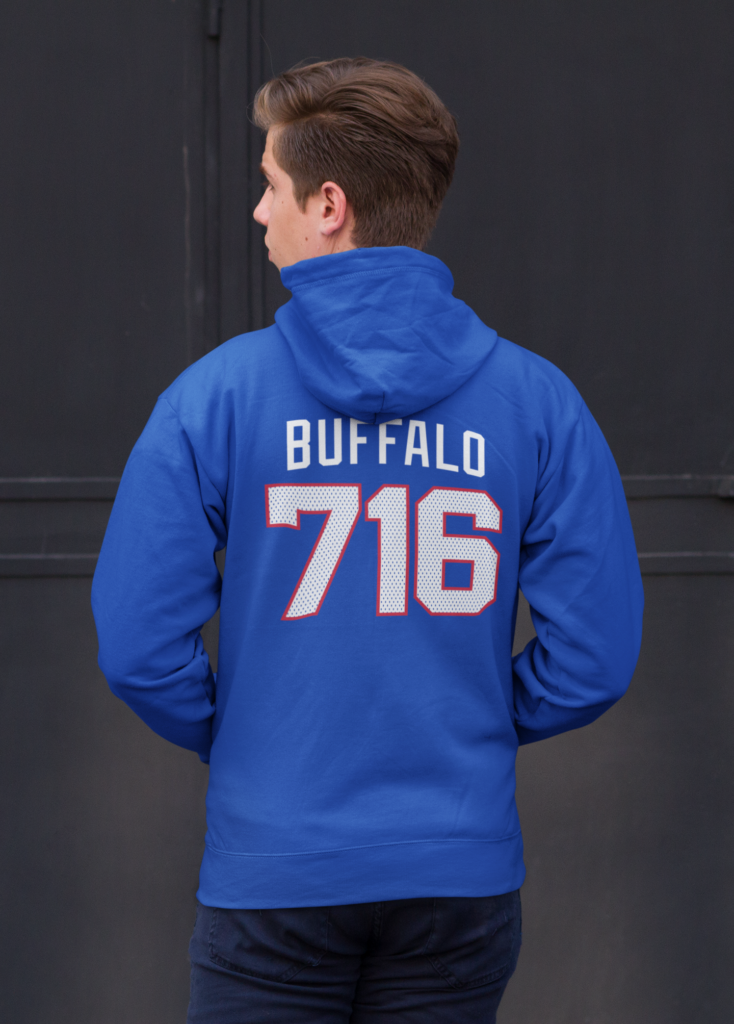 BuffaloFAMbase.com is sponsored by 26 Shirts
Every Monday, we launch a new two-week campaign of a limited edition t-shirt design. Every shirt purchase results in a donation to a local family in need. After the campaign ends, the shirt is retired. A new design is released, and a new family benefits from your fandom!