Jalen Pitre SS OLB Baylor
6'0″ 200 4.34
Big12
A+++ Interview— Click to Listen to the best part, but I love the whole interview
Stats
Jalen Pitre ("PEA-tree") was the Baylor Bears' only 2020 First-Team All-Big 12 honoree. From his LB SS hybrid "Star" position, Pitre led the Bears with 60 tackles last season, and his 13 tackles for loss also was #1 on his team. He's the only Baylor player in school history with two Pick-Sixes in one season. Articulate, smart, and a genuinely great human being, Pitre has made the Academic All-Big 12 Team each year he's been in Waco. A surprise return for 2021 as he's graduated already, Pitre will once again man the slot receiver, blitz, defend the run, and drop into coverage. He's wicked fast; I expect a sub-4.4 forty from him at his Pro Day. Along with rangy speed, add a willingness to stick his nose in the fan. Mike Siravo, his LB Coach, calls him "one of the toughest-minded kids in the room". He earned the single digit #8 this year for that toughness. While there isn't enough film on Jalen yet, you can see why he'll rise quickly up draft boards this season. We'll be adding highlights to this guy in the fall, for sure. Let's watch 10 plays for now.
CuedUp plays to watch (#24, #8, Star SS)
—Impressive tackling form (watch eyes, arm placement)
—Hitter, but a tackler: head up, goes for the ball
—Same deal: toughness, willingness to stick his nose in there
—intensity: watch eyes; plays loose, yet bent like a coiled spring
—again the intensity in practice, gets in the receiver's hip pocket, knocks the ball away with nice arm length and timing
—such a quick click and close
—a competitor in practice = a competitor in games
—palpable athleticism on this PBU
—played both ways in the Texas State Championship, has toe-drag swag
—eyes on the QB's eyes, runs the WR's route for him.
What NFL Teams Would Need Jalen Pitre?

The short answer is Bills, Dolphins, Vikings or Titans.
It's going to be a buyers' market for OLB this year with fewer taken than usual, and teams waiting a round or so for a good value. We've seen 27-37 linebackers in the last 4 years; bet the under in 2022. Buffalo might still be feeling out their need for a hybrid SS-OLB –like Matt Milano was at BC– and play Pitre as a backup OLB and ST standout. If they see Pitre as a SS, while Damar Hamlin looks like a decent player, and same with Jaquan Johnson, neither are as agile as Pitre, and Hyde/Poyer isn't going to be a Bills duo forever. Miami and Minnesota need a rangy linebacker. I could see the Fins restructure Jerome Baker, but almost-30-year-old Anthony Barr of the Vikings won't see 2022 with his $15M dead cap. Tennessee is a great guess, as they could use both a SS and a OLB and don't have a whale of a lot of draft capital. Why not get both positions in one player?
The NY Jets have drafted some of my "pet cat" linebackers (Hamilcar Rashed, Hamsah Nasirildeen, Jamien Sherwood), so I don't think they will be tapping the LB barrel in 2022. Cincinnati's selection of Joseph Ossai will work out well, I think, and they won't be shopping for that position next April, either. Now the LA Chargers have drafted some LBs of late (most especially Kenneth Murray in 2020), but they always look more for the OLB/DE type (Nwosu, Fackrell, Rumph, Lemonier) than the Star.
Editor's babble: Nasirildeen was one of my favorites as well, thanks to your coverage. We can't thank Dean Kindig enough for all the contributions he makes to our blog and knowledge base. You can find Dean on Twitter @TCBILLS_Astro.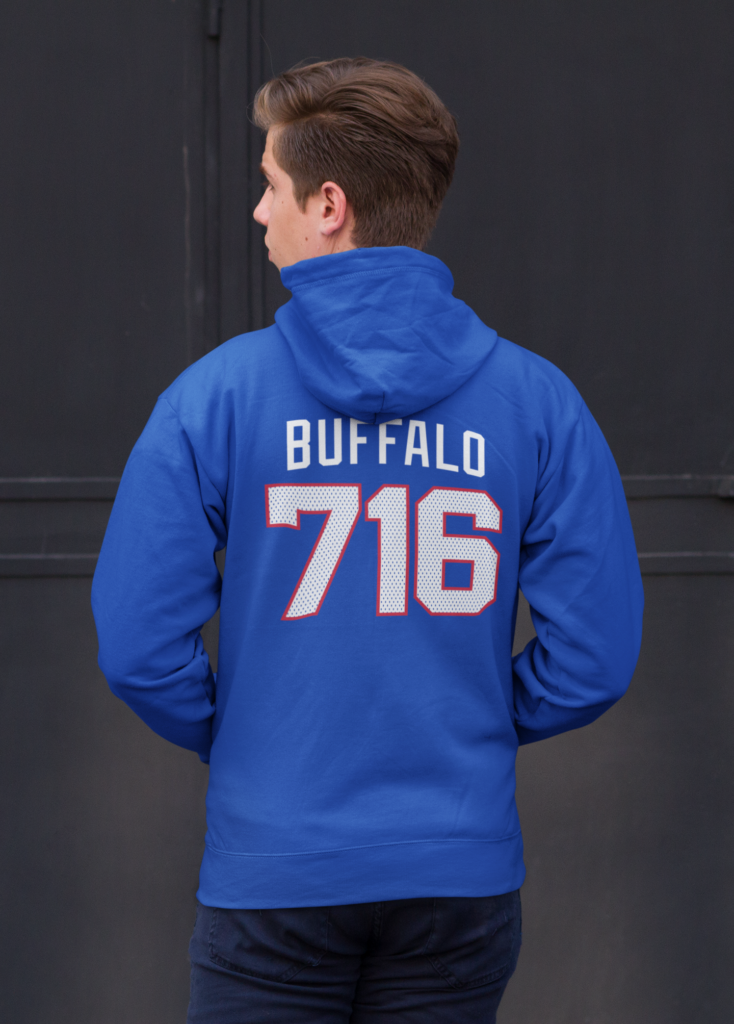 BuffaloFAMbase.com is sponsored by 26 Shirts
Every Monday, we launch a new two-week campaign of a limited edition t-shirt design. Every shirt purchase results in a donation to a local family in need. After the campaign ends, the shirt is retired. A new design is released, and a new family benefits from your fandom!