Mycah Pittman WR Oregon
5'11" 198 4.36
PAC12
A+++ Interview— Click to Listen to the best part …or this part
Stats
Mycah adds Mighty to the Ducks' offense, both in sheer speed and in intense focus. His interview exudes confidence, shows his willingness to do what the team needs him to do, and a fun-loving disposition –a friend who won't let you down, but owns up if he screws up. The Bills may already have a presumptive heir to Cole Beasley's throne in Brandon Powell or Marquez Stevenson, but if Mycah was there at the bottom of RD3, I like Pittman better than either –especially if he makes crisper cuts and acts like he's been there before after making his catches.. Last season, Pittman competed for the Ducks against his brother Michael Pittman Jr., who played WR at USC before being drafted in RD2 by the Indianapolis Colts. Their father, Michael Pittman, once played RB in the NFL, winning Super Bowl XXXVII with the Tampa Bay Buccaneers against the Raiders. Let's look at 12 plays.
CuedUp plays to watch (Oregon WR #4)
—Here, Mycah's catching the ball an inch from the turf. Notice the focus. Was it a catch? Refs said so. Two more views.
—In motion before the snap, catches the WR screen, shows good footwork and near-point vision in taking advantage of block, but does run up on 2nd blocker's feet, though
—On a slant play, Pittman rounds off his route, but away-from-body "hands" catch makes a QB look more accurate than he is. Tough to criticize the double-handling of the ball. Again shows Pittman's concentration.
—A 45-yard pass play shows about 2 yards of separation at the catch point. 2 Views.
—Pittman gets beyond the sticks for a first down on an out pattern. Nice stretch for max yardage. Watch 2 Views, then watch #4 in this view. Would like to see crisper "NFL" cuts.
–It's fourth-and-3, down by 10 in the third quarter. Who you gonna call? Pittman. In motion to right, but gets the ball and heads left. Watch the LBs being sucked in on this elegantly-designed play. Mycah scampers 64 yards for the TD. Stay for both views.
—Pittman shows he can be a YAC monster here on a short crosser for the TD.
—Pittman lines up as the trailing WR out wide at the bottom of your screen, and gets the WR screen from Justin Herbert. Mycah takes what the defense gives him, relying on good blocking from #54 Calvin Throckmorton (UDFA, Saints). Calvin going undrafted was a travesty. [climbs off soap box]
—What you see on this quick out to Pittman is the Ducks' use of the entire width of the field, which the Bills are far better at under Daboll. This might've been an Isaiah McKenzie play. While Pittman didn't make first down, they scored on this drive to go up on Wisconsin in the Rose Bowl.
—Next drive in the Rose Bowl, Mycah operates out of the slot on a slant. Pittman slows down slightly (likely Herbert is throwing to a spot), but gets another first down. Mycah had 4 catches in the Oregon win over the Badgers, 28-27.
—Lovely stiff-arm nets Mycah the first down vs Iowa State in 2020. Notice how much crisper Mycah's routes have become since that Rose Bowl.
—Mycah's attempt at being a quarterback on the jet sweep fails for a 10-yards loss, his only touch in Oregon's Fiesta Bowl loss. The play was doomed from the outset.
What Teams Need a Mycah Pittman?
You're likely looking for a team that'd spring for a WRS type (small, speedy, slot) in the mid-rounds. Buffalo Bills have a few WRS who aren't as fast as Pittman's. Emmanuel Sanders (4.41 forty) is a nice 2-year solution due to age. Isaiah McKenzie logged a 40-yard dash time of 4.42 prior to the 2017 NFL Draft, and Stefon Diggs notched 4.46. Beasley (4.49) is more quick than fast. Roberts, Foster, and Brown were fast, but aren't with the team. The Detroit Lions have better team speed, once a fatal flaw of theirs. They lost Kenny Golladay (4.5) and Danny Amendola (4.58), but added speed in Kalif Raymond (4.34) and Breshad Perriman (4.25) . Problem is, they have 8 wide receivers whose contracts come due after this season. The Chicago Bears have some wheels at WRS, especially newly-acquired Damiere Byrd (4.28 at his Pro Day) and Darnell Mooney (4.38), who was drafted in RD5 of the 2020 NFL Draft. They also now have ex-Bill Marquise Goodwin (4.27), although he's age 30. Another mid-draft WRS guess would be the Philadelphia Eagles. While DeVonta Smith's 4.27 speed isn't returning yet (knee sprain), Nick Sirianni has one of my pet cats, Quez Watkins, impressing in camp, and the Eagles' passing game coordinator, Kevin Patullo (formerly Colts), exults the kind of speed the Eagles have that he didn't have in Indy. Yep, Indianapolis Colts is one more guess. Would it be cool if the Pittmans both played for the same team? I love me some Parris Campbell, but I think they need another burner or two, given what Patullo said. Saints and WFT are in the mix, too.
Buffalo. Chicago. After that, Detroit, Indy, the Saints and Eagles.
Editor's babble: Quite the gene pool in the Pittman family. Thanks, as always, going out to Dean Kindig for his contributions to our blog. We are so blessed. You can find Dean on Twitter @TCBILLS_Astro.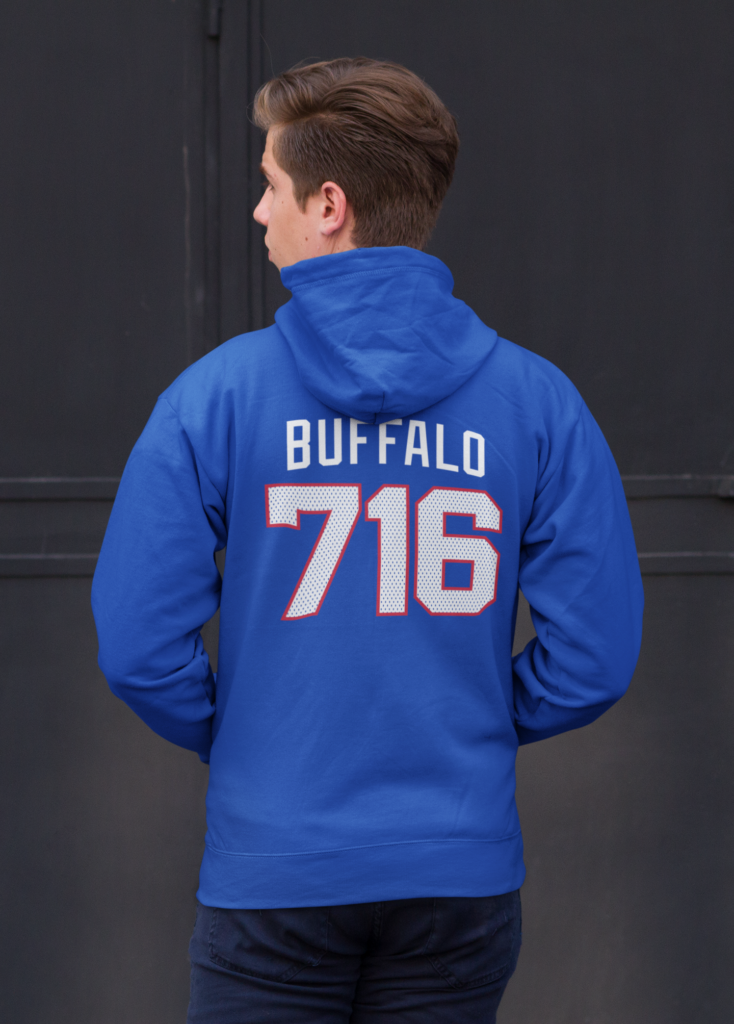 BuffaloFAMbase.com is sponsored by 26 Shirts
Every Monday, we launch a new two-week campaign of a limited edition t-shirt design. Every shirt purchase results in a donation to a local family in need. After the campaign ends, the shirt is retired. A new design is released, and a new family benefits from your fandom!