Zion Tupuola-Fetui DE/DL5T Washington
6'2″ 280 4.73
PAC12
A+++ Interview— Click to Listen to the best part
Stats
While Zion Tupuola-Fetui is not particularly tall and he's not particularly fast, he's extremely strong, versatile, and non-stop. You'll need to double-team Tupuola-Fetui, whether he's playing from the edge, and he'll still get sacks. Teams will see him as a rushbacker. Double-teams were impossible on the Huskies' line because he played opposite one of my June Pick-6 guys, Edefuan Ulofoshio [Watch #48 Here] –who is likely to be drafted before Tupuola-Fetui. Part of a well-balanced D-Line, Zion gets effort sacks galore, but he creates pressure by sheer strength, too. "ZTF" seemed nearly unstoppable in 2020, recording 7 TFL, 7 sacks, and 3 forced fumbles in only 4 games. His interview glows with team-first mentality, and is a refreshing relief from Twitter lately: "We came together as a collective team to stay healthy".–that's the "us against the world" mentality I can get behind. One problem: ZTF will be out of the limelight with a torn Achilles, which may cause him to return to the Huskies and wait for the 2023 NFL Draft. Keep him on your radar, though. Let's watch 8 plays from those four games he played in 2020.
CuedUp plays to watch (Washington DE #58)
—Forced Fumble from the LDE position, with Ulofoshio recovering.
—Another Forced Fumble from the LDE position, not a quick get-off, but watch 2 views: hand placement, abuses OT Brandon Kipper, also likely in the 2022 Draft, Day 3.
—From a Wide-9 LDE position (think Jim Schwartz, DC of the Steelers) , ZTF shows his strength and hand use in a bull rush.
—Same game, ZTF, again shows strength in a bull rush, but watch how he gets inside to disrupt the third-down pass –which Ulofoshio almost intercepts. ZTF was double-teamed and still created the pressure.
—Watch the get-off from ZTF; it's like he knew the snap count. The RT he's facing didn't start the game, but ZTF abused the first guy. ZTF gets the same result, though.–ZTF forced a fumble with strength, power, and nose for the ball. Stay for 3 Views.
—ZTF isn't fooled by the eye candy, stays in his spot, and shows alertness and opportunism –and fine athleticism– in making the forced-fumble return from the 14 to up near the 50.
—Nifty spin move here.
—ZTF is only double-teamed here. Maybe they should've tried 3 men? The Huskies got this much pressure sending only three D-Linemen. Watch 3 Views.
What Teams Need a Zion Tupuola-Fetui?
Several teams need edge rushers, and these DraftTek Team Analysts have assigned P! or P2 priority to EDGE: P1—Atlanta, Cleveland, Dallas, Detroit . It's a great draft for EDGE rushers, so there'll be run on them early. Detroit was 7th-worst in sacks per game, Dean Pees' Falcons will use a 3-4 base with 5-technique, so they're a good guess. Same with Mike Nolan in Dallas. I like what Detroit's doing with Trey Flowers and Levi Onwuzurike; they'll experience growing pains under their new scheme, but it seems they have nice playing pieces already.
Don't count out those teams with a P2 designation, as they're likely looking at EDGE rushers when ZTF will come off the board: P2—-Arizona, Cincinnati, Green Bay, Indianapolis, LA Rams. Of these Cincinnati has the least sacks per game; they're #32.
ZTF's not going to be seen only as an EDGE, though. A 5-technique is a defensive lineman lined up just outside the offensive tackle; primarily used in a 3-man front. Let's look at the teams who might need ZTF's 5-technique skillset, and have contracts expiring soon.
ZTF is a perfect match for any team running a Wide-Nine scheme that DC Jim Schwartz employed with Philadelphia, Buffalo, Detroit and Tennessee. In fact, Schwartz has left Philly and, as of April, is back with Mike Vrabel in Tennessee. I'd put the Titans firmly on the list of possible destinations for Tupuola-Fetui. Bud Dupree (UFA 2026, when he'll be 33) isn't going to play out this 5-year contract, and while I love Harold Landry (UFA 2022 at age 26), and Rashad Weaver (just drafted), I'd want one more Wide-Nine Guy. The Titans' Sacks Per Game in 2020 was 4th worst.
Baltimore has two pros, Justin Houston at age 33 next year, and Calais Campbell at 37 next year, both with expired contracts. The Ravens often use that rushbacker skillset, and do have a few younger players in the pipeline (Jaylon Ferguson 2019, RD3; Daelin Hayes 2021 RD5). I like both Ferguson and Hayes, but I can see ZTF as a Raven.
Chicago has bigger fish to fry in 2022 at CB and IDL, so we'll pass. Same with San Francisco. Re-signing two of Zettel (current age 30), Kerr (age 32), and/or Eddie Yarbrough (age 29) isn't going to break the bank.
Editor's babble: This guy's highlights are a joy to watch. Thanks, as always, going out to Dean Kindig for these fantastic "Deep Dives". You can find Dean on Twitter @TCBILLS_Astro.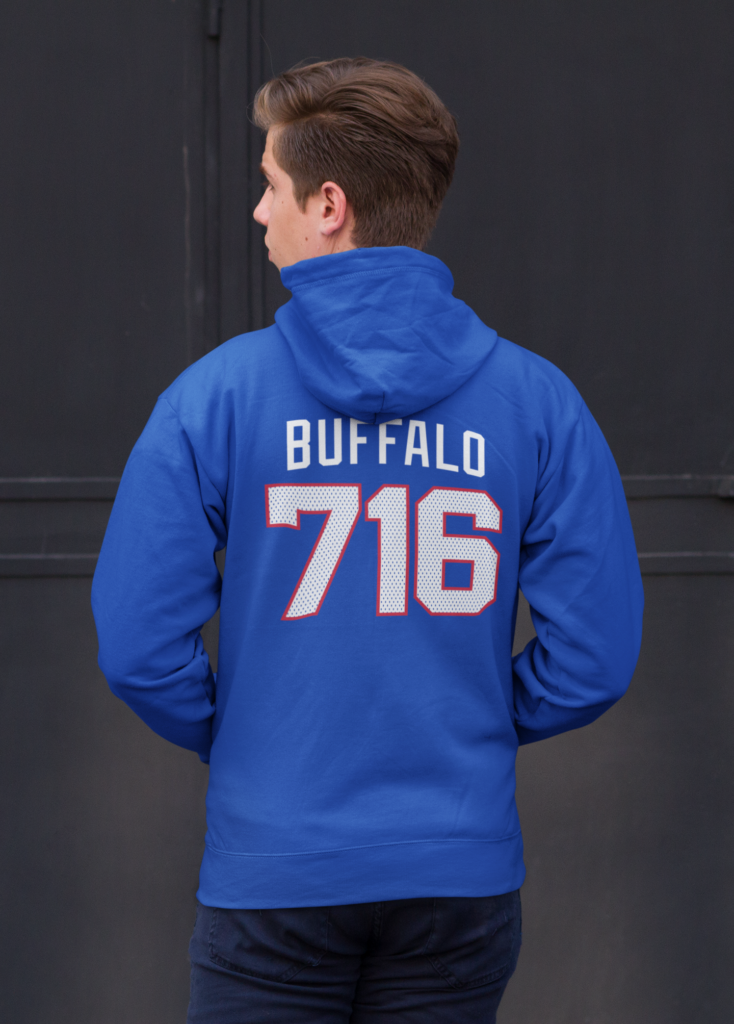 BuffaloFAMbase.com is sponsored by 26 Shirts
Every Monday, we launch a new two-week campaign of a limited edition t-shirt design. Every shirt purchase results in a donation to a local family in need. After the campaign ends, the shirt is retired. A new design is released, and a new family benefits from your fandom!