Jake Ferguson TE Wisconsin
6'5″ 246 4.67
BIG10
A+++ Interview — Click to Listen to the best part
Stats
Jake has a brother Joe Ferguson (Packers tryout in 2018) who the young interviewer is asking about in the interview. No; it isn't the former Bills QB Joe Ferguson, but Jake's grit is the equal of my first Bills hero. He's the grandson of former Wisconsin AD Barry Alvarez. Athletic and affable, yet ultra-competitive, Ferguson was a two-way player in HS (314 career tackles/29 TFL), who also lettered in basketball (state semifinals) and baseball. Joe began as a good "hands" WR first, then learned TE, and then a pro-style offense. Jake was a decent HS punter, as well.
Ultra-competitive is baked into Jake's DNA, as is the connection with Mertz, his quarterback. A drop in conditioning, plus light beer and pizza, to gain weight to 255, caused his numbers to drop, so Ferguson dedicated himself to better nutrition and conditioning habits, and with his quickness baked in, the result was palpable on the field, most noticeably in blocking. He seems to have an optimum weight of around 240-245, but NFL weight rooms could help. Every practice rep is like a game rep to him.
His favorite NFL player?
Gronk.
Let's watch 13 CuedUp plays.
CuedUp plays to watch TE Jake Ferguson, Jersey #84
=> Some boss moves that might remind you of a Buffalo native TE
=> Cue this up as close to the snap as possible to show the get-off Ferguson gets
=> "My ball" mentality, all the way to the ground — possibly my favorite play showing grit
=> Bunched formation, Ferguson chips and heads to the flat already cleared by the WR, battles for first down, extends body
=> From slot on field side, gets separation on under route cleared by 2 WRs, extends up and out for ball, gets excellent YAC for 6 more yards
=> Nice seam route, hard for just one Safety to cover
=> In slot near side, crosses formation to get the screen pass far side, first down, gets a nice head of steam so that shoestring tackle nets him 3 more yards
=> Lines up in-line near side, sets up shop between two defenders, hands catch but brings catch in quick
=> Fourth and 2, lines up in-line far side, looked exactly like a block, well-executed for the touchdown pass –except he trips on his own 2 feet LOL
=> Inside screen, again well-executed, 17 yards after initial contact at the 38, five players touch him –that wouldn't be possible with Bills' stable of WRs – my 2nd favorite Jake play. 2 Views.
=> In-line near side on 1st and Goal from the 2-yard line, extends hands on block, then takes off to catch a floater for the TD, another well-executed play
=> 3rd and 8 against Michigan State, in-line near side, go route, 20 yards between two defenders at the 2-yard line. Careful to secure the ball rather than dangling it out for the pylon
=> A collage of college catches showing his sync with QB Graham Mertz
Who Needs a TE Like Jake Ferguson?
Buffalo [my depth chart], Cincinnati [ Ourlads depth chart], Dallas [Ourlads depth chart], Jacksonville [Ourlads depth chart], and Tennessee [Ourlads depth chart] all have P2 designations for a TE over at DraftTek.
Add in NY Jets, New Orleans, Philadelphia, and New England looking for added depth, perhaps in Day 3.
Editor's babble: We are so grateful to Dean Kindig for his contributions to our blog. You can find our 'Draft Dean' on Twitter @TCBILLS_Astro.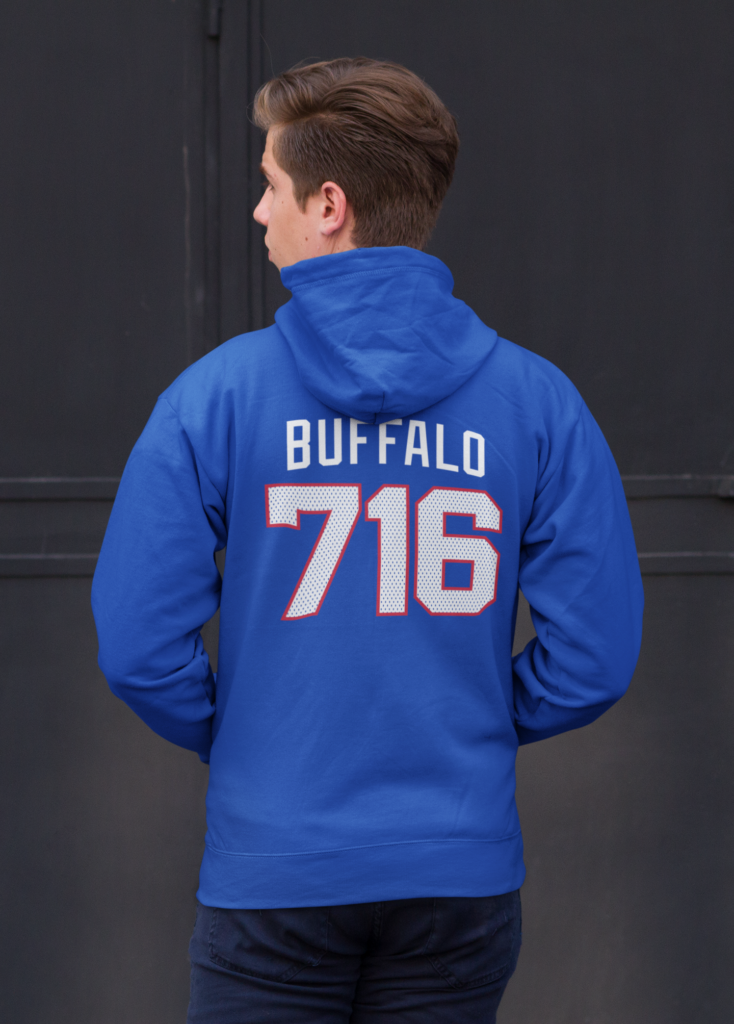 BuffaloFAMbase.com is sponsored by 26 Shirts
Every Monday, we launch a new two-week campaign of a limited edition t-shirt design. Every shirt purchase results in a donation to a local family in need. After the campaign ends, the shirt is retired. A new design is released, and a new family benefits from your fandom!