Jaquan Brisker SS Penn State
BIG 10
6'1″ 210 4.42
A+++ Interview –Click To Hear Best Part
#7 Stats
PFF's top-tackling college safety in 2020 is long, rangy, athletic, and details focused, exudes positive energy with his teammates, hometown of Lackawanna PA, is closer to MetLife Stadium than it is to Philly. PFF: "quite easily displayed the best tackling of any player at the position." Let's cue up 17 plays.
CuedUp plays to watch SS Jaquan Brisker, Jersey #7 and #1
=> watch Brisker's hand placement on McCaffery to separate him from the ball
=> you come for the slobberknocker hits, so here's three in a row
=> keen focus on the quarterback busts up this play
=> a few hits in a row here will make you think of KC's Tyrann Mathieu
=> several Brisker plays make you think he's arriving unexpectedly
=> Brisker's solid in the run game with a hair-trigger click 'n' close
=> Football smarts in the passing game, too
=> The poor RB didn't even have a chance to get back to the LOS
=> We'll have to find a team that likes to run safety blitz a lot
=> Love the range Brisker has; he's there when you need him
=> One of the better pass defenses Brisker made this year
=> Transition from pass defender to run stopper is smooth and seamless
=> Again, swiftly changing his role and intent in real-time
=> Nifty interception takes advantage of DL pressure
=> This interception smacks of film study and football smarts
=> Yet another read-and-react-quickly TFL of the running back
=> Sees the handoff at their 15-yard-line, makes the hit at the 10
Who Needs a Safety Like Jaquan Brisker?
Several teams have Safety listed as a P2 priority on DraftTek's Team Pages. Baltimore added Brandon Stephens in RD3 at SS, but has five safeties with contracts expiring. We have Buffalo in the Day 1 or Day 2 mix, with Brisker and Battle in a brisk battle there. Micah Hyde and Jordan Poyer are both 30 right now, and Hyde's on a two-year extension through 2023. Damar Hamlin will be good, and jury's still out on Jaquan Johnson. Siran Neal's in his final contract year. The other early player will be New England. Joshuah Bledsoe was drafted in RD6, but Devin McCourty turns 34 in August and he, Adrian Phillips (age 30) and Brandon King (29) are all free agents after this year. Kansas City could take a safety early. The aforementioned Tyrann Mathieu (age 30) will be a UFA in 2022, as will KC's other starter, Daniel Sorenson (age 31), and behind him, this safety roster is patchwork at best. Seattle has Quandre Diggs and Jamal Adams' contracts to address before 2022.
Carolina, Atlanta, Denver, Minnesota, and Miami are in play by the midrounds.
Editor's babble: Are two Jaquans better than one? Perhaps we will find out. There aren't sufficient words to express our gratitude to Dean Kindig for his tireless and comprehensive contributions to our blog. You can find Dean on Twitter @TCBILLS_Astro.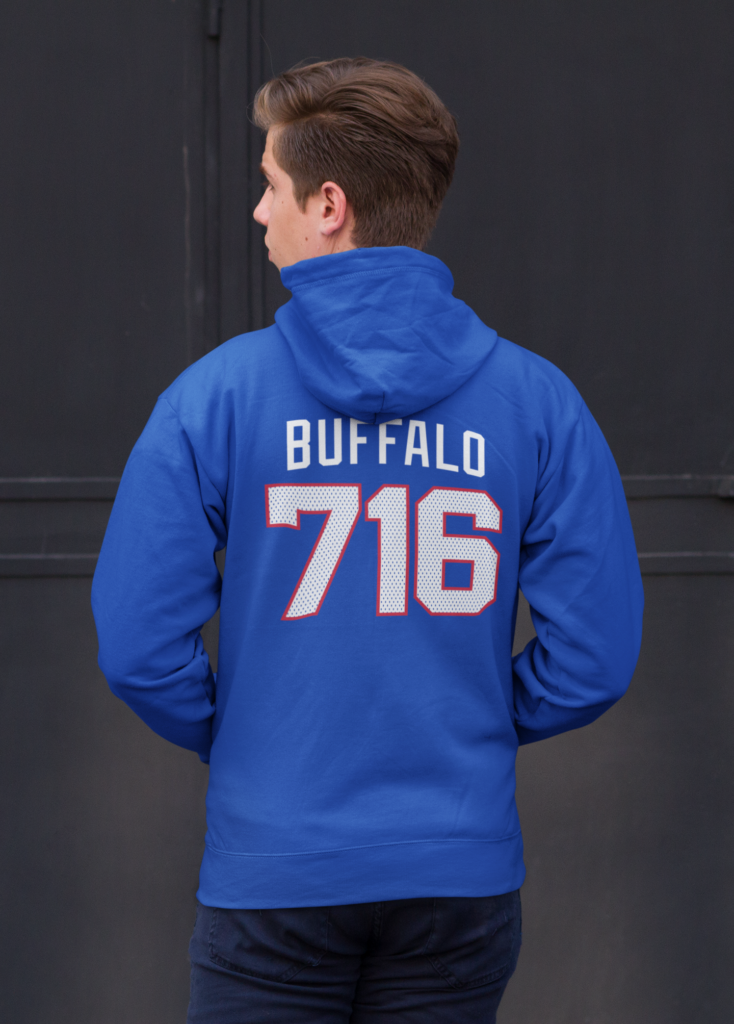 BuffaloFAMbase.com is sponsored by 26 Shirts
Every Monday, we launch a new two-week campaign of a limited edition t-shirt design. Every shirt purchase results in a donation to a local family in need. After the campaign ends, the shirt is retired. A new design is released, and a new family benefits from your fandom!