Henry To'o To'o ILB Alabama
SEC
6'2″ 225 4.44
A+++ Interview — Click to Listen to the best part
Stats
Henry transferred to Alabama from Tennessee, where he was already a proven film rat as a 2-year defensive signal-caller with the Vols. To'oTo'o went to high school at football giant De La Salle, and was a Top-50 prospect at the time. As a freshman in 2019, he earned All-America status, and returned in 2020 to lead the Vols in tackles (76) and tackles for loss (10.0) and in run stuffs (17), in which he also led the SEC. He approaches each practice like he attacks each game –full out, with grit and toughness. Tide ILB Dylan Moses has moved on to the NFL as a free agent with Jacksonville, but 'Bama will likely slot Christian Harris there, and Jaylen Moody is no slouch, either.
Watch the Tennessee-Kentucky 2019 game before watching 2020 and 2021 video. Against the Wildcats, To'oTo'o showed ultimate toughness. He'd dislocated his knee-cap, but returned to the game to help stick Chris Rodriguez for a 1-yard loss at the goal line, allowing Tennessee to seal the win. McDermott is gonna love this guy. I think he'll be this year's Polynesian Football POY.
Let's watch 17 plays.
CuedUp plays to watch ILB Henry To'oTo'o, Jersey #11
=> relentlessness through the trash up the middle on a blitz and forced fumble
=> To'tTo'o deftly evades the block of @RiseNDraft's top-rated Center, Ricky Stromberg, #51
=> Heavy hitter who is fearless against the run
=> Watch Henry cover both gaps the RB can run through, mirroring the RB for TFL –2 Views. Essentially OLD DE in this alignment
=> Back at ILB, shoots gap to get Zamir White in the backfield –2 Views.
=> Speed and range? Check.
=> QB on a read and run is brought down — Henry did his job, likely the spy here –2 Views
=> Alertness, balance, and athleticism nets To'oTo'o a pick six off Shi Smith –3 Views
=> Click 'n' close on Isaiah Spiller, the No. 1 running back in the 2022 class.
=> Good job breaking down Kellen Mond, the QB, in open space, but..
=> ."Do your job" –sometimes that means removing an option for their QB
=> Good communicator, especially when you watch the amount of film he does –#77 is Ryan McCollum, UFA Center who signed with Houston
=> Ignores the eye candy, shoots the gap and nails BYU RB for a TFL
=> Comes up into the box late, shoots in to stop a play before it starts — could be luck, but more likely preparation meeting opportunity head-on
=> Wonderful anticipation on a 3rd and 5, expects pass over the middle, reads QB's eyes, and bats it down –2 Views
=> Moves parallel to the LOS to hem in Lamical Perine (RD4, Jets)
=> Stymies Georgia's Swift on 4th and 1 in 2019 game
Who Needs an ILB like Henry To'oTo'o?
Buffalo has depth needs, and I expect they'll look at both OLB and ILB before RD4. Cleveland (although they look extremely young up the middle of their defense) and Tennessee could be in the mix, maybe even earlier, although they'd be looking at all LBs (Jayon Brown, Rashaan Evans, and Harold Landry's contracts, and 4 more LBs, all come due in 2022). Denver (OLB Von Miller, ILB A.J. Johnson) has tough decisions on two LBs north of 30. NY Giants, with Reggie Ragland and Ryan Anderson's contracts up in 2022. By RD5, I expect Green Bay (De'Vondre Campbell OLB), and maybe the LA Rams, Indy, and Minnesota (OLBs Anthony Barr, Nick Vigil).
Editor's babble: Why wouldn't the Bills want to add another player with a fabulous name like Henry To'oTo'o? We are grateful for the tremendous contributions Dean Kindig brings to the blog on a regular basis. He is the backbone of the blog! You can find Dean on Twitter @TCBILLS_Astro.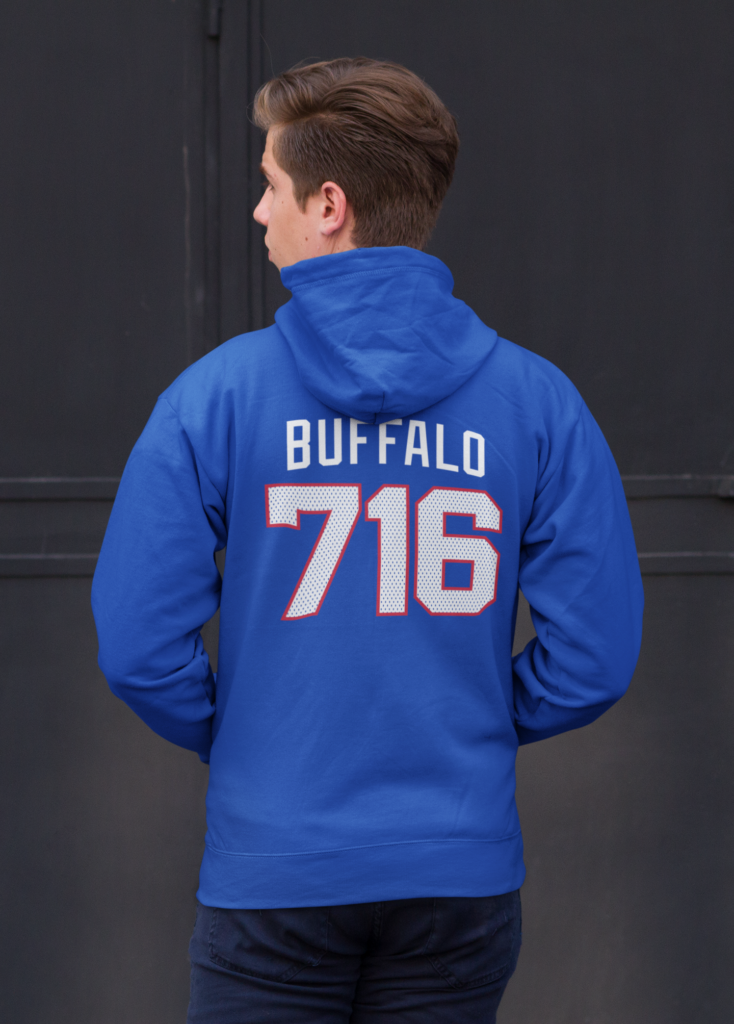 BuffaloFAMbase.com is sponsored by 26 Shirts
Every Monday, we launch a new two-week campaign of a limited edition t-shirt design. Every shirt purchase results in a donation to a local family in need. After the campaign ends, the shirt is retired. A new design is released, and a new family benefits from your fandom!