Breece Hall RB Iowa State
Big 12
6'1″ 210 4.38
A+++ Interview— Click to Listen to the best part
Stats
Hall is a a juker, a nifty red zone receiver, and savvy seam detector who just might be there when we draft at #32. He's from Iowa State, which finished 9th in the Final AP poll. Hall presents as quiet, smart, humble, and reflective, which you hear in the interview. His good size and his lowest forty time could make for an early RD2 pick (and maybe even a RD3) for a team I've listed below. While I doubt my Bills will need to draft a RB in 2022, I anticipate a big year for Hall. Let's watch 16 plays.
CuedUp Plays to Watch (#28 jersey)
=> turf monster < his balance
=> one juke, one touchdown
=> nifty, reliable outlet receiver
=> tiny-seam finder
=> tiny-seam finder II
=> subtle moves but big results
=> subtle moves but big results, cont'd
=> vision before the handoff and during the run
=> Hall on this 75-yard TD run is a variable-speed drill, stopping and starting to deke guys
=> patience in backfield, when the play wasn't there, he bounces it out for the TD
=> Hall goes airborne, showing impressive vert for the TD (extends ball, which isn't textbook, but it works here)
=> follows the pulling center, bounces it out because of the safety
=> follows pulling center and guard, maximizes the gain
=> red zone vs stacked box, finds enough of a seam created by LG #64 and LT #75, stays low
=> balance actually nets him 16 extra yards, from the 43 down to the 27
=> my favorite –shows persistence and speed to convert a TFL into a TD
Who Needs Breece Hall on Their Team?
My best guesses would be Atlanta, and Miami, who has drafted maybe one good Day 1 or Day 2 running back in this century (candidates are Kenyan Drake, Daniel Thomas, and Ronnie Brown). NY Giants might look for a solid backup for Saquon Barkley. Joe Judge and his OC Jason Garret can't afford a short season for Barkley again, and this depth chart at running back would make Judge and Garret have to alter their playbook.
Other than that, RBs are going to drop like an anchor in a pretty-good running back class, and someone could get a value pick like the Jets just did in RD4 with NC's Michael Carter. Arizona may be content with Chase Edmonds and James Conner, with either Jonathan Ward or Eno Benjamin in the bullpen. Possibly New England –although I like Rhamondre Stevenson and Damien Harris, who all could be FA in 2022. Tampa Bay could decide to let Leonard Fournette and/or Ronald Jones II walk, as they're FA in 2022, as well. I like backups Prosise and Ke'Shawn Vaughn, but Gio Bernard is on the wrong side of 30.
Editor's babble: Thanks, as always… for Dean Kindig's tireless effort to keep us up to speed on the CFBs we should watch this season. You can find Dean on Twitter @TCBILLS_Astro.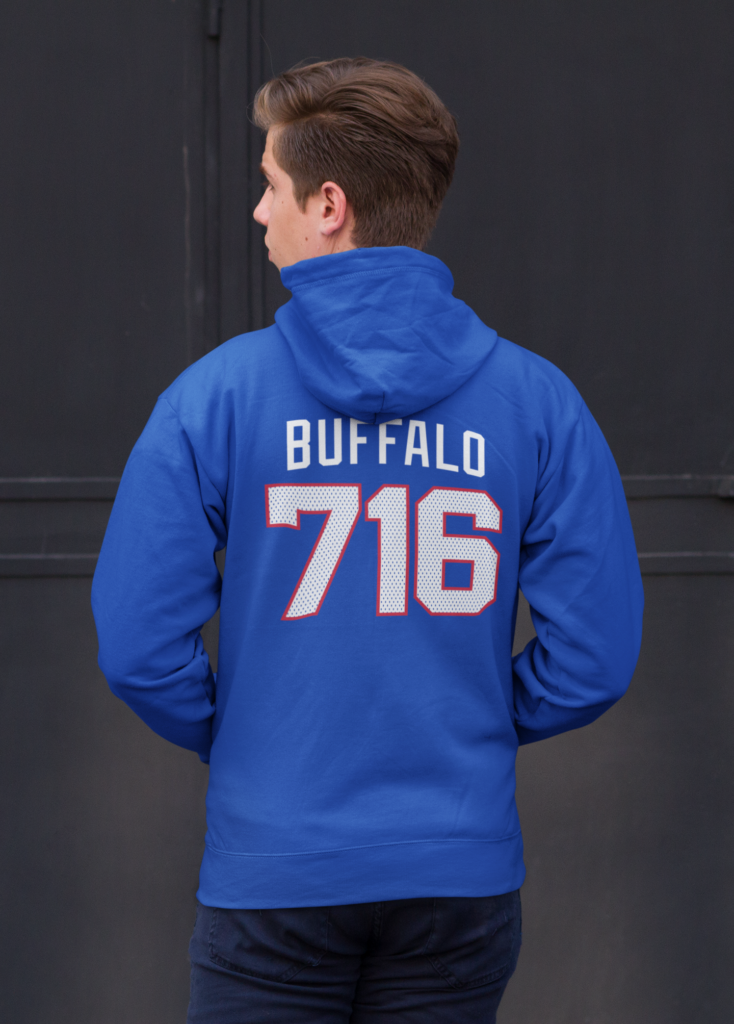 BuffaloFAMbase.com is sponsored by 26 Shirts
Every Monday, we launch a new two-week campaign of a limited edition t-shirt design. Every shirt purchase results in a donation to a local family in need. After the campaign ends, the shirt is retired. A new design is released, and a new family benefits from your fandom!