Ty Fryfogle WR Indiana
BIG10
6'2″ 214 4.44
A+++ Interview— Click to Listen to the best part
Stats

"Ty Fry" (my moniker) was really cooking in his 3 games against Michigan, at Michigan State, and at Ohio State: 560 receiving yards (which was 1st in NCAA), notching 6 TDs (t-2nd), and 17 catches of 15+ yards (1st). I'd watch those 3 games if you have time (links in previous sentence). I love Ty Fry's sideline awareness (2 views). I also love the moves he can make despite his size. This is the first Hoosier to post multiple 200-yd receiving games in the same season…and he's returned to school for one more year due to "unfinished business". Let's watch 14 plays.
CuedUp plays to watch (#3 jersey)
=> sideline awareness
=> moves well for solidly-built man
=> I was fooled by this stop-start in a hitch route
=> I like the toughness and mentality here, which you see often
=> The hesitation here gains Fryfogle an extra 6 yards vs Michigan
=> Shallow route from the slot, a safety net for Penix vs Michigan
=> Intermediate route crosser vs Michigan
=> Deep route from the boundary, one-hander shows focus vs Michigan
=> High-points Penix's throw for a touchdown vs Michigan
=> Shows fight after the catch and then here for the touchdown at Michigan State (shows 2 views)
=> Ball awareness and synch with Penix at Michigan State
=> Outmuscling Shaun Wade at Ohio State
=> Comeback route at Ohio State
=> Up the middle for the YAC and touchdown, at Ohio State
Who'll get Ty Fry in the draft?
Atlanta pairing Ty Fry with Calvin Ridley would be fun. Pats (Matthew Slater), LA Rams (DeSean Jackson) , Cardinals (A.J. Green), Bills (Emmanuel Sanders), Colts (T.Y. Hilton), and Bucs (Antonio Brown) all have older WRs with contracts coming due in 2022.

The Bucs, though, have the second-most dollars tied up in WRs in the NFL (I know; it doesn't show). The Niners have five WR contracts coming due in 2022 (Sanu and Travis Benjamin and Bennie Fowler and Kevin White and Andy Jones), and spend the 4th-least on the position. Don't rule out the Green Bay Packers or Detroit Lions, as WR might be their biggest need. The Lions trail only the Eagles and Steelers in LEAST dollars spent on WRs. Ravens, Pats, and Jets were worst, 2nd-worst, and 3rd-worst in Team Completions per Game respectively last season.
Editor's babble: Who wouldn't want a "Ty Fry" with a Wildgoose as a Bills entree? Thanks, as always… going out to Dean Kindig for keeping us going during this dead month with these comprehensive looks at his favorite CFB players. You can find Dean on Twitter @TCBILLS_Astro.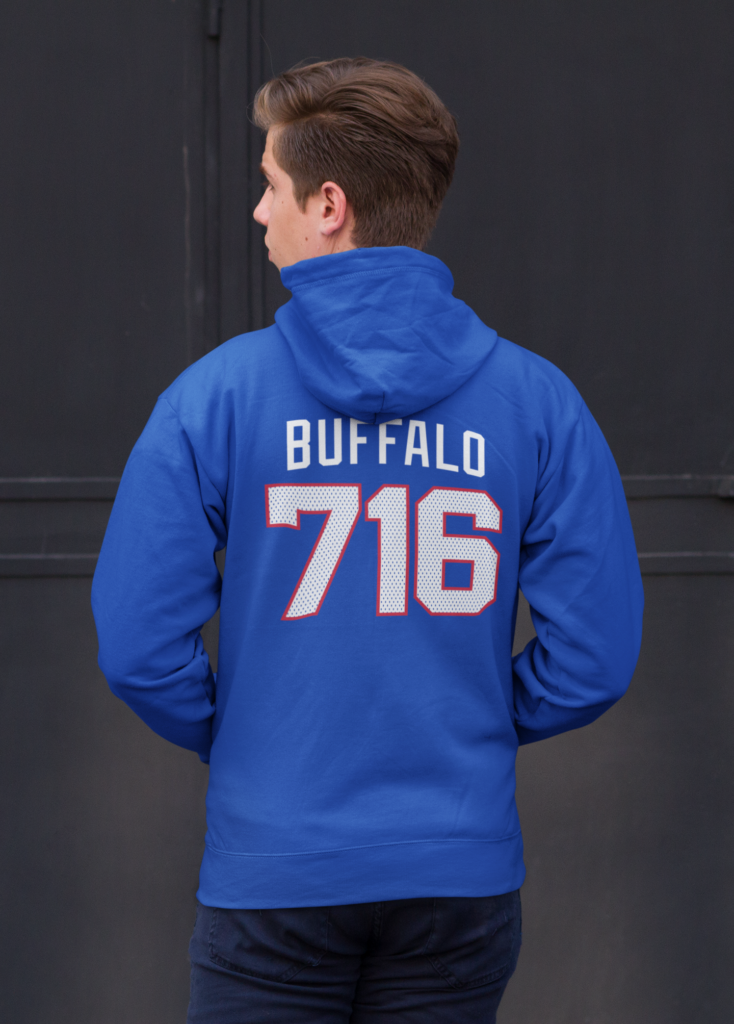 BuffaloFAMbase.com is sponsored by 26 Shirts
Every Monday, we launch a new two-week campaign of a limited edition t-shirt design. Every shirt purchase results in a donation to a local family in need. After the campaign ends, the shirt is retired. A new design is released, and a new family benefits from your fandom!