Jordan Battle SS Alabama
SEC
6'1″ 206 4.42
A+++ Interview — Click to Listen to the best part
Stats
A South Florida guy who I doubt has ever seen snow, Jordan Battle is an archetype for a Bills Safety. He's a communicator and wrap-up tackler who's an experienced, football-smart diagnostician in the 4-2-5 that the Bills frequently use. He ably covers TEs, RBs, and Slots without surrendering runs. In fact, Battle's a willing tackler with 66 tackles in 2020 alone. Battle's interview, despite a mild stammer and word-finding difficulties in his delivery, exudes passion, leadership, past coaching, and character. "Battle" is a perfect name for him. I've talked before about the fact that the Bills need a "Tight End Killer" to dominate in the AFC East, which has more good TEs than flies on moldy bread. Battle should be on the Bills' radar screen at pick #32. Let's look at 12 plays.
CuedUp plays to watch SS, Jersey #9
=> Pick-Six and a 44-yard return
=> Tackle For Loss, click-and-close, speed to the ball
=> Fends off a 6-6, 310-lb. pulling lineman to bring down RB Tank Bigsby for a loss
=> Brings down 300-lb. TE Pegues getting real low with form tackle, one leg — shows 2 angles
=> Denies the WR a first down by coming up quickly, hitting him right between the numbers— shows 2 angles
=> From cover-2, reads the QB's eyes, closes quick when QB declares he's running
=> Plays the slot, likely zone cover, pitch to RB gives Battle an easy TFL
=> Near side this time, has the zone of slot receiver or RB coming his way, watching QB, shows range and extension on shoestring tackle
=> Pass to TE-sized Javon McKinley brings Battle up incredibly fast, stopped for very little gain
=> Battle keeps head up, using sideline, using arms to give ballcarrier no exit
=> Battle not only foils the TD, he forces a fumble on the 3-yard line
=> Brian Glaze's analysis of Battle's film
Who Needs a Safety Like Jordan Battle?
If I were the NY Giants, you have Logan Ryan and McKinney as your FS duo, but Peppers is going into a contract year at SS with nobody waiting in the wings. Kyle Hamilton of Notre Dame is more of a FS and I've seen him mocked to the Giants, and Bolden and Battle could be considered –but perhaps not as early at the Giants always draft. Seattle has two Safeties with contracts coming due in 2022, and they're big ones: Jamal Adams and Quandre Diggs. They've drafted 6 bodies back there over the last 3 years to see if any of them stick, but they may need to get more serious. New England has three FS contracts coming due despite getting Eagles FA Jalen Mills, so I'd expect some interest in Kyle Hamilton or maybe Brandon Joseph of Northwestern. Belichick sure would be interested in Battle from a character standpoint. Buffalo lost FS Dean Marlowe to Detroit, but I really like Damar Hamlin playing downhill from there –although Battle is faster. At SS, I think Jaquan Johnson's leadership, upside, and special teams prowess is still a strong consideration, and Josh Thomas's length and tackling ability will keep him around. Siran and Taron have 2022 ends to their contracts. I think Jordan Battle and Bubba Bolden (teammate of Greg Rousseau's in 2019 and 2020) will be in Beane's war room conversation. Denver re-signed 33-year-old SS Kareem Jackson to a 1-year deal, and they'll be worth watching. Cleveland nabbed the LA Rams' SS John Johnson, paying him a fat 3-year, $33M contract, and while I really like the Rams' SS position room (Fuller, Rapp, Burgess, Reed), they could use a FS like Hamilton. Kansas City has five Safeties in free agency next year, including Tyrann Mathieu, who's on the wrong side of 30 with a $14M salary. Baltimore, Washington, Dallas, and the Jets are Day Two contenders.
Editor's babble: I've been a fan of Jaquan Johnson since the Bills drafted him. It will be interesting to see how McBeane transition from Micah Hyde and Jordan Poyer as they eventually age out of their respective roles. Thanks as always going out to Dean Kindig for his comprehensive contributions to our blog. You can find Dean on Twitter @TCBILLS_Astro.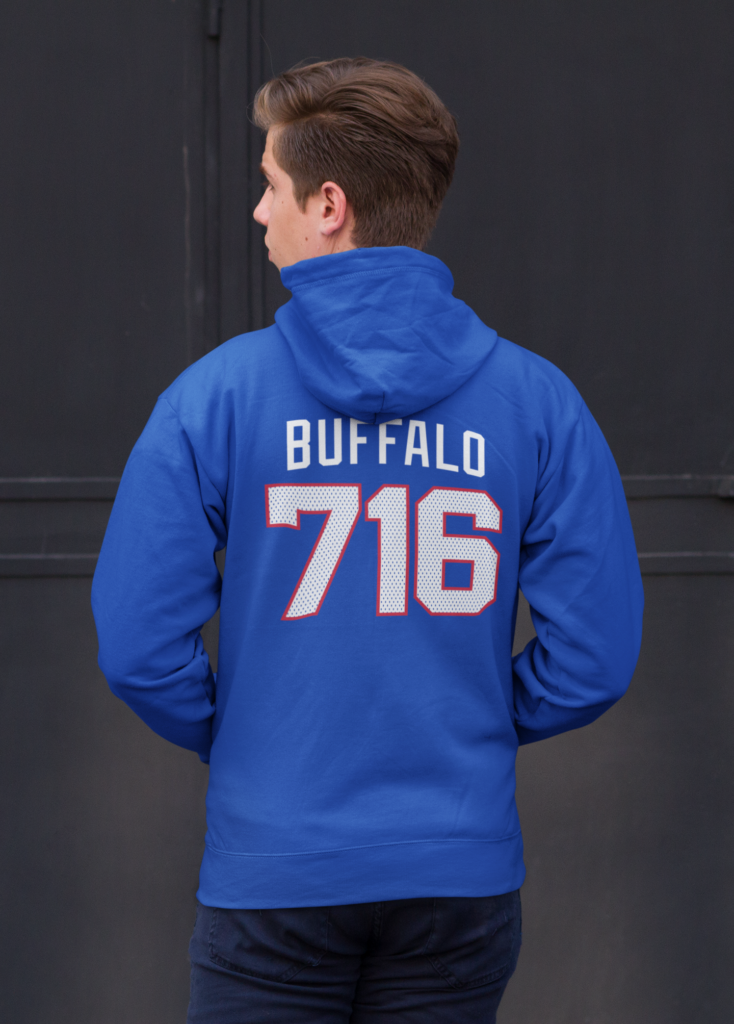 BuffaloFAMbase.com is sponsored by 26 Shirts
Every Monday, we launch a new two-week campaign of a limited edition t-shirt design. Every shirt purchase results in a donation to a local family in need. After the campaign ends, the shirt is retired. A new design is released, and a new family benefits from your fandom!