John Metchie III WR Alabama
SEC
6'0″ 195 4.38
A+++ Interview— Click to Listen to the best part
Stats
When Jaylen Waddle went down with injury in 2020, John Metchie III was the one who stepped up (55-916-6) to pick up the slack. Born in Ghana, Metchie's family moved to Brampton, Ontario, north of Mississauga. That's exactly 2 hours from 1 Bills Drive (1 hour, if you drive like folks in Ontario do). While some diva receivers would be impatient waiting their turn behind DeVonte, Jeudy, and Jaylen, he talks about how that was a blessing that helped him refine his craft. Last season, this super sub was 4th in the SEC, and all of his competition is now in the NFL. You'll love Metchie's very good speed and tough, punishing, physical play. He can play outside as your John Brown-type burner that extends the field on every play, or inside in the slot. Let's watch 15 plays.
CuedUp plays to watch (#8 jersey)
=> Impressive speed
=> Forced fumble after his team lost ball on INT – Another angle
=> Slant play, using his downfield blocking
=> Deep pass outside — speed gets him behind the DBs
=> Deep pass outside #2
=> Deep pass outside #3
=> Separation generator — has about 4 yards on defender at catch point
=> Blocking for DeVonte Smith draws a penalty flag
=> Catch while double-teamed –fierce focus at the catch point – 3 views shown
=> Comeback to the ball past the first down marker, shows number to Mac Jones
=> Metchie, with DeVonta behind him, schools the defender for 6 – 2 views shown
=> Red zone RPO, Metchie fakes a block, catches TD pass near back line
=> 3-Wide, Metchie in the middle takes advantage of single coverage by a freshman – 2 views shown
=> Toughness and swagger – holds on for the catch
=> WR screen to Metchie, takes big advantage of DeVonta and Billingsley blocks

What Teams Might Draft Metchie?
Atlanta might do well to get some weapons early in the 2022 draft, but they'll need other positions answered (Safety, Quarterback, Tight End) soon. Other than Ridley, whose contract option has been exercised, the Falcons have "a lot of guys named Joe" –many of whom were drafted in RD6, and many 1-year contracts. Cordarrelle Patterson is 30, and I'd think they would seek someone that dangerous on special teams –which isn't Metchie. For that, they'd look at Garrett Wilson, Reggie Roberson Jr, or Jahan Dotson first. Carolina would be in the WR market, and don't have a RD2 pick. However, their O-Line (Paradis, Moton, Scott) has contracts expiring in 2022. Jaycee Horn is likely heir to one of the CBs Melvin (2022) or Bouye (2023), and the Panthers have drafted CB in RD 1-2 in four of the past 6 years. Cleveland, Detroit, Green Bay, Indy, and Kansas City need another deep weapon, although the Chiefs need to keep looking at O-Line, and Indy has some expiring CB contracts.. Tennessee, Minnesota, and New Orleans will attend to receiver help early on. I'd look at teams drafting at the bottom of the first round to grab Metchie, so Tennessee and Indy, and even Cleveland, would fill that bill.
Editor's babble: Alabama just feeds players to the NFL non-stop. A big thank you goes out to Dean Kindig for these wonderful contributions to our blog. You can find Dean on Twitter @TCBILLS_Astro.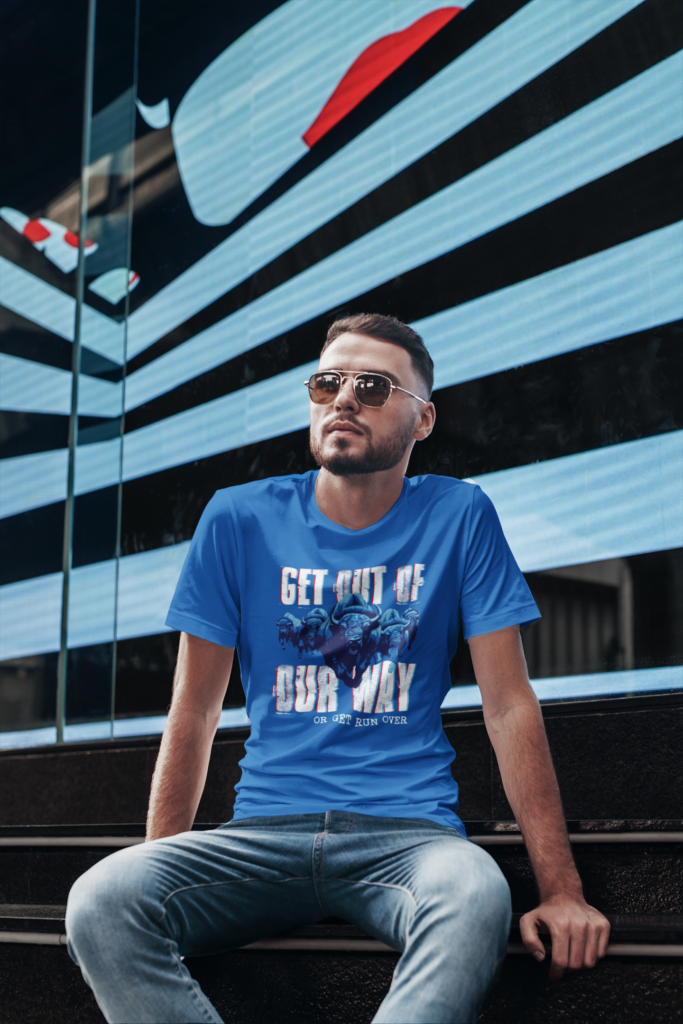 BuffaloFAMbase.com is sponsored by 26 Shirts
Every Monday, we launch a new two-week campaign of a limited edition t-shirt design. Every shirt purchase results in a donation to a local family in need. After the campaign ends, the shirt is retired. A new design is released, and a new family benefits from your fandom!