Sevyn Banks, CB Ohio State
Big 10
6'1″ 200 4.42
A+++ Interview — Click to Listen to the best part
Stats
Banks missed the majority of Ohio State's spring camp with an undisclosed injury, but this will be a big year for him. He currently has the 10th-best odds to be selected No. 1 overall in the draft at 25/1, according to BetOnline.ag. Of those ten players, Banks is the only CB on this list. Sevyn is easy to spot. He's number 7. You hear his perfect alignment with McBeane's Process Player in his interview linked above. You see a football-smart player with keen alertness intersecting with opportunism in his highlights. Let's watch 12 plays.
CuedUp plays to watch CB, Jersey #7)
=> Fumble Return, uncanny alertness and balance —- Second camera view
=> Muffed punt return for 6
=> Effortless pass defender vs Trevor Lawrence
=> Follows through with the arm to negate a sure reception by 6'4″ Miles Marshall
=> Stays in phase with Clemson receiver Cordell Powell
=> Quickly adjusts on Trevor Lawrence's QB keeper, pulls up to avoid late-hit penalty
=> In off-coverage, quick to close and tackle
=> Doesn't go for the tackle and should have
=> Watch hand use in outside pass defense vs Michigan State
=> Quick to close, textbook shoestring tackle
=> Chimdi Chekwa analyzing Banks' athleticism, awareness, technique, versatility
=> Sevyn would get along with Tre (Mic'd up)
Who Are The DBs Most-Likely Going in Round 1?
Stingley and the FS Hamilton are the early-favorite DBs, followed by Kaiir Elam, Banks, Josh Jobe, Northwestern Safety Brandon Joseph, and Alabama's Jordan Battle. Elam, Banks and Jobe are likely CBs #2 through #4 (in your order of preference). Draft History will tell you that the 2nd and 3rd DBs come off the board between pick #9 and #17, with the 4th coming off the board between #19 and #33. Two ACC safeties, FS Kyle Hamilton and SS Bubba Bolden, and the SEC's Battle, will factor into that count. Of these five DBs, Banks will interview the best, and Battle second-best, but Jobe's stock will "rise with the Tide". We know that you can never have too many DBs, but who really needs a CB?
Who Needs a CB Like Sevyn Banks?
The NY Jets (currently RD1#3 in DraftTek's most-recent CMD) is a good guess for Stingley's draft position, but Jet DEs Carl Lawson and Quinnen Williams are 2022 free agents, and together they make up almost 12% of the Jets' cap hit. Minnesota (currently RD1#11 in DraftTek's most-recent CMD) ranks #30 in DB spending with Patrick Peterson and 2020 RD1 Jeff Gladney holding the fort this year. Arizona (RD1#17) spent two draft picks in 2021 on CBs, adding backups Marco Wilson and James Wiggins behind Robert Alford, Malcolm Butler, and slot corner Byron Murphy, so would they draft CB early? Cynthia Frelund noted that Arizona's defense posted the lowest completion percentage (41.5) and yards-per-attempt allowed (8.2) on downfield passes (20-plus air yards) in 2020, so they may look elsewhere. Another good guess is New England (RD1#18) who could go CB then S in rounds 1 and 2. Only once in this millennium has New England NOT taken a DB. With Gilmore a free agent and Jonathan Jones their next-highest-paid corner with their 8th-fattest active player contract, Corner may edge out Safety in the first round. JC Jackson and JoeJuan Williams are decent if they get the starting jobs. Philadelphia (RD1#19) might go for the fourth CB, and likely nabs a midround SS as well. I'd take Bubba Bolden in RD1 if I were the Eagles' GM, but Sevyn Banks would be a good bet, as well –and like Iffy Melifonwu last year, I could see Banks playing Safety with ease.
The Buffalo Bills, drafting #32, of course, might have to trade up if the dominoes start falling, but nothing is carved in stone just yet. If the Jets and Cardinals draft a different position, and the Broncos, Giants, Steelers, and Colts don't bite early, the Bills can bank on Banks.
Editor's babble: These "Deep DIves" by Dean Kindig are pure gold for anyone wanting to prep for the CFB season. We're blessed to have Dean contribute to our blog. You can find Dean on Twitter @TCBILLS_Astro.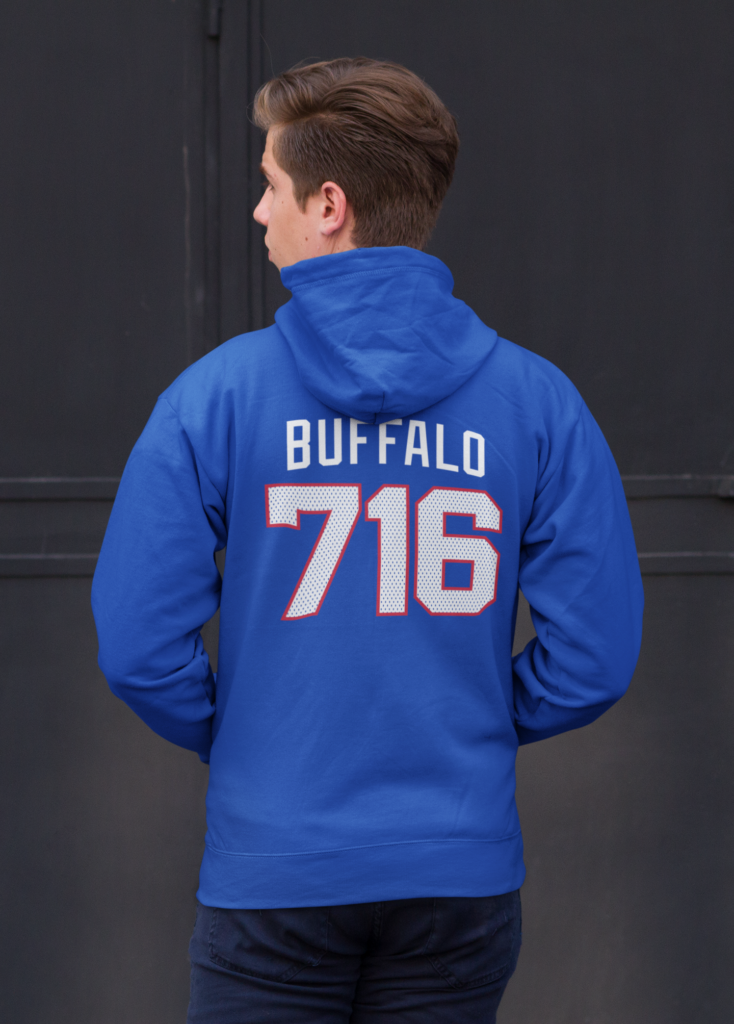 BuffaloFAMbase.com is sponsored by 26 Shirts
Every Monday, we launch a new two-week campaign of a limited edition t-shirt design. Every shirt purchase results in a donation to a local family in need. After the campaign ends, the shirt is retired. A new design is released, and a new family benefits from your fandom!