We won't be saying adieu to Star Lotulelei for a while. Greg Tompsett describes how the RD1#14 pick in the 2013 draft is more expensive to cut than to keep. Beane likes to have the successor to the throne in the castle before the King is beheaded, so one way to do this might be in the 2021 Draft. Beane knows he doesn't have to reach for a player in any round at DL1T.
The 6-foot-2, 315-pounder is on the small side for a nose tackle or 1-tech, but he's country strong. The Bills run defense has sucked worst in 2 specific seasons: the one after Marcell Dareus was traded to Jacksonville, and the one we just witnessed where Lotulelei opted out. The Bills missed Lotulelei more than the front office thought, they lost Jordan Phillips to Free Agency, they had Harrison Phillips returning from injury and needing to play snaps at 1-tech, along with Ed Oliver having to do the same. They need a true 1-tech, possibly not in the same Lotulelei mold, but one who fits a 1-tech's job description. Here's what Big Baller said about Star at the time, which give us descriptors for his heir-apparent: Block-eater. The beef inside. Lets our linebackers roam free. Disruptive. Affecting the quarterback. Everybody saw how the Bucs beat the Chiefs in the Super Bowl. They employed a devastating pass rush with just their 4 DLs and their Safety tandem (I hear we have a good duo) prevented the Chiefs' team speed from beating them deep.
When Lotulelei was brought on board from Carolina in March 2018, he signed a five-year contract which was modified in 2020, restructured so that his base salary dropped by $1.75M but his salary for 2020 became fully guaranteed. With 36 total tackles, two sacks, and one interception, Lotulelei had the 3rd-highest salary on the team. He then opted out, and his contract slide forward a year.
The Bills have several players who can slide over from their 3-tech position –Ed Oliver and Harrison Phillips both played 1-tech at their schools in 3-4 defenses– but we're likely looking for a heavier dominator type, a havoc-creator in the middle of the Bills' 4-3, absorbing multiple blockers and allowing Oliver, Phillips, and the LBs to do their thing.
So, who's out there that would meet Beane's criteria for a true 1-tech?
Naquan Jones RD7-PFA
I bet you thought I would say Tyler Shelvin first! I like Naquan slightly better as a personality fit, but Shelvin creates more chaos, and that would endear himself to BillsMafia, especially if they didn't have to take him early. Naquan Jones had 0 tackles, 4 assists in his appearance before Bills scouts vs Ohio State. Offensive coordinators just sigh and dedicate two OLs to handle Jones's level of pressure all game. Jones doesn't get the notoriety of some of the others, as he did time as a key backup at defensive tackle for three seasons. Per Walter Football, Jones "still looked like a heavy nose tackle and gap filler in the 2020 season and didn't display improvements as a pass rusher." Man, I could say the same about Lotulelei. Jones isn't first and foremost a pass rusher. He didn't get the fancy stats because (1) he played on a bad team, (2) he was functioning like Lotulelei, and (3) his development was slowed by lack of starts. Teams with good scouting departments always look for Day-3 diamonds, and Jones will be there on Day 3, and when you don't NEED a 1-tech this year, you can afford to shop at the Day Three Valu-Mart. Just remember the name. Naquan Jones has the team-first mentality, singular commitment, grit, and personality that the Bills seek. Jones just needs time, and Lotulelei's straightjacket contract will take care of that.
Fit For Bills: A++
Tyler Shelvin RD3
The luxury of being Championship Caliber is that you don't have to reach for position-fillers in RD2. This guy isn't worth your RD2, but he takes on value like he takes on chicken pot pies. Shelvin has the slowest 40-yeard dash of the IDLs in this draft, but that's okay; you don't need Tyler to EVER run 40 yards. He's 6'2″ 350 5.4, and the only time he runs is toward buffets. You want him to disrupt in the phone booth between both Guards, keeping Edmunds and Milano squeaky clean. He's a nice guy, too –listen to him talk about his grandmother. Shelvin can bench a Buick, which is mor important than racing one.
Fit For Bills: A+
Bobby Brown III RD5A
Bobby Brown isn't getting the attention he deserves in the NFL Draft discussion. He should. He's one of the best run stuffers in the competitive SEC. Brown has a 510 lb. squat, 4.61 forty, and 38.5-inch vertical, so he's athletic enough to do what the Bills would ask him to, which is keep the C and G busy, like he does here. "Brown played well in 2020, although he did manage to injure himself while celebrating a sack. Brown was a disruptive defender for the Aggies, contributing in both phases…Brown has good size with a thick build and long arms and doesn't move badly for a player of his stature. Sources say that a poor work ethic and motor hurt his grade".-Walter…Brown initially opted out to care for his dying Mom. He said at the time, "The lack of financial stability should not mean the difference between living or dying due to the lack of adequate health care. If you have ever met my mom, then you know without her, there's no me. I cannot thank you all enough for all of your support and prayers in this challenging time in our lives." BBIII finished his junior season with 22 total tackles and 5.5 sacks, played in every possible game up to opting out, earned All-SEC Freshman honors after the 2018 season. He was also named to both Preseason Coaches' All-SEC First Team and the Preseason Media All-SEC Second Team for the 2020 season. Brown has great size and is used in the Big Guy TD package. He jokes about it here.
Khyiris Tonga DT1T FB BYU, 6'4" 321 5.15, RD4 acquired pick
I like Tonga, and hope we can acquire that RD4. Khyiris leads the draft class IDLs in Games Played and is top 4 in Bench Presses (35).

Marvin Wilson DT1T DT3T EDGE Florida State 6'4" 311 4.95, RD3
Tedarrell Slaton DT1T Florida 6'4" 330 5.09, RD5B
Christian Barmore EDGE DT3T DT1T Alabama 6'4" 310 4.93 RD1
Jonathan Marshall DT1T Arkansas 6'3″ 317 5.04, RD6
"If doing what I do helps others be great at what they do, that's fine," Lotulelei said. "Like I said, I was part of a front that had some real good players in Carolina. I helped them, but at the same time, they helped me. I think that's exactly where we're going here. Everybody's going to help each other."
Editor's babble: This is the group I've been dreaming about for the last couple of months. Give me any one of these guys to suck up two blockers and watch Ed Oliver and Tremaine Edmunds shine. Thanks, as always, to Dean Kindig for his invaluable contributions to our blog. You can find Dean on Twitter @TCBILLS_Astro.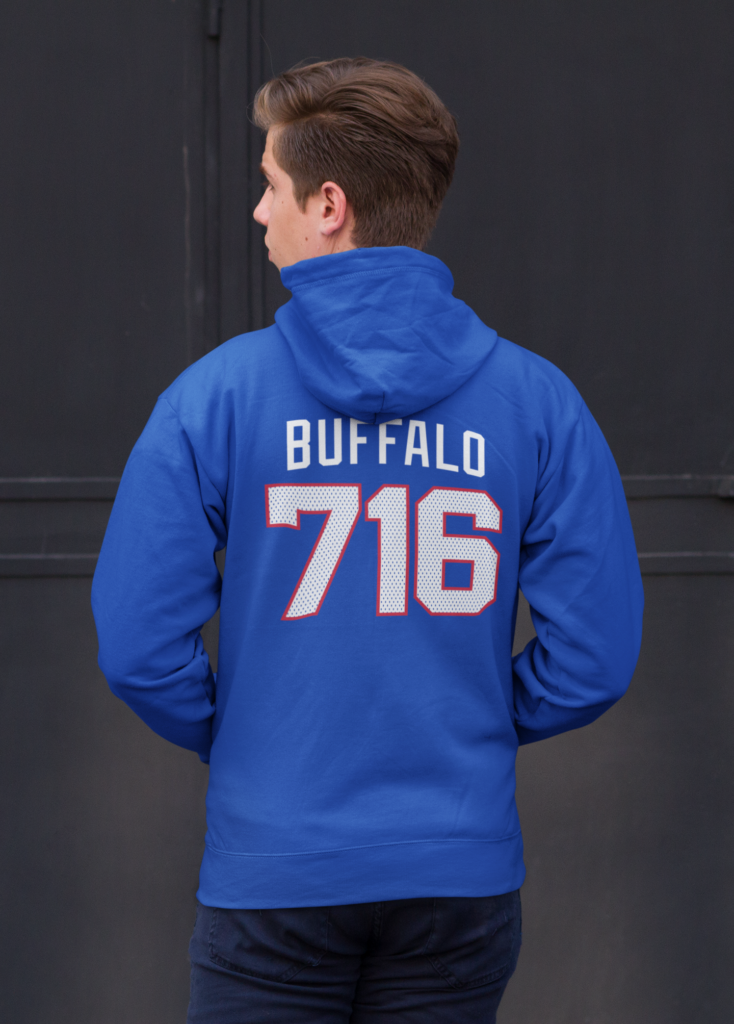 BuffaloFAMbase.com is sponsored by 26 Shirts
Every Monday, we launch a new two-week campaign of a limited edition t-shirt design. Every shirt purchase results in a donation to a local family in need. After the campaign ends, the shirt is retired. A new design is released, and a new family benefits from your fandom!