I was looking back at all the descriptors that Brandon Beane has used in previous pressers about specific positions, and which draft target is described by them.
For speedster John Brown, Beane used reliable, healthy, and speedy. Well, we know the healthy part didn't last, but when I look at reliable, healthy, and speedy draft targets it boils down to two for me:
RD3-4 (#124) Anthony Schwartz WRS Auburn, A++ 6'0″ 197 4.26
and
RD1(#37) Elijah Moore WRS/KR/PR Ole Miss, A++ 5'9″ 184 4.35
Both are speedy, to say the least, and both have the #Bills personality and temperament (click on their interview grades to hear why). While reliable doesn't exactly describe Anthony Schwartz's 9% drop rate this year, his 85.4% catch rate from 2019 is impressive. Schwartz has been able to play in 12, 11, and 10 games this year, contributing more an more each year (34, 48, 87 targets for a 9, 12, and his 24% target share)? Now, that's reliable. He's still on the radar if Beane gets a RD4. Here's Anthony Schwartz's Player Profiler page.
Ole Miss's Elijah Moore is far more agile than his Auburn counterpart, but he's a trade-down option in RD1. Selection of a playmaking WRS on the first day would be a big surprise to BillsMafia, but his 98% agility score is insane, inhumane, and uncoverable, adding yet another target for Josh Allen. Unlike Schwartz, Moore's most-reliable year just happened in 2020, with 84.3% of his targets caught. His yards per reception improved each year (11.1 ypc, 12.7 ypc, 13.9 ypc). If Elijah Moore drops near #50, Beane goes and gets him. Elijah Moore's comps are Tyler Lockett and …our former speed burner, John Brown. Here's Elijah Moore's Player Profiler page.
So who's a more-likely Day 3 WRS target that's reliable, healthy, and speedy? Well, Shi Smith in RD5B (#175) has my vote in 2 out of 3 qualities. Talk about reliable. Each of 4 years at South Carolina saw increased output from Smith: 44, 57, 79, and 85 targets, the most-recent of which garnered a market share of over 28% of the attention from his QB. He adds 401 career KR yards. Healthy? He's played in 42 games, tied with Eskridge and one short of DeVonta Smith's 43. Speedy? Well …not really. His 4.46 is 64%ile, but his 75% agility score makes up for that, and it explodes off the tape. I #CuedUp some Shi for you. Focus=> https://youtu.be/axWUyAolljg?t=81 Vert=> https://youtu.be/axWUyAolljg?t=108 Route-running => https://youtu.be/axWUyAolljg?t=149 . Don't be Shi. Here's his Player Profiler page.
Is there a big slot WR the Bills should look at even later that's reliable, healthy, and speedy? That's Racey McMath (#281). Take him in RD7. Speedy is his middle –uh, first— name. His Player Profiler speed score is 91%ile, and he's reliable. His target share and receptions increased each year. He's been healthy, just on the sidelines. Racey just didn't get the playing time behind guys named Justin Jefferson, Ja'Marr Chase, and Terrace Marshall. Reliable=> https://youtu.be/SLY533aiQnQ?t=116 Reliable=> https://youtu.be/SLY533aiQnQ?t=151 McMath's 35″ vert gives you impressive catches. He doesn't have the wiggle to become a WR#1 or #2 in my view, but he has the grit to persist on a PS somewhere.
Some mocks show Tarheel Dyami Brown (6-1, 185, 4.46) to the Bills, but I just don't see it. While very productive and of excellent character, Dyami is supposed to be drafted at the end of RD3, and that's not a value for a less-speedy receiver in a deep-WR draft. Dazz Newsome (5-11, 175, 4.38), Dyami's teammate, is faster, returns kicks, and had the most receptions (72) in 2019 of all these guys. He'll hear his name called by the Commissioner in RD5A.
One more scouted player that makes the sense is Frank Darby (6-1, 200, 4.32) of Arizona State. Darby is everything we're talking about: reliable, healthy, and speedy. Throw in "Process guy" too. You won't find a more upbeat, positive person in this draft class. I'd go after him in that same RD5B-RD6 time frame. He's one to watch.
Editor's babble: More gold from our own DraftKing Dean Kindig. His contributions to our blog are priceless. You can also follow Dean on Twitter @TCBILLS_Astro.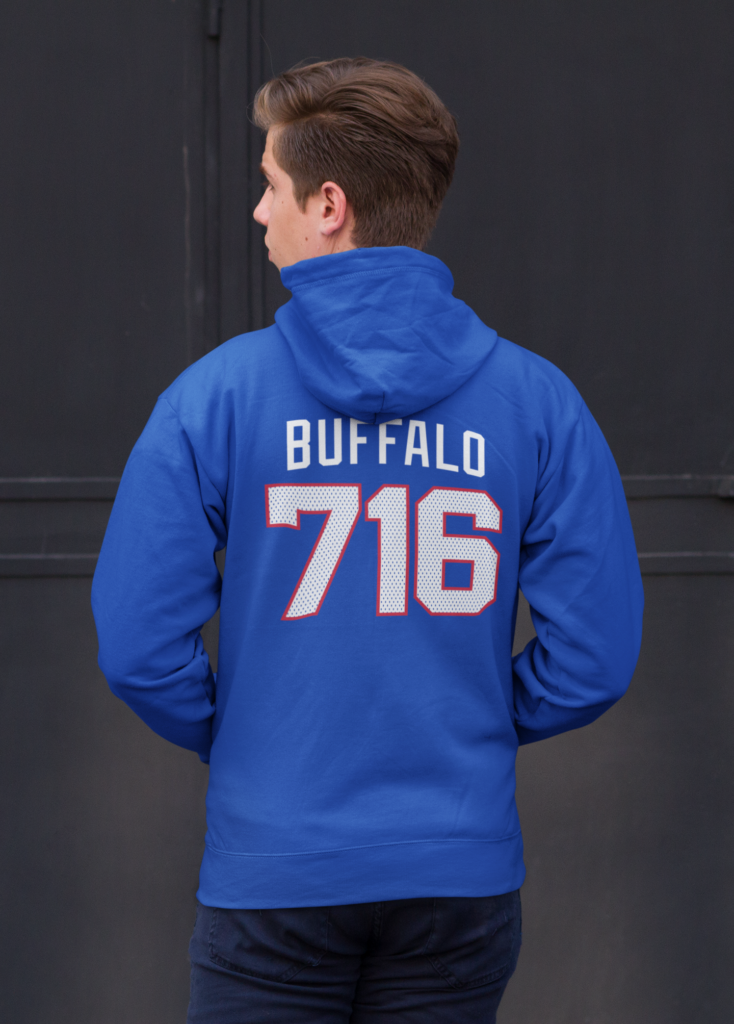 BuffaloFAMbase.com is sponsored by 26 Shirts
Every Monday, we launch a new two-week campaign of a limited edition t-shirt design. Every shirt purchase results in a donation to a local family in need. After the campaign ends, the shirt is retired. A new design is released, and a new family benefits from your fandom!