So, where are we at with EDGEs? We went hard after Watt –now what?
Maybe the Bills now expect to get their next Jerry Hughes via the draft. If this is the plan, it won't bear fruit right away. The Bills have scouted several edge rushers, but interestingly, they didn't scout Miami –That's Phillips, Roche, and Rousseau. I find it curious they didn't scout these three, as they are three of the 5-fastest EDGE rushers (the other 2 are Jayson Oweh of Penn State and Jonathan Cooper of Ohio State). Now, Miami plays a 3-4, and that may be enough to lock them out, especially if the plan is to add a productive vet at the end of free agency (Carlos Dunlap).
I think they like Patrick Jones (#47) and Shaka Toney (#162), and if the Bills don't add a vet EDGE, Jones is the target, maybe trading up. If the Bills DO add another EDGE via FA, then I'd expect a developmental guy like Toney or a value guy dropping like Dayo Odeyingbo. 
Boogie Basham was unscouted, but I love his production. He was phenomenal in like his last 7 games. There's upside there.Jaelan Phillips isn't as much of a tackler as he is a pass-rusher, and that (plus the Miami thing) may make him too unidimensional for the Bills.
Finally, I'm not buying the RD1 Azeez Ojulari-to-Buffalo talk. He wasn't scouted, he's too light and too slow, and played in a 3-4. I see him as a "tweener", not stout enough to play full-time DE  but not refined enough to play LB on run downs.  His only attraction would be Big Nickel LB, but that's not the Bills' base defense –they use Milano and the safeties.
Don't discount the players already on the roster. A full training camp will elevate the skills of AJ Epenesa and continue the development of Darryl Johnson, FA 2023. There are precious few DEs who play in a 4-3 or 4-2-5 with better traits than these two. For example, of the Bills-scouted EDGEs, only Isaiah Chambers (who's returning to school) had more Career Sacks Per Game. Epenesa was .66. Only unscouted Hurricanes DE Quincy Roche beat Jerry Hughes' 50.5 Career Tackles for Loss. If you're looking to the draft to immediately solve your pressure problem, you're in trouble.
I think the return of Lotulelei will make everybody better, and also think that Marvin Wilson would make a wonderful Plan B at 1-tech. I'd trade down (handy trade-down chart here), maybe with JAX at #33 for a RD4 pick, and take Marvin at #33. The FA market at 1-tech is also pretty encouraging (Geno Atkins?) if you wanted a playmaker TE or RB in the first round.
Here's what Beane is likely thinking:
RD1–Kwity Paye Michigan 6'4" 277 4.57 A++
4.57 forty, 34" vertical, 30 bench, Big10 like Epenesa. 6.37 three-cone time. Pronounce it "Quitty", but there's no quit in his temperament. If the Bills don't bring in an EDGE via Free Agency, might tap D-Line with first pick — for the third consecutive year.

RD2–Patrick Jones II Pittsburgh 6'5″ 260 4.73 A++
Led ACC w 62 pressures, has size, speed, and strength just not as impressive as Kwity, but with Rashad Weaver as his bookend, Jones helped Pitt's defense lead the nation in sacks (51 total, 3.92/game). Jones accumulated 43 tackles, 12 tackles for loss, 8.5 sacks, four forced fumbles, and 18 official quarterback hurries in 2019.

RD3-4–Shaka Toney Penn State 6'3″ 240 4.62 A++
Top 5 in sacks and TFLs, had the most Bills visits, has the most career tackles of the Bills-scouted EDGEs.

RD5–Dayo Odeyingbo Vanderbilt 6'6″ 280 4.74 A++
length, size, and explosiveness, Dayo finished his career with 125 tackles, 31.0 tackles for loss, and 12.0 sacks.

RD6–Malcolm Koonce Buffalo 6'3″ 250 4.83 A++
#1 in MAC in fumbles forced, plays better than his stats and forty time indicate.

RD7–Romeo McKnight Charlotte 6'5″ 260 4.74 NoVid
HS wrestling champ 3x all-state gets him in the door.
Editor's babble: You can almost feel a DRAFT is in the air :) Thanks seem inadequate to reflect our gratitude to Dean Kindig for all he contributes to our blog. You can find Dean on Twitter @TCBILLS_Astro.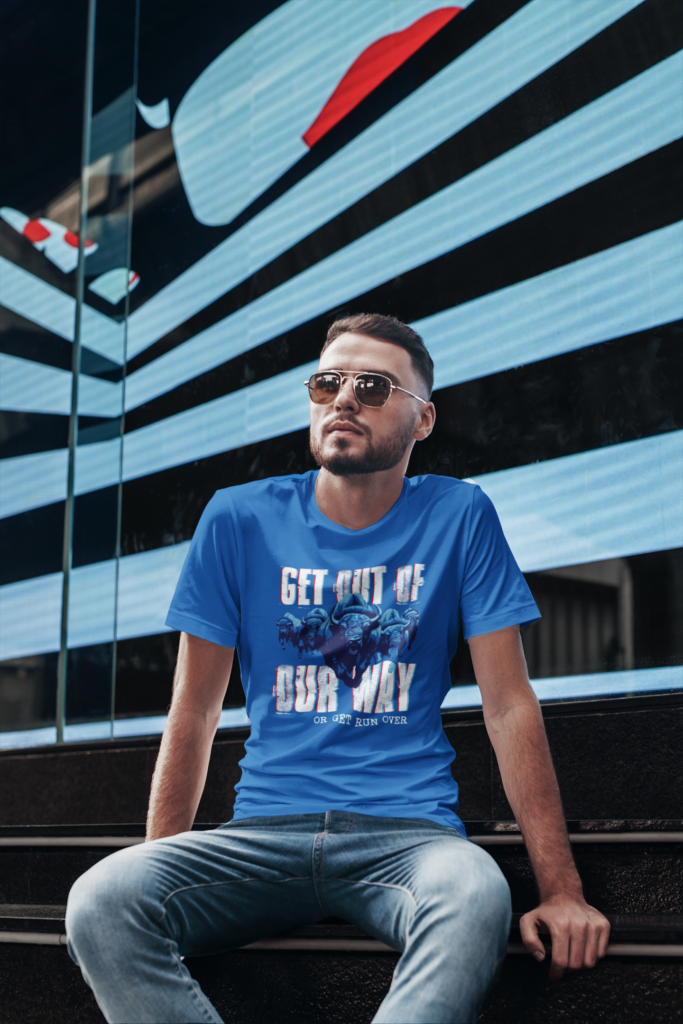 BuffaloFAMbase.com is sponsored by 26 Shirts
Every Monday, we launch a new two-week campaign of a limited edition t-shirt design. Every shirt purchase results in a donation to a local family in need. After the campaign ends, the shirt is retired. A new design is released, and a new family benefits from your fandom!