In under 4 years, Sean McDermott and Brandon Beane have formed a tightly-knit brotherhood of players. It's clear to me that they are looking for a persona as much as a player. Beane is looking for character traits like being a teammate, being competitive, mentally-tough, being task-involved, and having a solid work ethic. The information that you don't see in highlight films or All-22s goes a long way in the evaluation process. I'm talking about the interviews behind closed doors. Or this year, on Zoom.
In the week following Valentines Day (with my wife's blessing; since for some reason she wanted to finish Bridgerton on Netflix), I watched about 200 interviews on players the Bills are likely considering in several positional groups. What was I looking for?
As a learning specialist of 44 years and a school admissions test administrator for 28 years, I learned how to pay attention to more than the scores my tests were obtaining. Most of it pertains to football players.
In these press conferences and interviews, I watched body language, eye contact, pursing lips, wringing hands, smiling when teammate or OL was mentioned. I listened to the answer's fit with the question –a few players had to ask to have the question repeated.
Are they fully in the moment, or will they have difficulty with the details of Brian Daboll's complicated offensive playbook? Was their answer task-involved or ego-involved? Were their eyes up trying to visualize, or down trying to hear themselves formulate an answer? Were their eyes moving left (accessing right hemisphere/ visual) or right (accessing left hemisphere/language) immediately after the question is given? Were they interacting with the interviewer as a fellow human being, or in their own little ego-bubble? Were they uncomfortable sharing the credit for their performance? Did they ever credit teammates, God, family, coaches, trainers for their results?
I found the spot in the interview where I saw something significant that spoke to their fit with The Process of the Bills. I also attempted to separate them into tiers.
CLICK ON THE LETTER GRADE following the player name to hear the spot in the interview where I spotted something significant that spoke to their fit with The Process. Follow me on Twitter to convince me to show me an interview that should change my grade; I'll consider it –This isn't high school!
IDLs, Arranged By Interview Grade
(bold=scouted 2020)
TIER 1: A++ Interviews (arranged in likelihood of pick)
Marvin Wilson DT1T DT3T EDGE Florida State 6'4" 311 4.95 A++
Daviyon Nixon DT3T Iowa 6-2 6'3″ 305 5.16 A++
Naquan Jones DT1T Michigan State 6'4" 338 5.16 A++
Tyrone Truesdell DT1T Auburn 6-5 6'2″ 326 5.14 A++
TIER 2: A+ Interviews (arranged in likelihood of pick)
Christian Barmore EDGE DT3T Alabama 6'5″ 310 5.1 A+
Bobby Brown III DT1T Texas A&M 6'4" 325 5.08 A+
Tommy Togiai DT3T Ohio State 6'2″ 300 4.98 A+
Kyree Campbell DT3T Florida 6'3″ 304 5.08 A+
Kobie Whiteside DT3T Missouri 6'1″ 310 5.12 A+
TIER 3: A Interviews (arranged in likelihood of pick)
Tyler Shelvin DT1T LSU 6'3″ 362 5.45 A
Jonathan Marshall DT1T Arkansas 6'3″ 317 5.04 A
Tedarrell Slaton DT1T Florida 6'5" 335 5.38 A
Jaylen Twyman DT3T Pittsburgh 6'2″ 290 4.95 A
Jonathan Ford DT3T Miami 8-3 6'5" 303 4.98 A
TIER 4: A- Interviews (arranged in likelihood of pick)
Jack Heflin DT3T EDGE Iowa 6'4" 310 4.97 A-
Malik Herring DT3T Georgia 8-2 6'3" 280 4.82 A-
Editor's babble: Thanks, as always, to Dean Kindig for his many contributions to our blog. You can find Dean on Twitter @TCBILLS_Astro.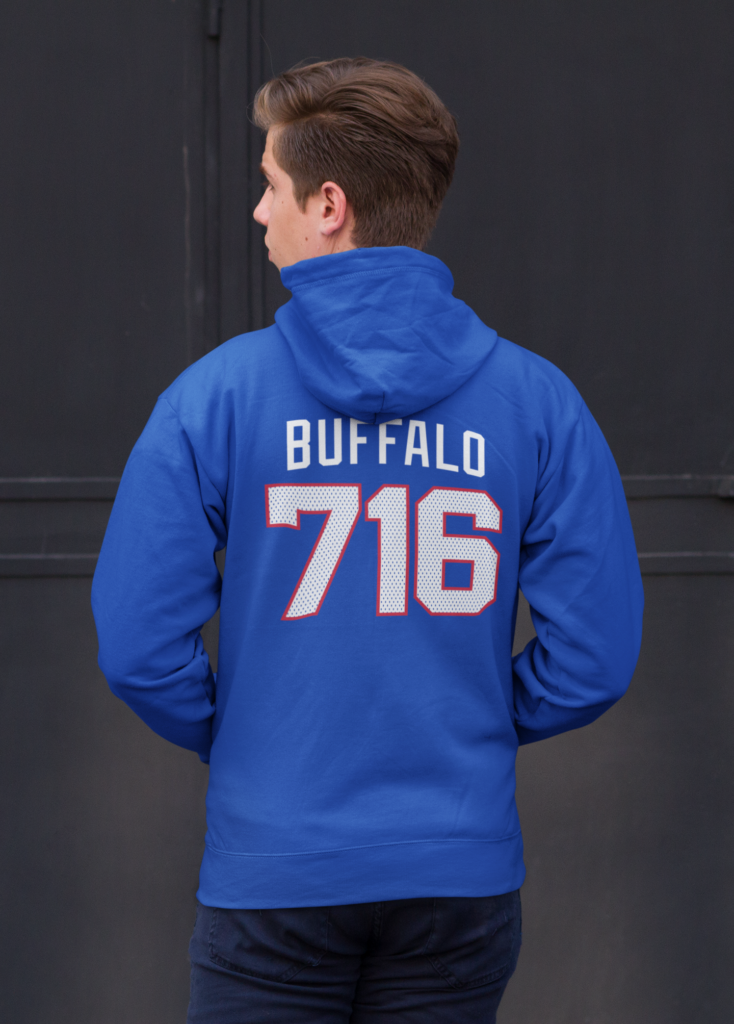 BuffaloFAMbase.com is sponsored by 26 Shirts
Every Monday, we launch a new two-week campaign of a limited edition t-shirt design. Every shirt purchase results in a donation to a local family in need. After the campaign ends, the shirt is retired. A new design is released, and a new family benefits from your fandom!