In under 4 years, Sean McDermott and Brandon Beane have formed a tightly-knit brotherhood of players. It's clear to me that they are looking for a persona as much as a player. Beane is looking for character traits like being a teammate, being competitive, being task-involved, and having a solid work ethic. The information that you don't see in highlight films or All-22s goes a long way in the evaluation process. I'm talking about the interviews behind closed doors. Or this year, on Zoom.
On Valentines Day (with my wife's blessing; since for some reason she wanted to finish Bridgerton on Netflix) and the day after, I watched about 200 interviews on players the Bills are likely considering in several positional groups. What was I looking for? As a learning specialist of 44 years and a school admissions test administrator for 28 years, I learned how to pay attention to more than the scores my tests were obtaining.
In these press conferences and interviews, I watched body language, eye contact, body language, pursing lips, wringing hands, smiling when teammate or OL was mentioned. I listened to the answer's fit with the question. A few players had to ask to have the question repeated.
Are they fully in the moment, or will they have difficulty with the details of a complicated offensive playbook? Are they task-involved or ego-involved? Were their eyes up trying to visualize, or down trying to hear themselves formulate an answer?
Were their eyes moving left (right hemisphere/ visual) or left (left hemisphere/language)? Were they interacting with the interviewer as a fellow human being, or in their own little ego-bubble? Were they uncomfortable sharing the credit for their performance? Did they ever credit teammates, God, family, coaches for their results?
I found the spot in the interview where I saw something significant that spoke to their fit with 'The Process' of the Bills. I also attempted to separate them into tiers.
Here is the first of several articles on The Interviews — The Heart of The Process. CLICK ON THE LETTER GRADE following the player name to see and hear the spot in the interview where I spotted something significant that spoke to their fit with The Process.
OTs, Scouted in GM Beane's Tenure
(bold=scouted 2020)

TIER 1: A++ Interviews, arranged by likelihood
Teven Jenkins RT RG Oklahoma State 6'6″ 320 5.16 A++
Coy Cronk LT Iowa 6'5″ 325 5.14 A++
TIER 2: A+ Interviews, arranged by likelihood
Tommy Doyle RT RG Miami (OH) 6'8″ 326 5.32 A+ —DRAFTED
Kayode Awosika LT RT Buffalo 6'5″ 305 5.16 A+
Alex Leatherwood LT OG Alabama 6'6″ 310 5.15 A+
Will Fries RT Penn State 6'6″ 312 5.16 A+
Alaric Jackson RT RG Iowa 6'6″ 320 5.34 A+
Christian Darrisaw LT Virginia Tech 6'5″ 313 4.96 A+
Spencer Brown LT Northern Iowa 6'9″ 321 4.84 A+
Foster Sarell RT Stanford 6'6″ 314 5.17 A+
TIER 3: A Interviews, arranged by likelihood
Walker Little LT Stanford 6'7″ 320 5.15 A
Robert Hainsey RT Notre Dame 6'5″ 295 4.96 A
Carson Green RT Texas A&M 6'5″ 315 5.2 A
Jake Curhan RT California 6'6″ 335 5.32 A

TIER 4: A- Interviews, arranged by likelihood
Jalen Mayfield RT Michigan 6'5″ 320 5.16 A-
Ben Petrula RT, OC, OG Boston College 6'5″ 310 5.18 A-
Greg Eiland RT RG Mississippi State 6'8″ 335 5.24 A-
Stone Forsythe RT Florida 6'6″ 329 5.1 A-
TIER 5: B+ Interviews, arranged by likelihood
Jackson Carman RT RG Clemson 6'5″ 345 5.18 B+
Adrian Ealy RT Oklahoma 6'6″ 280 5.26 B+
INTERVIEW NOT AVAILABLE, arranged by likelihood
Daniel Faalele RT Minnesota 6'8″ 400 5.24 N/A
Larnel Coleman OT OG UMass 6'6″ 315 5.14 N/A
Editor's babble: Thanks to Dean Kindig for his many contributions to our blog. You can find Dean on Twitter @TCBILLS_Astro.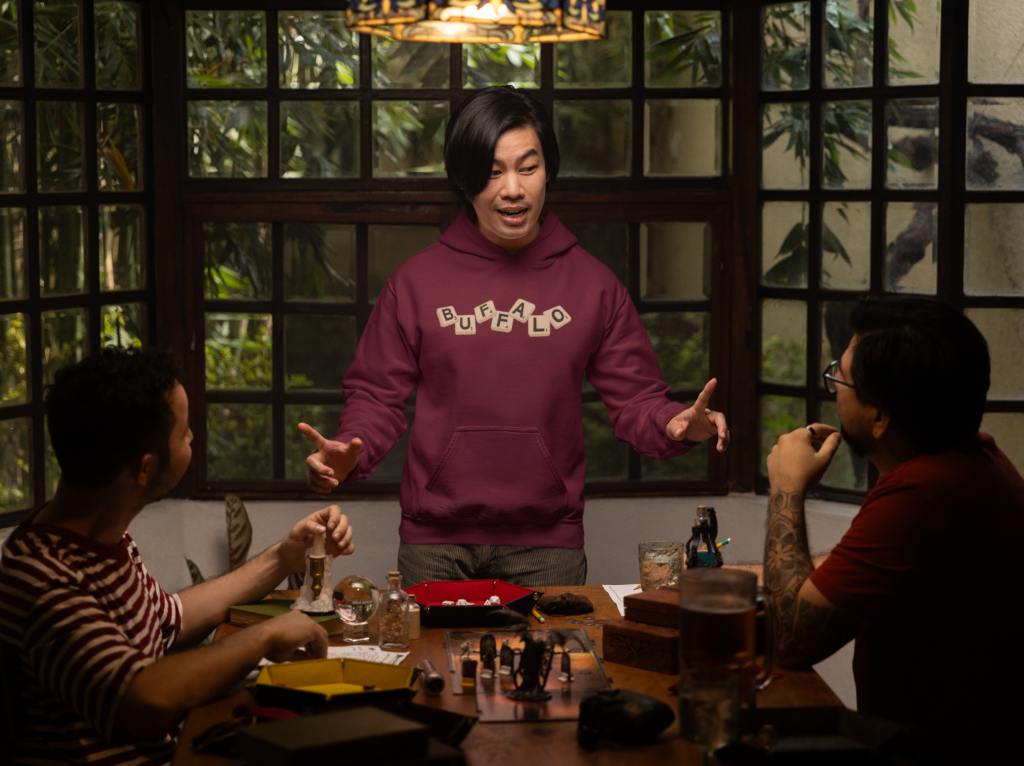 BuffaloFAMbase.com is sponsored by 26 Shirts
Every Monday, we launch a new two-week campaign of a limited edition t-shirt design. Every shirt purchase results in a donation to a local family in need. After the campaign ends, the shirt is retired. A new design is released, and a new family benefits from your fandom!