Monday night's early contest between Buffalo and Kansas City features two excellent running backs. I had Clyde Edwards-Helaire listed as a great fit for the Bills, and still admire him. But I don't covet him over Singletary. Let's see how the two RBs stack up. Thanks to Pro Football Reference, TeamRankings, Sharp Football Stats, and SISDataHub for these numbers.
2020 Rushes, Yards, TDs, Yards Per Carry
Motor—61 for 238, 1 TD (3.9 YPC)
CEH—- 81 for 344, 1 TD (4.2 YPC) – EDGE TO CLYDE.
Edwards-Helaire has a larger market share than Singletary so far. While Buffalo is second only to Green Bay in Offensive Drive Success Rate, the Bills' WRs have been getting the targets up to this point. Note that Kansas City is fifth in Drive Success Rate, so bet the over.

Common Opponent: L.V. Raiders
Motor—18 for 56, 3.11 YPC
CEH—-10 for 40, 4.00 YPC – EDGE TO CLYDE.
Motor got a lot of work against the Raiders compared to Clyde. Clyde is given plays like this one where the scheme takes advantage of defensive misdirection. Joe Tauriello on Twitter recommends that Daboll uses less slow-developing run plays; a screen game, forcing coverage mismatch on the KC linebackers and safeties, and exploit Devin's contact balance in the short passing game. The above play would work with Singletary.
Best Two Games
Motor—5.6 YPC vs Dolphins, 5.46 YPC vs Rams- EDGE TO MOTOR.
CEH—-5.5 YPC vs Houston, 4.00 YPC vs Raiders and Pats
I expect the Bills to run against Kansas City, who is 29th in opponent rushing yards per game. Teams will want to keep Pat Mahomes a benchwarmer as long as possible to shorten the game.
Worst Two Games
Motor—2.27 YPC (Titans) and 3.11 YPC (Raiders)
CEH—-3.2 YPC (Ravens) and 3.8 YPC (Chargers)- EDGE TO CLYDE.
Edwards-Helaire has played two teams we'll see later: Ravens (currently 5th in Opponent Rushing Yards per Game) and Chargers (11th). The Titans were 27th. Devin should have been able to do better, particularly with the rest Tennessee was given.
Broken Tackles
Motor—18 tackles broken or missed on 29.5% of rushes- EDGE TO MOTOR.
CEH—-16 tackles broken or missed on 19.8% of rushes
Singletary's contact balance was his best trait in college (and one of Zack Moss's, too). This is a stat that could swing the game in the Bills' favor.
First Downs, Rushing
Motor—17 first downs, 27.9% of rushes – EDGE TO MOTOR.
CEH—-14 first downs,17.3% of rushes
Motor also wins on receiving first downs. This is an X-Factor.
Yards After Contact, Rushing
Motor—149 yards, 2.4 average YAC per rush
CEH—-192 yards, 2.4 average YAC per rush – PUSH.
Clyde's 2.4 YAC Per Rush is 8th in the NFL. Motor is underused, particularly in runs off-tackle. The gap Motor is given to runs through does matter; see below.
Inside Runs
Motor—31 inside rushes, 3.4 ypc
CEH—-29 inside rushes, 4.3 ypc – EDGE TO CLYDE.
Part of this is due to the absence of Feliciano, the lack of experioence Ford has playing Guard, and the girth of defenders. A quicker or bigger RB would do better here. Neither back is big nor fast (CEH is 5-foot-7, 207 pounds, 4.61 Combine forty; Devin is the same height and listed at 203, running a 4.66). As Ford learns his new position and when Feliciano returns, Singletary's inside running will ramp up.
Runs Off Tackle
Motor—16 rushes off-tackle, 4.8 ypc – EDGE TO MOTOR.
CEH—-32 rushes off-tackle, 4.3 ypc
In 2019 and so far this year, Motor has had the most success through a running lane off of the tackle's block.
Runs Outside The Tackles
Motor—14 rushes outside the tackles, 4.1 ypc – PUSH.
CEH—-20 rushes outside the tackles, 4.1 ypc
CEH is given lots of misdirection plays, motion plays, and other eye candy that takes advantage of his jukes, but because of Motor's contact balance, I expect Devin to break a few here. It could start Monday night, more likely for Singletary than Helaire. CEH's longest run to date has been 27 yards. Singletary's longest this year is only 18 yards, but he popped one for 38 last year.
2020 Receiving
Motor—22 targets, 17 caught, 122 yards, 7.2 ypc, 77% catch rate- EDGE TO MOTOR.
CEH—-27 targets, 17 caught, 169 yards, 9.9 ypc, 63% catch rate
This is another X-factor for the Bills. Motor has hands! He's been lined up wide pre-snap, forcing a linebacker or safety out there. When Josh Allen does throw it to him, he's been extremely reliable.
Final Thoughts
I wouldn't be surprised if the Bills kept it close. How? Buffalo's completion percentage is 69.07%, good for 12th in the league. KC is 23rd at 63.73%, so incompletions and drops by the Chiefs could flip the field. . Both teams average 6.2 yards per play, but KC has been the better rushing team thus far, 4.5 ypc to 3.8. Both teams have used 3 WRs the most in the NFL (74% of the time for KC; 71% for BUF), and Daboll could surprise KC with a unique game plan that features Singletary, Moss, and/or Yeldon. Additionally, the Bills have been better at third-down conversions 57.81% to 51.52%, and have been 90.91% at red-zone scoring over the last 3 games. These stats could play a role in a close game, forcing Butker FGs instead of Mahomes TDs.
Editor's babble: I love when Dean puts these posts together for us. Many thanks to Dean Kindig for contributing so much to our blog. You can find Dean on Twitter @TCBILLS_Astro.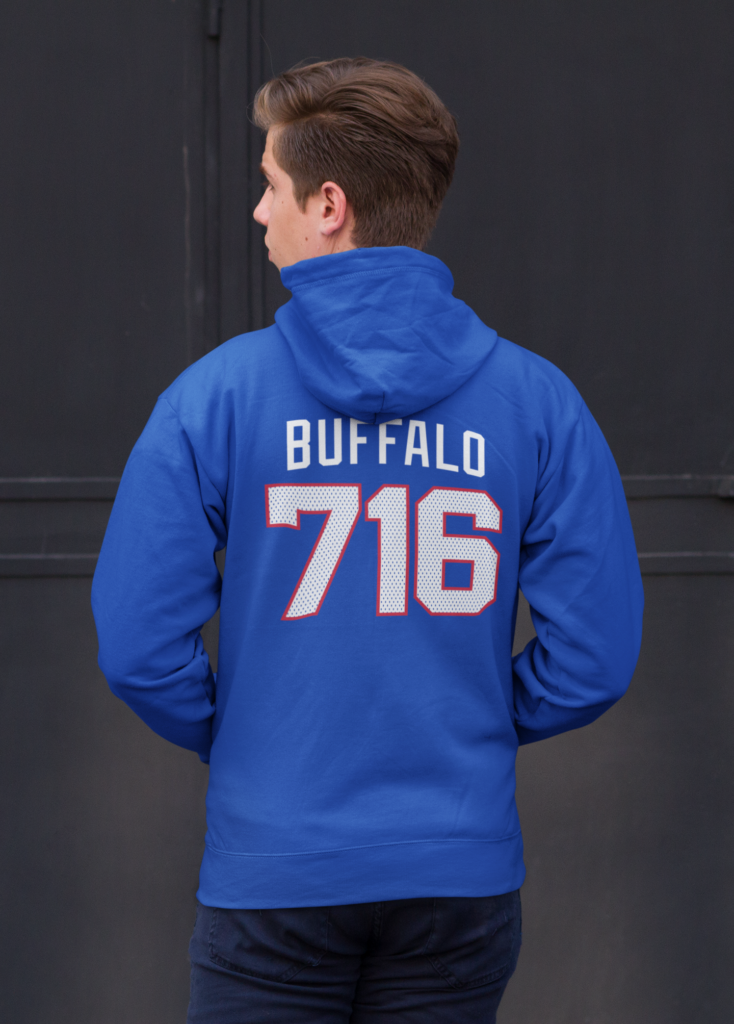 BuffaloFAMbase.com is sponsored by 26 Shirts
Every Monday, we launch a new two-week campaign of a limited edition t-shirt design. Every shirt purchase results in a donation to a local family in need. After the campaign ends, the shirt is retired. A new design is released, and a new family benefits from your fandom!