Time for your monthly Bills' draft. Sure, it's early, but you're growing tired of alphabetizing your spice rack seeing how many seconds you can nuke a marshmallow (it's 13), and reading about how many Titans have been stupid in the last 24 hours. I used PFN Sim for this month's mock, and , like shopping at Wegmans, Aldi's, Costco, and Target, there are some great values out there.
RD1#28.

Jackson Carman LT RT OG
Clemson
6-5, 345
With quick-fire passing plays lighting up today's NFL offensive game plans, "explosion factor" is becoming increasingly important in your offensive line (bench reps + vertical + broad jump).. Said Charlotte-now-Steelers OLB Alex Highsmith of Carman: "He was a dude. I've been playing football for 12 years and he's by far the fastest off the ball I've ever gone against. Ever." Last year, Carman started each game at Left Tackle. Unfortunately, he's the only returning starter from last season's OL. Fortunately, he's taking the others under his long, strong wings. Carman about working with teammates who are newbies: "I work on stuff with them during practice and try to just give little nuggets here and there, and really just try to be there for them with whatever they need, whether it's football or not." This is a team-first guy. Here's a nice combo block that shows #79's quicks, then I'm gonna remind you he's 345 lbs. He's athletic enough to call wakeboarding his favorite postime, so we'll tell him he's only 9 min (4.2 mi) away from big water. Lake Erie's just a vert, broad jump, and short shuttle down US-20 W onto Big Tree Road.

RD2#60.
Tyson Campbell CB
Georgia
6'2″ 180 4.34
Same as last month's Astro-Mock. The Bills' depth at both FS and CB are unsettling. Fortunately, the speedy, versatile Tyson Campbell is equally adept at the two positions, so he's the pick, although he won't last until RD2#60 in April if he stays healthy this year (he was this week's RD1 pick by DraftTek). In fact, Tyson "imprisoned" Auburn's Seth Williams last week, and you see his upside (and still-raw technique, which might drop him a bit). The Bills can afford to let Campbell learn under NFL's best backfield. You can have him backing up Micah Hyde at FS, as Jacquan Johnson is better behind Poyer at SS. Tyson can play CB if your THREE 1-year-contract CBs get hurt, and he can play NCB against TEs behind Siran Neal and Taron Johnson. He's opportunistic; he's scored 2 fumble-return TDs in last 2 years. Georgia is #2 in Most Wins Against Average (Oregon's first with Holland, Lenoir, and Graham).

RD3#91.
Chris Rumph EDGE
Duke
6'3″ 225 4.67
Dimukuje and Rumph will augment each others' stats, so a careful look is necessary. Rumph's entering his third, and likely final, season at Duke after posting 47 total tackles, 13.5 for a loss, and a career-high 6.5 sacks. He's pound-for-pound the best pass-rusher in the country last season (actually that's easy to say when you're only 225, but we have wings to fix that). Rumph is a quick closer when he beats his man: he has 21-and-a-half tackles for loss in that 25 games (with only 2 starts prior to this year). I think the sky's the limit for this guy. Seven of the top nine tacklers are expected back at Duke, and the top two pass rushers return. I think he's going to end up going to the Texans, though; Rumph's father, Chris Rumph Sr., coaches OLBs for Houston. The Bills fit is still there, though. Rumph plays in a 4-2-5, essentially what the Bills' base package is, and he was 7th among all EDGE rushers in TFL/G, a stat the Bills seem to pay attention to. Those above him go to smaller schools or run a 3-4. Watch this.

RD5#142.
Kylen Granson TE
SMU
6'3″ 235 4.56
Granson started out as a WR at Rice and transferred to SMU, had to sit out a year, and then just exploded this past year for a 16.8 average, a 43-721-16.8-9 TD stat line. It helps that he gets thrown to by Shane Buechele. He's this year's version of Reggie Gilliam (FB, TE, RB), or another Carolina combo plate, Devin Funchess (WR TE), who was 6'4″, 235. His nine TDs set a school record for a tight end, but many of his TDs were against the Texas States on the schedule (Here's one against Houston, though). His PFF rating of 86.7 is second only to Kyle Pitts among draftable TEs.

RD5#155.
Jacoby Stevens S
LSU
6'1″ 228 4.32
LSU ranks #3 after Oregon and Georgia in most WAA. #6 in SEC in solo tackles in 2019 with 53 (#6). Big candidate for the #18 jersey. Solos: 2019 53 (#6) With Stevens, you get SEC dynamic play ability for someone that is built like modern linebackers. His 228 pounds and a 4.32 projected forty will get him drafted way earlier than #155, but he was available in this simulation. He's a leader in the Tigers' secondary; he's football smart and articulate. Just listen.

RD6#187.
Ihmir Smith-Marsette WR/KR
Iowa
6'2″ 175 4.37
At some point, the Bills have to say goodbye to Andre Roberts, who'll turn 33 between our AFC Championship and the Super Bowl victory. In fact, John Brown and Cole Beasley are also on the wrong side of 30. Sneaky fact: the WR position room is the fourth-oldest (EDGE, iDL, OL). The Bills value Andre Roberts' kick-return game and his games played, so that's what they'll want to add on Day 3. Smith-Marsette leads all draftable kick returners with 1344 career kick-return yards like this. He was the first FBS player to score a touchdown via rush, reception, AND kickoff return in a bowl game since Deuce McAllister did it for Ole Miss in the 1998 Independence Bowl vs. Texas Tech. Add an impressive 16.4 ypc average, with grabs like this, and it felt like stealing to grab Smith-Marsette in RD6.
RD7#198.
Naquan Jones DT1T
Michigan State
6'4" 338 5.16
Now a fifth-year senior, Jones has been a key backup at defensive tackle the past three seasons. However, this year under squeaky-new head coach Mel Tucker, we expect Jones will more than "double his snaps" as he becomes a starter. Jones, #93 here, functions just like Lotulelei functioned in the past, keeping our linebackers free to roam by drawing double teams. Jones went from 247 snaps and 13 tackles as a redshirt freshman to 295 snaps and 26 tackles and two snaps in 2018. In 2019, he dipped to 257 snaps and 15 tackles and just one sack. Now is his chance to strut his stuff. Nice pickup this late.


Editor's babble: Some great recommendations to watch this weekend. Thanks, as always, to Dean Kindig for his contributions to our college football knowledge and for being an all around great guy. You can find Dean on Twitter @TCBILLS_Astro.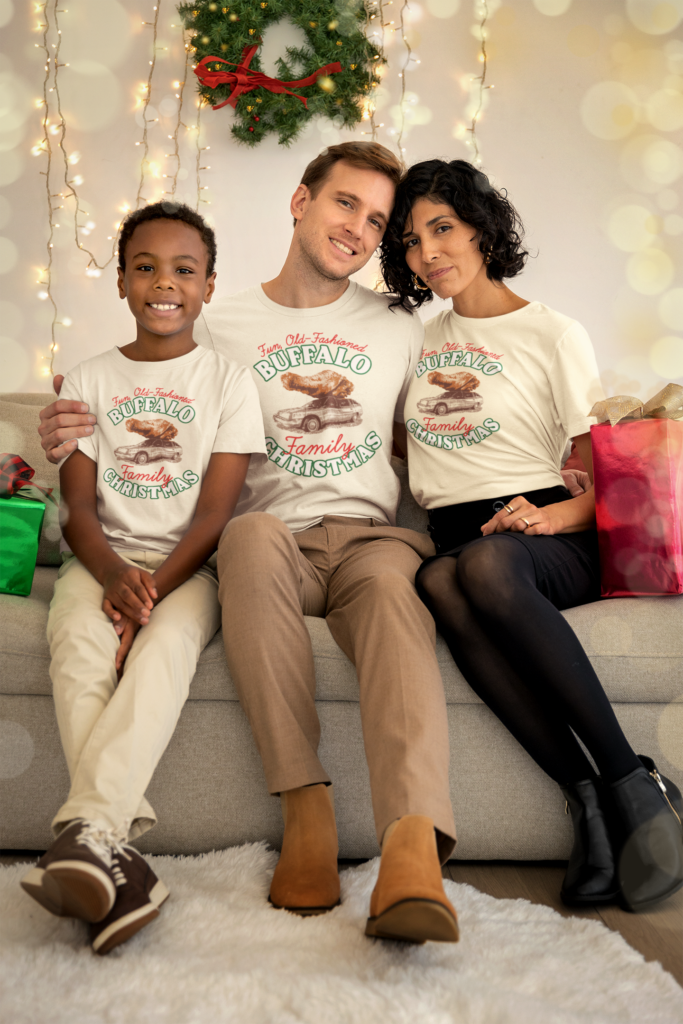 BuffaloFAMbase.com is sponsored by 26 Shirts
Every Monday, we launch a new two-week campaign of a limited edition t-shirt design. Every shirt purchase results in a donation to a local family in need. After the campaign ends, the shirt is retired. A new design is released, and a new family benefits from your fandom!