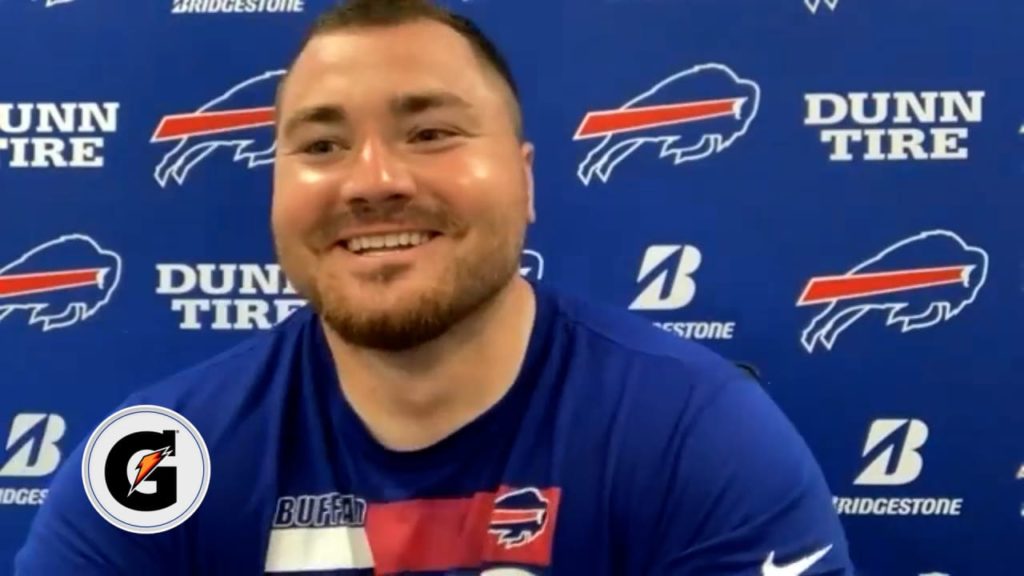 To say I'm excited for a "real" training camp and pre-season is an understatement as the talent level on this Bills roster is deep and absolutely loaded! With, AND barring any real catastrophic injuries or idiotic distractions, here are a few players and position battles I am looking forward to watching unfold as training camp and the preseason progresses.
Time To Shine/Breakout Year!
* Harrison Phillips – He's bigger and stronger and he's 'Horrible Harry' who's fully recovered from his 2019 torn ACL. He will have a dominating year and be in a prime position for a future long-term signing!
* Tommy Sweeney – Injury and COVID-19 related issues behind him, I believe Sweeney to be the 2nd tight end that we fans have longed for! He's smooth with great hands and having him with Dawson Knox will reveal a formidable tight end duo this year!
* Tyrel Dodson – Between special teams and backing up Edmunds, this kid can be dependable and reliable when/if he's called upon!
* AJ Epenesa – There will be NO 'Sophomore Jinx' with this kid. I believe that he will not only replace Mario Addison for rep's, but will wind up with the most sacks for us this year!
* Jake Fromm – Yes, second year quarterback who received zero-time last year because of his backup COVID QB designation, Jake Fromm. He will have a full training camp and three preseason games to show everyone why I really like this kid. Everyone can scream and shout at me about Mitch Trubisky, BUT, if given the appropriate chance (first team reps sometimes/fair and balanced participation) then I'm betting on Jake Fromm 'State Farm' to be QB2…..CHEW ON THAT!!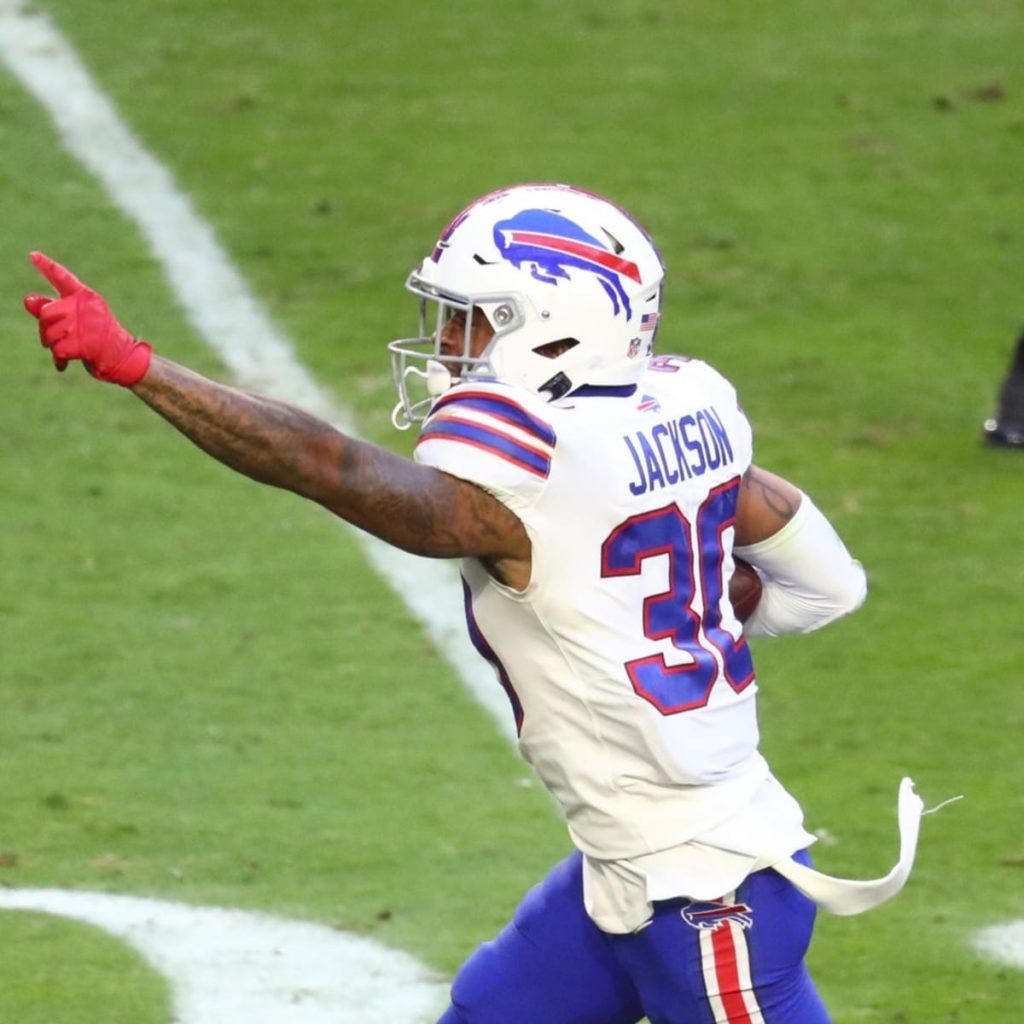 Competitive Positional Battles/Winner!
* Cornerback 2 – Levi Wallace vs Dane Jackson. ​Wallace has staved off the competition for a few years and remains a very steady and reliable zone coverage defender whose also not afraid to make a tackle. However, his man coverage remains poor. Jackson, on the other hand, plays good man coverage, is aggressive and tackles very well. Winner: Dane Jackson​*
*Left Guard – Cody Ford vs Ike Boettger. First off, I LOVE IKE!! Second, however, I think Cody Ford is fully healed and very, very angry. Boettger came off the bench and played remarkably well last year. This should enhance his confidence as well as the front office's confidence in signing him on for another year in the trenches. Just short of $2 million in salary, bonus, and incentives Cody Ford will have a second outing for only one position this year. Ford showed flashes of good play to justify moving from right guard to left, replacing Quinton Spain, and eventually getting Spain out of Buffalo altogether. Winner: Cody Ford
​* Running Back 3 – Matt Breida vs Antonio Williams. Williams is a Bills player with blazing speed going into his second year, with power and an interest in NASCAR. I've seen Williams return kicks in college and saw his performance in the last game of the season against the Dolphins. Matt Breida… I saw very little of him during his Dolphins tenure and wondered why he was so underutilized there? As the great Forrest Gump once said, "that's all I gotta say about dat." Winner: Antonio Williams​.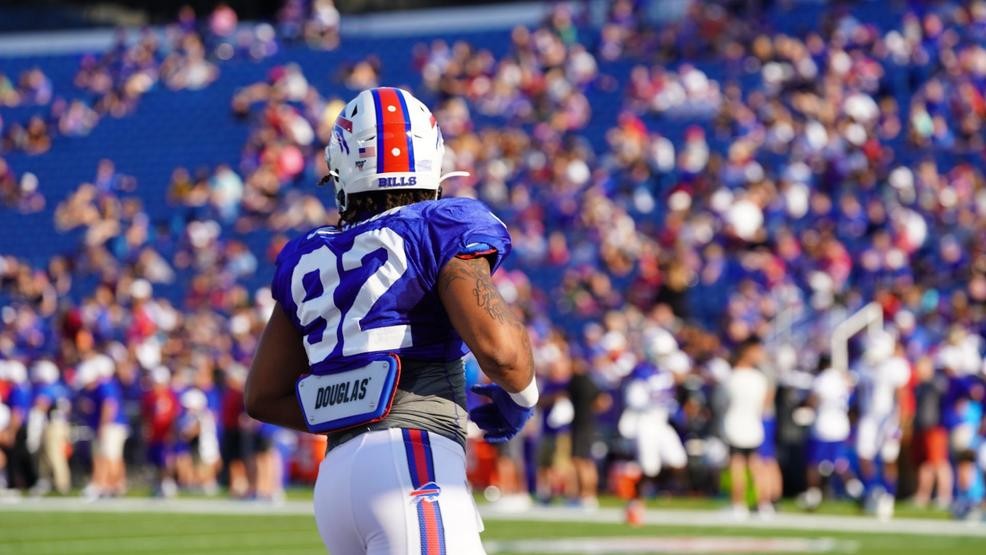 * Defensive End/Edge 2 – Darryl Johnson Jr. vs Efe Obada.​ This will be the last remaining edge position available for the 53-man roster since the Bills have Epenesa, Hughes, Addison and the two draft picks of Basham and Rousseau and the Bills will likely want six players for this position group. Although Obada played well for Carolina with 5.5 sacks, Johnson is an incredible special teams' player and he also played well at the edge position. He was so much better that he ended up taking over for Trent Murphy during the latter half of last season. Winner: Darryl Johnson Jr​.
* Rookie Safety 2 – Damar Hamlin vs Tariq Thompson. This position is for the replacement of Dean Marlowe now in Detroit. I haven't seen either of these two outside of a few video clips and personal statistics so I can only give my best 'guesstimate' for this one. I do think that Thompson is the better ball defender from the limited video and stats I could find, but I think Thompson ends up on the practice squad. Winner: Hamlin​.
The other three (3) rookies that intrigue me are Guard – Jack Anderson (7th round draft pick), OL- Syrus Tuitele (free agent) and Cornerback- Olaijah Griffin.​ Of these 3, I think Anderson makes the roster, while Tuitele and Griffen are signed to the practice squad… unless another team scoops them up from the waiver wire before the Bills can sign them. Tuitele will someday start in this league, whether with the Bills or another team, and if Griffen puts on some weight, he could also become a quality cornerback 2 in this league.
That's all for 'Nick's Tidbits' for this week and remember that the above predictions are based solely on none of these guys incurring injuries during training camp!
Editor's babble: Tuitele is intriguing. The triad of rookie offensive linemen could turn out to be a real bonanza for the Bills in the long run. I love that McBeane hoards linemen on both sides of the ball. Thanks going out as always to Nick DiSalvo for his great contributions to our blog.