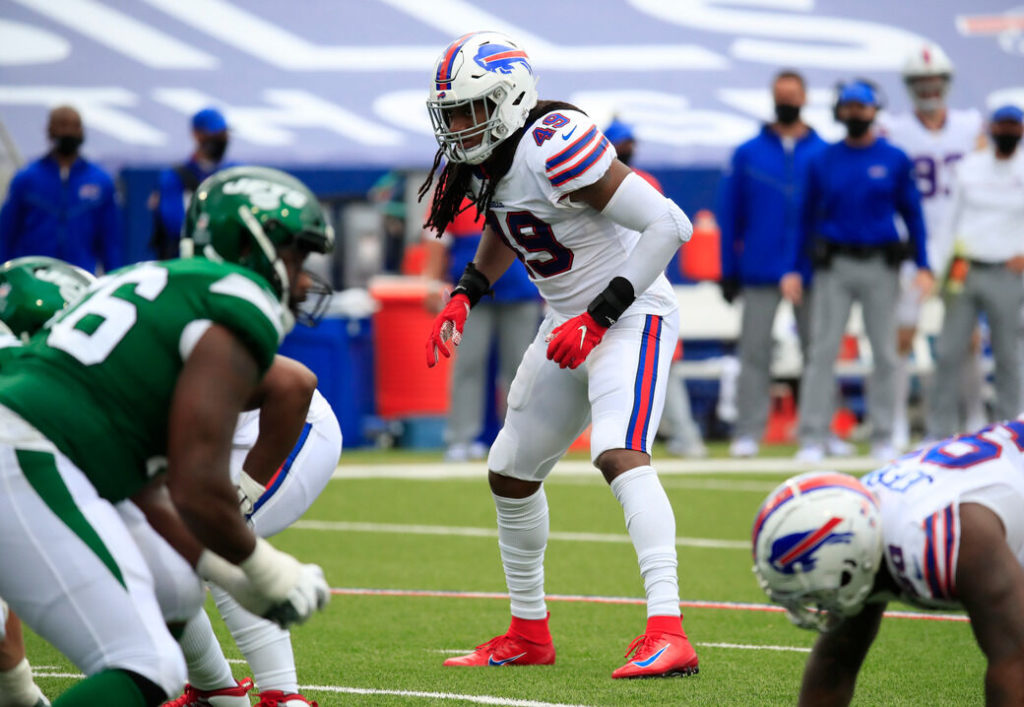 As training camp approaches, there's not much to say about a team that went 13-3 with two playoff wins last season. Not much to say except to ask, "Can they do more this season?"
It's been a long time since Bills fans have been asking that question about their team – almost 30 years. Back then, season after season, the Bills were winning in unprecedented fashion, going undefeated in the playoffs year after year for four consecutive seasons, but never winning the final game. Bills fans were asking, "Can they win just one more game?"
The Bills aren't there yet. They're close, but the question still is "can they do more?" During the off-season, Bills fans often answered that question with another question: "What personnel changes can the Bills make to get better?" They put aside the comment that Sean McDermott made on more than one occasion to the effect that he was ready to play the 2021 season with the roster that didn't go quite far enough in 2020. In other words, he said it's about the process, not about the players.
And so it was that in the off-season, the Bills stayed true to their process and made about as few personnel changes as we've seen in decades. They re-signed or extended a few key players, like Milano, Williams, and Feliciano, they unloaded one key player – John Brown – and replaced him with Emmanuel Sanders, who may be an upgrade for a year or two. Other than that, the Bills signed the usual collection of free agents who have some potential to shore up the lines, help out the special teams, or complement the running game. They look like good signings, but they weren't the kind of acquisitions that generate headlines.
After the initial rush to acquire players in free agency, the Bills conducted the draft with about as little fanfare as possible. They didn't trade a first-round pick for an emerging star, as they did last season to acquire Diggs. They didn't trade up to snatch a name player. They chose solid football players, unproven but with upside.
Big linemen, a fast, small receiver, and a collection of defensive backs. Some may contribute in 2021, some may emerge in another year or two, and some will not make it. Is there an instant starter among the draftees? The best prospects are Greg Rousseau, simply because he seems to be an unusual talent, or Boogie Basham, simply because he seems to bring all the fundamentals. Spencer Brown, Jack Anderson, and Tommy Doyle all bring the kind of size and talent to the team that can make an impact but absent injuries, it's a lot to expect that any of them can compete their way into a starting job as a rookie.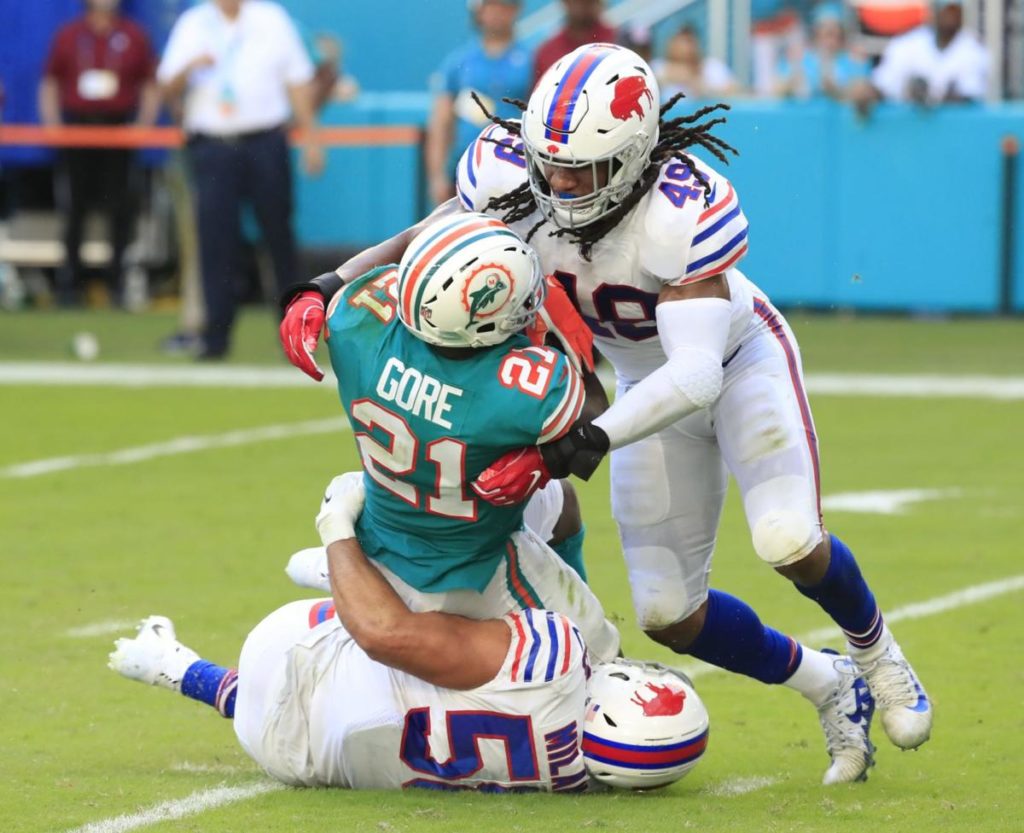 It's about the process. It's about everyone in the organization, particularly coaches and players, continuing to do all the things they learned last season and learning other things to make themselves better and make the team better. With that as the objective, it's about teaching everyone new to the team how to do what the Bills did in 2020 while also teaching them the things the veterans are learning for 2021.
The process is about competing, about knowing, as Jerry Hughes certainly knows, that his job is to teach all he can to Rousseau and Basham and Epenesa so that they can compete for and eventually take his job. It's about taking every rep in practice like it's playoff preparation, knowing that constant commitment to competing on the field makes everyone stronger.
Remarkably, Brandon Beane even went for competition at the one position where no one thought competition was possible – quarterback. In Mitch Trubisky, Beane added a player who plays the same game Allen does – throw, run, attack the entire field, although Trubisky does none of it like Allen can.
Still, Trubisky was a number two pick overall, and he's had plenty of moments where he's looked like a viable starter. In addition to creating something that at least looks like competition for Allen, the move was a brilliant upgrade at backup QB. Trubisky clearly brings more physical talent to the team than Barkley offered, and he brings the experience that Fromm sorely lacks. Trubisky is almost a dream backup in Buffalo, even if only for one season, as most observers suspect. Trubisky will want to start, and there's virtually no chance he will win a QB competition with Allen. In the meantime, however, he will have given the Bills another year to decide how strongly they feel about Fromm as a backup.
The process is about continuous improvement, about everyone being better at their job than a year ago. Everyone. It's about Hyde and Poyer being a better tandem than they were in 2020. It's about Tre'Davious White being better. It's about Epenesa, Phillips, Oliver, Dawkins, Ford, Moss, Singletary raising the level of their games, and about becoming leaders on the team and not just prospects.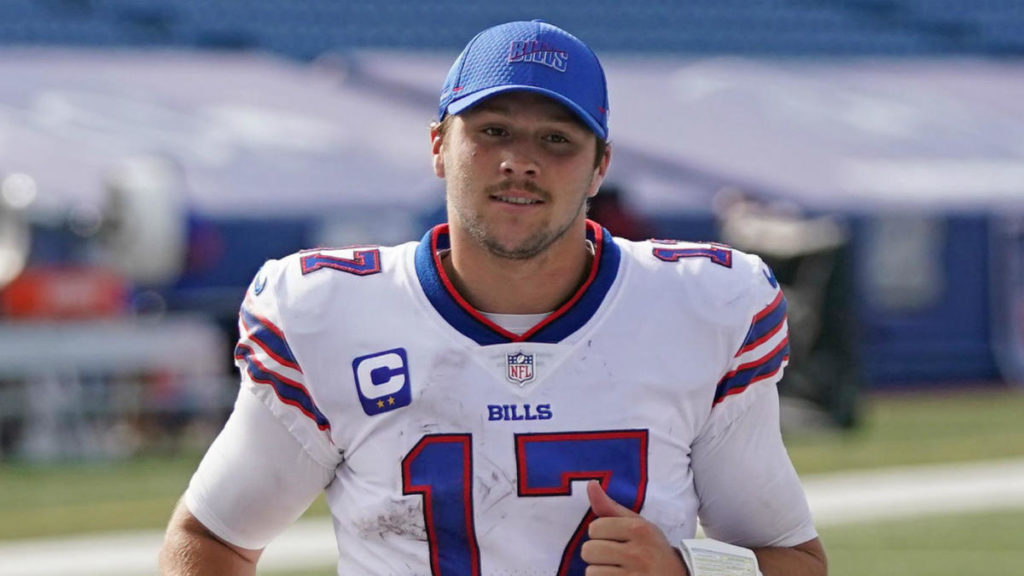 Most of all, it's about Josh Allen's and Tremaine Edmunds' improvement. Allen and Edmunds have physical talents that make them capable of being truly transcendent players in the NFL, the kind of players who define the position for their era. Allen showed in 2020 that he can be that kind of player. Still, Josh Allen needs to be better in 2021. Ironically for Allen, being better may mean doing less, at least in terms of stats. Better for Allen is running less. Better for Allen is reading defenses at another level, and making the best decisions – decisions that might pull his personal stats down a bit but push wins up a bit. Better is by being an even better leader.
Edmunds hasn't had his breakout season, and the clock is running. Having transcendent physical ability and determination isn't enough unless it translates into on-field excellence. This is a guy who, physically, could dominate play the way a Lawrence Taylor, a J.J. Watt, a Brian Urlacher, or a Luke Kuechly could. To be dominant, Edmunds must raise his game another level, or two or three levels, and he and the Bills are looking for that kind of improvement.
The upside on both sides of the ball is clear. The defensive line is poised to be a force, with Star Lotulelei returning, Oliver and Phillips improving, Hughes, Addison, Epenesa, Rousseau, and Basham all contributing, and with the potential for one or another role player to emerge from camp. Starting linebacking is fine for now, and could be outstanding if Edmunds takes that next step. Behind them is some young and unproven talent. And the defensive backfield is solid and has young talent like Dane Jackson, Jaquan Johnson, and Siran Neal continuing to grow into good depth.
Offensive improvement starts with the line, where the entire unit returns, having learned the lessons of 2020 and prepared to improve, particularly in the running game. It's hard to ignore the talent across the front line, or their commitment to the game. This is a group that WANTS to run the ball in 2021 and WANTS to protect Allen. Cody Ford will return, intending to begin to make the contribution he's capable of, and the three drafted rookies will come to camp intending to win starting jobs. The offensive line should take a big step forward this season, and if one of the rookies should prove to be good enough and win a starting job, so much the better.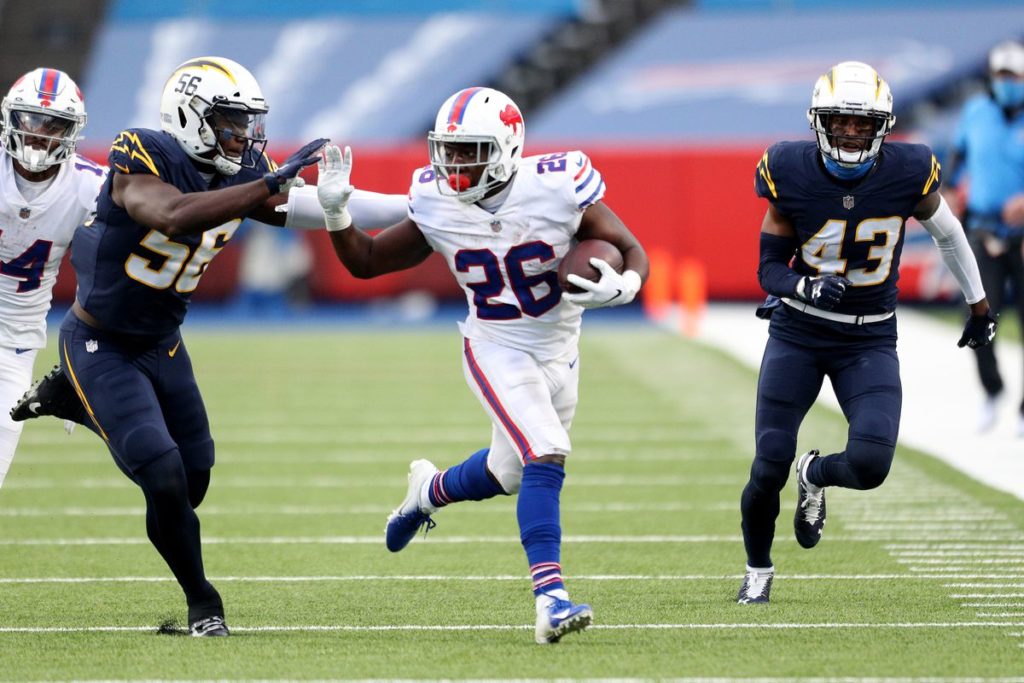 Singletary and Moss, of course, will be looking to redeem themselves, to show that the promise both have flashed can become a consistent on-field reality. Matt Breida, Beane's other great backup addition, has something to prove. With improved offensive line play, at least one of the three should emerge is a true feature backup. Two would be even better.
Diggs and Beasley can be counted on being Diggs and Beasley. Diggs will work to get better, and Beasley will be focused on football and not distracted by the COVID talk. It's hard to imagine Beasley being distracted in practice or the games. Sanders is a bit of a risk, but he's likely to be able flash some big play ability in a complementary role. Gabriel Davis should only get better. Isaiah McKenzie should continue to contribute, unless rookie Marquez Stevenson lights up training camp with unique skills that win him the role as return man and gadget player.
Tight end is the only positional question that doesn't have a good answer. Maybe Knox can become truly consistent, catching the ball, blocking, and avoiding mistakes. He has shown some big-play capability, but he hasn't shown that he is the answer. If somehow Knox can step up his play and become a consistent threat, his importance to the offense would exceed his actual stats.
Will each and every prayer for improvement be answered? No. It never works that way. Some players simply plateau, and there are injuries. Age takes it toll, sometimes unexpectedly. But the process builds a stronger and stronger team, year after year, by challenging everyone to take steps forward, individually and as a team.
If the process really works, the 2021 Bills could dominate the league, with the best QB leading the best offense and with a big, aggressive defense, that meshes youth and experience in a confusing, multi-faceted machine. What about Kansas City? Sure, they've got plenty of offense and a special defense, but the Bills have the potential to close the gaps, which aren't big, on both sides of the ball and surpass the Chiefs. The Bills could be that good.
Sean McDermott and Brandon Beane have said for years that their goal is to build a team that can compete consistently, year after year, for championships. Last season, sooner than many people expected, myself included, they competed. Lost, eventually, but competed. In 2021, the Bills should be better.
The process at work.
Editor's babble: Well that little ditty makes me want to run through a wall for these Buffalo Bills! We thank Mark Korber for his terrific contributions to our blog. You can't find Mark on Twitter, but you can find him posting on twobillsdrive.com's Stadium Wall message board.