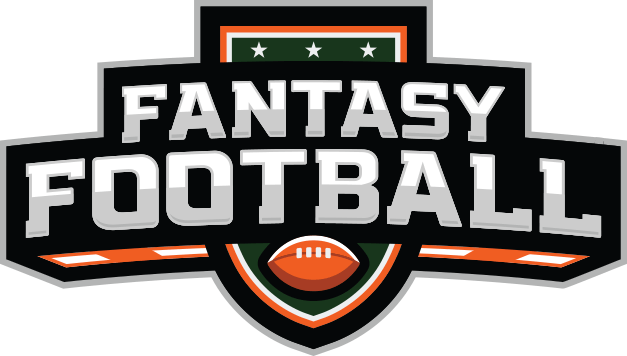 Knee high corn. Fireworks. Long lines for Ice Cream. The arrival of the Fantasy Football magazines to your favorite newsstand. All are signs that we have flipped the calendar from June to July. I have been playing fantasy football since 1987. Coincidentally, the magazine I pick up every year was first published in 1987. I won't give them a free plug, but their cover does mention that this version is their 35th Annual Issue.
I don't play for big stakes; we play mostly for beer money, camaraderie, and bragging rights. Generally I prefer to keep being a member of BillsMafia separate from fantasy football. Getting the W is all that matters when Buffalo plays; so if the backup TE gets the touchdown after someone else does the heavy lifting on a long drive, no mixed feelings for me.
I need no help being 100% captivated when the Bills play, especially when they are a Super Bowl contender. If I'm watching a Panthers/Falcons game, having Christian McCaffrey or Matt Ryan on my fantasy team makes it far more interesting. But given how good the Bills offense is under Josh Allen and Brian Daboll, drafting Bills whenever the value is right is a winning formula.
So what is the fantasy take on the 2021 Bills? Position by position: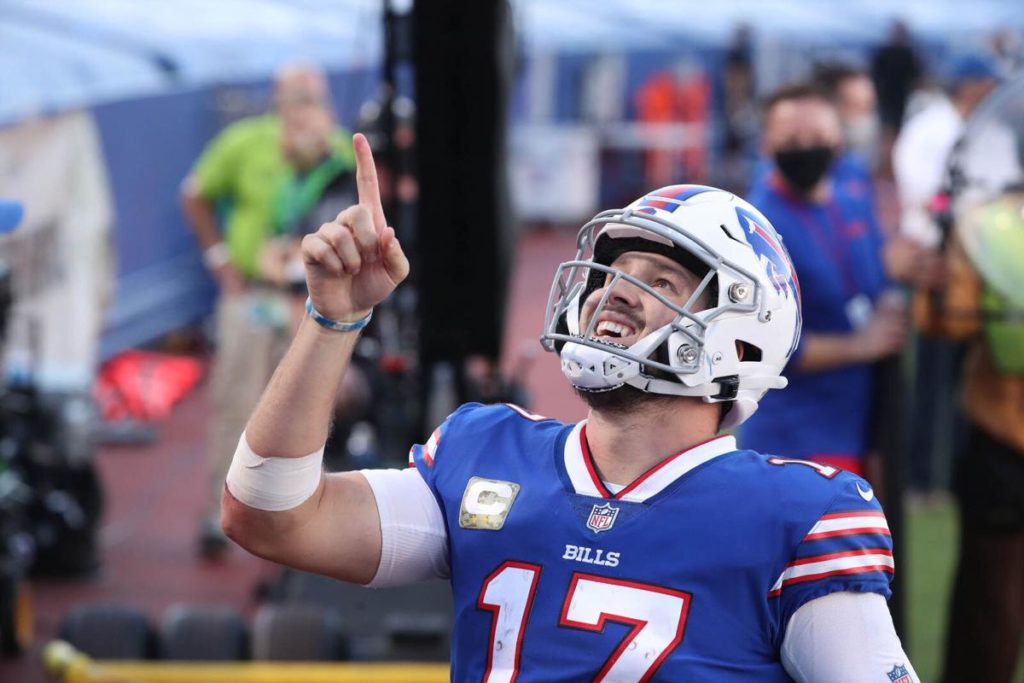 QB: Josh is ranked #2 behind Patrick Mahomes on every cheat sheet I've seen, in every possible scoring format. Allen was actually slightly better than Mahomes in fantasy points per start in 2020, and given where he was drafted last year, Josh was responsible for a whole lot of Fantasy Football Championships. The poll of 20 "experts" that my source publishes had one first-place vote for Josh, 14 second-place, four third-place, and one fourth-place. Kyler Murray and Lamar Jackson finished third and fourth in the poll. Josh Allen is no longer under the radar and will be the second QB taken in most drafts. The risk is very low. The risk is near zero is you handcuff the pick with Mitch Trubisky.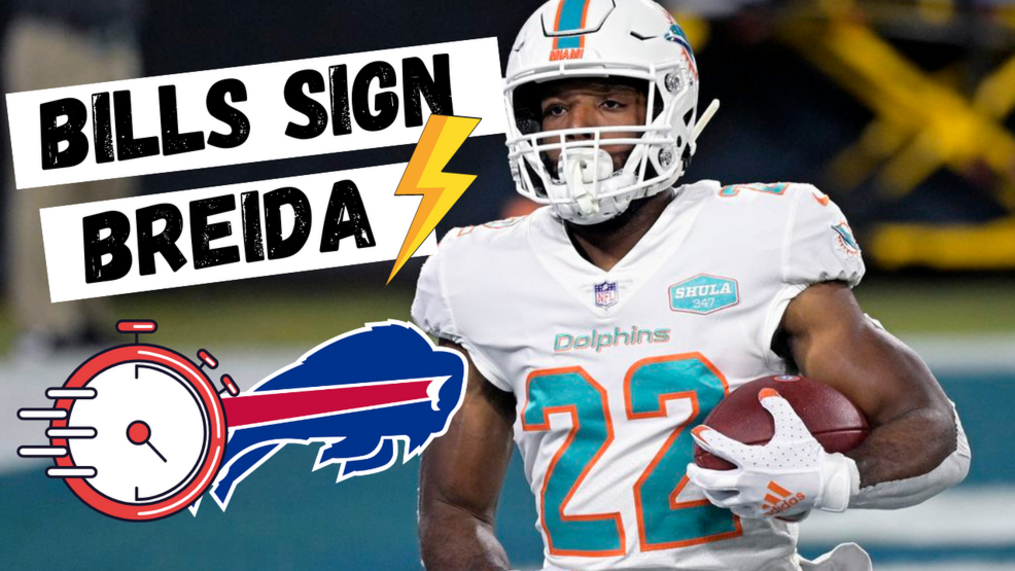 RB: None of the Bills running back committee are ranked in the top 25, and rightly so. There is no clear #1 back. The Bills are a pass first team. Josh Allen siphons rushing yards and TDs. Matt Breida muddies the situation even more. Get your 1st two running backs elsewhere. The consensus has Devin Singletary and Zack Moss ranked together in the low 30s of the RB pool.
Minimize your risk, but should one of theses guys assert himself as the #1 back, the payoff could be substantial. We have the preseason to figure out which is the better bet. For me it's too close to call right now, but what we don't know about Moss is slightly more appealing than what we do know about Singletary. It would also seem that Matt Breida might cut into Singletary's touches more than Moss' touches. In a deep league, Breida might be worth a late round flier.
WR: Stefon Diggs came in at WR #2 in the Fantasy Experts Poll, garnering four first-place votes. I would prefer to start my team with a RB, Mahomes or Allen; that puts Diggs in the 10-12 range overall regardless of position. I would have no reservation picking him there.
Cole Beasley is ranked in the mid 30s of WRs…my hunch is he gets less touches (especially if Zach Ertz lands in Buffalo), so I wouldn't reach. One of my favorite fantasy sleepers on any NFL roster is Gabe Davis, currently ranked somewhere in the 55-60 range. All those passing yards have to go somewhere. WRs generally make a leap between their rookie season and second season.
Stefon Diggs will draw plenty of double coverage. I wouldn't hesitate to make Davis my fantasy WR4, which would put him between 37-48. I have Beasley in that range as well. The last trio of draft worthy WRs this good in Orchard Park? How about Andre Reed, James Lofton, and Don Beebe?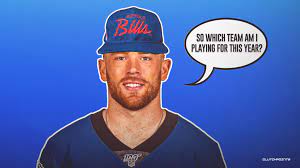 TE: If you are reading this blog, you probably know I have been lobbying for Zach Ertz for months. Only four of the 20 experts polled put him in the Top 25, but a 6th, 11th, 18th, and 19th was good for 24th overall. If he becomes a Buffalo Bill, top 10 stats would be a significant upgrade for the Bills.
I would be very happy if Ertz is in the Bills' and my fantasy team's starting lineups week one… I might even be tempted to buy an Ertz jersey. No disrespect to Dawson Knox, who will be highly underrated in most drafts if he is the starter. In that scenario, I view him as a high end TE2 with more upside than most. He is currently ranked in the 20s, but with no Ertz, 15th seems fair.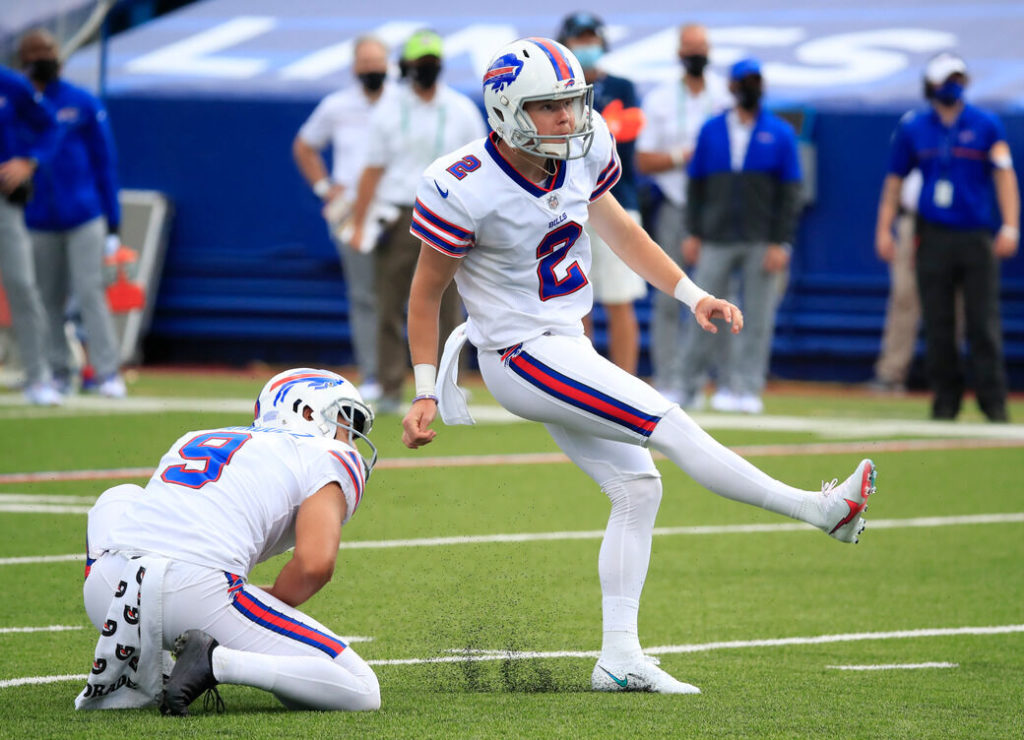 K: Tyler Bass is easily a top 5 fantasy kicker. Somewhere in the middle rounds, someone in your draft will take the first kicker, which has been Justin Tucker for quite awhile. I might be that guy in my draft this year, and it won't be Justin Tucker. Between the Bills offense, a favorable schedule, and the strongest leg in the NFL, the pick is Bass-o-Matic.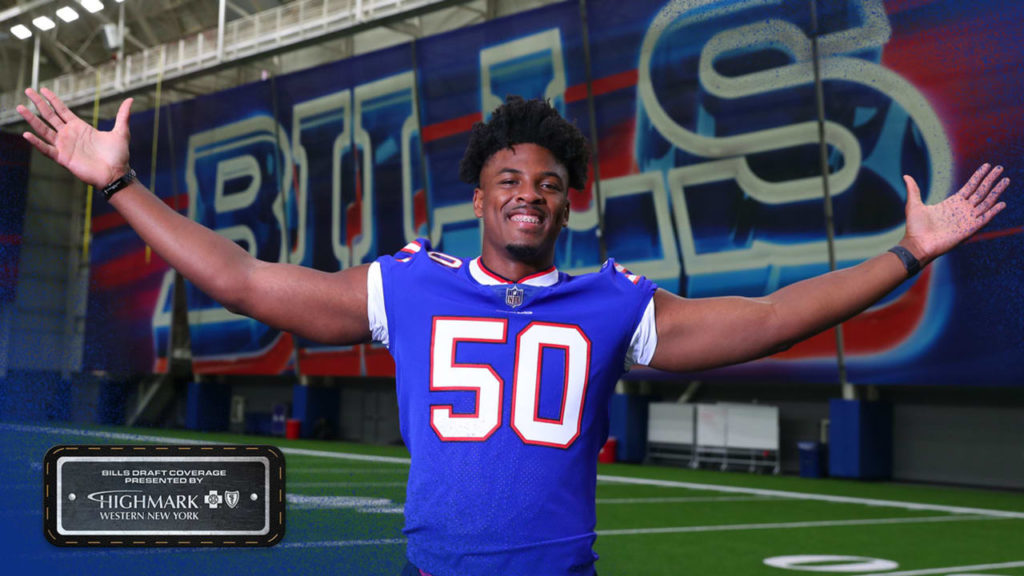 D/ST: There are better options depending on your scoring system, but I was surprised to see the Expert's Poll rank Buffalo 7th overall. They should be in a starting lineup almost every week.
Best of luck to you this Fantasy Football Season. Can't wait for my league's in person draft!
Editors babble: Thanks going out to Joe Reagan for his terrific contributions to our blog.