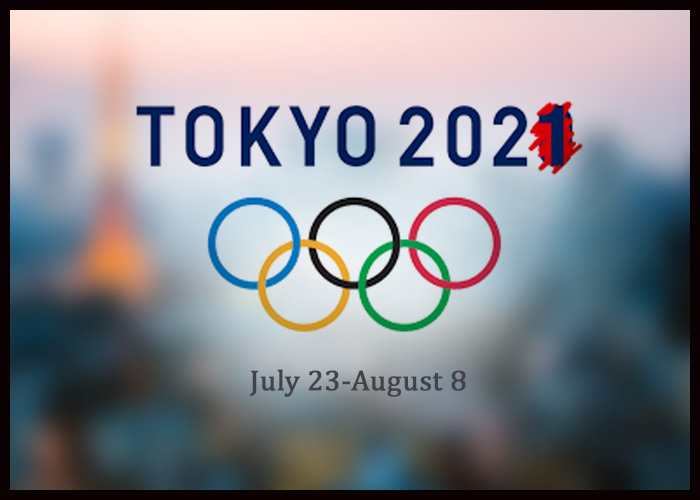 The 2020 Summer Olympics in Tokyo was originally scheduled to transpire last summer, but was postponed to July 23rd -August 8th of this summer, due to the COVID-19 pandemic. Since this is the most boring time of the NFL year for fans and there isn't much substance to write about, I decided to mix it up a bit in the spirit of this year's Summer Olympics and matched some Buffalo Bills' players, a coach, and an executive with events that they would hypothetically compete in, given all their athletic and cognitive abilities. This exercise is by no means anything scientific, but on the contrary, rather amusing!
Here it goes:
Track & Field Events
4×100 Relay – Matt Breida (4.38 forty yard dash), Isaiah McKenzie (4.42 forty yard dash), Marquez Stevenson (4.45 forty yard dash), and Rashard Wildgoose (4.41 forty yard dash).
100 Meter Dash – Matt Breida.
400 Meter Hurdles – Josh Allen (Need I remind you of when Josh hurdled Anthony Barr of Minnesota during his rookie year?).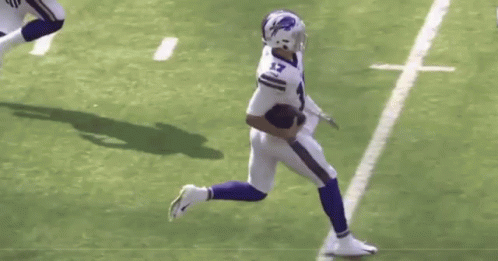 Shot Put – Daryl Williams & Justin Zimmer (Because I think so!).
Discus – AJ Epenesa (AJ won the Illinois state titles in discus throw his junior and senior years, AND was also an All-American in Track & Field).
High Jump – Cole Beasley (Don't chuckle, Cole can STILL dunk a basketball!).
Long Jump – Gregory 'Groot' Rousseau (Seriously, have you seen his stride when he walks?).
Javelin – Josh Allen (It's reported that Josh can throw a football 80 yards so imagine how far he could throw the javelin!).
Pole Vault – Cole Beasley (How could you consider anyone else other than this fearless dude?).
Other Events
Wrestling – Greco Roman (Upper Body Only) – Jon Feliciano, Cody Ford, Vernon Butler & Star Lotulelei (All are heavyweights with the perfect demeanor and brute strength!).
Wrestling – Freestyle – Sean McDermott & Harrison Phillips (McDermott was 64-0 during his last two years of high school & was a National Prep Champion. Phillips finished his senior season 31-0 and was the 2013 Junior Heavyweight Champion!).
Boxing – Jerry Hughes, Jon Feliciano and Carlos 'Boogie' Basham (Hughes has the finesse, Feliciano has the brawl and Basham has the last name!)
Equestrian – Ed Oliver (Oliver is an accomplished rider and "Horse Whisperer" so the Dressage competition would be most suiting for him!).
Table Tennis – Brandon Beane (Please see "Forrest Gump" movie and you'll understand why I think he is the Ping Pong wizard!).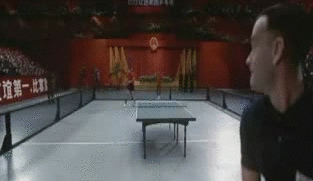 *Synchronized Swimming – Stefon Diggs, Gabriel Davis, Duke Williams, Jordan Poyer, Micah Hyde, Isaiah McKenzie, Tre'Davious White & Isaiah Hodgins (ever see these guys dance during practice? I have.). This is a Gold Medal Team, even if they don't have this event!).
Beach Volleyball – Tommy Doyle, Spencer Brown, Gregory Rousseau & Tremaine Edmunds (6'9″, 6'8″, 6'6″ & 6'5″ and all with incredible wingspans to boot!).
Fencing – Davis Webb (The rocket scientist has precision skills and incredible hand/eye coordination!).
Skateboarding – Tyler Bass & Matt Haack (Why not? They're both great with their legs and feet! Smooth operators!).
Surfing – Matt Barkley (I know that Barkley is no longer with us, but he received a "Grandfather Pass" because he's from California and grew up on the beach and this was supposed to be the 2020 Summer Olympics, so technically he was still with us!)
Feel free to comment on which player/coach/staff you think would be a good choice for specific events, and let the BuffalOlympics begin!
Editor's babble: I really want to see the Beach Volleyball group in action. Thanks to Nick DiSalvo for his humorous contributions to our blog.