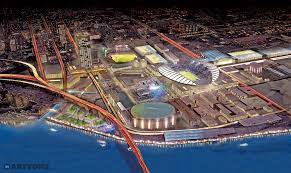 The Bills Mafia is everywhere.  It's also in one particular place.  They play football there, as a hint.  But you may have to learn a new address after about half a century of knowing where One Bills Drive is.
The prospect of a new stadium is the most thrilling news since learning the titular scoundrel in Kevin Can F*** Himself is an oafish Patriots fan. Moving cathedrals is a discussion that's been ongoing for longer than the one about how many bridges should connect Buffalo and Fort Erie. Please shorten the span between notion and completion.
Buffalo is not aligning with the Devil, who's different in that he's less upfront about his pricing. Hiring Jerry Jones for construction advice feels like Kirk asking for Khan's help. I hope Terry Pegula doesn't end up screaming with rage.
City slickers must envision what kind of barn they'd prefer.  Being shielded from the elements is usually considered wise unless you're trying to make the Dolphins weep.  If you treat cold as a challenge to gleefully endure, said elements are part of the fun.  Besides, it only snows for part of the year, despite what you may have heard during a Johnny Carson monologue four decades ago.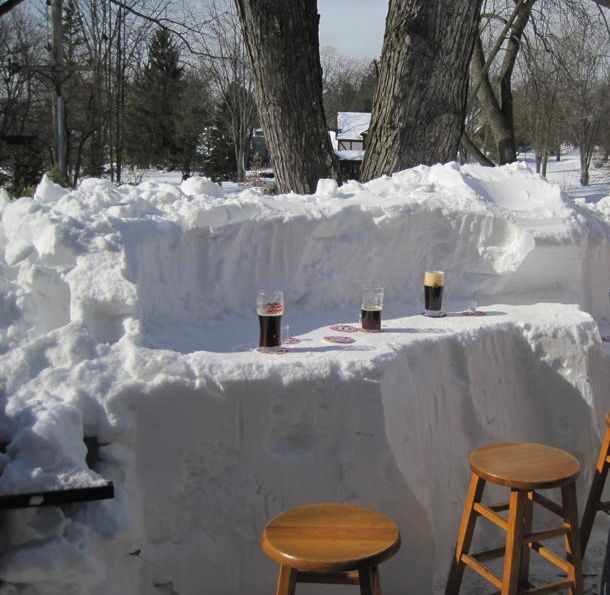 A team representing a city known for laughing at blizzards must decide if it wants to hide from what gives it character. It's tough to picture the Bills playing home indoor football without the nets. The best part of a dome might come between contests, as it could allow for hosting conventions. Of course, the stadium people are free to stick an adjacent space for partiers with wares to peddle. Anything that'll motivate the Rolling Stones to return is the plan to choose.
If you played here, you'd be at the game by now. Putting the Buffalo back in the Bills makes sense for more than accurate naming. By contrast, staying in the suburbs would require adherence to the curious '70s projects notion of following residents out of cities, which further hastened the decline of downtowns while leaving stadiums next to houses.
It's trendy to move back within city limits, but that shouldn't stop them.  Hipsters would already be seeking urban neighborhoods with the best Korean tacos.  The Bills could have their own loft.  They don't even have to live in an erstwhile sewing machine factory.
The home of the AFC East champions has been hidden like Xanadu for almost half a century. A city-centered facility alternately would allow more people to come across the stadium during the normal course of travels, especially since a new coliseum would itself provide a reason to stay in the city. Bussing or walking is a home fan advantage. Those who prefer central locations hope to remember a street name instead of a Thruway exit.
A place to play might lose atmosphere outside if there are fewer places to park. Metropolitan NFL action means more tailgating in a tavern, which technically isn't tailgating at all. On the other hand, I have evidence which suggests bars can be fun. Moving closer to the geographic and romantic center of the county means a chance for more indoor festivities.
Building HarborCenter should only be the start. Moving their football club to be the Sabres' neighbors would truly show the Pegulas' commitment to One Buffalo. Continuity is overrated if it means maintaining a situation that's less than ideal. Passing on the chance to return to the city would be like getting to draft Russell Wilson again and once more taking T.J. Graham. Don't repeat Buddy Nix-style planning mistakes.
Wish good luck to some of Earth's richest people as they fund a venue that will enable even more profits for their private company.  Resist sob stories about billionaires who can't afford business expenses.  The 520th-richest person there is can make a sandwich for lunch a couple times per week and use the savings to buy a new athletics space.  The whole family can check under the couch cushions for nickels.  Empty hard seltzer cans count.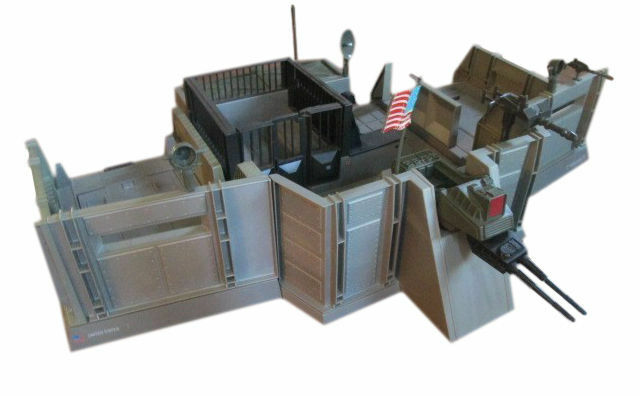 If you can afford a roster of G.I. Joe guys, you can spring for the Command Center. Nobody wealthy enough to own a team should try billing the state, which costs everyone else directly or indirectly through drained revenue.  A place for play features economic benefits so great that certain politicians claim nobody will invest voluntarily.   Alleged additions are subtracted from somewhere else.  At least the owners don't seem like they'll  go the Ralph Wilson route and exploit fandom by threatening to establish the Albuquerque Bills if demands are not met.
Those soliciting coerced investments claim their projects benefit society, which is a traditional excuse to spend money taken from others. The value created is precisely why those with a direct stake should finance similarly.
The positive outcome only arises organically from concerned parties pursuing their own dreams. As with not abandoning one's zone to blitz, maintaining faith is crucial. If construction is bound to make money, it should be easy to attract backers. A properly-utilized stadium results naturally from its owners striving to profit.
Attendees would foot the bill. That just seems too fair. A trade of cash for experience is the business model. The deal finances the very space where all those valuable sports moments are created. Unlike getting Jerry Hughes for Kelvin Sheppard, both sides end up happy.
The Pegulas might have to miss a matinee while they're at the bank. They can go to M&T and ask to borrow enough to afford stands to build around a field. They're totally good for it. After all, the couple owns collateral. The very squad that'd set up shop in the new space is worth at least as much as a Jet Ski. Even their hockey concern has value that might surprise those familiar with its record.
The applicants just need to play it as smart as they did when they hired Brandon Beane.  Get a good rate by dressing down like Johnny and Moira dressing down to get a deal on a used car.  If you own a team, a place for it to compete is the next logical purchase.
Editor's babble: I'm with Anthony on wishing for a downtown stadium. Which means it definitely won't happen. Thanks, as always, go to Anthony for his unique contributions to our blog. You can find Anthony on Twitter @AnthonyBialy.