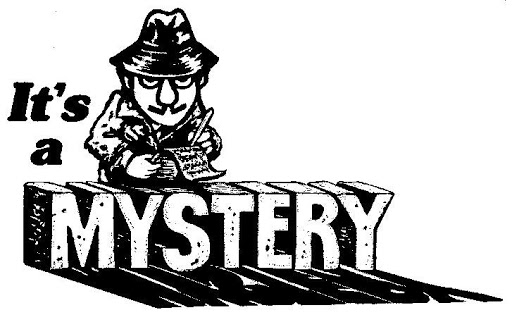 Whether it be a good read at the beach, or binge watching your favorite streaming platform, who doesn't love a good mystery? I just finished "Mare of Easttown" on HBO, which I highly recommend. Robyn's last post on mystery man Star Lotulelei presents two puzzlers: How will the year off affect Star's performance? How will Star's return affect the players around him? The Zach Ertz mystery linger into its third month. For a team with the most continuity in the AFC and deservedly lofty expectations, some other interesting Bills 2021 mysteries remain to be solved. Let's look at three of them.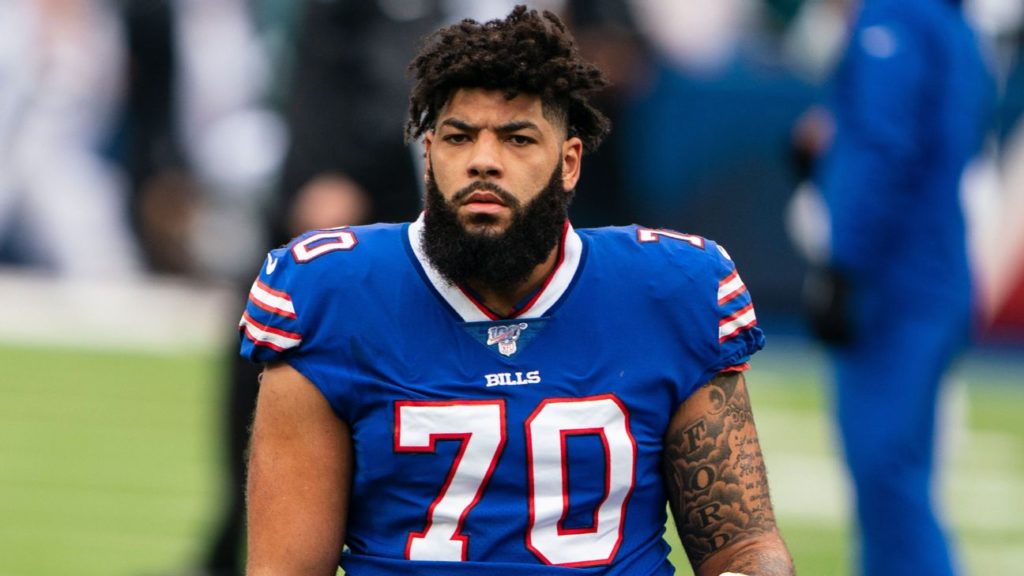 The Ford Focus
In the 2019 NFL Draft, Brandon Beane traded up two spots in the 2nd round to draft Cody Ford out of Oklahoma. BillsMafia debated whether he was better suited as a guard or the answer to Buffalo's long standing need at RT. The need was greater at RT, so that's where he played.
How should we rate his rookie season, when he started 15/16 games at RT after bouncing between the two positions all summer? Some credit is deserved for playing time, but the numbers suggest average or slightly below. Darryl Williams proved to be an upgrade. So Ford moved inside, where many of us felt he belonged from the start.
His development at Guard was delayed a bit from spending a year mostly at RT. And then he got hurt. Two years in, the numbers say borderline starter, with some acceptable reasons why he hasn't met expectations. But in year three, as Yoda put it, "Do or do not. There is no try." It's time to become a Championship caliber RG.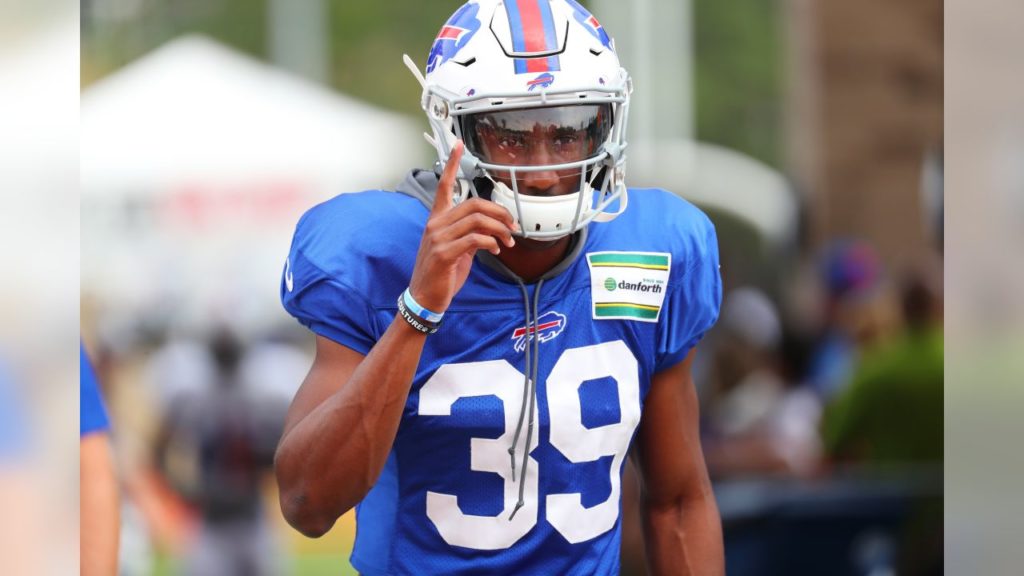 The Corner Conundrum
A lot of us were surprised when the Bills went through Day One AND Day Two of the 2021 Draft without selecting a CB. But to Brandon Beane's credit, he stuck to his board, and now Buffalo is blessed with enviable depth in the trenches. Let me remind the half empty crowd that the Bills enter the 2021 season with an All Pro CB, a top shelf safety tandem, a solid nickel back, and one of the best coverage LBs in the NFL in Matt Milano.
The pass rush should be better, and might even be WAY better. But the CB2 draws a lot of scrutiny when most opponents offensive plans avoid our CB1. So who will start opposite Tre White?
Will it be?
a) UDFA Levi Wallace has started 35 games for Sean McDermott. The Bills could do much, much worse. He fits the description "high floor, low ceiling" thus far in his NFL Career. His price is cap friendly. Whether or not he wins the battle for that spot, we are fortunate he returned.
b) 2020 seventh round draft pick Dane Jackson looked impressive in limited opportunities last season. He is marginally bigger and faster than Levi. Both Wallace and Jackson, along with Taron Johnson, Siran Neal and Jaquan Johnson, are evidence that Beane has a sharp eye for DBs who fall through the cracks to day three and beyond in the draft. A much more normal training camp and preseason will help all of last year's rookie class.
c) None of the above. Bringing in a vet is still an option, and something the Bills have done since this regime took over. Personally, I am rooting against that option. It hasn't worked out very well, hence 35 starts for Levi Wallace. I doubt the timetable would include 2021. Sixth round pick Rashad Wildgoose as well as UDFAs Olaijah Griffin and Nick McCloud are as viable long shots, as Wallace and Jackson were coming into the NFL. Yes, my eye goes straight to CB when looking at the earliest 2022 draft projections, but wouldn't it be nice if the need faded away by midseason?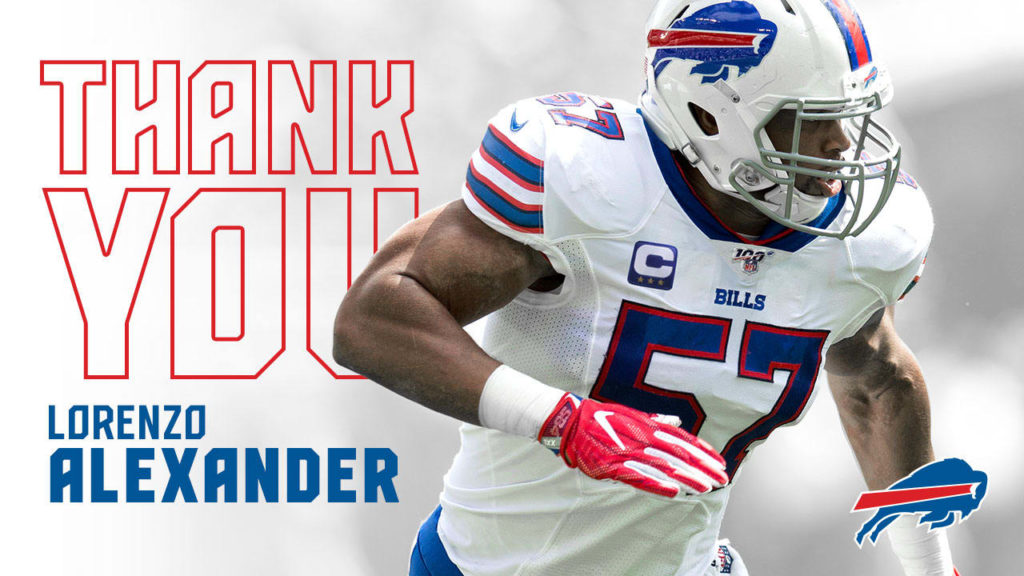 The Case of the Missing Lorax
To whatever extent the Bills defense did not meet expectations in 2020 (after week 6 they played much better, and were one 'Hail Murray' away from a ten game winning streak), the retirement of Lorenzo Alexander was a major factor in why the defense struggled early. What a special player!
Replacing Alexander was a major challenge for Brandon Beane. It took awhile for Leslie Frazier to find the right way to utilize AJ Klein, but once he did Klein became a highly productive asset. Matt Milano missed a lot of time and Tremaine Edmunds was dinged up much of the season. That put a lot of stress on an already thin LB corps.
In their defensive scheme, the Bills third LB is not a full time player. But that doesn't mean he can't be a difference maker. The prospect that really intrigues me is a combination of AJ Klein and free agent signee Tyrell Adams to fill the hole Lorenzo Alexander left.
In a lot of ways, Adams reminds me of a cross between London Fletcher and Lorenzo Alexander. He finally got his chance in Houston last year and made the most of it. Despite only starting 12 games, he tied for 10th in Tackles in the entire NFL, just ahead of Jordan Poyer and Tremaine Edmunds.
If you love the phrase "Humble and Hungry", Tyrell Adams is the epitome of that phrase. Fletcher played five seasons in Buffalo and Alexander four; I'm hoping for similar longevity from Adams. Despite not drafting a LB in the past two drafts, I feel much better about this position group than I did going into 2020.
BillsMafia has become a 24/7/365 entity, and we enjoy that. But take some time out this month to enjoy a good mystery!
Editor's babble: Love the comparison of Tyrell Adams as a cross between London Fletcher and Lorenzo Alexander. So true! Thanks, as always, to Joe Reagan for his terrific contributions to our blog.