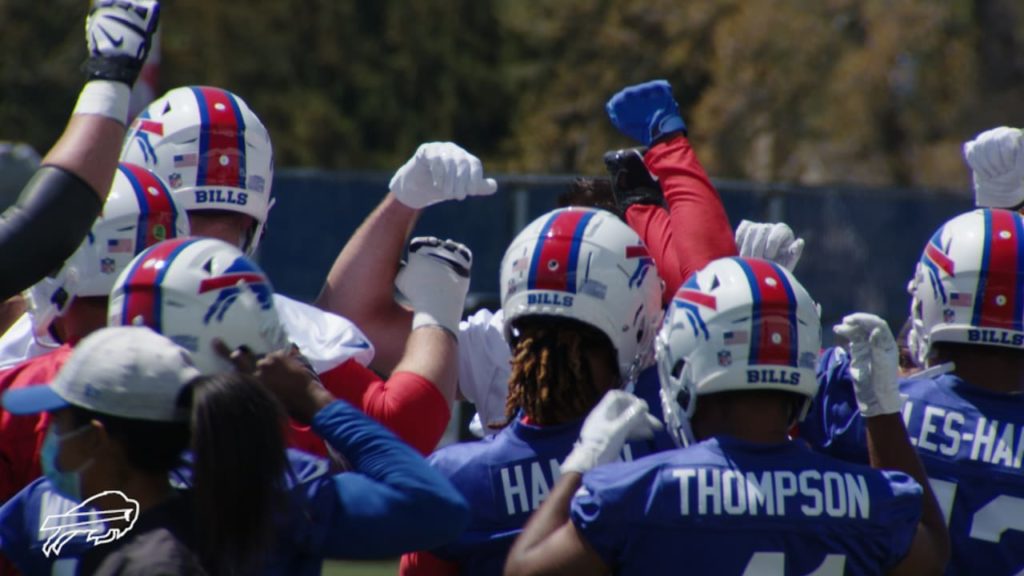 Not wanting to is the most important reason to do something. That seems tiresome. Isn't leisure better? People would rather engage in fun than pay rent or fix plumbing. But life is mean about the percentage of time required for necessary tasks. Sometimes, things get so bad that nobody feels like playing football.
The Buffalo Bills won a character test of a season. They're tired of proving strength like everyone else. But mean old life doesn't provide an option to decline.
Would you please accept this dreadful burden?  Those tasked with fixing the impossible certainly didn't ask for it.  But permission is irrelevant. Adults fix what someone else broke.  Those challenged may as well develop strength in response to being forced to carry a stupid burden, especially since it's only way to get through.  This team is constructed to endure petty challenges from both division members and a world that won't stop inflicting struggling.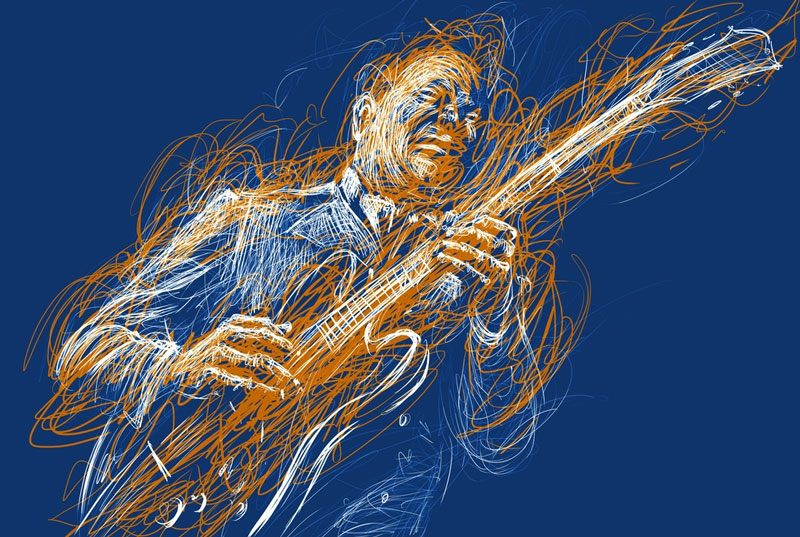 At least life sucks universally. Blues music offers comfort in knowing everyone is suffering similar restrictions. Seeing who frowned about it is telling in a way they never grasp. Those who know complaining doesn't create wins kept quiet while doing their job. The results are loud enough to drown out kvetching. The Patriots whisper about cruel conditions as an excuse.
It would have been easy to pout given the trying circumstances, and some teams did just that. But trying to complete virtually superhuman physical tasks while the world reels hasn't been used as an excuse in Buffalo. Fans who've been around long enough to suffer certainly have players in mind from the playoff exile who would've used restrictions as an excuse to not play meaningful December games, much less January ones.
A personal toll makes Buffalo's promising present status even more heartwarming.  Those who've spent a single season as a Bill still haven't settled into life in their adopted hometown.  It's not an excuse to point out everyone on the roster had to relocate for work, as Brandon Beane refuses to recognize my linebacking potential.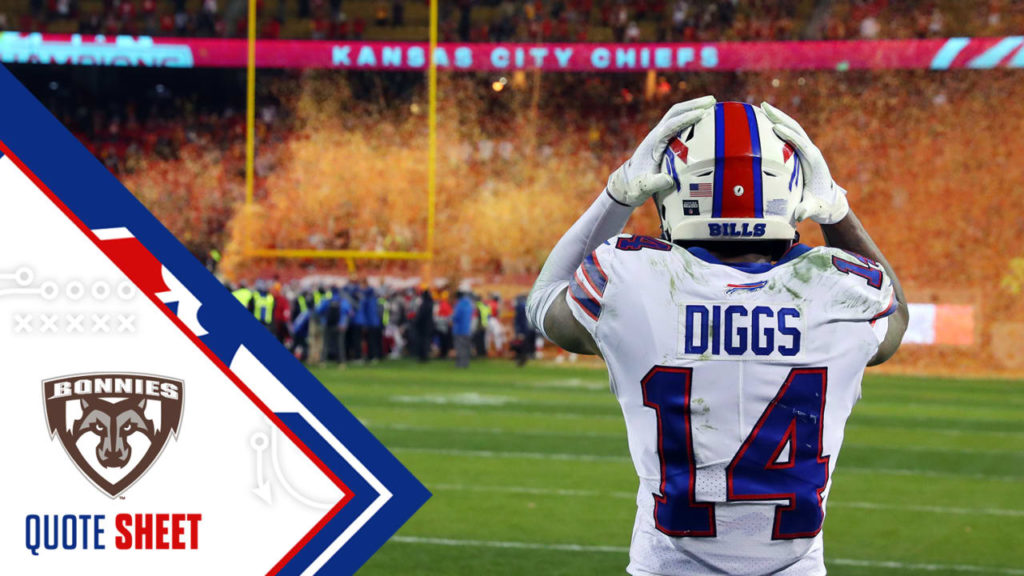 The Mafia remains a vague legend to Stefon Diggs. We've tried to make him along with other 2020 additions feel as welcome as possible. Experiencing life in Buffalo and as a Bill is just now becoming truly possible. It's tough trying to find supermarkets within a mile while gaining close to a mile in reception distance. Imagine how much fun both parties will have after the universe's best receiver truly immersed himself.
This will hopefully be the year Western New Yorkers get a chance to see just what kind of people present Bills are. This team's fans promise to help you move a couch and actually show up Saturday morning. It's customary to provide beer and pizza even if it wasn't offered as enticement.
Last year would've provided a perfect chance for collecting a paycheck instead of working for it. Slacking based on previous glory is already quite lucrative, at least for a little while. But the personal pyramid scheme can't continue indefinitely. The seeming joy of getting promised pay now regardless of productivity in the future only lasts until free agency. Isaiah Wilson already wishes he had worked for a second deal. Shysters can only get away with fraud for so long.
Dedication to success isn't only a sign of personal strength but a wise calculation for players who want to keep playing for money.  The second and maybe third contracts are a sign of talent maximized by desire.  The Bills have stocked the roster with free agents they've retained.  Wanting players back is a sure indicator that acquiring them in the first place was wise.  Thank yourself in 2018 for possessing such foresight.  Beane is from the future!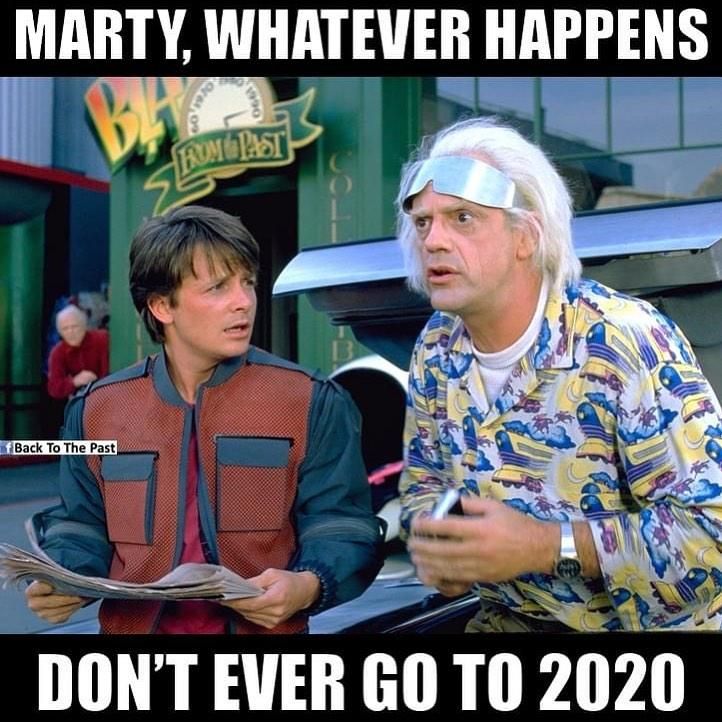 We're getting back to life being dumb in an ordinary way. Memories of coping remain. Fans will always recall which players dealt with strife in a mature manner. One team that's particularly looking forward to this season made their character evident in play. This a roster prepared to thrive even when the world is not. Someone's going to win each time out, and it may as well not be someone else from the AFC East..
The Bills remain proud they thrived under horrid conditions that even those craving challenges would've never desired. It's not to hope things go badly just to see if one is capable of enduring them. But lousy things are bound to happen. I'm sorry for this bummer of a breaking update from Earth. We don't know what the crises will entail. We only know they will happen. Hoping tough moments will go away unaddressed has not yet worked out for the Jets.
Will you rail against circumstances or grin like a sicko at the prospect of overcoming them?  Sean McDermott seems like he'd add adversity to his calendar.  The chance for everyone to show what kind of people they are will continue until the universe collapses on itself.  Look forward to whatever hideous calamity reality delivers today.  Your foes dread it.  Everyone has to deal with junk dropped on them.  The successful flip off agony, football or otherwise.
Editor's babble: Let's hope the worst of the COVID calamity is behind us. Many thanks to Anthony Bialy for his ability to convey the message and his many contributions to our blog. You can find Anthony on Twitter @AnthonyBialy.