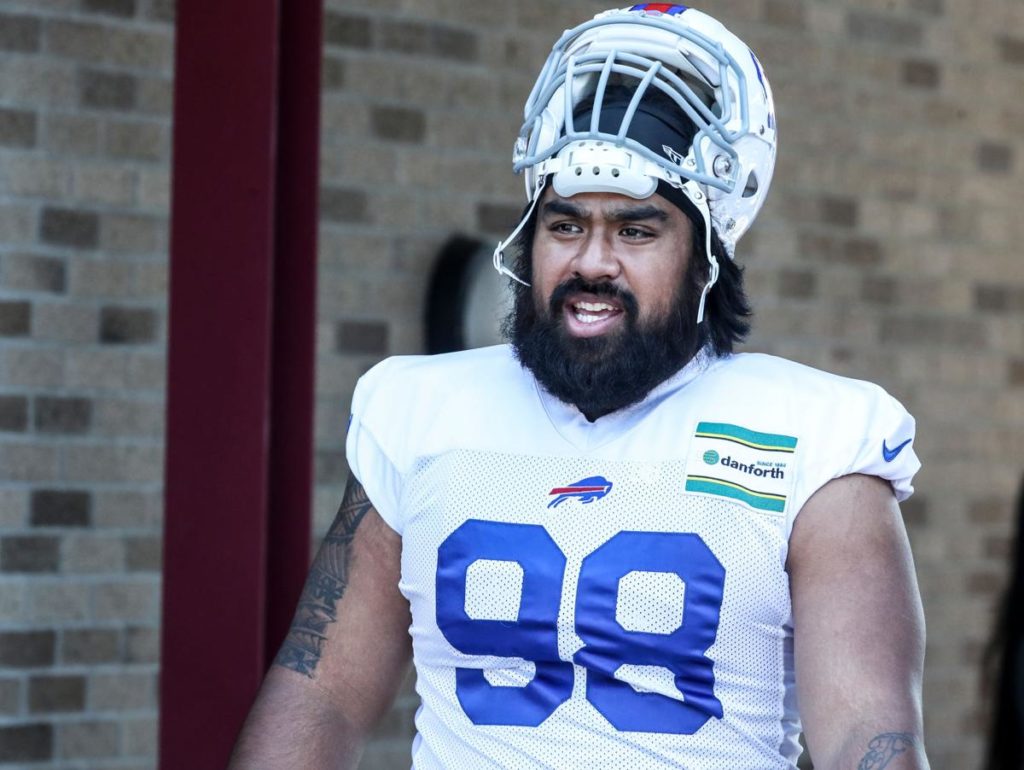 Twinkle, twinkle humongous Star
how I wonder where you are
up in front our DL1T shines
eating centers all the time.
By now most of you who have read my meandering mess on this blog are aware of my obsession with NFL offensive and defensive linemen. I make no apologies. I have a predilection for the larger gentlemen up front, the ones who do a lot of dirty work in the trenches. They are the guys I admire most on any NFL team.
If you enjoy looking at video clips of NFL plays and learn from them, try replaying one play but focus on one player along either OL or DL and watch how they do their job. These men are amazing human beings from a size and agility perspective. It's also a great way to learn about how line play affects productivity on the field. It all starts (and stops) up front.
So… you can imagine how I celebrated the news that our 'star'… Star Lotulelei… was planning to return to the NFL and bring his bodacious body back to Buffalo, presumably so he can continue sucking up guards and centers like a 'Hoover' vacuum cleaner. Of course this news brought tears of joy and a big whoop from Wyoming.
I even considered making up an apology form for the Star-bashers who (at the time) lamented signing the 6'2″, 315 immovable object from the Carolina Panthers in 2017 because he either wasn't flashy enough, or he was overpaid. Pffffft. One year without Star on the Bills' defense confirmed what many of us knew all along. Lotulelei is a very effective player in Sean McDermott's defense and his absence affected more than just what went on at his position last season.
As I've stated in the past, the greatest beneficiaries of Star's return this season might be Tremaine Edmunds and Ed Oliver. Oliver isn't built for the DL1T position and thrives when a big monster stands next to him taking two players out of the equation.
By nature, most offensive and defensive lineman are not 'glory hounds'. They seem more than happy to quietly go about their business and stay out of the limelight. This is especially true for a guy like Lotulelei, who is originally from Tonga. Polynesian culture embraces a more stoic and laid back approach to life, one that many of us would likely benefit from if we adopted it for ourselves.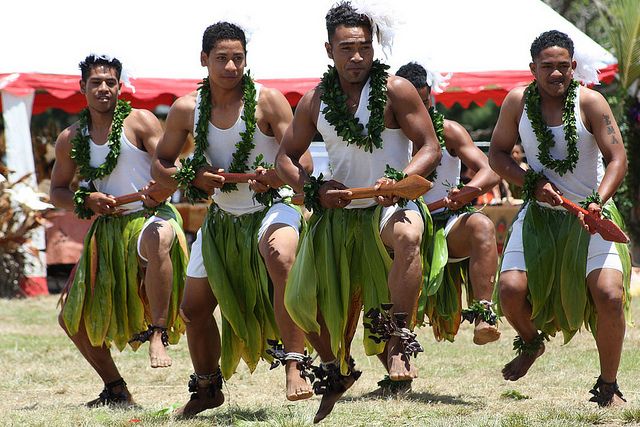 How many interviews of Star Lotulelei have you watched since he came to play for the Buffalo Bills? Probably not many because he's a man of few words and fewer interviews. The intense media conferences in the NFL aren't necessarily compatible with a person coming from a place where invasive personal questions are not the norm and can be frankly disturbing.
Star was drafted in the first round of the 2013 NFL Draft by the Carolina Panthers after playing his college ball at Utah. Lotulelei's history with Brandon Beane and Sean McDermott explains why he was sought after and well compensated by 'The Process Man' and the 'Big Baller' when they arrived in Buffalo. They know exactly what he can do to increase productivity along the defensive line.
We saw what happened to the Bills' defensive line last season without Star. He's the type of player many fans don't miss until he's gone, in part because of his quiet personality. Lotulelei opted out the entire season last year because of the COVID-19 pandemic. He was sorely missed.
Many of us who have this unusual fascination with NFL offense and defensive linemen were perplexed when the Bills failed to draft a DL1T this year. I was frankly in full panic mode when they failed to do so. Getting the right space-eating monster in this defensive scheme is critical for its success.
Thankfully, one of Lotulelei's associates brought us the wonderful news I was hoping for… that Star was coming back into the fold and returning for his fourth season in five years with the Buffalo Bills.
This little ten second snippet from heaven instantly improved the likelihood the Bills' defensive line will rocket back into shutdown mode against the run, something they struggled with last season. It also gives Harrison Phillips the chance to ease back into his role after ACL surgery a year and a half ago. .
Phillips looks like he's been a workout maniac and that can only bode well for the Bills. If Harrison can play at a high level this season, it can only help the team to keep Star Lotulelei fresh at age 32 after laying off for a year. Having Star back in the lineup makes this defensive line stacked from top to bottom.
What's also exciting about having Lotulelei back is the additional depth at the defensive end positions with the additions of Greg Rousseau and Boogie Basham. They could become a truly elite group this season. If they are blessed again with relatively good health, the Bills' defensive line is going to wreak havoc and make life miserable for a lot of NFL offenses this season.
What this Bills team is capable of is yet to be determined, but as we head into the heat of the summer before training camp, at least we can rest assured the middle of the Bills' defensive line just got a whole lot better.
Welcome back, Star.
Editor's babble: The 'stars' are lining up for us, BillsMafia. I'm going to savor each day as we lead up to what may become a season to remember. Have to stop burning sage grass because it's a fire hazard right now, so we'll just have to go another route. Find me on Twitter @RobynMundyWYO.