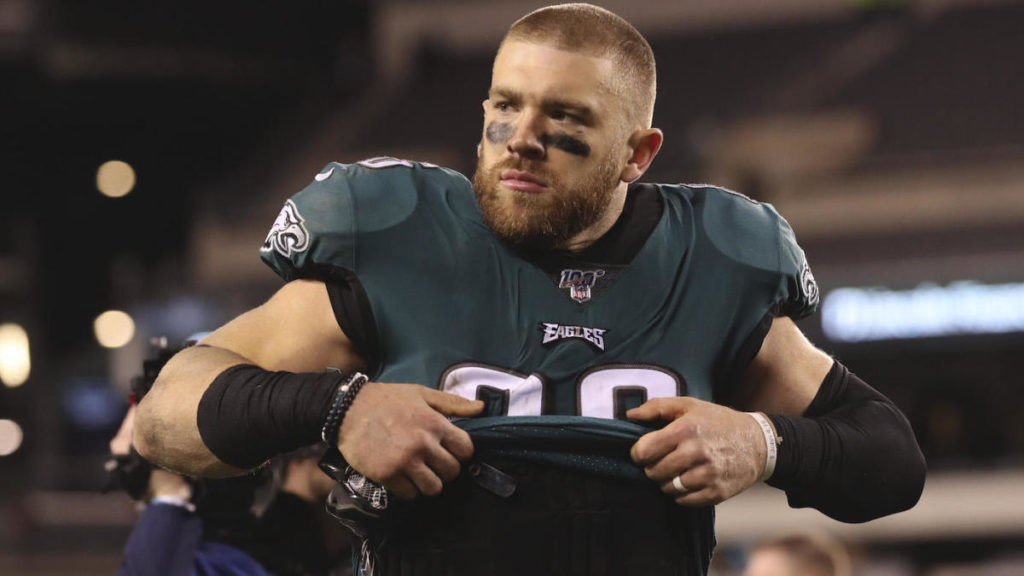 Pro Football Focus recently published an article ranking the top 32 TEs entering the 2021 NFL Season. Several teams had two players on that list, and Tampa Bay snuck three onto the list. Sad to say, neither Dawson Knox nor Jacob Hollister were on it. If that tandem enters the season as 1-2 on Buffalo's TE chart, I'm pretty sure at least one of them will make the top 20; but the Tracy Morgan Mortgage Commercials have successfully convinced me to look beyond "pretty sure".
Dawson Knox has made some incredible plays thus far in his two seasons, but he has not shown consistency. Jacob Hollister flashed a little in Seattle and is reunited with his Wyoming Cowboy teammate Josh Allen. But neither has cracked 400 yards or scored more than 3 TDs in a season.
A mildly optimistic projection of a combined 700 yards and 6 TDs would be a big upgrade on the Bills 2020 production at that position. TE is generally a position that takes awhile for players to develop, so Knox is a breakout candidate in his third season. And some will argue that with all the other weapons in Brian Daboll's arsenal, Buffalo can do without a stud TE. But it sure wouldn't hurt in the quest for the Vince Lombardi Trophy.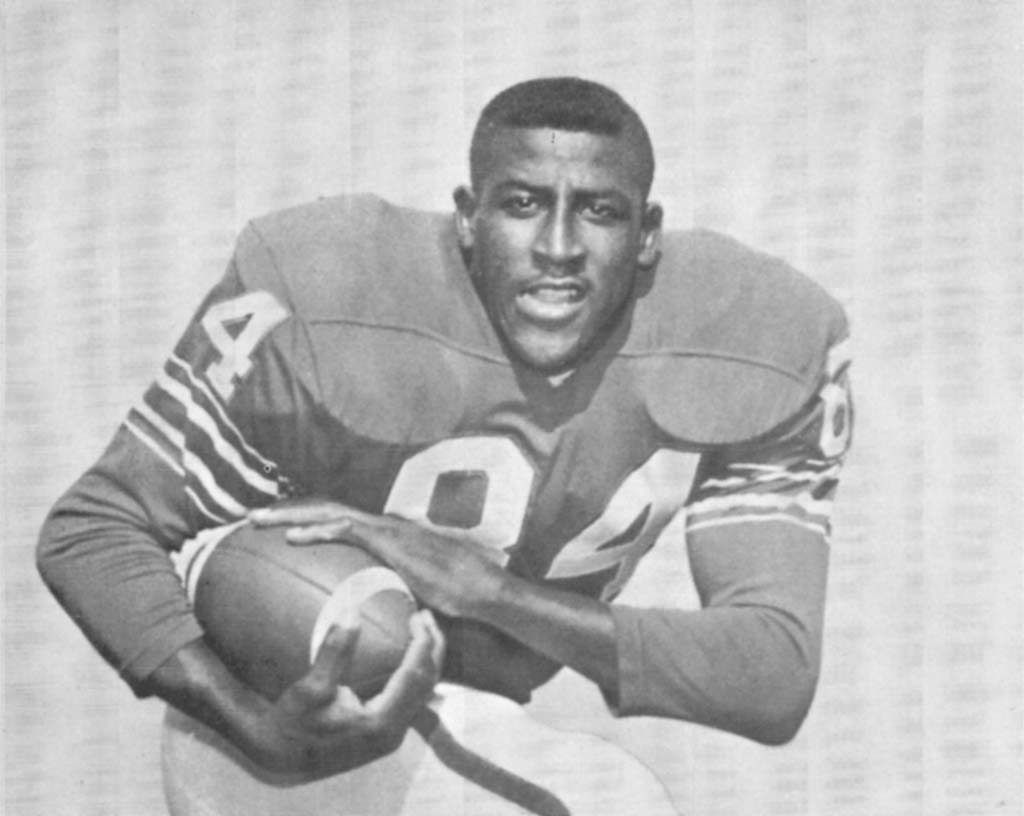 Historically, TE ranks right at the bottom of all the Buffalo Bills position groups. Ernie Warlick, Pete Metzelaars and Jay Riemersma probably top the 'All-Tme' list. Good, but nowhere near great players. Paul Costa is the single season yardage leader with 726 in 1967. Metzelaars, Riemersma,and Scott Chandler are tied with 6 TD in a season. Paul Seymour was really an extra Tackle on OJ's Electric Company.
The Bills took a few first round swings with Reuben Gant in 1974 and Tony Hunter in 1983 (yes, picked BEFORE Jim Kelly) and missed. The most painful mistake was passing on Buffalo born and bred Rob Gronkowski in the 2010 draft.
And who did the Bills get one pick before Gronk? The immortal Torell Troup, a DT that started just twice and lasted less than two seasons. Ouch! On the FA front, Charles Clay was given a hefty contract and returned modest numbers. Tyler Kroft couldn't stay healthy. Some of my fellow draftniks and I really wanted the Lion's TJ Hockenson in the 2019 Draft, but he went one pick before the Bills took Ed Oliver.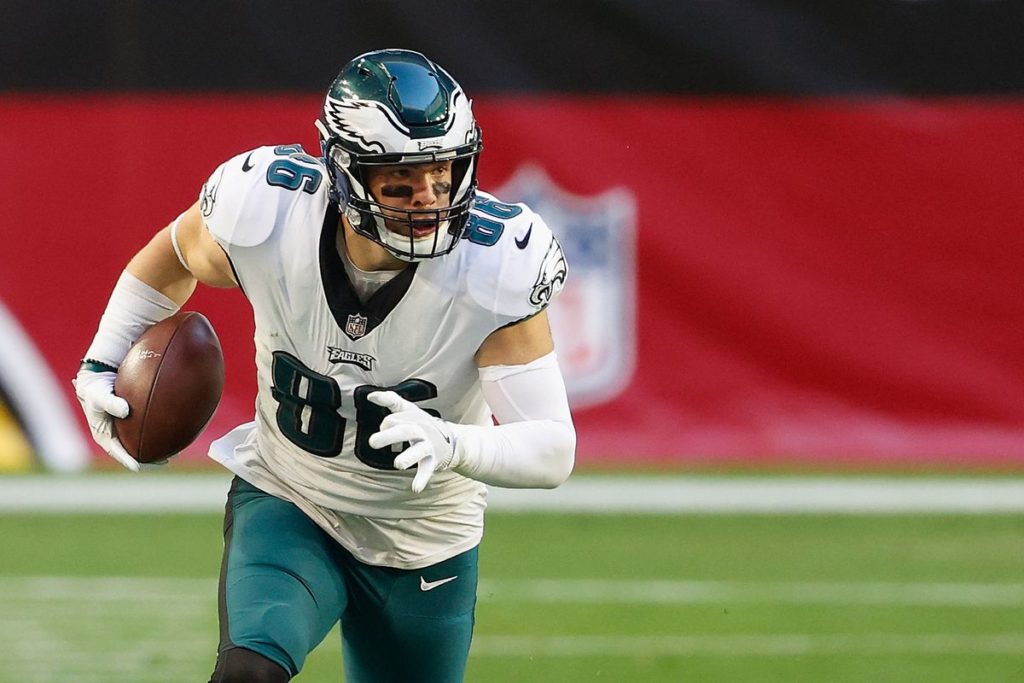 This all leads up to my wish to see Zach Ertz in a Bills uniform in 2021. He will not be an Eagle; that we know. It seems cap considerations have pushed his process into June, but I was elated last Wednesday when ESPN came out with another story linking him to Buffalo.
The projected price and possible cap hit both appeared very reasonable. He was hurt in 2020, but between 2015 and 2019 his totals would rank 1-5 all time in Bills franchise history for single season TE numbers. Wow!
In 2018 Ertz put up a top 10 all time season by any TE in NFL history with 116 receptions, 1163 yards, and 8 TDs. Even with a little age related decline, he is coming down from a very lofty perch.
I think Brandon Beane has been interested all along and it is just a matter of timing. The Colts and the Chargers have also been mentioned as possible destinations for Ertz, so I will try not to get my hopes up too high.
The JJ Watt pipe dream is fresh in my memory. The Bills are a top-five team with or without Zach Ertz, but wouldn't it be nice to bring a TE of that pedigree to Orchard Park?
Editor's babble: It would certainly be a nice addition but I'm solidly in the DL1T crowd or CB2 before an expensive tight end. Plus, my Wyoming homer status lends a bias toward seeing what Jake Hollister can do. Certainly wouldn't cry if it happens, but bottom line is I trust the process and especially Brandon Beane. Thanks to Joe Reagan for his contributions to our blog!