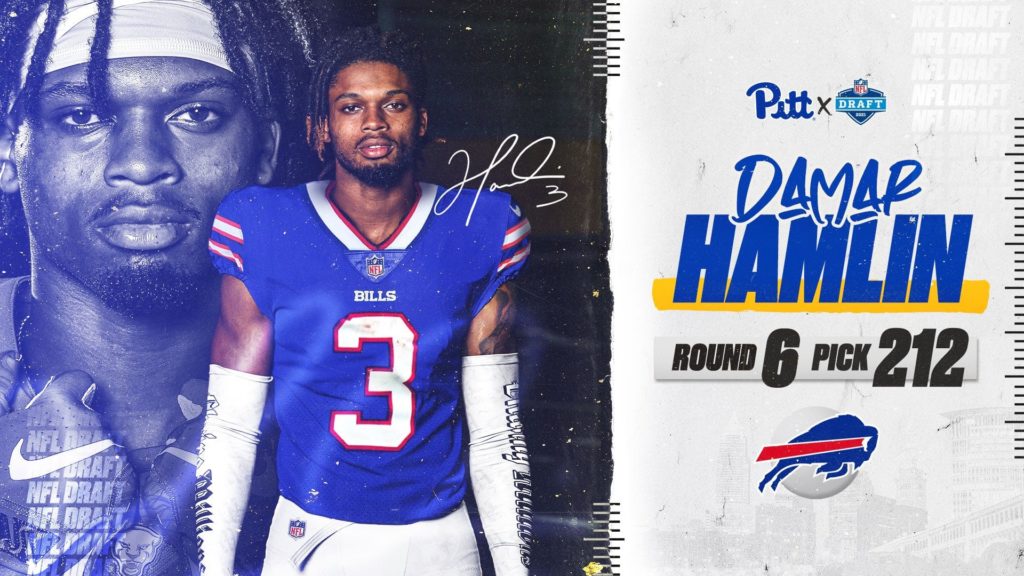 Take any work that's available. It might be tricky for someone selected in a round that's either higher or lower depending on phrasing to make first string for the Buffalo Bills. While this is no time to develop cockiness, a team the league trusts to play four primetime games might have a high percentage of established starters. Of course, doubters used to think this team would never play at night again, either.
Later-day draftees hopefully aren't content with making the roster. Dreams just start with football cosplay. A club's final choice should be attempting to displace the future Hall of Famer holding the same job title. Those who are only established in years appreciate the push, even though they may not indicate so verbally or with body language.
Did the Buffalo Bills add anyone with a later choice capable of starting from their first games? Overcoming obscurity to start right away is more than a delightful story for announcers. It'd also be a rewarding tale for a front office that hopes to portray itself as miracle workers. Effective scouting only seems like a magic trick.
It's tough to sack a quarterback who can't be seen.  Human screens Spencer Brown and Tommy Doyle seek to keep sunlight out of Josh Allen's eyes.  The monoliths pass a cursory visual examination, as they resemble the guys ticked at Cliff and Bryce after Ted knocked over the beer can tower in Sixteen Candles. And Doyle donning his uniform to sign his contract was a starter move.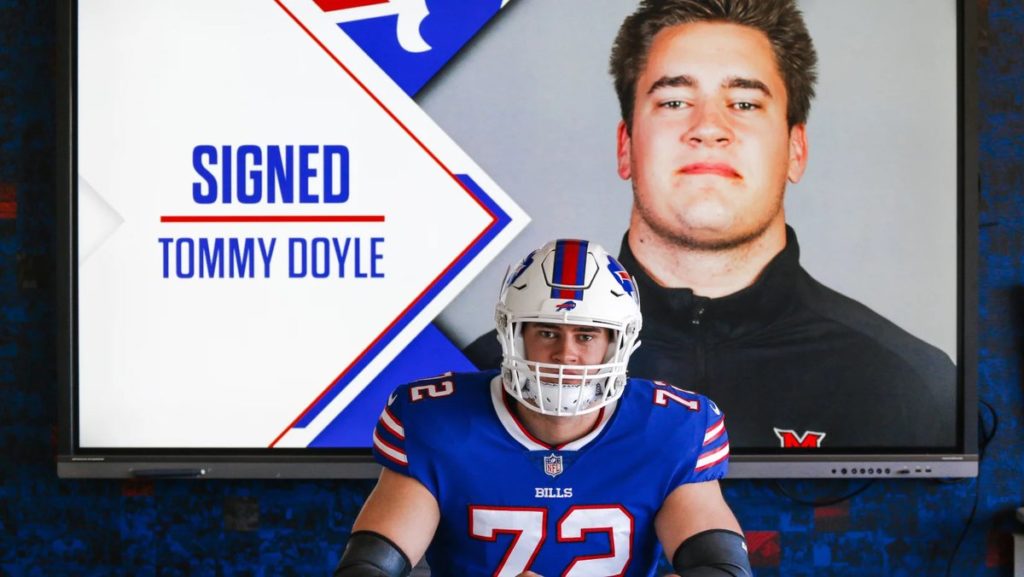 Buffalo's newest line giants seem like developmental projects, although I'm not telling them that in person. These tackles are penciled in to take take their time like students who think two years pursuing a community college degree is a good start. But I hope freshmen warp the grading curve.
Interior seventh-rounder Jack Anderson compensates for underdeveloped technique by employing what he has with distinct meanness. As anyone who prefers a few New York Dolls chords to enduring Joe Satriani noodle self-gratifyingly in disregard to tunefulness, passion is worth a fortune. Anderson also benefits from how guard might be more open to lineup shuffling. Short of closing in on starting, backing up both the left and right would be a bipartisan achievement.
Marquez Stevenson benefits from joining a team that passes frequently in the same sense Jackie Chan beats up those credited below him. Speed is always useful on a football field, which is good news according to his scouting report. Some of his non-dashing skills may need refinement, which might make him unlikely to contribute in the same year he was drafted. But he'll get every chance to show he's a quick learner.
Bills fans should feel free to count Isaiah Hodgins as a rookie.  Injuries ruined what should've been the wideout's first pro season.  He'll try to make himself noticeable now.  At 6'4", those who hope he'd be posting up in the end zone on goal-to-go plays can bring back their wishes from 2020.  You can also see a band perform in front of you now.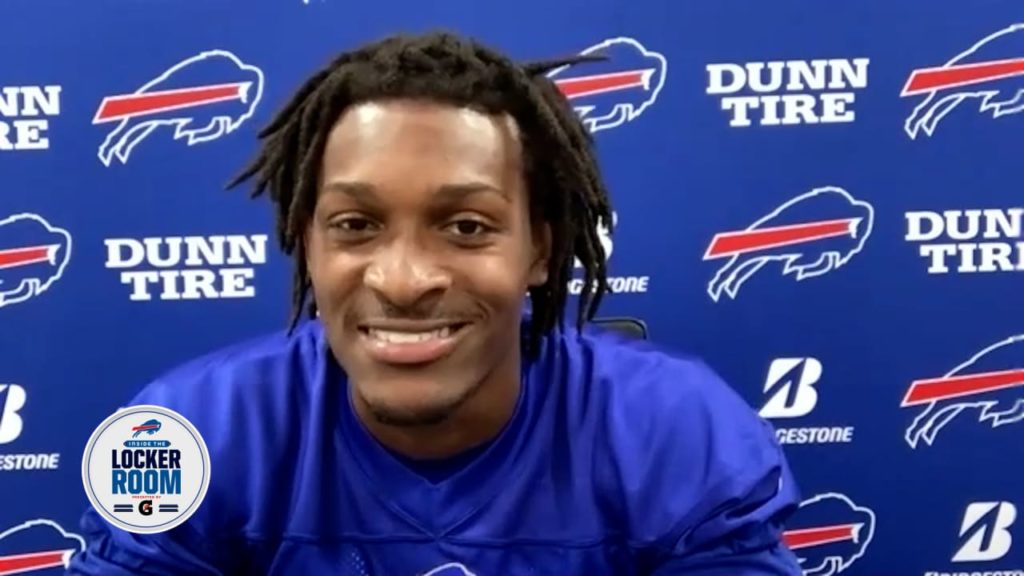 Coaches never say they have too many cornerbacks.  Teams don't quite get sick of all these players who can break up passes in a league that favors receivers like they're family.  Rachad Wildgoose aspires to be the top non-Tre White option even if his draft position and experience seem to go against him.  A physical corner's wanton bumping of enemy receivers isn't just enticing on its own: his pushy style is suited for the zone that his pro side just happens to cherish.  Brandon Beane cleverly made sure to check what sort of defense the Bills play.
Cornerbacks are always useful to a defense that plays the nickel like it's tradition. Today's young people will grow up thinking using three linebackers simultaneously is weird. Teams may have to ask the league for a waiver to play a 4-3.
Damar Hamlin is another player with a reputation for vigorous pursuit, this time at safety. His aggression might be best suited for run support. The defensive staff is ideally good at guessing.
Football is a competition within a team to see who's best at competing against other teams. Veterans accustomed to snaps and paychecks resent whippersnappers trying to take their jobs. But everyone ends up together even if they hold separate individual goals. Bills trying to shove ahead of each other to go first is like loathing an American-born hockey player until the NHL lets their guys back in the Olympics. There's still never a good excuse to wear an Auston Matthews jersey.
The prospect of rookies selected after 200 of those in the same situation strutting into the lineup may not appear realistic. It's a sign of a foreboding squad that they seem set at most positions. Drafting projects is relatedly a luxury available to franchises who aren't desperate. It's so unfair how they got better players years ago.
Many veteran starters appear ensconced like George Costanza in velvet. But each of them got to that point by stealing work from others.  A team with starting safeties selected in the fifth and seventh rounds is sincere in its offer to playing time regardless of hype.  Dream of a roster featuring a unified group that's all trying to take playing time from each other.  If this intramural competition gets intense, imagine what they'll do to outsiders.
Editor's babble: Thanks, as always, to dear friend Anthony Bialy for keeping us in giggles. You can find Anthony on Twitter @AnthonyBialy.