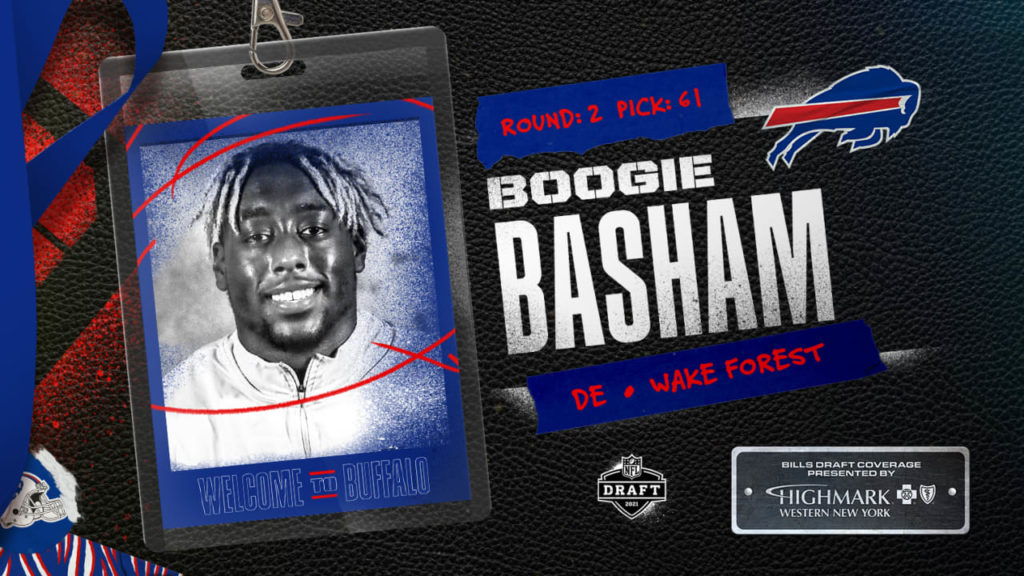 The Buffalo Bills decided their top missing aspect is preempting passes. Nobody could argue. Using the top two draft chances to address the defensive line is an attempt to crush the team's kryptonite. A true Superman is displeased with having one weakness.
Enjoy a few months wondering how Gregory Rousseau's game will translate to the paid version. An unwavering optimist hopes he'll play from season's start alongside Boogie Basham, who ideally sounds like an enthusiastic quarterback pursuer and not just a character from a Wes Anderson football movie. There aren't many areas rookies can hope to make the first string for the Bills. These particular paired hopefuls strive to put their impressive measurable characteristics into action.
This is no time to be realistic. Reality disagrees. It traditionally takes time to develop defensive ends, as this happens to be a particularly tricky position to learn for money. Facing pro offensive lineman is like trying to impress a magician with a card trick: he's seen it all before.
School was more fun. Draftees miss college where bowling over a political science major tasked with guarding a quarterback during an extracurricular was the norm. Developing an arsenal of techniques to use against former collegians who are not presently using their majors for their jobs is their work goal.
Playing from the opener's first third down isn't soon enough. An era where people don't have time to read entire tweets prompts anxiety when success is anything less than immediate. This column is 2021's equivalent to a novel. Take a break if needed to regain focus.
Expecting forced patience with trainees used to be normal. Village elders who used phones with wires tell of quarterbacks who spent four years watching before taking meaningful snaps. Now, rookies often perform the job without waiting a few years. Efficiency is the best justification for immediacy.
It's not always wise or necessary to maintain traditions established by those who have no use for a newfangled microwave.  In the olden times of renting videotapes, Josh Allen wouldn't have started yet.  He'd have grown truly adept at holding a clipboard, which is a tablet activated by ink not used in a printer.  Experience is a better teacher than viewing.  Even if the first starts proceed poorly, exposure to real-time decision-making helps results improve.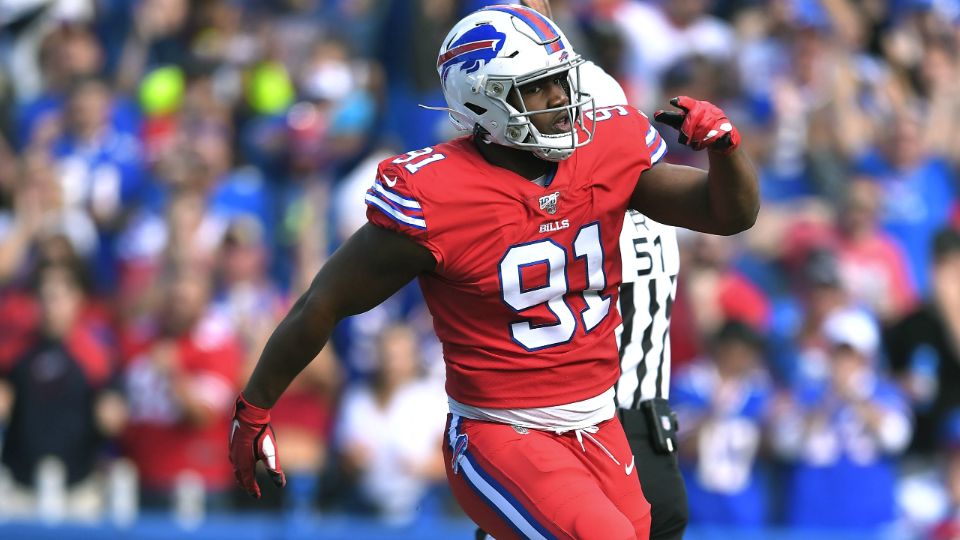 Those still adjusting to the pro game's unsparing challenges are trying to learn while not getting flattened. Fans might like to see Ed Oliver in enemy backfields a bit more often. At the same time, it's tough to thrive as an interior defensive lineman who is supposed to bypass blockers like he's an end. The Bills have chosen to not add monolithic nose tackles and thus have to cope with getting pushed around at least occasionally. There's always going to be a tradeoff, which disappoints those uninterested in how the world works. I want a big car that's also easy to park.
Try not doing much at first so people are impressed by your progress. A.J. Epenesa may not have taken the slacker's path to appear improved. Either way, he still has a single sack in the NFL. But a quarterback hunter may need more training, and much of it was canceled during the last bedeviled year. Not getting to plural totals is about what's expected if you know what to expect.
It would've been fantastic if last year's intended pass-rushing maniac savior had stepped in and thrived from the opener. Epenesa was instead inactive for that game. The disparity won't matter if his rookie season was spent acclimating. He ideally learned during a 13-win season so he can apply lessons in what'll be an even more thrilling year. This summer will be the first time he gets a full training course.
The defense is still hoping to get use out of old raincoats that won't let you down. Mario Addison and Jerry Hughes are still here, so happy retirement tweets will be buried even deeper in drafts. The old way of going with something until it stops being productive may remain effective. Thrifty consumers get every last browse out of an iPhone bought geologic ages ago.
It's totally unreasonable to figure a club will excel in every area. Fans naturally still expect them to do so. The most points scored with the fewest allowed should be the professed goal no matter how impossible utter domination is. If you're not the best ever today, try your best and check the ranking tomorrow.
Individual development schedules are tailored by attentive coaches. Nobody should be shocked if Basham starts ahead of Rousseau. Guessing who'll start at the front four is bound to be as accurate as horoscopes. A reminder that nobody knows anything about anything specifically pertains to player development in this case.
It's wise to plant a tree a decade ago if you want shade now. Luckily, the Bills have a general manager who not only looks ahead but has had a few years to display such. Previous selections are hopefully ready to go as Brandon Beane tries to keep a perpetual motion machine running. Step on a moving carousel as the first sign of coordination.
The Bills are thinking past 2021, which is more than generally good advice.  New ends have the chance to play now if they can grasp it like a stupid doomed enemy quarterback.
Editor's babble: Thanks, as always, for Anthony Bialy's sense of humor. The contributions to our blog over the years are immeasurable. You can find Anthony on Twitter @AnthonyBialy.