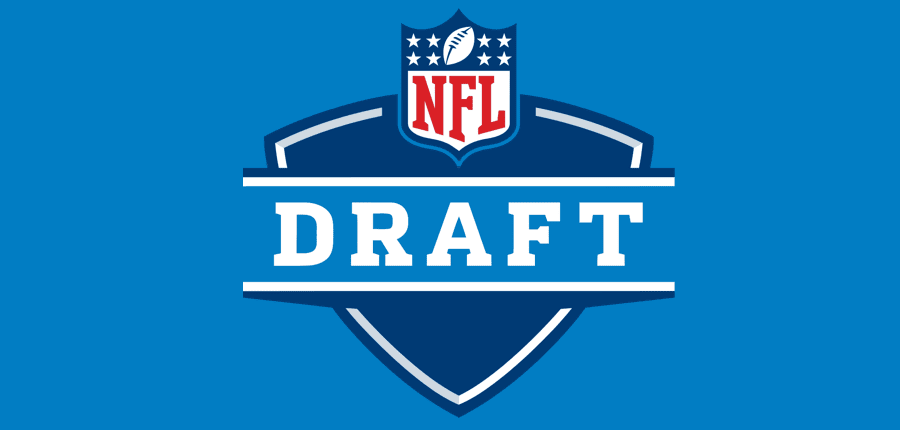 I have been an NFL Draft geek since the ripe old age of eight. Perhaps my favorite sports page every year was the Monday following the draft, where I would scour the small print for all 12 rounds of all 26 teams. There were a handful of mock drafts back then; my source was The Sporting News.
ESPN took it to another level in the 80s when they started televising the Draft. Mel Kiper became famous, and Chris Berman got his Bills inside information from cab drivers. Fast forward to 2021, where Maddy Glab is tracking 92 different mock drafts for the Bills on a spreadsheet. That exponential growth rivals Starbucks and the beer selection at Wegman's. It dawned on me last week that this website ought to have its own mock draft.
There are numerous individual mock drafts to be found, but collaborative efforts like the one Draftek.com produces are harder to find. I decided to make ours as collaborative as possible on short notice. The second annual will shoot for 32 representatives, but this effort involved ten GMs for a day.
Five were enlisted from our Bills discussion group known as "The Dean's List", and five were friends of mine with ties to specific teams. Trading during the draft was not allowed, but I did engineer one trade prior to the proceedings; the Broncos traded up with the Falcons. Denver has major remorse for not drafting Josh Allen and the Trey Lance comparisons make it a fit. I asked for brief comments with each pick, and my panel outdid themselves in that regard. I have mined nuggets from those comments.
I also decided to leave Buffalo open and get as many opinions on that pick as possible. As long as the Bills draft from 29-32 in the future, that will be an option.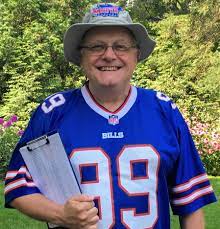 Our GMs:
Dean Kindig: Falcons, Cardinals, Colts.
Vito Perricelli: 49ers, Bears,Browns, and Packers.
Nick DiSalvo: Bengals, Panthers.
Shaun Mousseau: Eagles, Patriots, Steelers.
Joe Reagan: Jaguars, Broncos, Raiders, Chiefs, Bucs.
Chris Lawlor: Giants (Giants season ticket holder), Chargers, Vikings, Saints.
John Eckl: Cowboys (John has lived in Dallas since 1984).
Joe Jutzi: Lions, WFT, Ravens (Lives in Maryland & regular at M&T Bank Stadium).
Eugene LaColla: Jets (a Long Island native, played against Boomer Esiason in HS).
Rick Purcio: Dolphins (his first born is named after Dan Marino).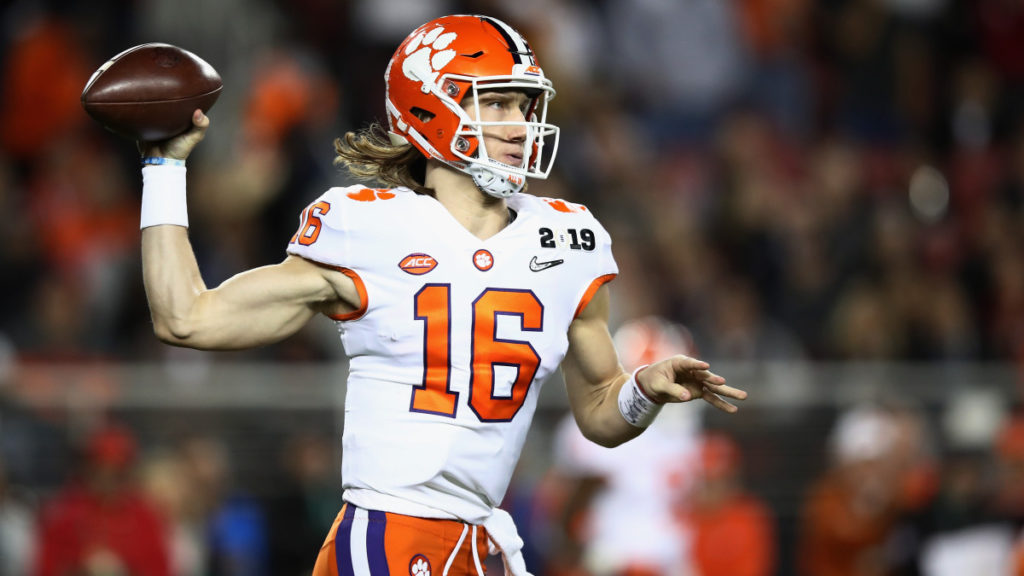 Without further ado:
Jaguars   Trevor Lawrence QB  Clemson   Jaguar jersey sales soar.
Jets        Zach Wilson        QB  BYU         50 years trying to replace Joe Namath.
49ers       Justin Fields      QB  Ohio St     We are not buying Mac Jones.
Broncos Trey Lance QB NDSU QB 1-4 FIRST TIME EVER!
Bengals    Jamar Chase       WR  LSU        Burrows and Chase reunited.
Dolphins  Devonta Smith    WR Alabama  30 yrs since Marks Bros wanted Chase.
Lions       Jaylen Waddle     WR  Alabama  Can't go wrong w/any of these 3 WRs.
Panthers   Kyle Pitts            TE  Florida     "generational talent" Sam thanks Nick.
Falcons    Penei Sewell         OT Oregon     Value rewards Atlanta trading down.
Cowboys Patrick Surtain      CB  Alabama    "Jerry's face lift undone by picks 8 & 9"
Giants      Rashawn Slater     OT Northwestern   Will make Daniel Jones smile.
Eagles    Caleb Farley           CB  Va.Tech      With top 3 WR gone, CB is the pick.
Chargers Christian Darrisaw OT Va.Tech        "a long term protector for Herbert".    
Vikings     Alijah Vera-Tucker OL USC          Could end up at LG or LT.
Patriots     Mac Jones           QB Alabama     Best spot for Mac Jones.
Cardinals  Teven Jenkins       OT OkSt           "mauler mentality in the run game".
Raiders     Micah Parsons        LB Penn St        Vegas draws inside straight here.
Dolphins   Najee Harris           RB Alabama       Tuscaloosa South.
WFT         KwityPaye             DE Michigan       BPA-idea is scary for NFC East QBs.
Bears        Alex Leatherwood  OT Alabama      Crimson Tide and OT runs continue.
Colts        Samuel Cosmi         OT Texas         The highest OT left on Indy's board.
Titans       Jaelan Phillips         DE  Miami     addresses 2nd worst pass rush in NFL.
Jets           Travis Etienne         RB Clemson     takes some pressure off rookie QB.
Steelers    Creed Humphrey      C  Oklahoma Replacement for retired Pouncey.
Jaguars     Jaylen Mayfield       OT Michigan       Protecting their franchise QB.
Browns     Zaven Collins          LB Tulsa             Browns defense now improved.
Ravens     Rashod Bateman      WR Minnesota    big gap between WR3 and WR4.
Saints      J.Owusu-Koramoah  LB Notre Dame  "Laissez le bon temps roulez".
Packers    Jaycee Horn            CB S.Carolina     maybe biggest aberration in draft.
Bills*         see below
Chiefs      Liam Eichenberg       OT Notre Dame     the last plug and play OT left.
Bucs        Davis Mills                 QB Stanford       Tom Brady's understudy.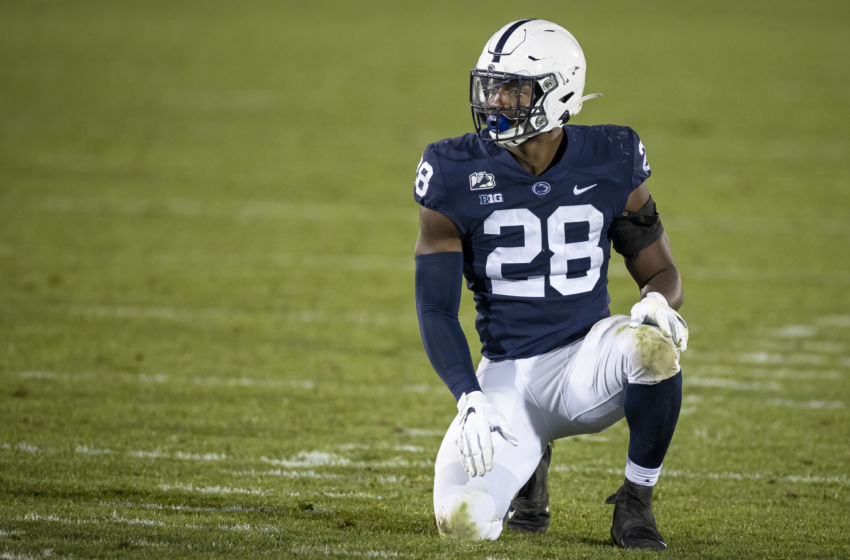 As for the Bills, we have NO DUPLICATE PICKS! One each for DE Azeez Ojulari, DE Jayson Oweh, DT Christian Barmore, CB Greg Newsome, CB Asante Samuel, S Trevon Moehrig, OT Dillon Radunz.
Quick summary by position: 6 QB, 2 RB, 4WR, 1 TE, 1 G, 1 C, and 8 OT/ 23 Offense, 2 DE, 3 LB, 3 CB/ 8 defense.
Six from Alabama, two each from Clemson, Va.Tech, Michigan, and Notre Dame
Observations:
Not surprisingly, the hunt for a franchise QB, the need to protect that QB, and surround that QB with weapons is the dominant blue print in today's NFL.
Very few people believe the 49ers will take Mac Jones, but if they do we can all tear up  our mock drafts quicker than my NCAA Brackets when all the Big 10 teams tanked.
The odds are much greater that the BPA for Brandon Beane will be on defense.
Kyle Pitts may be #2 on a lot of Big Boards and shouldn't fall below #8, but Miami and Detroit are much more likely to take WR or trade down.
I never knew how many spellings of JAY-LYNN there are. This draft class would make an ESPN worthy Spelling Bee.
A hearty thank you to all my GMs. I hope you had as much fun Saturday as I did, and you are all invited back for the 2nd Annual BuffaloFambase NFL Mock Draft next April.
Editor's babble: What an awesome first round draft by a great group of 'Dean's Listers'. Many thanks to all GMs and especially Joe Reagan. We are grateful for all who contributed and we look forward to next year's draft.