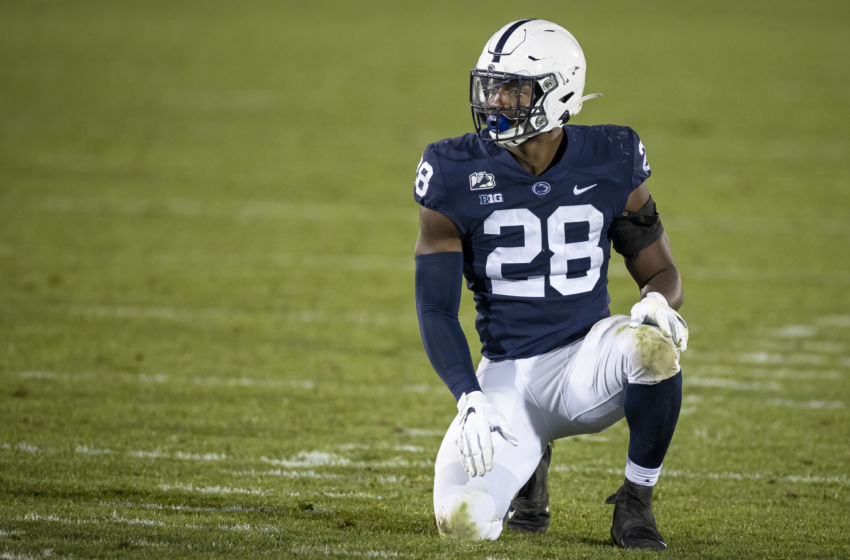 It's been over a month since my 1.0 version (Pre Free Agency). "Big Baller Beane" aka/THE Burglar continues to steal quality players in free agency to make this Bills roster even better than the one that finished one game away from being Super. He did mention that you shouldn't expect any big splashes, but there have been a few drizzles here and there.
The Bills landed offensive linemen Jamil Douglas (Titans), Bobby Hart (Bengals) and newly acquired G Forrest Lamp (Chargers). They have added some extra athleticism to blend in with the physicality it already has up front… but it doesn't mean that the Bills won't draft a lineman.
Quality depth pieces at linebacker with Tyrell Adams and Marquel Lee… who also strengthens the special teams unit. With newly acquired P Matt Haack who can be used a gadget waiting to happen, intensifies that area. Isaiah McKenzie will have some competition in KR/PR Brandon Powell, and did I mention running back Matt Breida? WR Emmanuel Sanders? And, Mr. Giant DE Efe Obadaf? Let me know if you think last year's roster is better at this point of the year.
All this quality depth before the NFL Draft gives me some insight on what's still needed positionally, and that could easily be cornerback and edge rusher, or a hybrid that could rush the passer, plus can cover RB's and TE's. On the offense side I still wouldn't rule out the Bills drafting a RB at #30, even through the running back room is solid with the addition of Breida. He gives the offense that speed element.
Now that the bulk of Free Agency is over it's time to get in position to get "your guy", or the best player available. It will be very interesting to see if their top 3 players on their board will still be there at pick 30. If the Bills were high on a player and decided to move up, how would they reshaped the remainder of the draft. Or, do they trade back (no later than a three round window to do it), if there's meat still on the bone in the Top 100?
Here's Muki's Mock 2.0. Let me know what you think!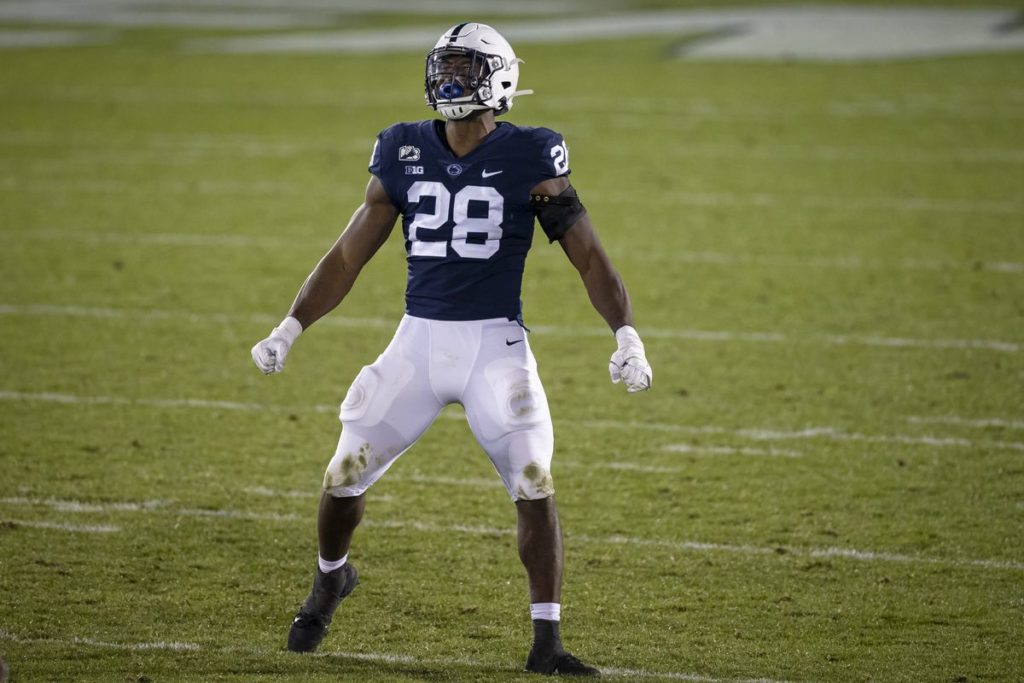 PICK #30 1st Round Jayson Oweh EDGE 6'5 260 Penn St.
Can you say Freak 3.0? He's still raw but you can't teach 4.36 at that size. It's easy to teach him how to get off in the NFL then it's 4.36 to the Quarterback. With Hughes and Addison up there in age, the Bills develop for the future and have two young promising bookends with Espenesa and Oweh. Keep your fingers crossed because Oweh might go before 30, his stock is rising as we speak. BPA: RB-Najee Harris Alabama I know the Bills recently acquired Matt Breida and also have Moss and Singletary. But Bills GM Brandon Beane is always looking for ways to improve the roster so you would have to entertain Harris here if he's available. Other Option: CB Caleb Farley Virginia Tech could fall because of a recent back procedure that could red flag his draft stock. Do the Bills take a chance on a top 10 Corner with injury history at 30? There's a possibility Farley will still be on the board.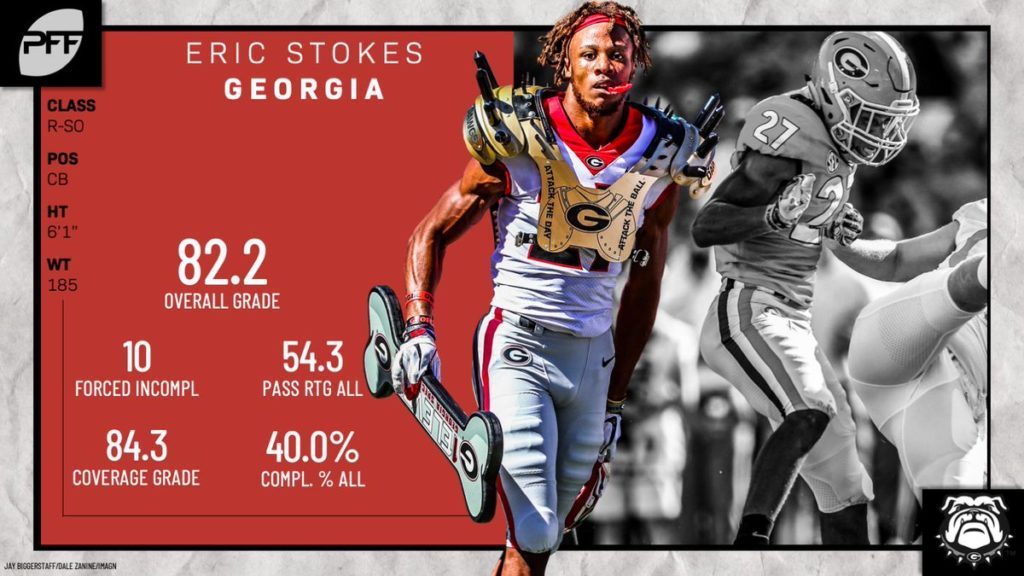 PICK #61 2nd Round Eric Stokes CB 6'1 190 Georgia
There could easily be a run on cornerbacks in this year's draft and some might go higher than their stats has them because of it, but Stokes got everyone's attention when he ran 4.25 before running 4.28 & 4.32 40's at his Pro Day. Stokes plays with physicality and speed, something Coach McDermott talked about adding to this year's roster. BPA: DE Joe Tryon Washington Tryon has the tools to get to the passer right away. Other Option: Brevin Jordan TE Miami I think the Bills are still looking to get better at TE.
I smell a trade.
In my my first mock, the Bills moved back a few spots to obtain a 4th round pick from Jacksonville. But if the Bills hold at 30 at some point I believe they will start positioning themselves to double up somewhere between rounds 3-4. I know there are some reports that the Bills could have a deal with the Eagles in the works.
Buffalo traded its 4th round pick to Minnesota for the great services of Stefon Diggs. So how would the Bills get a "Stimulus Pick" this year? Hypothetically New Orleans wants to go up ahead of Tampa at pick 95, so the Bills offer pick 93 (3rd round) and pick 174 (5th round) in exchange for Saints picks 98th (3 round) and pick 105 (3 round). Move #2. Bills could give up pick 93 (3rd round) in exchange for Saints pick 105 (3 round) and pick 133 (4th round). So there's my trade for Mock 2.0.
Let's get back to the selections.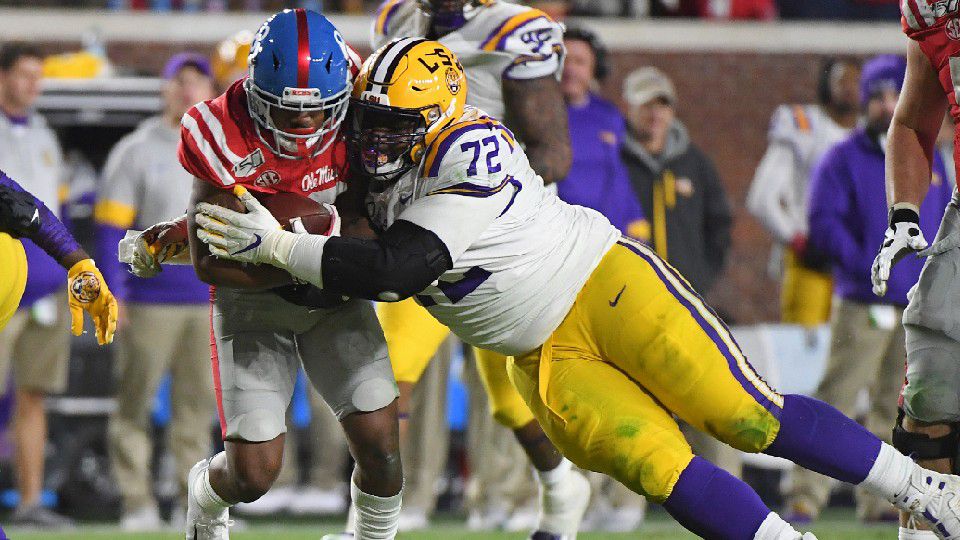 PICK #105 3rd Round via Saints, Tyler Shelvin NT 6'3 335 LSU
Not sure how much game-shape Star Lotulelei will be after opting out last season. The Biggest concern was the Bills' defense's inability to stop the run.Well, lack of continuity and losing your sack leader Jordan Phillips ( 9.5 sacks) definitely played a part… along with the fact that Harrison Phillips, Zimmer, and Lotulelei have one year left on their contracts. The Bills need to start looking at NT some point in the 2021 Draft. BPA: Quinn Meinerz C/G Whitewater-Wisconsin Division 2 stud and can play multiple positions upfront. Bills love players that flex to other spots which creates quality depth. Other Option: Jabril Cox LB LSU rangy linebacker that can cover is definitely something the Bills will be looking for.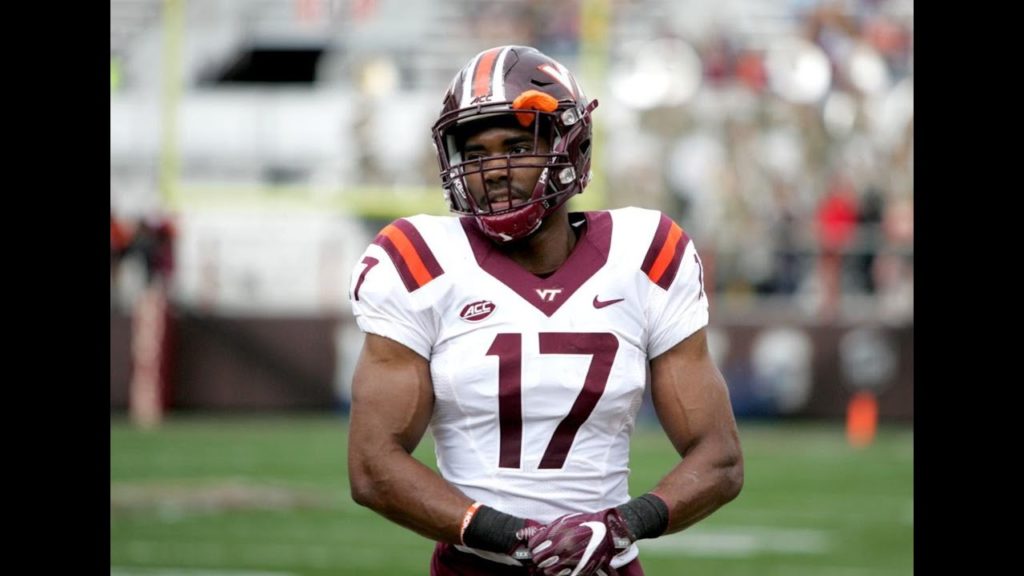 Pick #133 4th Round Divine Deablo 6'4 225 SS/WLB Virginia Tech
A player that big in size who can cover tight-ends and running backs is called a hybrid. Because of his abilities, he can be a steal in the right system just like another 'Hokie' in Kam Chancellor. Deablo runs a 4.4 forty so he has the speed to keep up with any back or tight end, and covering tight ends is another area the Bills defense struggled at. BPA: JaCoby Stevens S/LB LSU another hybrid that can play in the box like a linebacker and cover like a DB. Other Option: Tedarrell Slanton DT Florida. Reminds a lot of Jordan Phillips, especially how he pushes the pocket.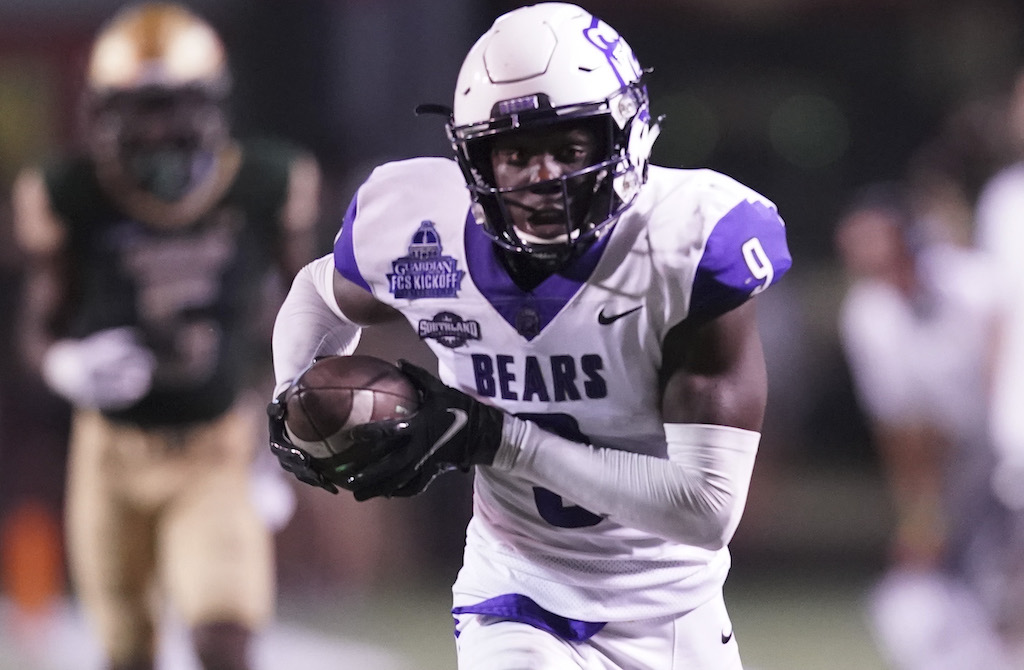 Pick #161 5th Round Robert Rochelle 6'0 195 CB Central Arkansas
Rochelle came into Central Arkansas as a Running Back/ Wide Receiver and collected 10 interceptions with 25 break-ups in his first 3 years. He was selected All-Southland Conference 1st Team in 2020. Good size, very rangy, uses his length to shed blocks well. This former Louisiana State track star has all the tools to play in all coverages but needs to improve on technique. BPA: Khyiris Tonga DT BYU Bills need that big body to demand a double team. Tonga is a space-eater tough to run against. Other Option: Chauncey Golston DE Iowa Bills need to get younger coming off the edge.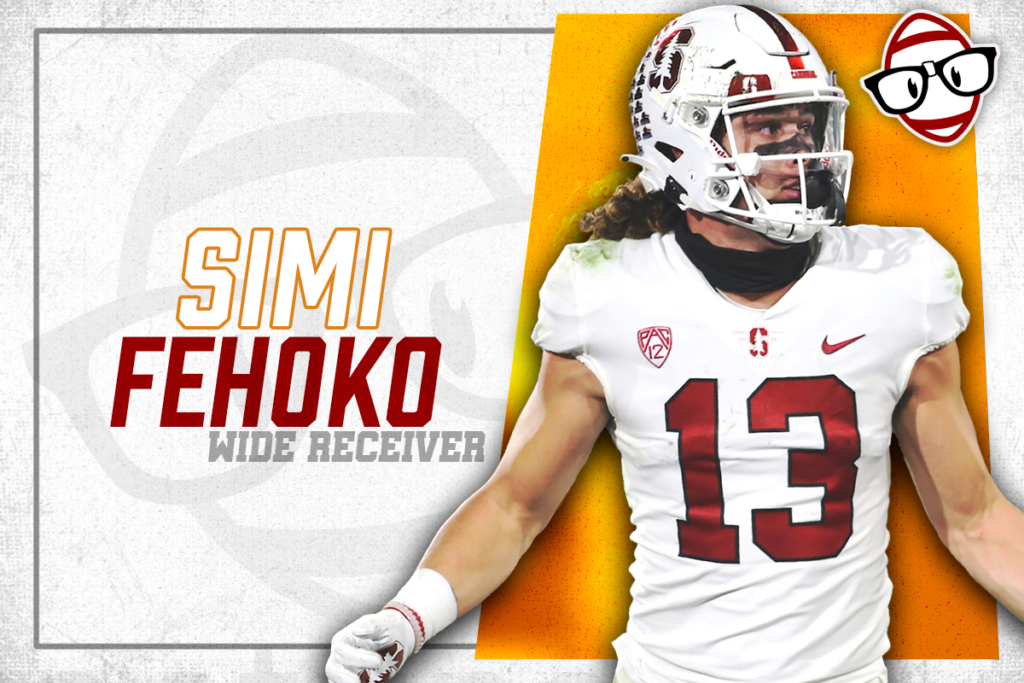 PICK #213 6th Round Simi Fehoko WR 6'4 225 Stanford
He's big and fast in a D.K. Metcalf mold. Late bloomer and you can't have enough weapons, Nice development project for down the line. BPA: Jaelon Darden WR/KR North Texas one word ELECTRIC, #babysmoke. Other Option: Darren Hall CB San Diego St. Physical demeanor to add 3 interceptions with 25 passes deflected which ranked 2nd in MWC.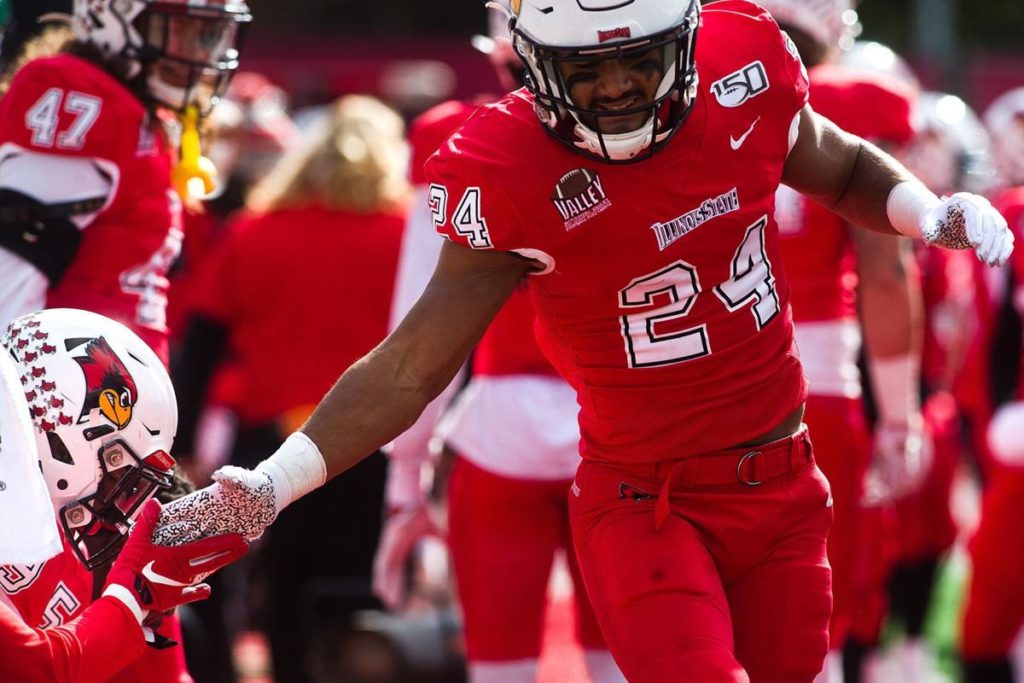 Pick #236 7th Round Christian Uphoff 6'3 200 S/KR Illinois St.
Uphoff is big, rangy, and has good ball skills. Versatile enough to multiple positions while in coverage. I'm shocked if Uphoff slides here, because with the right system he could be a potential steal. BPA: Isaiah McDuffie LB Boston College this hometown product was one of the top tacklers in NCAA last year. Other Options: Bryan Mills CB North Carolina Central Big, Physical good Ball Skills and has high disruptive potential. 5 intercept's and 8 break-ups in 2019. NCCU didn't play football this season.
Overview:
No question I see this as a defensive draft for the Bills. Younger edge rushers, cornerbacks with size and speed that have a physical demeanor. They need linebackers that can cover, but strong enough to rush the passer plus quality depth at safety.
On offense Matt Breida was a solid pick-up and can fit the bill. But for the long term, are the Bills satisfied or do they want to see more competition at the position? As for Tight End I think year three will probably be Dawson Knox's best season, but having some veterans to still learn from wouldn't be a bad idea… especially if they came from Philly (hint).
My final mock will be out on Draft morning. Bills have the weapons on offense, but 2 things need to improve… more explosive plays from the running back position and more consistency and balance at the TE spot. The Bills really need to be dynamically better on defense at every position. You get better very fast with Oweh as your future Edge Defender.
Thank you. https://twitter.com/TCBILLS_Astro for the best draft knowledge. Follow him please #BILLSMAFIA!
Editor's babble: Love Muki's mock drafts because he's always thinking out of the box. Big thanks to Muki for his contributions to our blog. You can find Muki on Twitter @wufosports and on the radio at power965radio.com.