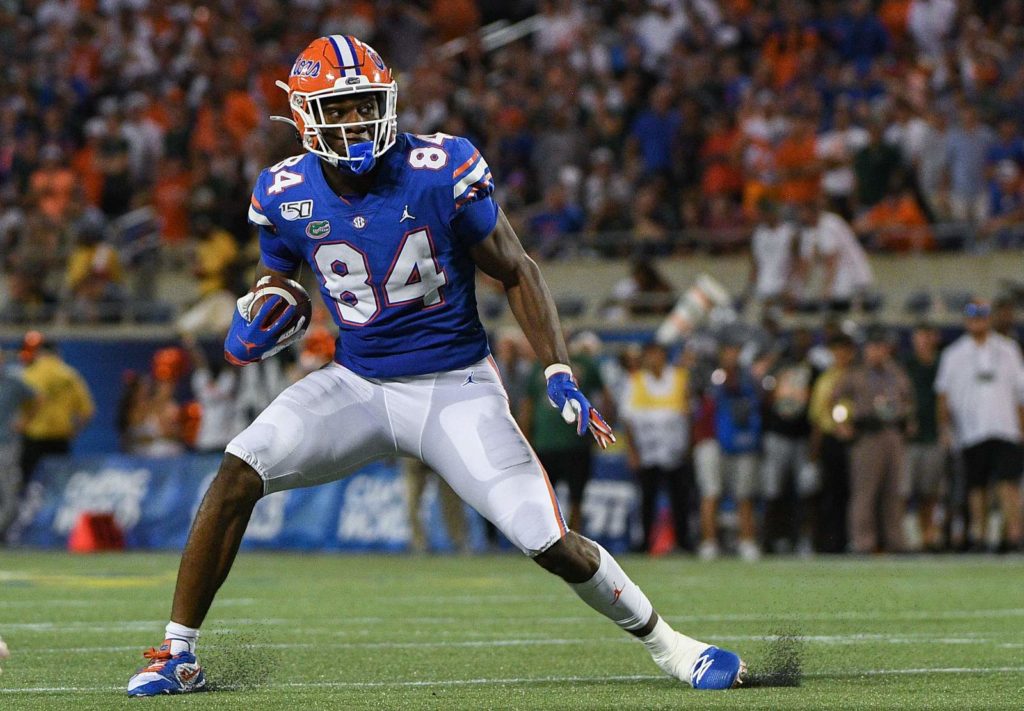 Something's brewing and it's beginning to smell like a fresh pot of 'McBeane' coffee for all to enjoy!
There seems to be a popular theme coming from our mafia community expressing a desire to have TE Kyle Pitts, University of Florida, as our number one pick in this year's NFL Draft. I admit that I have been in HUGE agreement for this wish as well, but have been soured on how/what it would cost/take to acquire such a high valued pick. National draft boards have Pitts being taken as high as pick number 4 in the first round, while we sit at number 30. Quite daunting, huh? Perhaps, but perhaps not………………
So, in my latest exercise I decided (subconsciously) to try and use the genius mind of our General Manager, Brandon 'Magic' Beane, to possibly find a way to script out a scenario for the Bills to move up in the draft to get Kyle Pitts. In this exercise I looked at the position and team that I believe could make the most sense to trade with and keep draft capital damage to a minimum.
Additionally, I used the Jimmy Johnson Draft Value Chart as my guiding tool throughout this process, but in no way do I claim to be an expert nor fully understand all of the Trade Value Chart's metrics. So, I could be spot on or completely wrong with these equations but at least it was an enjoyable exercise that allowed me to be the 'GM for a day', because I'm sure I'd be fired after this!
I chose the Cincinnati Bengals whom have pick number five (5) in this years draft as the team to target with the thinking that the Atlanta Falcons at pick number four (4) would trade out with another team in need of a Quarterback, therefore the first four picks in this year's draft would all be Quarterbacks.
According to the Draft Value Chart, pick number five (5) has a value of 1700 points. The Bills first round pick, thirty (30), has a value of 620 points creating a 1080 point gap that would be needed to possibly consummate a trade. Here is what I came up with: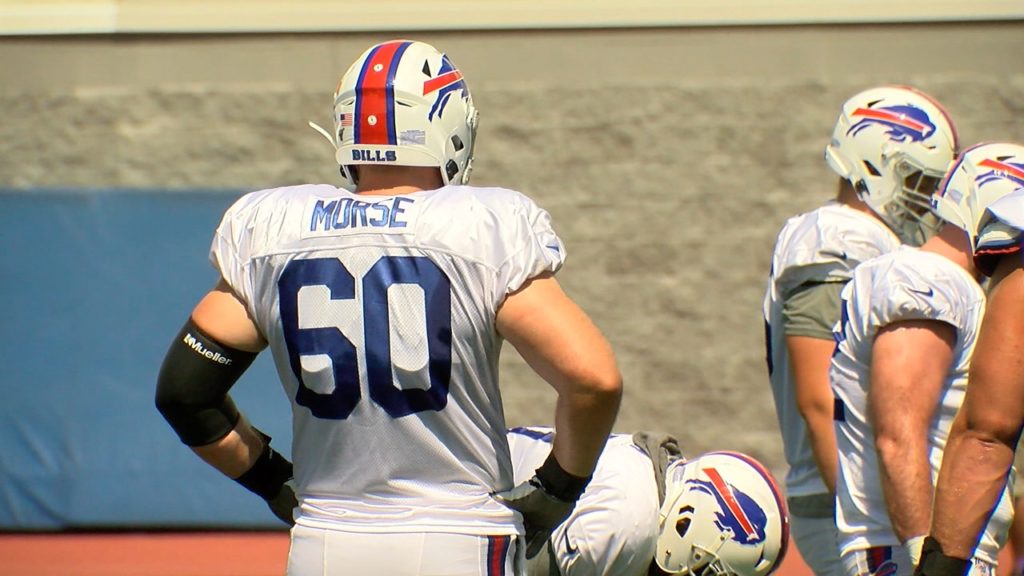 Bengals receive: 1) Our 2021 first round pick, #30 and 2022 first round pick. 2) Our first of two 2021 fifth round picks, #161 (acquired from Raiders via Zay Jones trade) and our 2022 fifth round pick. 3) Our seventh round pick, #236 (acquired from Carolina via Marshall Newhouse trade) and our 2022 seventh round pick (acquired from Atlanta via Lee Smith trade). *4) Center Mitch Morse based on his 2015 second round pick #49 and veteran NFL pedigree. *Currently, the Bengals only have their backup Center Billy Price as their pivot man and he was called up from their practice squad just prior to QB Joe Burrow's season ending ACL injury. Morse would provide a major building block for their injury-bit and young offensive line. Without boring you with more value numbers and points, please note that my arithmetic for all traded picks equaled out with the Bengals owing us one (1) point, of which I just wrote off as a business expense.
Bills receive: 1) Bengals 2021 first round pick, (#5) AND still keep their 2021 second (#61), third (#93), fifth (#174) and sixth (#213) round picks.
With the depth of our current Bills roster, replacing Morse with Feliciano and drafting a future Center/Guard won't be a problem… and we get Kyle Pitts, a generational talent at Tight End for many years to come! Everyone seems to cringe at the notion for giving away a future first round pick. How did it turn out for us when we gave away our 2020 first round pick to Minnesota for WR Stefon Diggs?
Another example would be the Los Angeles Rams, whom haven't had a first round pick since 2016, yet have been to the playoffs three out of the past four years culminating with a Super Bowl appearance as recent as 2018. The Rams are going to be the best team in the NFC this year AND they still don't have a first round pick in both this year (2021) AND next years (2022) draft! The Rams, like the Bills, find those "dusty diamond" players in the later rounds and continue to be one of the few year-in year-out highly successful franchises in the NFL.
Good/bad right/wrong or indifferent feelings about this exercise, there is a way for the Bills to make this happen and we have a GM who has the skin to pull it off. So, will the Magic "Beane's" be planted on draft day this year or not? I don't know, but I really hope so.
Editor's babble: Thanks to Nick DiSalvo for his continued contributions to our blog, Feel free to add your thoughts to our comment section below.