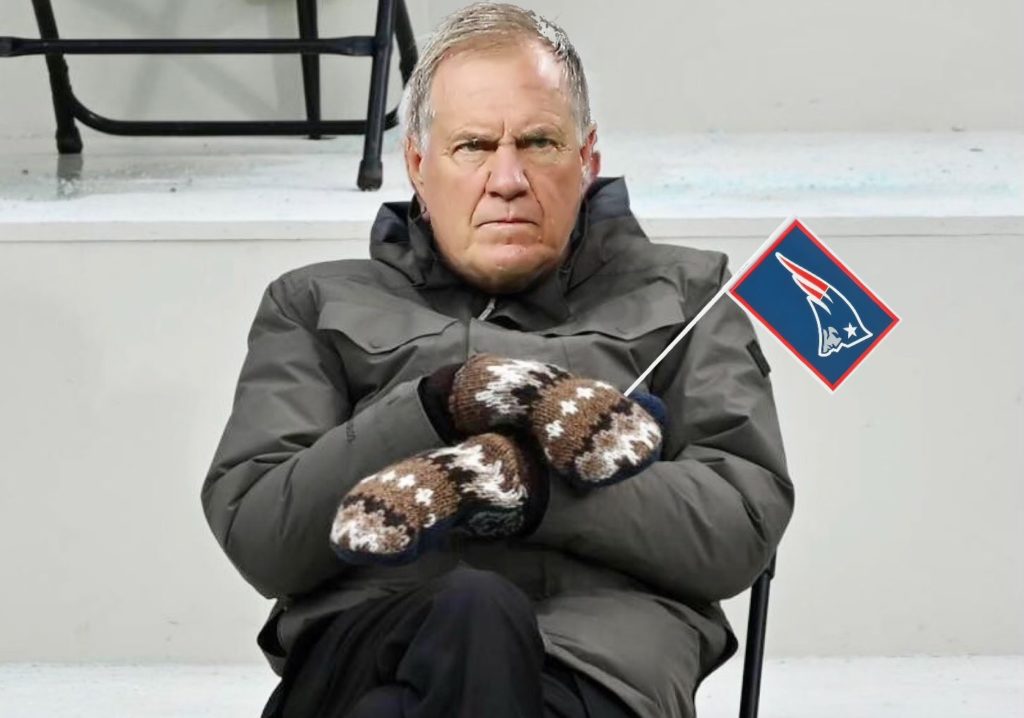 My how the "times be a changing" in good ole Foxboro these days! Day One of the legal tampering period of the NFL saw some moves that were expected, but given the nature of this year's cap strapped clubs most of us thought the day was going to be quieter than years past. This was NOT the case in Foxboro as the usually quiet and reserved Bill Belichick and Co. discovered that their "stimulus check" would be better served to go on a pre-Christmas shopping spree.
Here's what spend thrift Bill 'Wiley Coyote' Belichick purchased AFTER he dusted off the cobwebs and opened his wallet with a crowbar:
1) Signed QB Cam Newton to a one-year deal worth up to $13.6 million, laden (of course) with millions in incentives, which will probably not be attained.
2) Signed WR Nelson Agholor (via Eagles) to a two-year deal worth $26 million…."also incentive-based like above".
3) Signed WR Kendrick Bourne (via 49ers) to a three-year deal worth $22.5 million…"same as above".
4) Signed TE Jonnu Smith (via Titans) to a four-year deal worth $50 million, with $31.25 FULLY GUARANTEED! Can you say Charles Clay?
5) Acquired OT Trent Brown (2nd tour) in a trade with Raiders for a 2022 fifth-round pick. Patriots ALSO receive Raiders 2022 seventh-round pick.
6) Signed DT Davon Godchaux (via Dolphins) to a two-year deal worth up to $16 million that includes $9 million FULLY GUARANTEED!
7) Signed "cheap shot" DE Henry Anderson (via Jets) to a two-year $7 million deal that has a max value of $11 million with incentives.
8) Signed LB Matt Judon (via Ravens) to a four-year $56 million deal that includes $32 million over the first two years.
9) Signed S Jalen Mills (via Eagles) to a four-year $24 million deal.
10) Signed C Ted Karras (via Dolphins) to a one-year $3 million deal.
11) Signed Kyle Van Noy (via Dolphins) to a multi-year $6 million deal.
12) Signed Raekwon McMillan (via Raiders) to a one-year $1.5 million deal.
13) Signed LaRoy Reynolds (via Falcons) to a one-year $1.2 million deal.
Whew! Did I miss anyone else?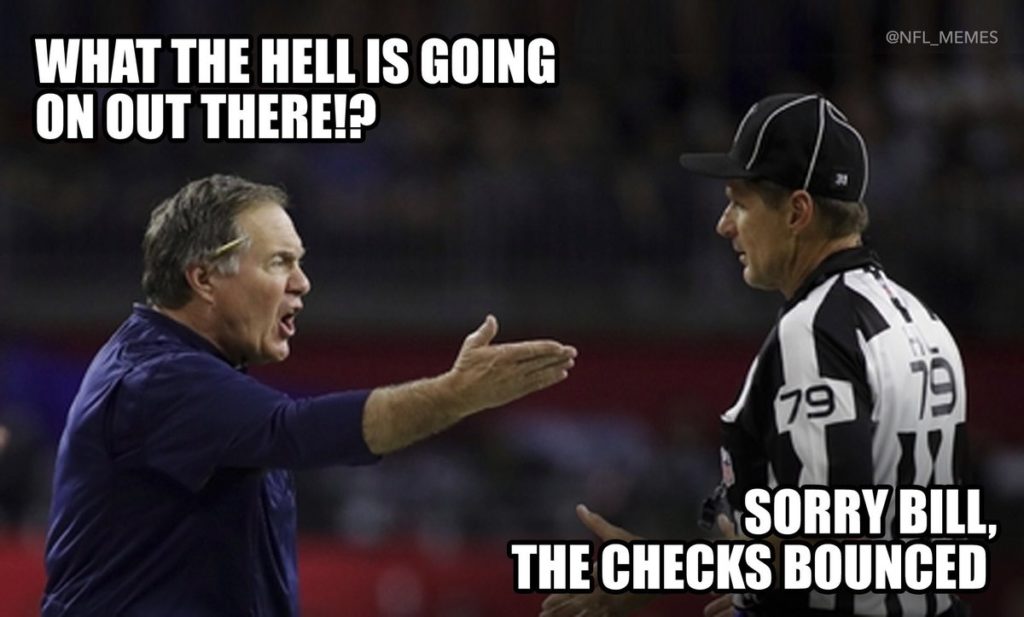 Although many of us have experienced the four stages of loss in our life: 1) Shock & Numbness, 2) Yearning & Searching, 3) Disorganization & Despair, 4) Reorganization & Recovery, I cannot quite determine if Belichick, whose suffering from "Losing Tom Brady", is in Stage 3 or Stage 4 based on his recent activities.
Part of me feels he's in the "Disorganization" stage given the TRUE amount of money he spent on some of these contracts, but the other part of me feels he's in the "Reorganization/Recovery" stage as a few of these acquisitions may be quite solid. Is he still experiencing lingering "Losing Tom Brady" effects OR has he truly accepted his "Losing Tom Brady" loss and acquired a new "normal"?
Regardless, we get to face these new players twice this year and only time will tell how these decisions play out post-Brady, as Belichick hasn't needed to crack open his piggy bank in over twenty years! Was/is Foxboro in panic mode or are they in genius mode? You decide.
Editor's babble: We are blessed to have Nick DiSalvo as a contributor to our blog. Feel free to add comments below!