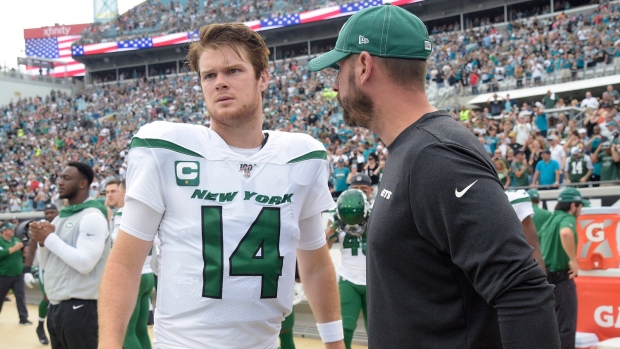 I have decided the Buffalo Bills should choose Josh Allen and not Sam Darnold. This is also a good time to declare Netflix has topped Blockbuster. The New York Jets are technically a rival, although they're not climbing the divisional ranks by losing deals for intended franchise cornerstones. The shrewd investors got value that's the equivalent to selling used titles back at GameStop after buying at the inflated stock price. To improve in the division, the Bills just sat there.
My kind advice for an AFC East pal is to go without a quarterback this year. Results couldn't be worse. Try a permanent wildcat. Or punt on first down and hope for the returner to fumble. Who else could save them? Luring Flash Gordon back requires him returning to Earth first.
Is Darnold as bad as he played?  Woeful conditions affect the seemingly obvious answer.  His erstwhile employer inadvertently created an example of an eternal question about humanity, namely whether innate personal traits or environment lead to crushing failure.  The Trading Places experiment meant Sammy Ray Valentine never got a chance to prosper.  The Jets tried their hardest to not try hard.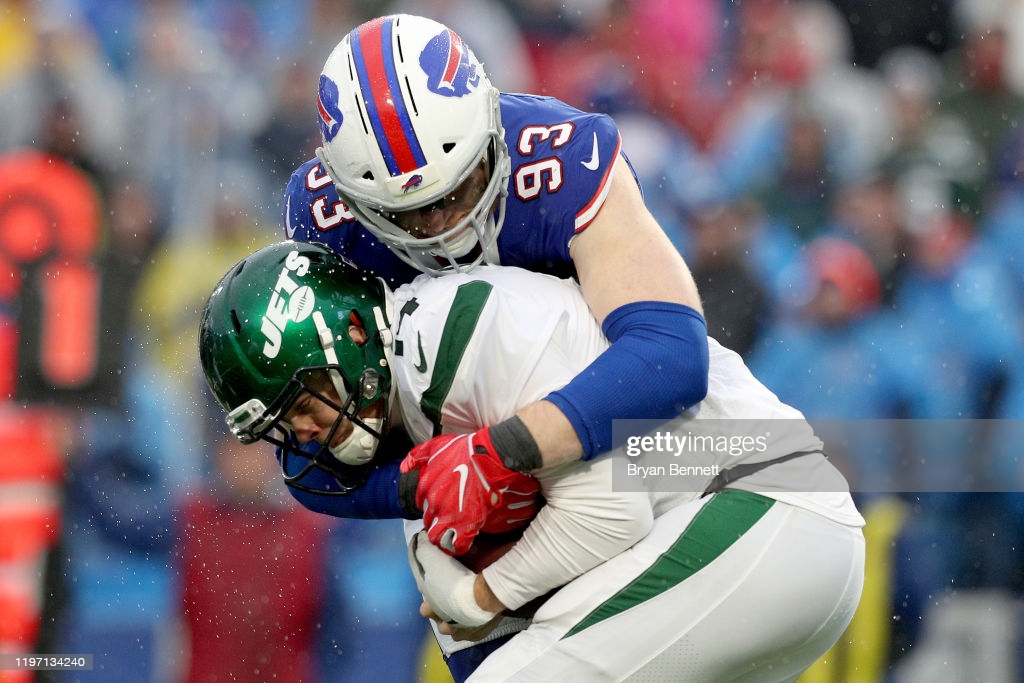 If teams win trades by assuming minimal risk, Carolina is ahead. They didn't exactly give up the equivalent of a third overall. I doubt Darnold will flow through the Buffalo pipeline, although him serving as Allen's backup in 2022 would be as awesome as it would be unsurprising in its way. Short of another implosion, it'd be a nice story if someone slotted as a nemesis finally prospered in that other conference.
Envisioning how life would've turned out under better circumstances brings crucial perspective. It's unfortunately natural to understand disappointment considering how many careers went unfulfilled in Buffalo.
Imagine an easy example like, say, the Colts taking Eric Moulds while Marvin Harrison fell to the Bills.  The Hall of Famer might simply have been a better receiver than Moulds by comparison.  But it's easy to wonder if their statuses would switch if Moulds fielded passes from an all-time legend while Harrison caught footballs from Todd Collins, Kelly Holcomb, Joe Dufek, Dennis Shaw, Billy Buffalo, and a WNED Great Auction winner.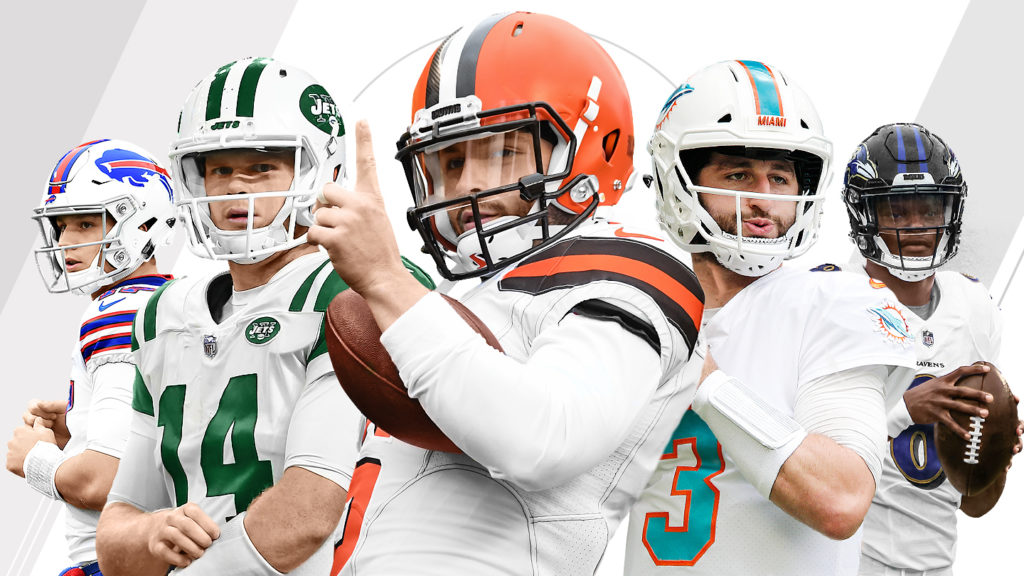 You can whisper it now, but it was entirely reasonable to hope Darnold fell to the Bills entering that fateful draft. Even those who thought Allen was a project worth accepting may have been impressed by the glamorous USC product's credentials. Could a switch have worked? Be thankful to never find out.
Now, Darnold is out of excuses, which is hopefully what he seeks. A trade magically led to him being surrounded with better talent, although that's not much of a standard. A short-passing system more conducive to his strengths could make a fresh start successful.
I don't know why his first post-collegiate employer didn't try to match his talents to their schemes, and I'm glad for it. I'll keep believing the Jets sold their souls for a single rebelliously momentous triumph before the Moon landing until evidence indicates otherwise. They should set a goal of straightening things out before humans touch down on Mars.
Carolina might need to arrange trauma counseling for their new employee as he tries escaping memories of his last gig. Nobody can blame someone left to fend for himself.  Carolina's newest quarterback famously saw ghosts like he was trapped in a live-action Scooby-Doo episode.  Darnold seems like a combination of Fred and Shaggy.  His claimed paranormal encounter is understandable: with his offensive linemen disappearing like specters, any other quarterback would've ran out of the stadium and applied at an Amazon warehouse.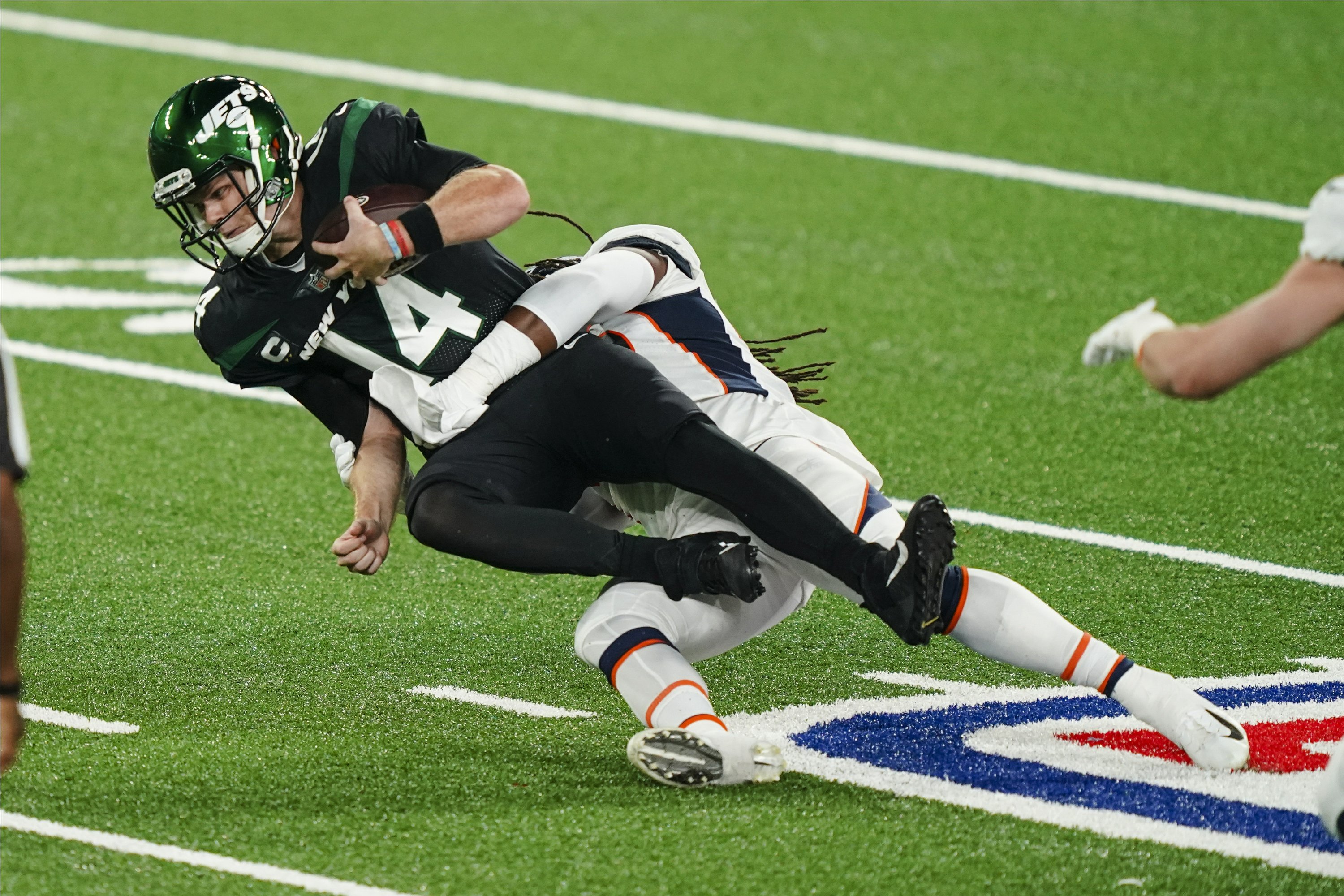 New Jersey's junior team is stuck in an awful plight. Isn't it hilarious? We get our turn to laugh after endless seasons of cheering for a punchline. It wasn't that long ago where the Bills were the ones wondering if they were getting underwhelming players or if the franchise was a black hole that drew talent into oblivion.
Now, someone else in the AFC East is stuck wondering if woe will be eternal or if it only feels that way for now. Like Homer Simpson, lack of caring doesn't mean lack of understanding. Bills fans can empathize without sympathizing. I know what pain the Jets are going through and cheer accordingly.
Drafting their next intended savior will have to serve as an offseason thrill for the Jets. It's a minor inconvenience to have to learn the name of a new quarterback to cheer against. Zach Wilson is presumably the consolation prize for being too good to select Trevor Lawrence. I'm sure they'll develop him just as astutely as they did the man they shipped out after 13 unlucky wins.
Not getting their first choice is a bad precedent.  It seemed like we would be loathing Darnold through the next census as he developed a personal competition with a raw Bills quarterback.  This would be an excellent time to remind the star-crossed semi-adversary that Wyoming's hottest prospect was on the board.  I'd wager the Jets could've even broken Allen's spirit.  Count it as an unseen blessing that they never got the chance.
Editor's babble: I've often said that Josh Allen wouldn't succeed if the Jets had drafted him instead of Sam Darnold. Good luck to Sam, except when the Bills play them this season. Thanks, as always, to Anthony Bialy for his wit and the giggles he provides on a regular basis. You can find Anthony on Twitter @AnthonyBialy.