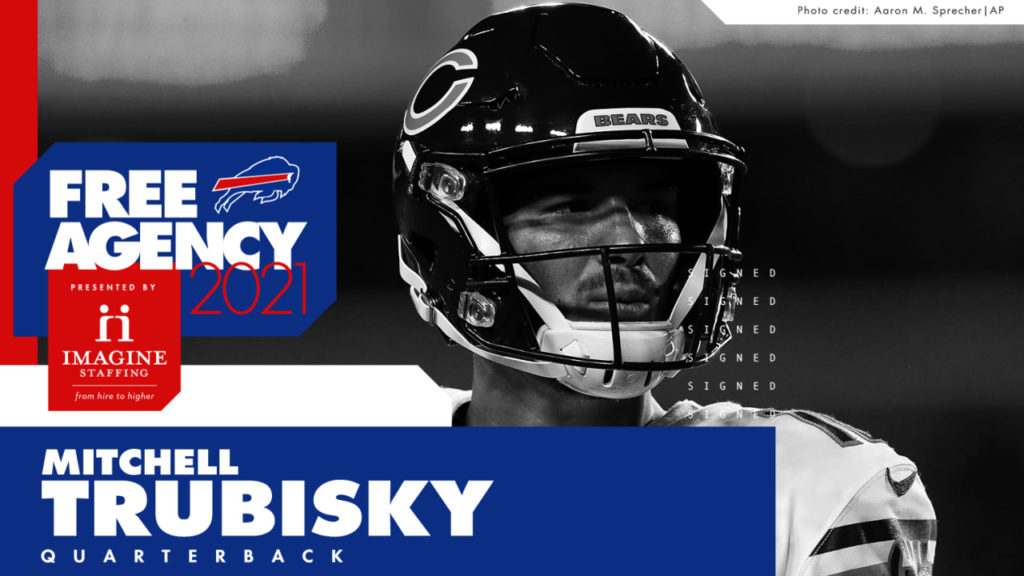 The Buffalo Bulls have a backup drafted higher than Josh Allen.  Then again, so was Sam Darnold.  Expecting hires straight from college to perform admirably in their first full-time jobs for what are often crummy companies often leads to letdowns.  Take new second-stringer Mitchell Trubisky, who they didn't need to trade up to acquire.  Everyone in 2017 is shocked.
Trubisky is presumably renting. That's unless he thinks Buffalo is awesome, which would be sweet and logical. He still might wait to return to his new town until his football journey has concluded, as this is presumably a career layover.
Worlds are colliding like George Costanza warned. Chicago's erstwhile starter is coming to Buffalo as he's replaced by Buffalo Mayor Andy Dalton. Bears fans aren't treating their new guy with quite as much reverence as he receives here for completing a single pass.
A lack of snaps in his second NFL city may not change the perception that Trubisky has more unfulfilled potential than Daniel Desario.  Bills fans hope he never, ever plays.  Maybe he can start in preseason if that's a thing ever happening again.  Exhibition games may have gone extinct like televisions that touch the ground or Cam Newton.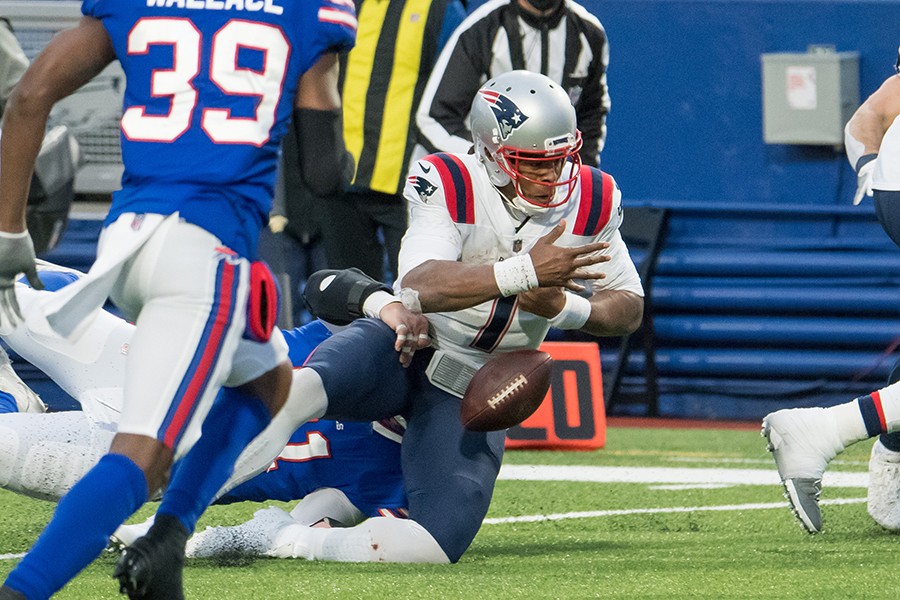 A scenario where he ever needs to throw a meaningful pass would create melancholy through no fault of his own.  Try not to picture an injury or declining quality so severe that The Simpsons wouldn't mock it for fear of remaining viewers noting ironic similarities.
The sense that Chicago wasted Trubisky's talents feels a bit too familiar. Their unwillingness to upgrade the offense makes Jack Eichel look like he's on a de facto all-star team. Don't add fellow talented players then complain when he fails to maximize his own abilities for true fairness.
My social media footprint remains a series of Matt Barkley fan accounts. A player who completed 53 passes for the Bills left a pleasant impression on his adopted city that went far behind limited snaps. Barkley was just the sort of quarterback who didn't play a lot of quarterback they needed.
Dreaming that Barkley would take less and stay a bit longer seems as unlikely as the Sabres hiring a qualified coach.  We were lucky enough to cheer for an admirable NFL player for his role.  Someone whose career didn't turn out as expected still found purpose.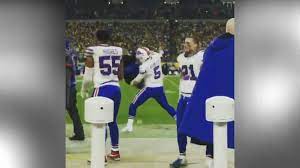 Barkley's record was swell if intangibles count. His genuine enthusiasm remained infectious during the near-constant chances he didn't get to play. Did it help? Well, it didn't hurt. A unique presence was reminiscent of Dennis Wilson's energy pumping up the early Beach Boys even though he didn't play an instrument at first. A fellow emblematic Californian's tenure didn't last forever. But we retain happy memories. The image of him windmilling his jacket is as iconic as on-field action.
It's easy to shrug off someone else's personal toll of moving for work. You don't have to weep for millionaires playing a game. But those released still have to pack up everything, say farewell to neighborhood pals, and find new supermarkets and hair salons in a place they may or may not have chosen.
Uprooting family after a transfer is never fun.  Residents who remain have fond memories cheering for neighbors who are usually only in town for a temp job.  Fans who watch rosters change like Moon phases are left hoping, say, Boobie Dixon is doing well.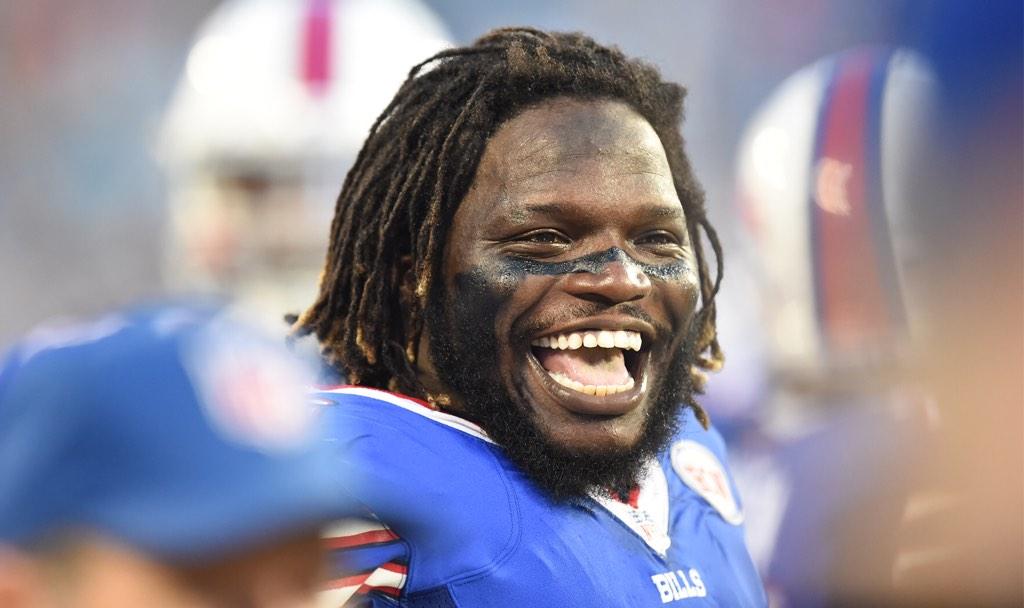 We so worried about winning football games that we were surprised to find ourselves caring about what happens to competitors. Trubisky's in a unique spot where the Mafia hopes he finds his way alongside the field then out of town. It's best for him if he's gone at this time next year, so please don't take hoping he's gone as a lack of hospitality.
Quarterback is a strange position where the second option doesn't even get many pity snaps. Depth ideally never gets tested. A backup is waiting to replace Keith Richards as Rolling Stones guitarist. All the aspirant can do is keep practicing.
Present NFL rules only allow one player to throw at a time, which makes maning the position quite different from sticking up to five receivers on the field simultaneously. Rotating in passers like running backs may be unconventional for a reason.
Eat a dozen Paula's Donuts for dinner to learn if it's possible to have too much of a good thing. Investing excessively at quarterback can waste resources. Poor teams with mediocre starters endure calls for replacement when the incumbent displays the slightest bit of struggle. Meanwhile, eternally understanding fans expect there to be minimal disruption if a renowned starter falls to injury. In reality, a backup is someone you'd hope would go .500 during catastrophic times.
Trubisky wins the Allen impersonation contest. As a quarterback who at least approximates the starter's style, coaches don't have to lop off chapters of the playbook if the horror of a starter injury is inflicted on the Bills by a sick and uncaring universe. The second-stringer would portray the lead in practice if he played on a non-Buffalo team.
Brandon Beane even wins when he gets a backup.  The quarterback room got a prominent name for what's a sweet price by NFL standards.  Backing up Allen beats maybe still starting for the Bears.  Trubisky's first and previous franchise has been a quarterback graveyard for what's now a historical era. Jim McMahon isn't walking into either locker room, but the Bills got a slightly different exciting backup. While his situation's different than that of the man he replaced, it'd be joyous to also see him succeed on a personal journey.
Editor's babble: Beane still shocking the FAMbase on a regular basis. Mitch Trubisky for a one-year rental at a Walmart prices? Didn't see that one coming. Thanks, as always, to Anthony Bialy for all the giggles and thought provoking posts over the years. You can find Anthony on Twitter @AnthonyBialy.