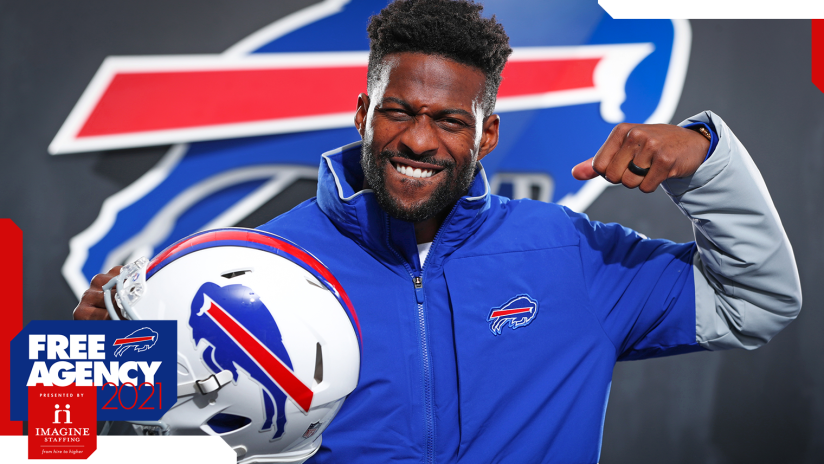 You can always get a little better. Being satisfied with a performance is the surest way to not maintain it. Take how the Buffalo Bills have worked efficiently to make sure passes continue to have somewhere safe to land, namely in friendly hands. This band of receivers that's as hot as KISS adds replacement members way more convincing than that fake Ace Frehley.
Emmanuel Sanders is trying his hardest to fit in, and trying blue cheese is as admirable as the dimension he brings to his new town's team. A career spent evasively creating dynamic chances should allow him to fit right in with a receiving corps whose biggest concern is having enough footballs to throw.
The platoon added someone skilled even though they seemed stable after a subtraction. The Bills decided they better replace John Brown. The latest example of reality sucking involves losing Smoke despite his contributions. As usual, there were complications with money bits, which ruin everything. A system where everything is free doesn't quite generate as much bliss as anticipated.
It's not that we wanted the friendship to end: it's just that it required payment to continue.  Brown would've been in the last year of his deal.  Management tracked down a speedy replacement.  As for the player's perspective, the extra dollars the Raiders gave him will have to serve as compensation for not getting to catch passes from Josh Allen.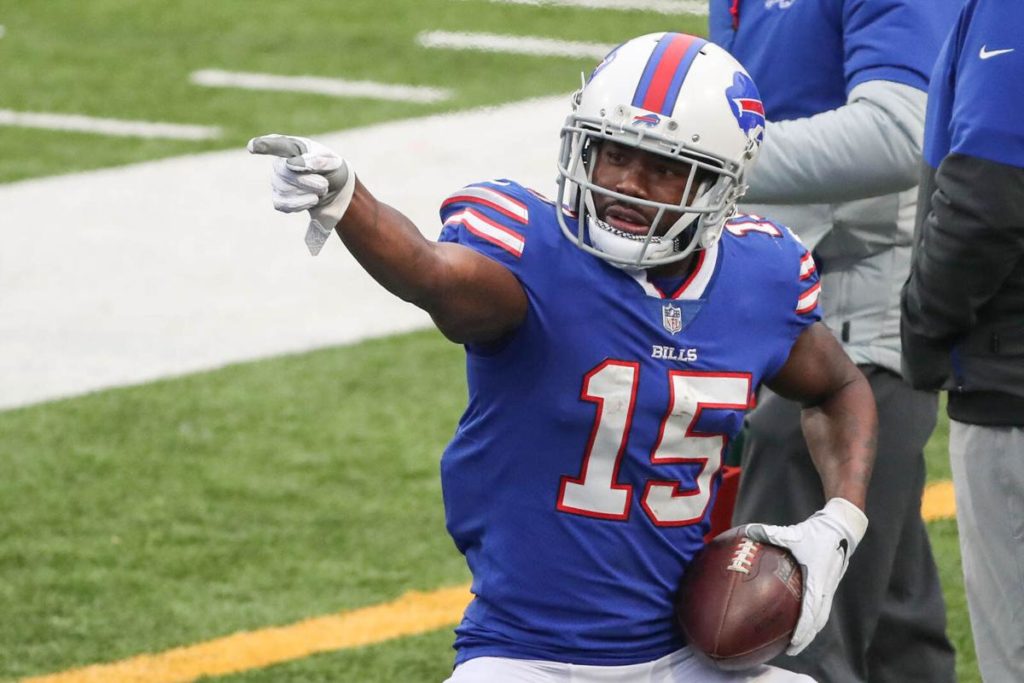 Brown was good when healthy. Sure, football's tricky in avoiding injury. My detailed observations of the sport indicate there is a fair amount of physical contact. Brown was hurt in half his Bills seasons, and it's a testament to the sport's unforgiving nature that it equals one.
It's slightly less awkward discussing who'd replace a coworker now that his locker is empty. But they might already have had a player to help replace Brown. Grumpy observers hoped Gabriel Davis would be able to contribute as a fourth or fifth option. It turns out I was a pessimist.
A rather pleasant example of rookie receivers excelling might have been good enough to make a player ahead of him redundant. His temporary promotion during part of 2020 also served as an audition for permanency. The understudy isn't just waiting for the star to have a sore throat anymore.
More mature players by coincidence of birth don't prompt concerns. Cole Beasley broke his leg from lugging around a huge set. Getting 11 yards every time they needed 10 is exactly the sort of reliability that's been missing from the slot this century. Ha ha, remember when Josh Reed was supposed to do that job?
Fans can't offer Stefon Diggs any more praise, so here's some anyway.  Uber creates a six-star rating just for him.  If you haven't gotten ahead of yourself enough this offseason, imagine how exciting it'll be to see him feed off a full crowd's energy.  Spoil yourself and think he could get even better instead of going the traditional Buffalo fan route and figuring happiness has peaked.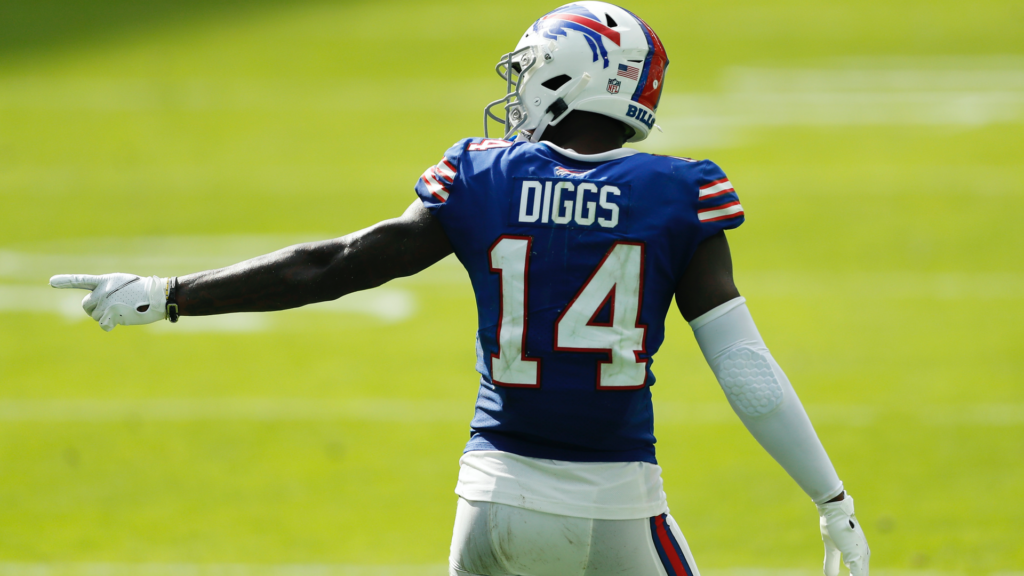 People can't eat video games, which dictates household budgeting. Similarly, football teams are only allowed to throw so many millions at employees. A franchise must avoid the temptation to invest too much in one position. It'd be nice if managers could spend at will, but leagues and life are restricted by dang currency's limitations. Adding someone as prominent as Sanders without starving is another football win during springtime.
Teams play a zero-sum game at the draft. Every choice at one position means one not taken at others. The obvious truth is easy to note and challenging in practice. Managers can claim they're drafting the best available and not by need, but a player at a deficient position within a few draft grades of a candidate at a spot where they're stacked might prompt a quandary.
Sanders makes drafting a wide receiver a rather frivolous luxury. The Bills could instead focus on either line. Either give Josh Allen more time to throw or let the offense not have to score as much depending on which side gets attention.
The search for a trick play player concluded in the locker room.  Retaining Isaiah McKenzie is another small coup for a front office that pulls them off regularly.  You're doing okay if your fifth option forces defenses to prepare against sweeps and possibly throwing to the quarterback.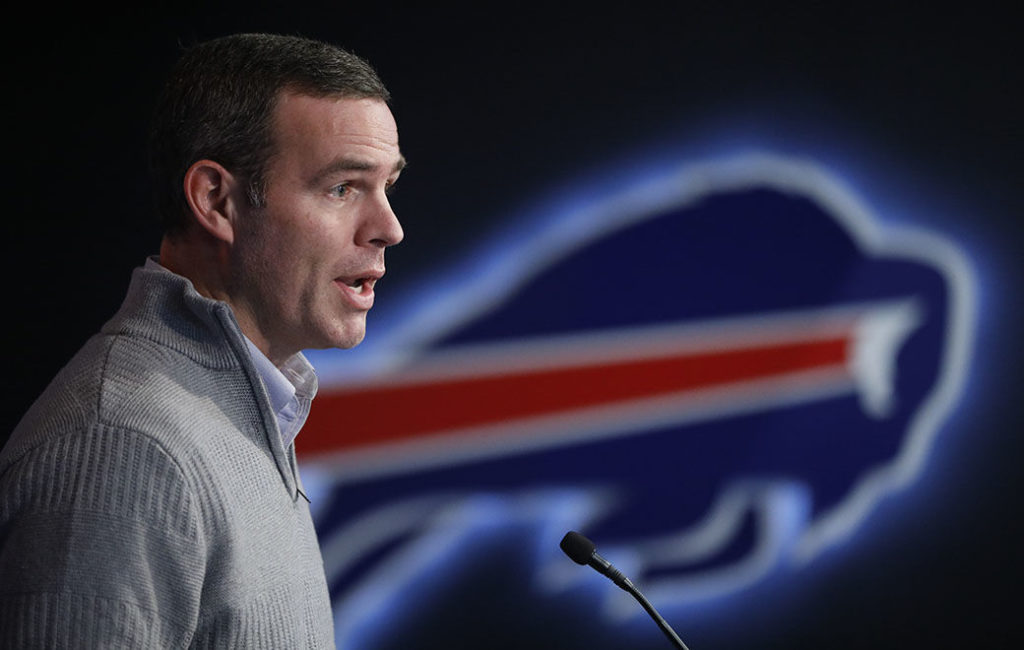 Brandon Beane should just choose magically again, as that solves everything. There's recent precedent for successful spells, as Davis went 128th overall. And the particularly hopeful can believe they got a draft steal for this year last year, as we still haven't seen Isaiah Hodgins due to injury. Expecting production from a 2020 sixth-rounder is like wagering GameStop stock will peak again. But that doesn't mean he's incapable of helping. Maybe he could back up Davis. Promotions come quickly for growing companies.
The general manager might prefer to restock at, say, defensive tackle instead of a wideout group hoping to get selected to the Pro Bowl as a unit. The Bills are already scraping heads against the salary cap ceiling as they add more carpeting. The urge to meddle with every position is like checking on what's in the oven. But the impulse to ope the door will only release heat. Trust your cake will be tasty.
The Bills seem confident in anticipating that fortifying one area will allow them to overwhelm enemy forces before suffering an invasion on their soft flank. Overloading at one side is quite a wager, like buying lots of bullets and not much food on the Oregon Trail in the hopes of saving cash by hunting well. In this case, Buffalo are the predators and not easy prey.
This franchise might continue trying to be fantastic at one thing and clobbering accordingly.  Replacing Brown with Sanders might be considered an upgrade even by those without Bills tattoos.  The offense has enough assets to keep throwing like it's arena football.  Check for end zone screens and sky overhead if it's tough to distinguish.
Editor's babble: Thanks, as always, to Anthony Bialy for his mind-bending contributions to our blog.You can find Anthony on Twitter @AnthonyBialy.