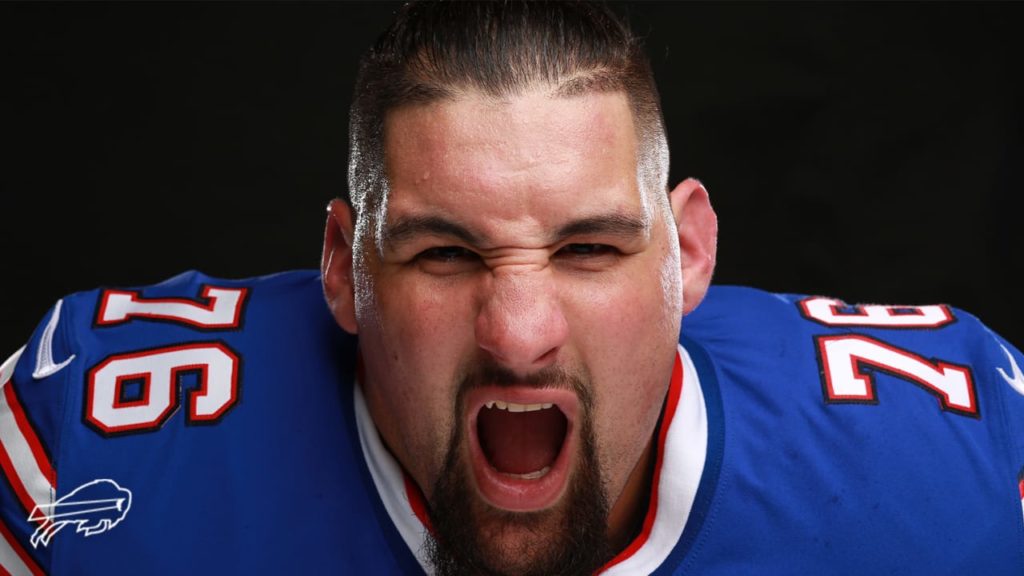 Gratitude for what's already possessed is a constant challenge. People naturally trend toward thinking anything they're accustomed to sucks. But a happier perspective is the reward for those who treasure what's become standard. Those seeking reasons to already be pleased don't wait for a firing and eviction to appreciate income and a roof, respectively.
Look to the Buffalo Bills keeping their assets for guidance noticing blessings like wise contract extensions. Preserving the roster is particularly welcome for a team coming off a final four appearance.
Retaining three starters for at least a bit more avoids the sort of roster churn that should be left to playoff outcasts. The only thing better than bringing back players is if they're good. Let slackers bail, naturally. Consensus seems to indicate happiness that this trio all remain. Can any of them coach hockey?
Matt Milano's fresh deal supplies the team with the same type of security he applies on the field.  Electricity pairs with range to equal a welcome extension.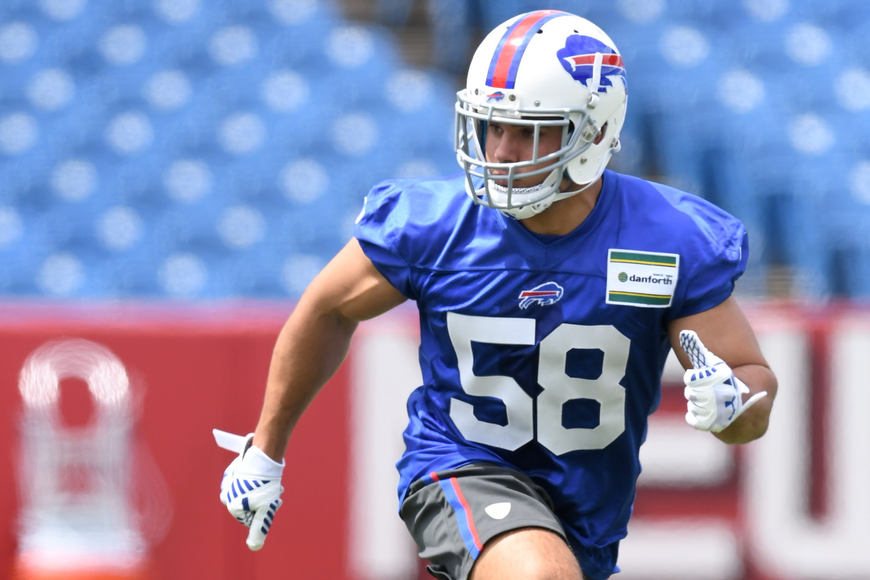 Running backs hoped he'd not only leave Buffalo but football. Instead, Milano's boutique cupcake bakery will have to wait. They're not the only skill players upset: the linebacker in question is capable of covering tight ends and maybe even a low-ranking wide receiver if they're on the field in high quantity.
Continuing to profit from a late-round steal is especially welcome for a team that often only deploys two of the player category on the field at once. Demonstrate value by not being there. Everyone saw the difference when Milano was missing, as the defense didn't exactly improve.
The most pressing concern isn't about Milano's play but rather how often it's unavailable. Ample talent sidelined by injury beats a healthy Jet. Still, staying well enough to play is an obvious goal that helps as much as the alignment. The right players can make any coordinator look like a genius.
Meanwhile, bringing back 40 percent of the offensive line in a few days creates security against defensive ends and for game plans. The Daryl Williams who plays for the Bills is my favorite, which is not to disrespect the Australian politician or rugby player. It's just that I've seen this particular one use prototypical tackle measurements effectively for my favorite team. Treating Carolina like a farm team can't make Roger Goodell happy, which is another reason to embrace the system.
Anticipation about pre-empting free agency depends on the lineman.  With an artist like Jon Feliciano, you got no complaints.  The presumed starter offers the delightful meanness you want on your line's interior.  I hope other teams hate the deal.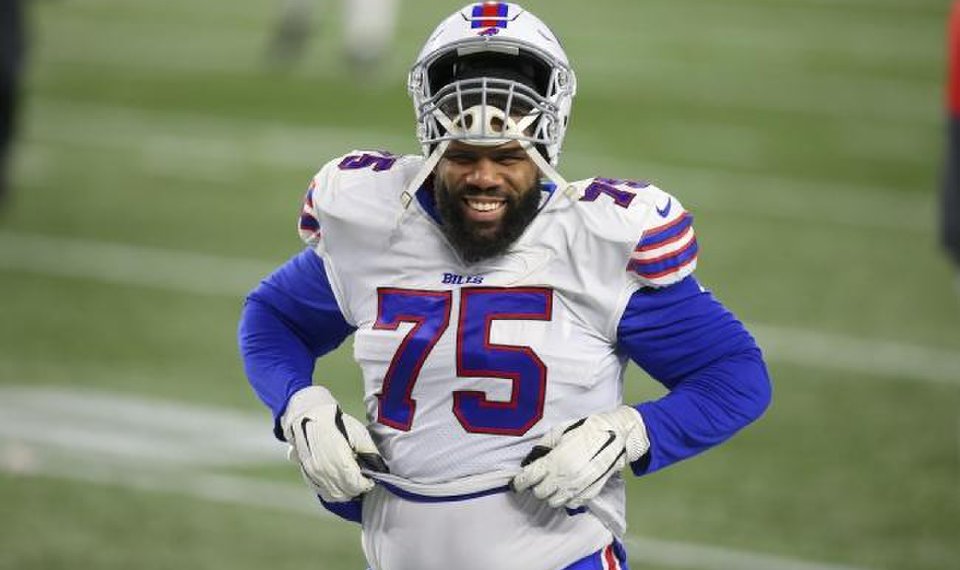 Coaches should feel relieved I figured out who should start. The Daryl and Dion Show frame the line's edges. Mitch Morse kindly accepting a coupon to stay keeps them set at center. And Cody Ford can stay at guard even if the league still calls him a tackle.
A team set at offensive line by March offers eerie comfort. The Bills established continuity, and not in the Sabres way. The best units don't play as individuals. Reliability spurred by the experience of working together enables the five lions to form Voltron.
I'm hoping to hire Brandon Beane to organize my personal finances. I just have to learn how to negotiate like him first. His new prospective side gig won't put miles on his car. Buffalo's financial wizard embodies expertise at stretching his budget. The specifically skilled general manager somehow finds enough cash to dine out every night of the week while affording a Chexx Hockey machine for his rec room.
Clubs win in March even if you can't tally them. Players who'll remain part of the future count their nickels instead. The best front offices perform magic tricks to make extra money appear. Fans were told this particular outfit was brushing again the limit. But Beane somehow shook his phone and made funds show up in his PayPal account.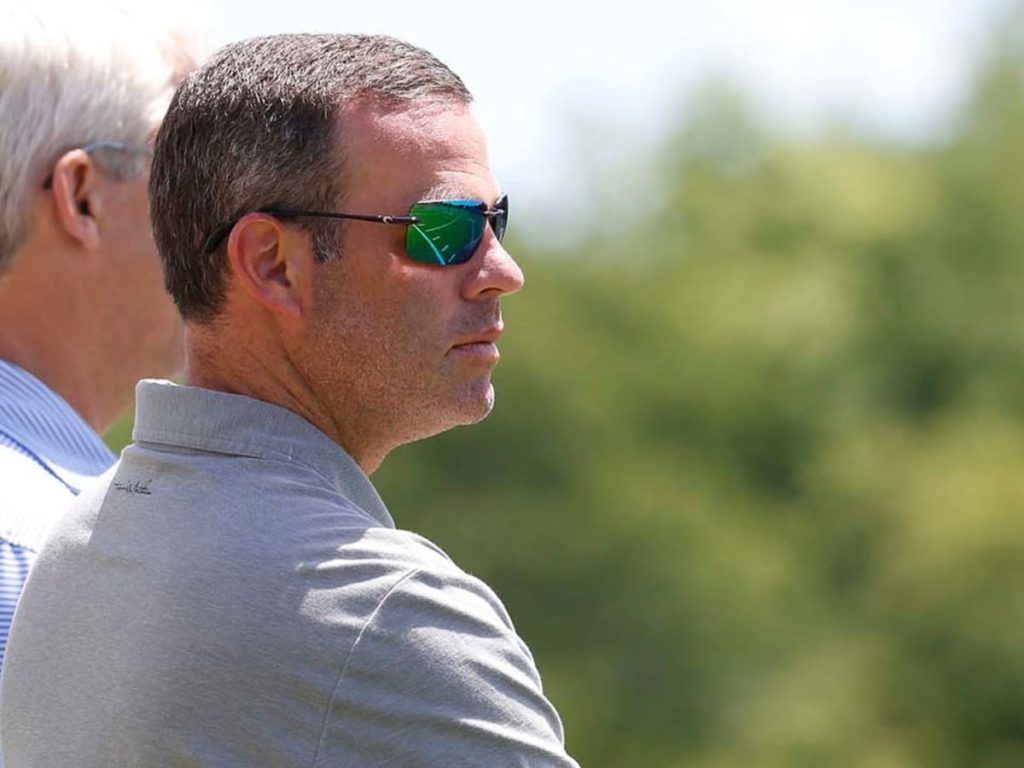 It's always easier to retain talent than find more. A simple notion that's not easy to implement seems unspectacular. But like the light switch working, you realize how nice it is that something works when it fails to perform its task.
The front office could've saved a great deal by letting Milano run to another team. But then they'd have to find a replacement. Oh, right: you have to pay for talent. And chemistry could be bad enough to make you rewrite your Bumble bio. Franchises can only hope new players fit in with their gang. By contrast, the Bills already have guys known to belong in the locker room. Who wants to change nameplates?
Players who don't touch the football under normal circumstances make that job easier. The career tallies of direct ground gains for the re-signed players may not impress. Milano has five each of interceptions and fumble recoveries, while Williams fell on the ball once. Lucky Feliciano has two recoveries. They belong to job categories enabling fancier maneuvers.
True excitement doesn't take the form of replacing a linebacker. Having the same basic team removes the cheap frenzy provided by pondering new lineups. But deploying those who've already excelled makes fall more sensational. Transformational transactions are for teams desperate for headlines. At last, that doesn't include the Bills.
Retaining personnel from a team that won 13 regular times and two bonus outings thrills in continuity.  If bringing back the cast is an option, forget seeking replacements.  Nobody wants to watch Coy and Vance.  Buffalo finally has a team good enough where they don't have to seek a massive influx of outsiders.  You mean they want players back?
Editor's babble: Thanks, as always, to Anthony Bialy for his poignant contributions to our blog. You can find Anthony on Twitter @AnthonyBialy.