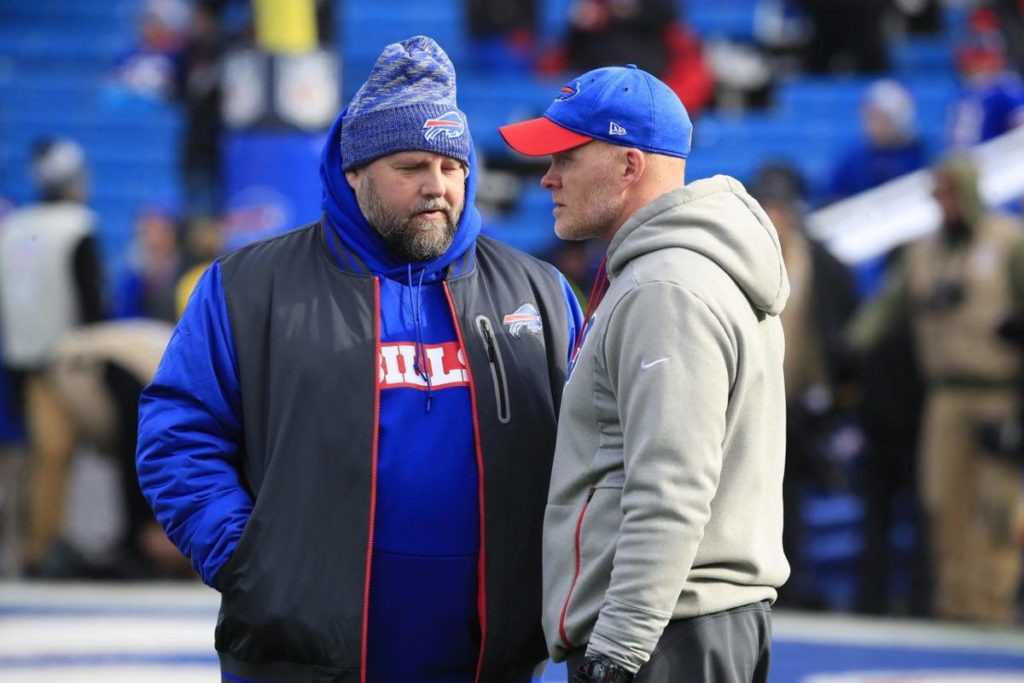 If life during the COVID-19 lockdown wasn't weird enough, the Buffalo Bills opened our eyes during the pandemic by putting together a season that surprised even the 'homerist' of homers, myself included. The Bills won't be sneaking up on any teams this upcoming season, that's for sure. They also will likely be aggressive this off season in free agency and the draft because NFL championship rosters are often short-lived. Furthermore, this year will be even stranger without Combine data to obsess over before the NFL draft begins on Thursday, April 29th.
While the world proceeds to get vaccinated against COVID-19 and attempts to return to normal business practices, the NFL salary cap was set on Wednesday at $182M and change. This will cue the floodgates of free agency to open and result in a tsunami of talented players becoming available, the likes of which the NFL has not seen since free agency began in 1993.
The pandemic changed the best laid plans and NFL budgets, so we can only hope full stadiums in the fall will return and the salary cap will once again grow instead suddenly contracting as it did this year. There's no doubt been a lot of heartburn experienced by general managers who were already up against the salary cap.
With limited cap space the Bills will have to get creative to retool their roster for the upcoming season. Almost all NFL teams are facing significant cuts, some more drastic than others (the Saints!), so Buffalo should have an opportunity to sign some talented veterans, likely to one-year holdover deals.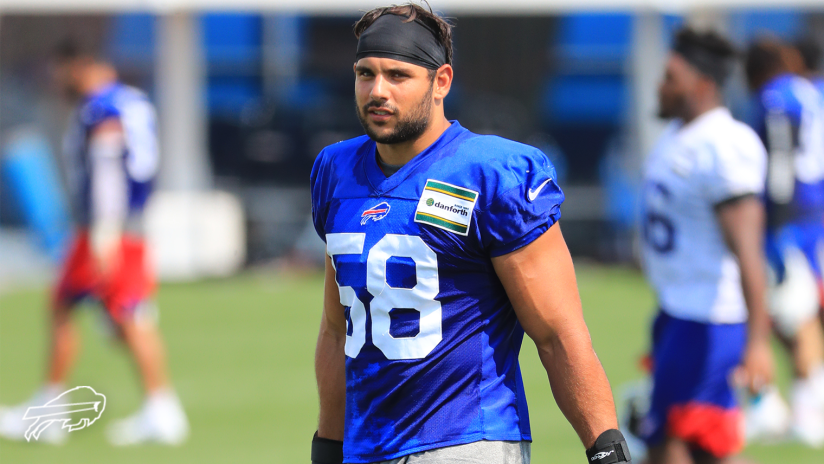 However, in order to do so there will be some painful cuts of their own that will have to be made. Some players have already had their contracts extended (Micah Hyde) and others restructured to make more room under the cap (Mitch Morse). Others like Matt Milano will likely have to find a home elsewhere because the Bills will always be fiscally prudent with Brandon Beane at the helm.
It still feels odd realizing the Bills are in a position to contend for an NFL Championship this season. After more than two decades of hoping the Bills would become relevant again, a pandemic happened and Buffalo made it to the AFC Championship game. The thought of the Bills becoming a team that could actually win a Super Bowl championship suddenly became very real.
So along with trying to adapt to a new world during a pandemic, the Bills suddenly morphed from 'mythical success somewhere in the future' to 'the real deal'… in the here and now. Watching games last season with few or no fans in the stands didn't help bring any sense of reality to the whole experience.
Now I find myself, perhaps like other fans, having to shift gears and change my expectations for the Bills. Winning a Lombardi trophy this season isn't some fantasy to day dream about happening. It's a realistic goal for Buffalo THIS season. Just writing those words still boggles my mind.
In fact, part of the reason I haven't spewed more wyobabble lately is because it's taking me some time to adjust to this new world order. Like other venerable Bills fans, I've thought about what it might feel like when Buffalo became successful again and in line to compete for a Super Bowl title.
What I didn't think about was how deeply two decades of despair would reinforce the "one for five before I die" mantra in my head in unintended ways. Letting go of my lovable loser status as a Bills fan rocked my world a bit more than expected.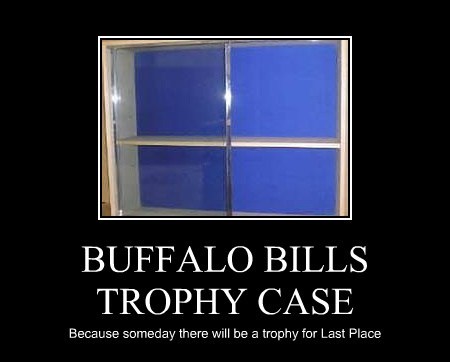 After reflecting about the reasons for this way of thinking, it occurred to me that as time went on during these last two decades, the message in my brain connected winning a Super Bowl with dying… because the fan inside me started equating a Super Bowl victory with the end of life because of that phrase " 1-4-5 B4 I DIE".
It was like believing the end times are happening because the Bills are actually good. Haha… it's funny how the mind will sometimes connect seemingly separate events. Superstitions often emerge from these types of feelings. We connect two events that are basically unrelated and it forms a bias our brain. "This happened because THAT happened". Our brains connect dots that sometimes have zero common denominator in reality.
When you long for a championship title for your beloved sports team as long as Bills fans have, the journey sometimes becomes the story. 'BillsMafia' was borne out of our collective identity as lovable losers. Our angst brought us together. When expectations are relatively low it's easy to slide into the comfort zone of knowing the worst thing that could happen in any given season is that your team sucks and people will make fun of you on social media.
So what.
We endured a legacy of losing and never broke a sweat. We became a curiosity to outsiders because we loved our team no matter how bad they were in any given season. We embraced all of it by showing the NFL world how to be a loser with dignity. We even started a movement donating to charities when other fan bases insulted us.
So now what do we do since the Bills suddenly morphed into the darlings of the NFL and are on everyone's radar? After basking in irrelevancy for so long, the sudden change in expectations for Buffalo may require a re-wiring of our brain to adapt to our new found fame as one of the best fan bases in the NFL.
If this drivel hasn't bored you enough, stay tuned. I'm going to spend some time during this off season examining some of the behavioral effects that may occur when changing expectations take place on the field for our beloved football team. I'll also be looking at issues stemming from the pandemic and possible implications affecting the team and FAMbase as the world begins to reopen.
Editor's babble: Thanks to all who read my wyobabble and appreciate a quirkier take on sports. Holla at me on Twitter @RobynMundyWYO.