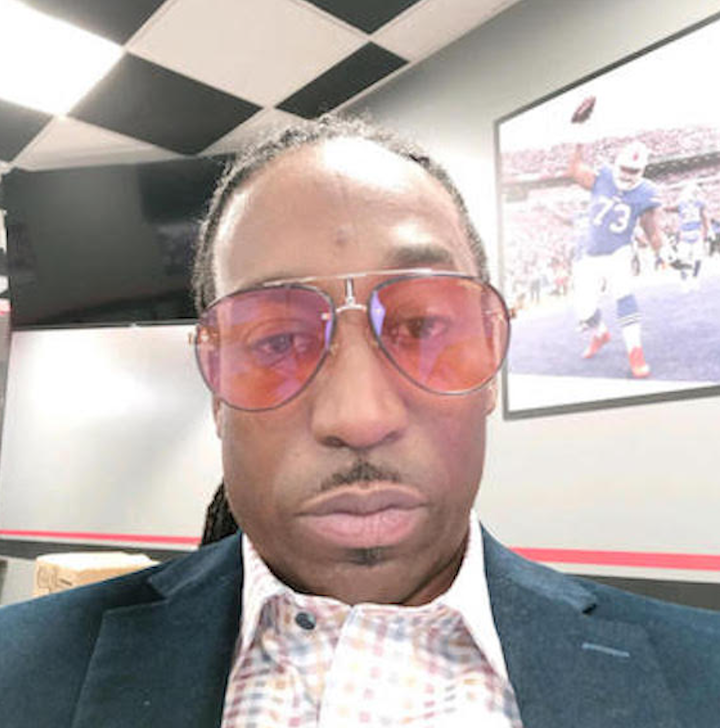 The Bills currently have 7 draft picks with the 30th selection in the first round. Some areas of need the Bills need to address are OL, LB, CB, DL, TE, S. Right now the Bills have no money to re-sign anyone, and that leaves plenty of holes coming off a 13-3 season.
GM Brandon Beane excels around this time of year in putting the franchise in a great position to compete each year since he's been at One Bills Drive. The NFL Executive of the Year and his scouting department will have to fill some holes, and the majority of these picks will be asked to have an immediate impact from the start. Last year the Bills traded their first round pick for Stefon Diggs and I think they'll need more picks after giving up their 4th round pick (via Diggs trade).
If you read my debut post for Muki's FAMbase Weekly, you will see I suggested the Bills obtain J.J. Watt and Le'Veon Bell. If that happened, then you're not really looking for an immediate impact in the draft for a starting role, given what Bills have returning.
So here's my Mock Draft 1.0. Let me know if this make sense, Feel free to use the comment section after this post to explain what you might do differently in this draft.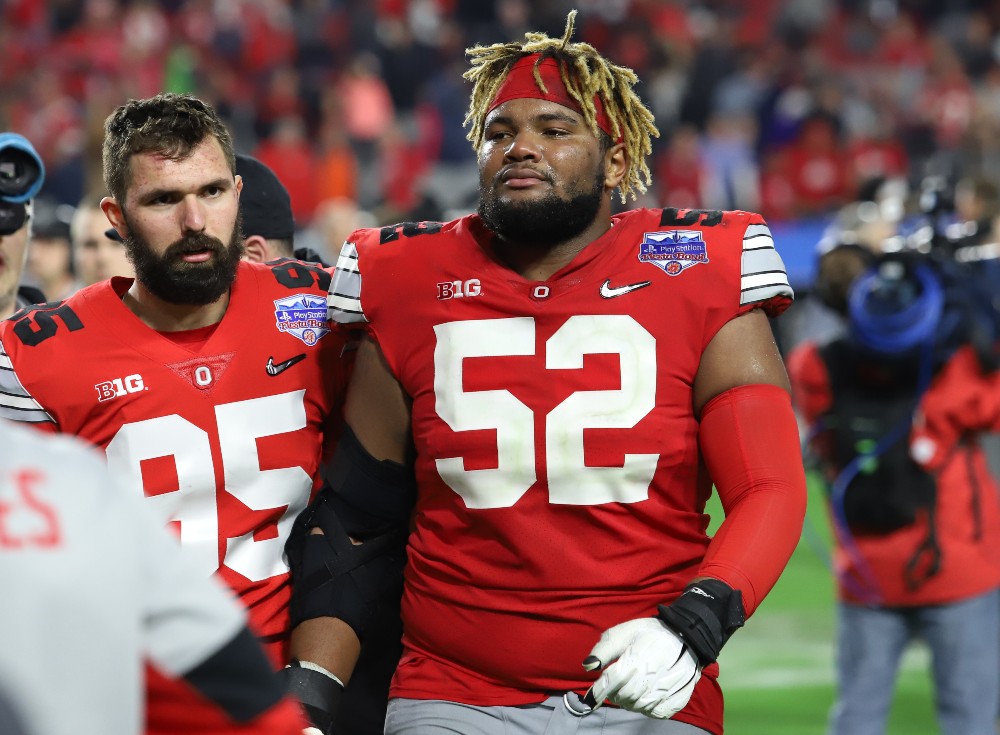 PICK 33 TRADE (VIA JAGUARS) 2nd ROUND
Wyatt Davis – 6'4, 315 – OG – Ohio State
BILLS move back a few spots and gain Jacksonville pick 121st in the 4th round as well. They are committed to running the ball this year by drafting perhaps the best zone blocker in the class with all the trimmings. AP 1st Team All-American, Big-Ten All-Decade Team plus NFL Bloodlines. Will help ground game right away. Must develop his pass blocking on an NFL level but he will have time if the Bills re-sign Jon Feliciano. CLICK HERE TO SEE DAVIS HIGHLIGHTS.
Other Options: Tyson Campbell 6'2, 200 – CB -Georgia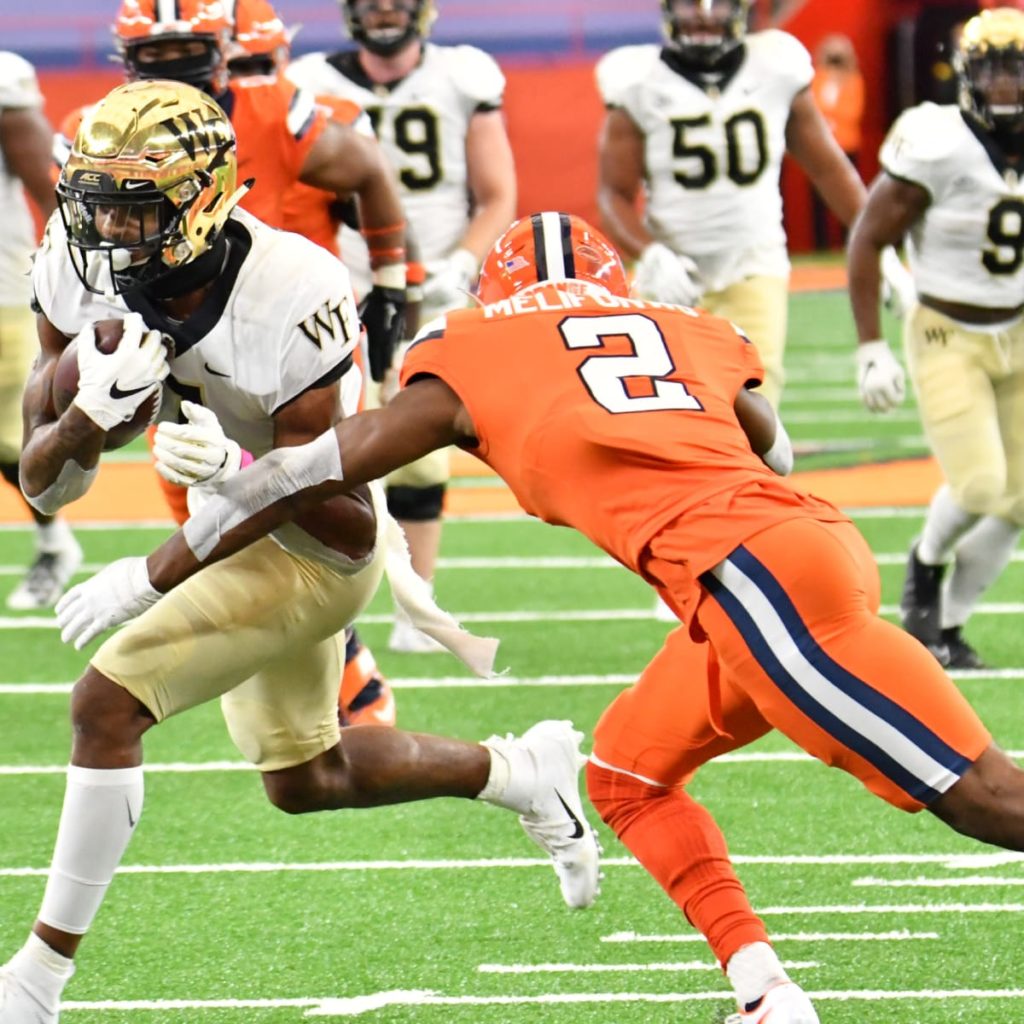 PICK 61 2nd ROUND
Featu Melifonwu – 6'3, 215 – CB – Syracuse
A big, rangy and very physical zone-defender. Uncertainty exists with free agents LEVI WALLACE and JOSH NORMAN, so the BILLS may draft a cornerback. This would be the 2nd highest in a draft since selecting TRE' WHITE in 2017. Good ball skills, can tackle in open space and will challenge taller wide receivers inside the red zone. CLICK HERE TO SEE MELIFONWU HIGHLIGHTS.
Other Options: Dylan Moses – 6'3, 235 – LB – Alabama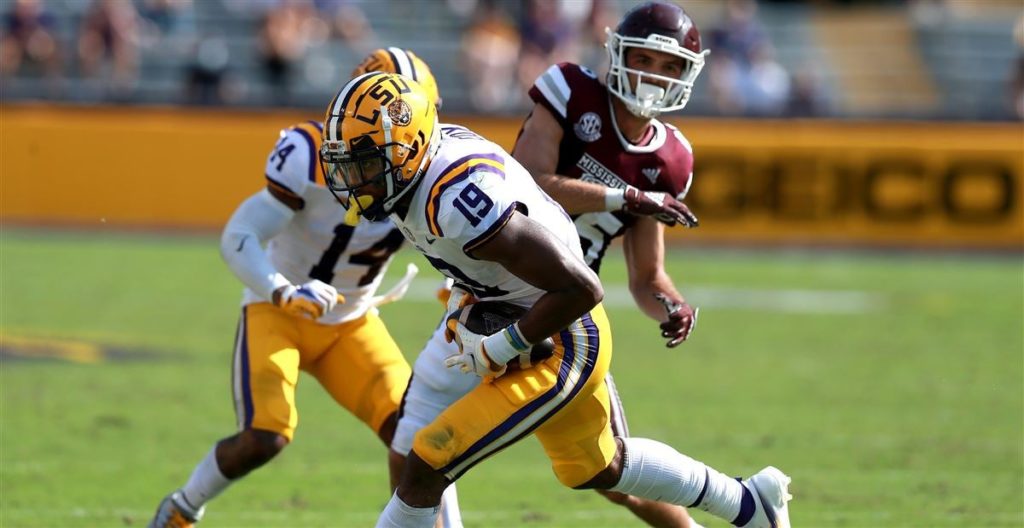 PICK 94 3rd ROUND
Jabril Cox – 6'4, 235 – LB -LSU
A stud-transfer from North Dakota State who wanted to bang out with the Power 5 schools after winning three straight FCS National Championships. Cox proved that he can play on a bigger scale, posting 92 tackles, 9.5 tackles for loss, 3 INTs and one touchdown. Cox has great cover ability and that is something the Bills desperately need with Matt Milano heading to free agency. Stock rising as we speak! CLICK HERE TO SEE COX HIGHLIGHTS.
Other Options: Cameron McGrone – 6'2, 232 – LB- Michigan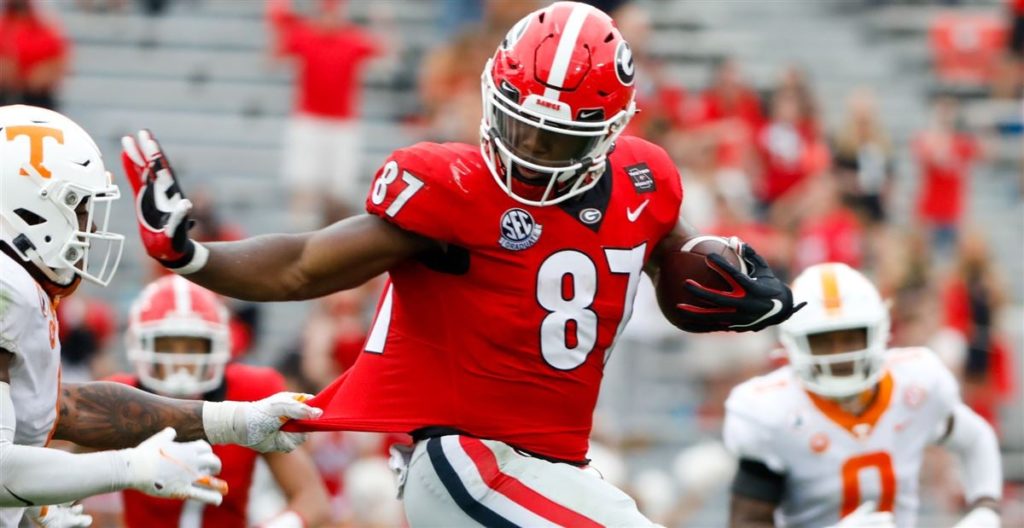 PICK 121 4TH ROUND
Tre' McKitty – 6'5, 245 – TE – Georgia
Used primarily as an H-Back for blocking this year, McKitty has all the tools to be a complete TE. Pairing him with Dawson Knox in 12 personnel or split-zone gives Coach Daboll what he needs. McKitty's receiving numbers were better in 2018 and 2019 when he was playing at Florida State. CLICK HERE TO SEE McKITTY HIGHLIGHTS.
Other Options: Shi Smith – 5'10, 190 – WR/KR South Carolina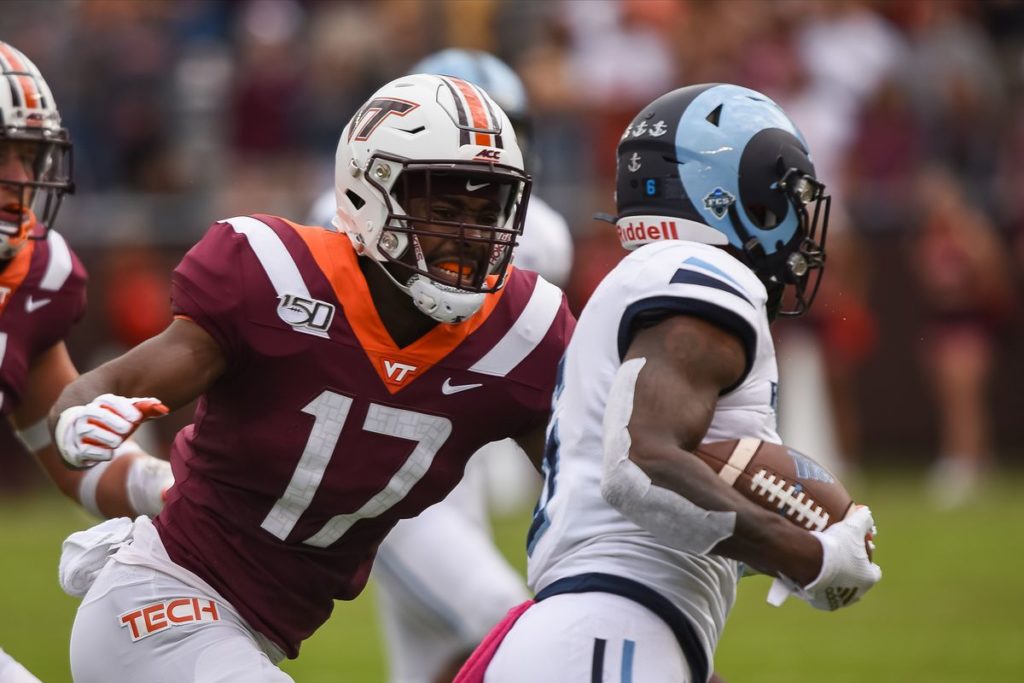 PICK 145 5TH ROUND (VIA RAIDERS)
Divine Deablo – 6'3, 225 – (HYBRID LB/S) – Virginia Tech
This is what I think Coach McDermott meant by size and speed, especially because he can play physical in the box like a linebacker… plus have the ability to cover like a safety. He also runs a 4.55 forty. Deablo has the ability to be in any NFL rotation, also a special teams contributor right away. I think he can be a potential steal no one is talking about. I feel Jeremy Chinn was on their radar, but Epenesa was higher on their board. Coach Frazier will have fun with this specimen. 55 tackles, 4 interceptions, and 8 pass deflections. CLICK HERE TO SEE DEABLO HIGHLIGHTS.
Other Options: Spencer Brown – 6'8, 315 – RT – Northern Iowa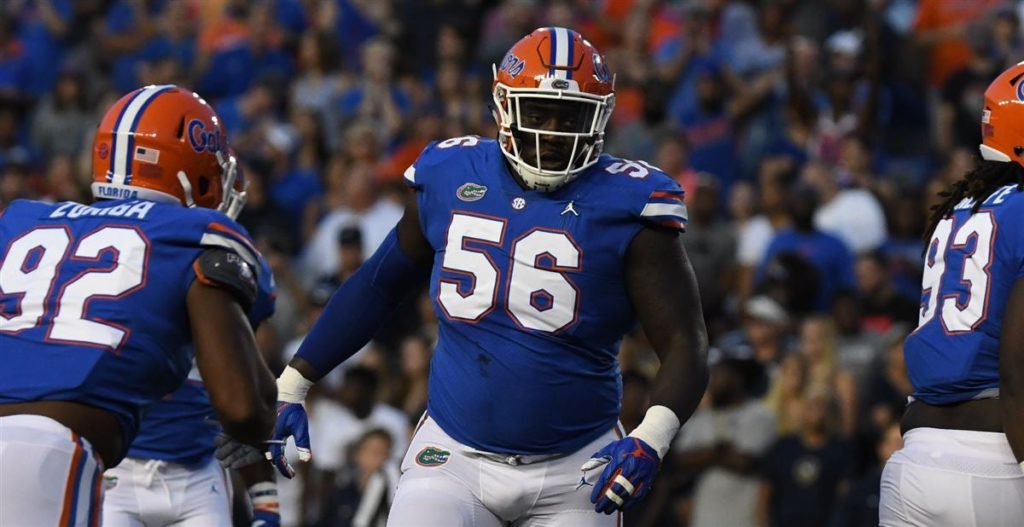 PICK 158 5TH ROUND
Tedarrell Slaton JR. – 6'5, 343 – DT- FLORIDA
This guy just causes havoc on every play. A nightmare for A quarterback because he pushes the pocket like Jordan Phillips did. Imagine him next to Ed Oliver and pressure coming off the edge. CLICK HERE TO SEE SLATON HIGHLIGHTS.
Other Options: Trill Williams – 6'2, 200 – DB Syracuse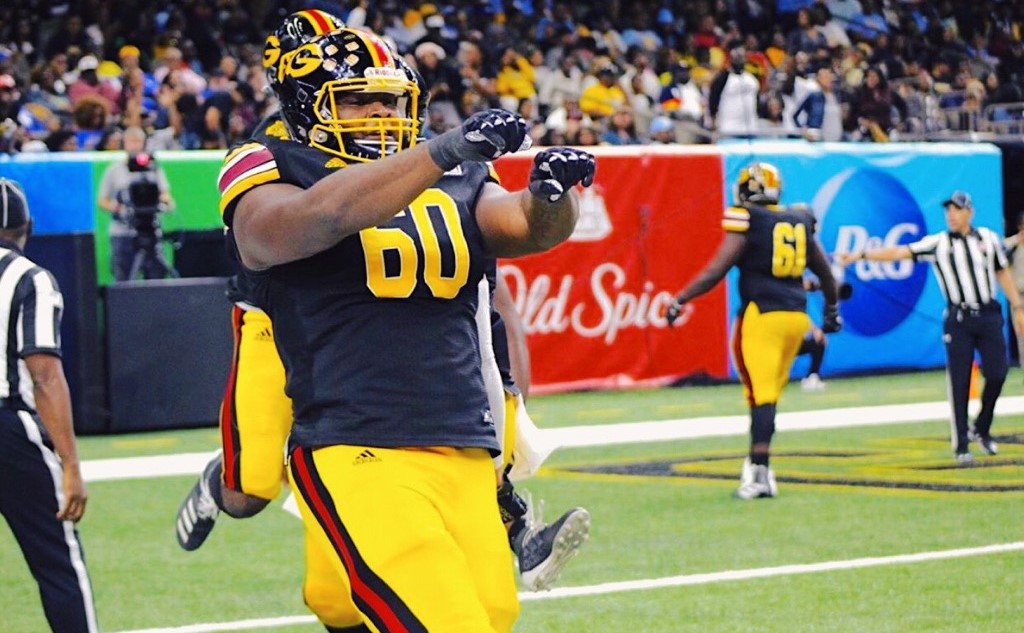 PICK 189 6TH ROUND
David Moore – 6'3, 320 C/G Grambling State.
Versatile defensive lineman with a nasty attitude. Strikes violent punch at the point of attack. High Motor. Bills add quality depth with HBCU player of the year. CLICK HERE FOR MOORE HIGHLIGHTS
Other Options: Naquan Jones – 6'4, 335 – DT – MICHIGAN ST.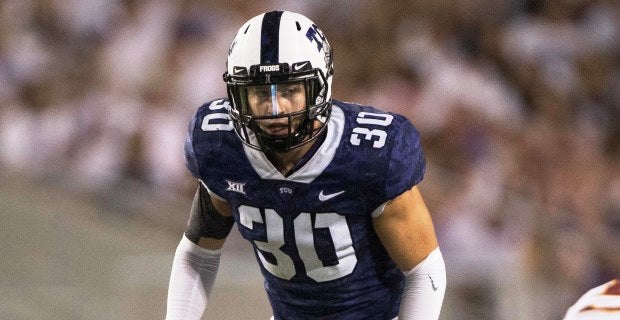 PICK 200 7TH ROUND (VIA CAROLINA)
Garret Wallow – 6'2, 230 – LB – TCU
Very instinctive and is a tackling machine. Solid defender vs the run game must improve shedding blocks to make an impact in the NFL. CLICK HERE FOR WALLOW HIGHLIGHTS.
Other Options: Jaelon Darden – 5'9, 175 – WR – North Texas
OVERALL: This 1st mock draft fills positional holes and could impact the team right away with room to grow, even though they are already on a championship caliber team. Coach McDermott is looking for the biggest and fastest 'badasses' to compete against dynamic teams such as the Chiefs, Ravens, Colts and Titans.
Of course this mock will change after March 17 when free agency hits. We will see in the coming weeks how serious are they about J.J. Watt, as well as re-signing Feliciano, Williams before March 17. The Bills brass will definitely have their hands full.
IN COACH'S WORDS
SPECIAL THANKS.…… to Dean Kindig (@TCBILLS_Astro on Twitter). If you're not following him, you are doing yourself a disservice when it comes to Bills draft scouting. And please don't forget to leave a comment below……… SEE YOU IN MOCK 2!
Editor's babble: Thanks to Muki Hawkins for his thought provoking mock draft. You can also find Muki on Twitter @wufosports and doing his thing on power965radio.com.