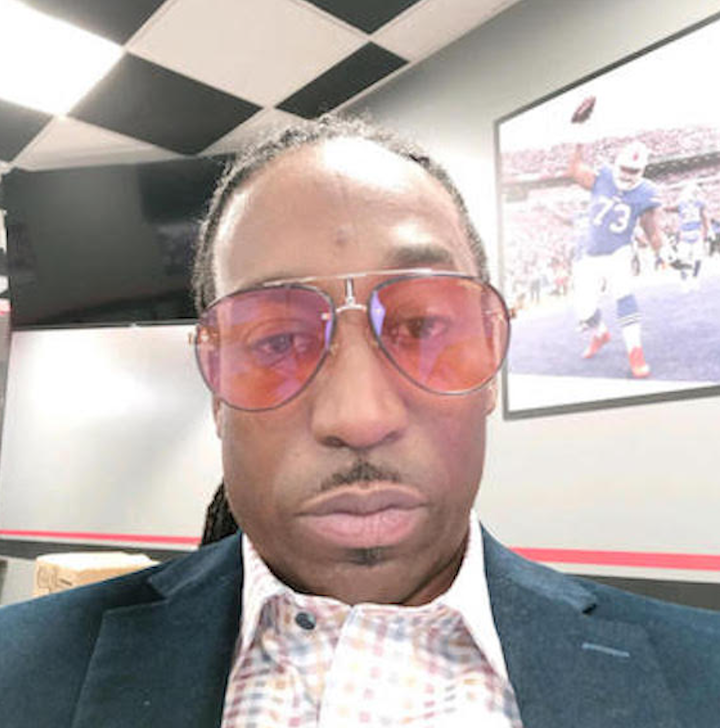 The off-season is starting to set in as Free Agency looms in March. We have a Super Bowl Champion and it's not an AFC representer, I'll just say that! But the AFC East Champion has to figure out how to replace 14 positional depth players (10 offense/4 defense). In order to defend their title as the division's best, the Buffalo Bills scouts will be challenged to replace at least some of these players with draft picks. Brandon Beane also will have to find the best Free Agents available to fill in the rest, as well as find the right fit for Coach McDermott's locker room.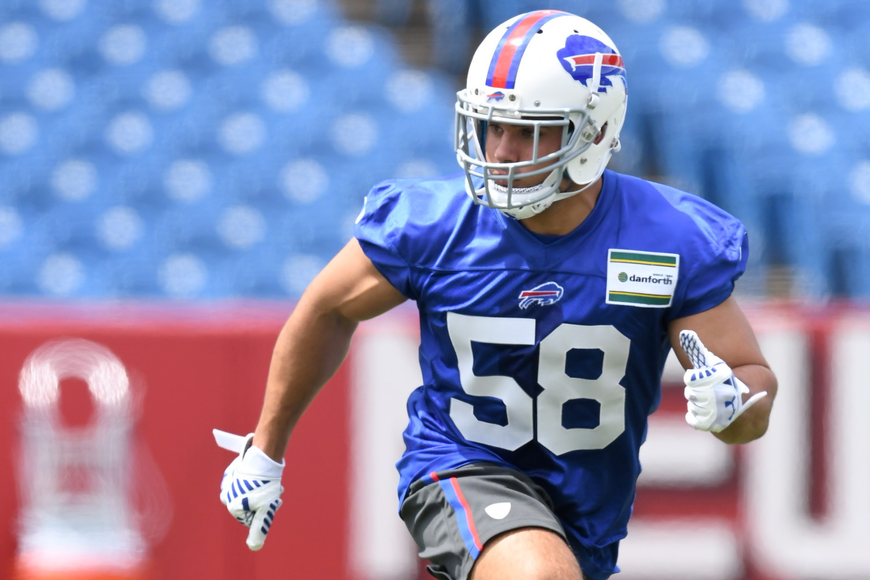 THE UNRESTRICTED:
LB MATT MILANO
2020 season – 45 tackles 4 TFL's 3.5 Sacks. ONLY started 5 games because of injury, something that has plagued Milano throughout his career. He played in 10 games this season overall. PROS: True scheme fit CONS: Durability Overall: Did show how valuable his presence was while he was injured, but he has priced himself out of Buffalo. The Bills have proven they can develop late round picks and get them paid. Milano market value is set at $13M.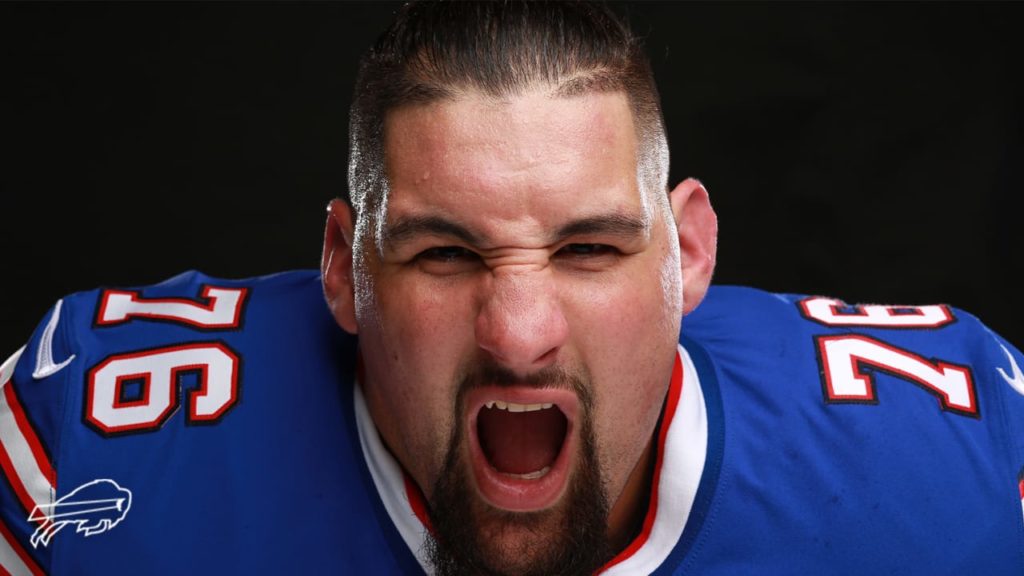 OL JON FELICIANO
Missed 10 games due to pectoral injury, came in mid-season and provided a spark up front when Cody Ford was moved to the Left Guard position after the Bills released Quinton Spain. PROS: Josh Allen's bodyguard. Can play multiple positions so he is a continuity piece. CONS: Truthfully more physical as a run blocker, which the Bills didn't showcase as much this past season. Overall: Needs to improve on a being stronger pass blocker played very well this season, even played center. His bond with Allen won't allow him to leave, worst case he signs a one year deal to extend into 2022.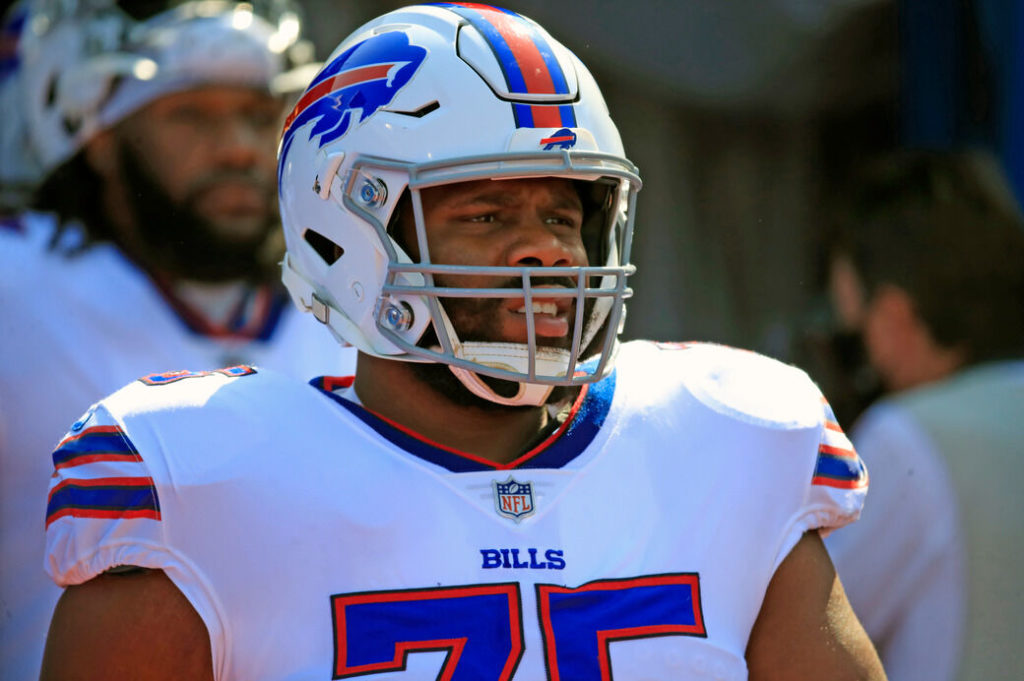 RT DARYL WILLIAMS
Regained that All Pro form Beane & Co. knew Williams was capable of performing. Ranked one of the Top 10 Right Tackles in the game. Finished with a PFF Grade 79.4. PROS: Very stout coming out – not sure if he was going to fill in at either Guard or Tackle fresh from Carolina. Kept Josh clean for the most part. Only 3 sacks allowed in 19 games. CONS: Consistency. Overall: Williams has to prove this previous season wasn't a fluke. Even-though he bet on himself and earned a pay-day, he must show he can do it year in and year out.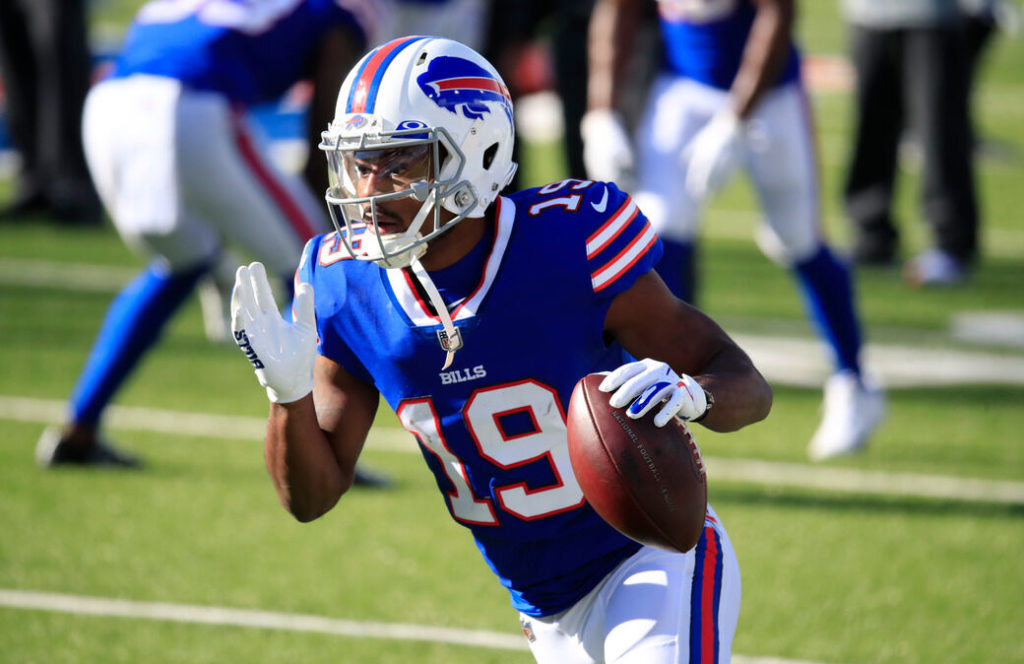 WR ISAIAH McKENZIE
Played very well when given the opportunity. With a full WR corps with Diggs , Beasley, Brown and Gabriel Davis, McKenzie produced more receiving yards (282) and catches (30) with 5 Touchdowns. How can you forget his career game vs Broncos scoring 3 TD's including a 84 yard punt return? PROS:Scheme fit was pretty much why he re-signed last season, consistent with his play and more productive when used efficiently. CONS: Gadget label in this offense right now. Overall: His role warrants more play design if he decides to re-sign.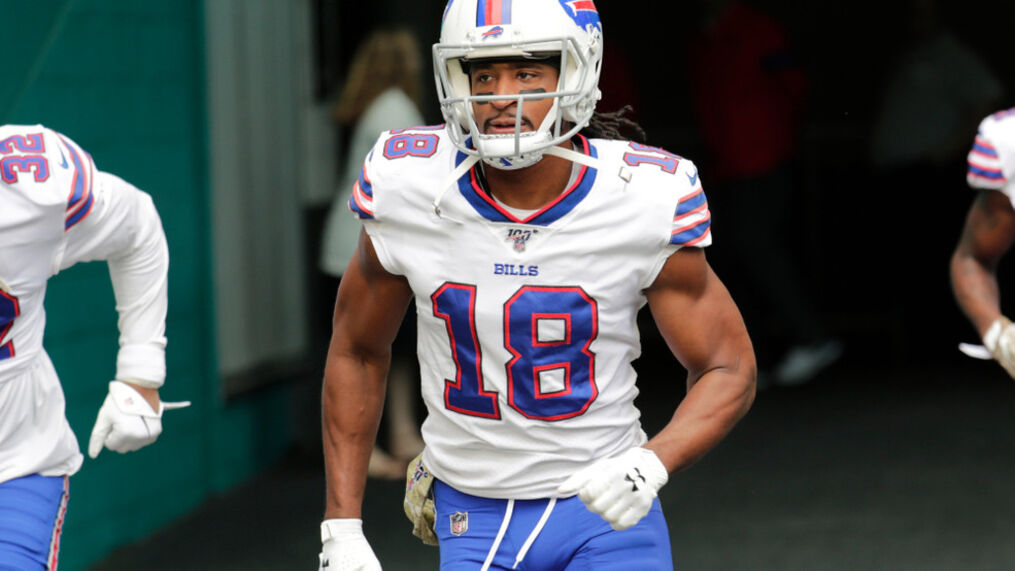 KR/PR ANDRE ROBERTS Continues to show why still one of the best returners in the NFL. I don't care how old he is, field position is very key and "General Roberts" decision making with the blocking that Coach Farewell designs made the Bills Special Teams one of the best in the NFL. Roberts earned a 3rd straight Pro Bowl selection. PROS: Captain, Discipline. Doesn't turn ball over in return game. Career high in kick return average 30 yards. CONS: AGE 33 not getting any faster, but still will put your offense in good position to play. Overall: Special Teams clearly wasn't the issue. Roberts is one of the leaders in the Bills Locker room. And I'm sure he wants to run it back one more time.
Free Agency:
How can the Bills defend their AFC East title with no cap space?
Bills' GM Brandon Beane said not to expect any blockbuster deals like a Stefon Diggs type of thing. However, that was before DE J.J. Watt mutually parted ways with Houston, longing for a shot at a Championship to add to his Hall of Fame career. With Milano, Williams, Feliciano, McKenzie and Roberts all set to explore what they can control, can the Bills' braintrust find ways to get better from a roster standpoint and get over the hump for the upcoming season?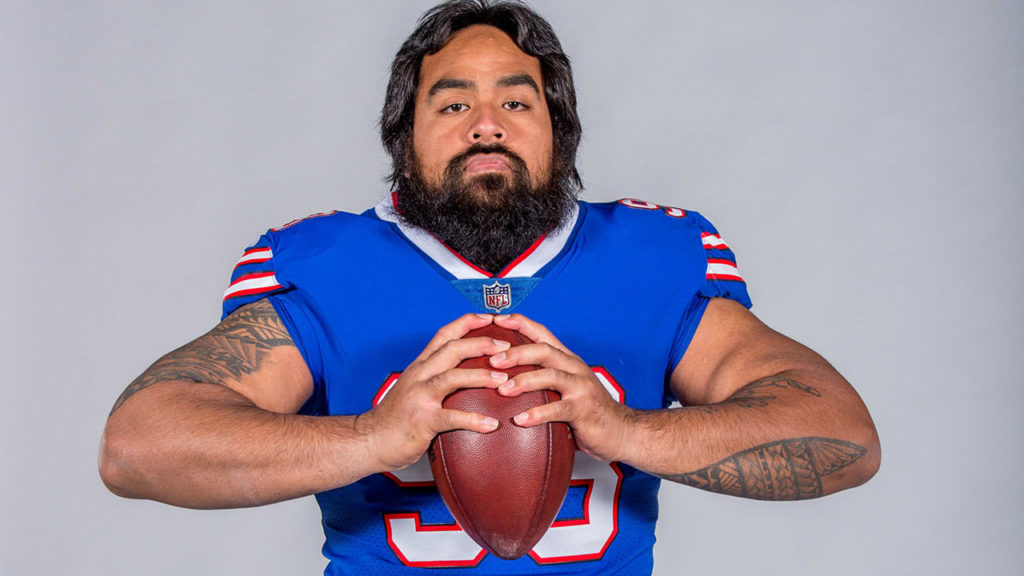 Restructure: MORSE, LOTULELEI
Extend: BROWN, HUGHES
Release: ADDISON, BUTLER,JEFFERSON, SMITH
When you're challenging your self to get better as an organization you have to evaluate the business of what's getting it done and what's not getting it done. Also, what decision do the Bills make to repeat as AFC East Champs? With the following roster moves the Bills can save $36-43M in cap space.
REVAMPING ROSTER:
The Bills will start dissecting their roster and how much cap space is available to spend on notable free agents. But first, you must take care of the guys up front to keep your franchise QB protected in his contract year. Feliciano signs a prove-it deal only playing nine games last year, I think a 1 year, $6M deal gives him a chance to build within this offense and get a long term extension midseason. Daryl Williams should get a 3 year, $22M (7.5 million per year) by Beane to reward Williams for playing like the best version of himself. By releasing Addison, Butler and Jefferson, the Bills can save almost $20M to offer J.J. Watt a 2 year, $22M dollar deal. Watt's star power will demand opposing offenses to account for him every down because he can play inside and outside as a pass rusher and has a superior skill set to stop the run. With Hughes, Oliver, Lotulelei, Epenesa and potentially Watt, this defensive front would be instantly better. Look for the Bills to add a situational pass rusher in the draft as well.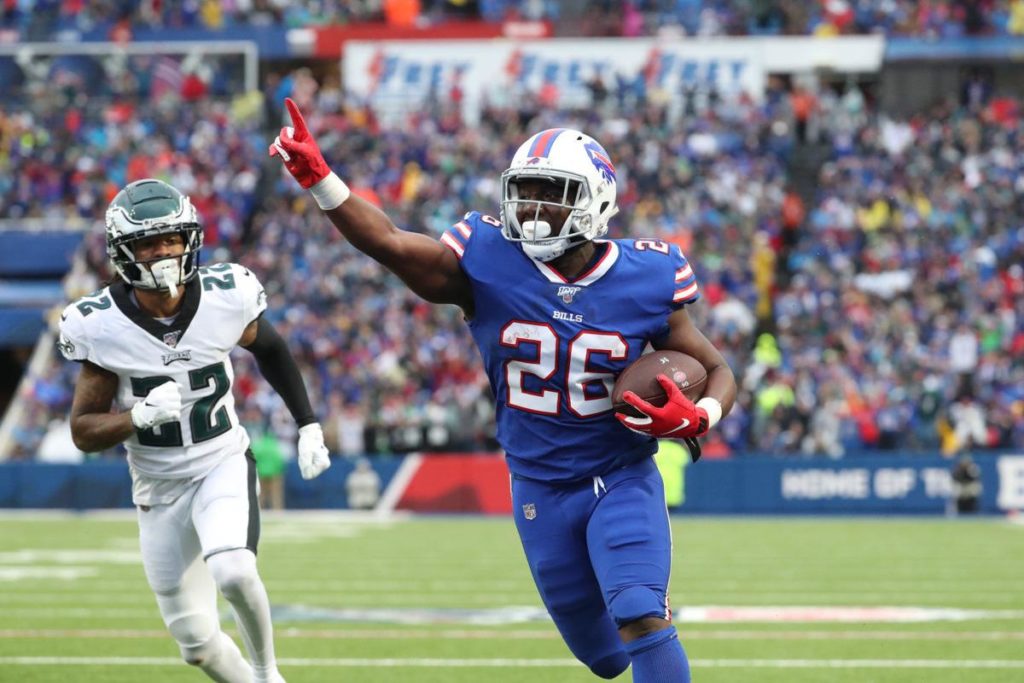 Not sure why the run game didn't materialize at all during the 2020 season. You could say the lack of continuity upfront due to COVID-19 didn't give the run game time to get in sync. Or, did Motor Singletary experience a sophomore slump? At some point the Bills were interested in Le'Veon Bell. one of the best zone runners in the NFL.
And if the Bills look to get better at that position this offseason offering Bell a 2 year, $6M deal gives the Bills a dynamic back that's big enough at 6'1, 225 pounds to help you in pass protection, as well as catching the ball underneath in Coach Daboll's passing attack. Coach Daboll changed the run scheme when Stefon Diggs was acquired, more zone-read, which requires the RB to be patient for the run lanes to develop, and Bell is accustomed to that. The 2020 season went through the arm of Josh Allen, so you have to be patient with the running backs that are there , but Bell's presence would give the Bills perhaps the best trio of backs, IF they're looking to add here.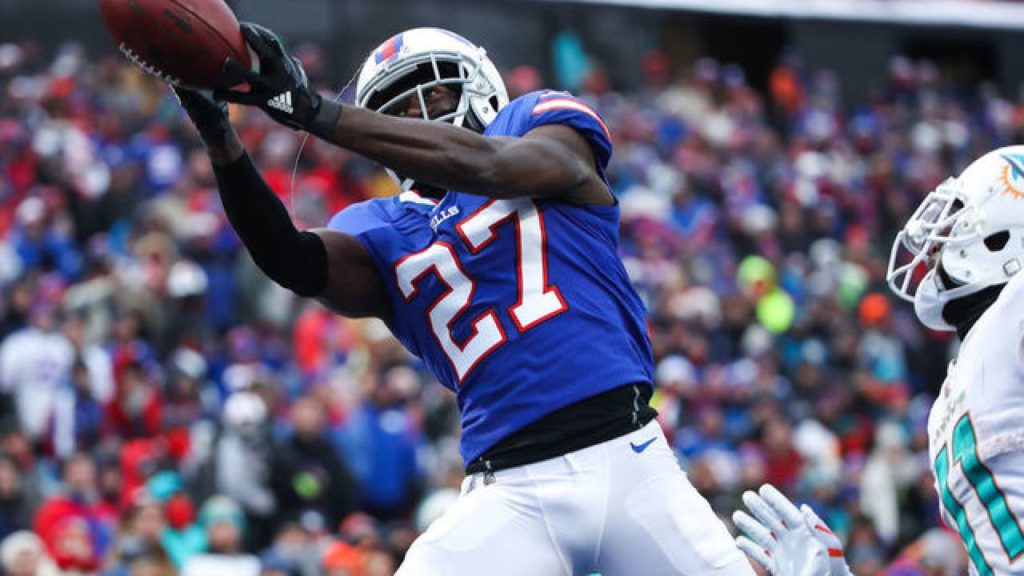 DATING TRE'!
Who will be Tre White's running mate in 2021? CB Levi Wallace will be a restricted free agent, meaning if a team offers Wallace a contract and he signs, the Bills will have to match the signed contract or lose the player. Other than that, on the back end you have Siran Neal, Dane Jackson and Cam Lewis. With this being a passing league, you need more defensive backs. Josh Norman signed a one year deal and I'm sure he would love to run it back in Buffalo, but he will have to meet the Bills half-way this season. Dean Marlowe is a Buffalo guy with too much time invested by Beane and McDermott to go anywhere else. But, I do think it's time to draft a high-caliber cornerback to keep quality depth on the back end. The AFC Championship Game exposed that.
During the first phase of Free Agency don't expect any franchise tags, but you should start to see who will get released in order to know how serious the Bills are in obtaining J.J. Watt's services. Renegotiating with UFA's keeps the culture intact, and this will be a very important two weeks because the decisions made will affect the start of the 2021 season.
You can check out MUKI's MOCK 1.0 ( link below ) as I fill in the remaining blanks. LEAVE A COMMENT PLEASE…..
#ONLYWAYICANGETBETTER
Editor's babble: As always, great stuff by Muki Hawkins. We are grateful to Muki for sharing his expertise on the blog. You can find Muki on Twitter @wufosports and doing his thing on the radio at power965radio.com.