Now it's time to return the favor. Kenny Johnson,#PintoRon/Kenny, BillsMafia OG Extraordinaire, Professor Emeritus of Condiments, one of our fearless leaders of this FAMbase is having open heart surgery… maybe as I write these words. Waking up in Wyoming to this news was unsettling at a time when precious little has felt settled at all lately.
Watch Lost in the Sauce – The Legend of Pinto Kenny
The COVID pandemic broke Kenny's record consecutive streak of attending every Buffalo Bills game, home or away, from 1994 to 2020. But that's not what Kenny is known most for. His ritual of being doused in ketchup and mustard by the terrific group who gather @PintoTailgate in a routine that can only be described as unique and totally befitting the best of Western New York lore is what brought Kenny fame around the NFL.
I met Kenny once tailgating at Bills Stadium in Hammer's Lot about ten years ago (give or take). Pretty sure he wouldn't remember meeting me… as I was in my normal state of social paralysis,… overstimulated by hoards of people I've probably only met online, but consider family. For a recluse blabbermouth from Wyoming to come out of the mountains and return to the homeland = Mecca experience every single time. And of course I always end up barely able to speak when meeting legends in Buffalo Bills history.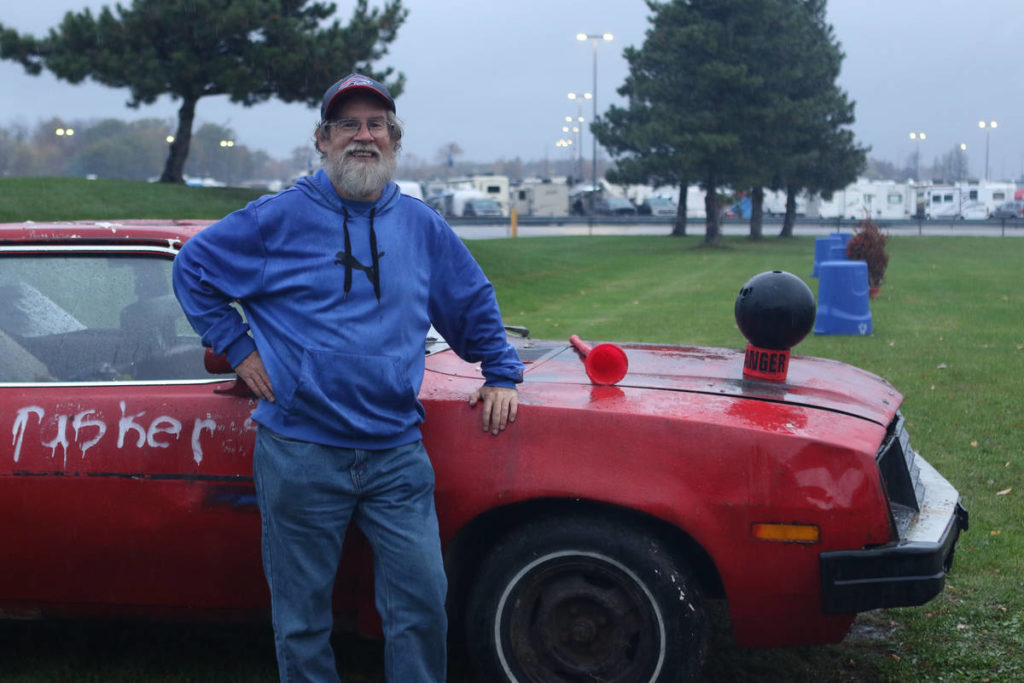 What stuck me immediately about Kenny makes me understand why there is now biological proof Kenny has a big heart… and why it's being fixed right now. Compassionate people exude love openly and authentically. It is pure and uncomplicated. When I met Kenny it was like getting a big smile straight from the heavens.
Kenny is what some refer to as an 'old soul'. Wise beyond his years. He created a way to bond with his Bills family and provide wisdom, humor, and most of all compassion within a community of fans searching for a way to move out of despair… mostly over their beloved football team being mired in a state of perpetual mediocrity.
'Pinto Ron's' consecutive streak of game attendance began at the end of the Super Bowl Bills of the 90's and was abruptly ended by the COVID pandemic in 2020. The same year the Bills ended up playing in their first AFC Championship game in two and a half decades. It almost seems fitting.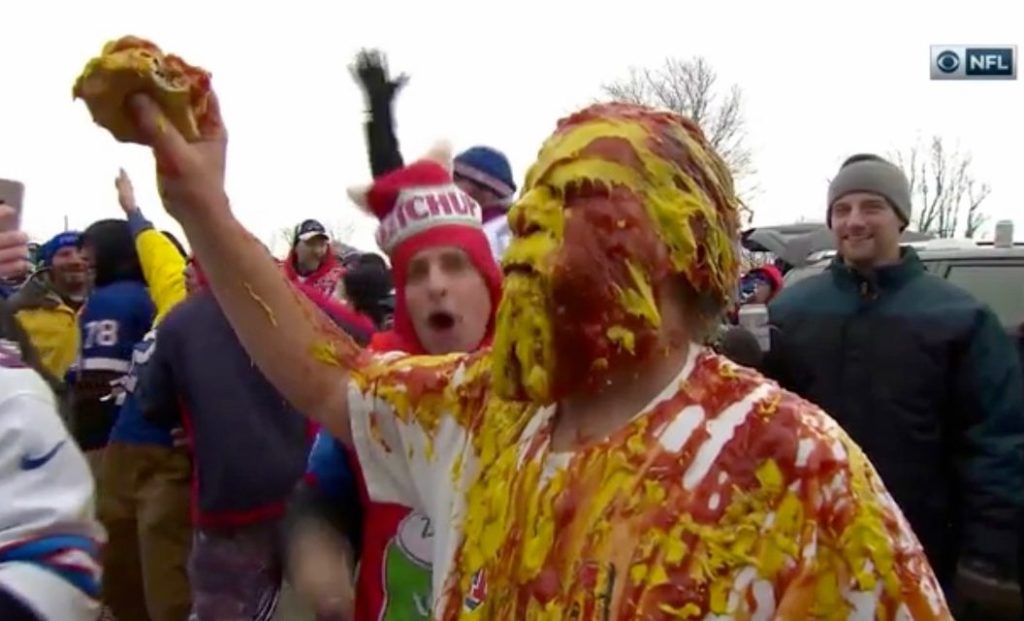 The circle has been completed, and Kenny has been one of our guides along the way. His wisdom and humor helped keep us focused and moving forward during some lean years for Bills fans. If you look at interviews with Kenny on youtube or elsewhere, you will find he often makes remarks about the fact that you never know how long we'll be around, and to enjoy each and every moment along the way. His wisdom in this regard has been helpful for all of us as we struggled to understand why we were being tortured as Bills fans for so many years :)
Now Kenny is taking a break and doing what he needs to do to take care of himself. The team is in good hands with Sean McDermott and Brandon Beane. The Bills are on the upswing and being guided by competent leadership. So perhaps it's time to give back to Kenny and send him all the prayers, good thoughts, positive vibes or whatever verbiage of choice his way as he takes whatever time he needs to heal. We look forward to Kenny's return to the Bills' bandwagon that's getting bigger by the day.
It's also time for the 'OGs' of BillsMafia to smile and be pleased how they/we made it to the 'other side' before literally making it to the 'other side'. Many of us wondered if we would see the Bills rise out of the ashes before departing this earth. There is a brother/sisterhood among older lifelong Bills fans that's really hard to explain, but easily identified when we see one another. Kenny is OG Professor Emeritus of our Bills FAMbase. We love you, Kenny, and we wish you a speedy recovery.
Editor's babble: I know Kenny will hate this blog post if he reads it. He strikes me as the kind of guy who would hate the attention. But… too bad, Kenny… because we love you send our best wishes. You can find me on Twitter @RobynMundyWYO if you wanna holler at me ;)