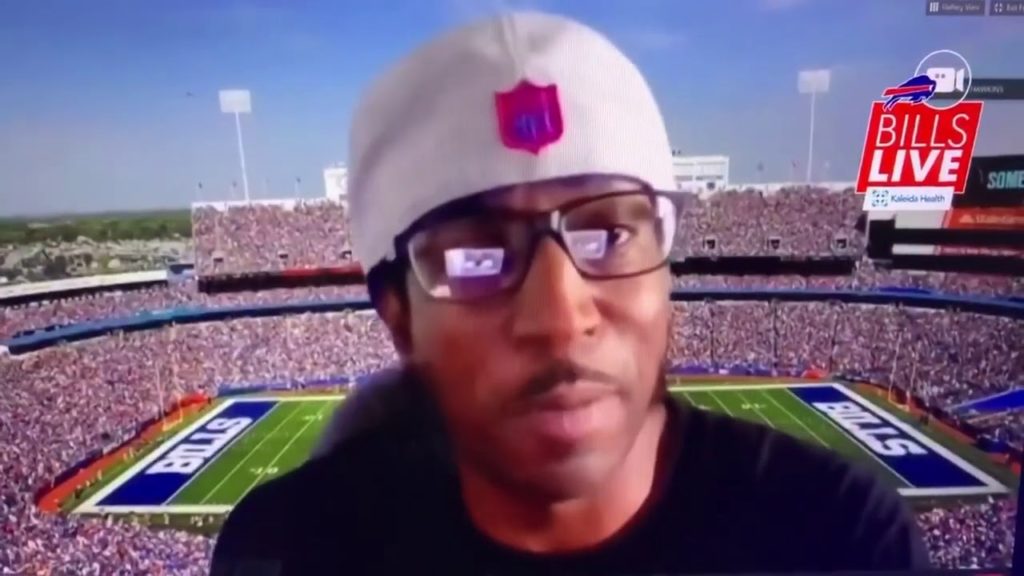 After coming down from my AFC Championship hangover, I reflected for a bit on an historic season filled with record breaking victories… something Bills fans haven't experienced in quite some time. Josh Allen's (truthfully) 2nd complete season under the helm was momentous. Throwing for over 4,500 yards and responsible for 46 touchdowns this season, he proved he is the real deal. Allen's performance didn't come 'out of nowhere'. It came with hard work, dedication to be better and the leadership qualities you want in a young franchise QB.
Grades & Assessments: B++
Allen's career year has given him the jump reaching the national spotlight and handling it quite well. He was mentioned in the conversation for league MVP and that is an accomplishment in and of itself. Nominated to his first Pro Bowl and finished 2nd Team All-Pro, Allen also nabbed the Most Improved Player in the NFL.
I didn't want to give him an 'A-grade' yet because of some things I feel Kansas City exposed in the Championship Game. But to Allen's defense, it's not his fault when Coach Daboll cannot move the offense when teams play off-coverage… but I will get into that later in this article. So, Josh Allen did what a lot of experts said he wouldn't do. He turned some of the naysayers into haters waiting for letdown… and it never showed up. The scary thing about all of this is the best is yet to come.
HERE'S JOSH ALLEN'S COLLEGE SCOUTING REPORT: https://walterfootball.com/scoutingreport2018jallen.php
IN OTHER WORDS:
"He's an extremely driven young man with a bright future and he's done a great job leading our team this season in particular." Says Bills Head Coach Sean McDermott. Allen has earned the label of the "Franchise QB" as he continues to get praise from Bills' brass.
Allen's 2020 season is his best (by far) to this point in his career, with each year improving in every statistical category. He's taking baby steps to the ultimate goal and that's obliviously getting to the Super Bowl and winning. His passion will continue to drive him to be even better for the upcoming season.
CONCERNS/SOLUTIONS:
I think Josh Allen answered any concerns about his play going forward, He's probably studying film as we speak. And, for the first time in a long time the Bills don't have a problem at the QB position, I think more emphasis on what's going to be the identity of the run game will help Allen become more effective. Coach Daboll has to implement better balance so defenses can't just scheme around Bills passing game. Let's not forget Allen has mobility, so it will be very interesting to see how creative this offense will be in 2021.
COMING UP NEXT: PART 2 RUNNING BACKS
Editor's babble: More Muki, please. We are grateful and excited to work with Muki Hawkins and appreciate his contributions to our blog. You can find Muki on the radio in Buffalo https://www.power965radio.com/ or on Twitter @wufosports.