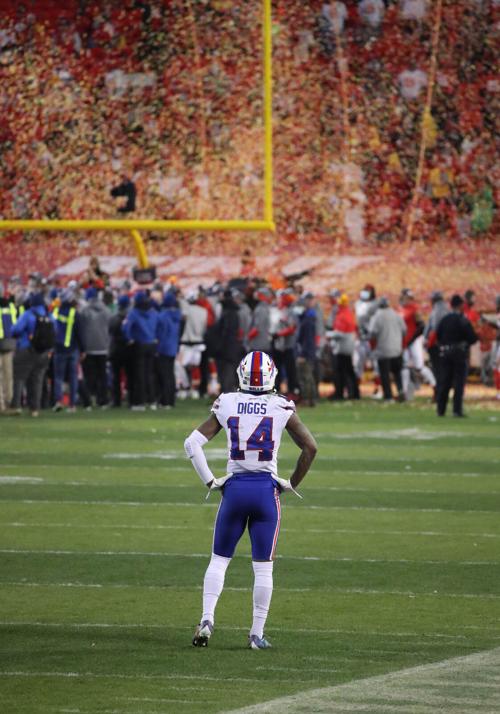 I didn't want to go to a Super Bowl parade with my identity concealed, anyway. Who envisions seeing a trophy drive by while holding yardsticks in each direction? The Buffalo Bills will simply have to finally let their fans enjoy the ecstasy of ultimate triumph when the world is back to the regular level of abnormal.
Convincing ourselves this beloved squad will be back is a matter of self-preservation. Perhaps high hopes at a crushing time are justified, what with a season of thrilling examples. We have every right to dream of making the conference finals more frequently than comet sightings.
That hopeless feeling will be around forever, so now's a good time to grow accustomed to it. You can either be into sports or not worry about who chased the ball best. It's better to be nervous. There must be a German word for painful pride to describe how I feel about a team that surprised everyone until the second-last postseason round. Call it agöngraten. I bet we can convince everyone in Deutschland it's always been in das Wörterbuch.
Life is scripted.  It's just not written out like how we hoped.  Instead of character arcs that are assured of satisfying conclusions as in Hollywood productions we presently watch from home, we endure a universe that forces us to build character by coping with being wronged.  Evil Tom Brady set up the Disney plot, but the Bills couldn't finish the story of finally beating the cruel developer's bratty kid.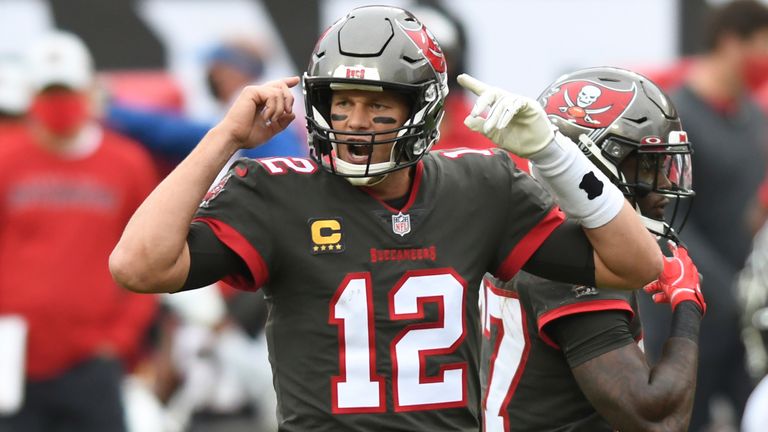 I hate the stupid Kansas City Chiefs as much as I back the old time hockey practitioners from Charlestown. And I hope they beat the stuffing out of that Tampa quarterback. Common enemies bring milder foes together.
Figuring who to cheer for means the season ended before we'd like. It was once a little easier to determine who to back if you've circled the Sun that many times. I decided to support the Bills from Super Bowls XXV-XXVIII, what with following them. Now, there's a crummy week off before yet another championship to be viewed through rueful woe mixed with nonchalance.
I wish bars were open like Chiefs receivers. Matching up with Kansas City seems as daunting as pretending it hasn't been nice avoiding family for a year. Simultaneously neutralizing Travis Kelce and Tyreek Hill is the formidable task at hand. Seeing what happens otherwise is one sobering way to comprehend. Impossible is a football player's job. If that sounds too tough, study computers.
Leaving the Lamar Hunt Trophy in Kansas City is the sort of obvious storyline our favorite team should strive to ruin. The Bills joined a rather large group, as many clubs seem to have their worst games while facing the conference's red and gold standard. A team as skilled as it is innovative inspires stellar efforts to counter their efficient assault. You don't have to appreciate their precedent this moment.
Beating the Chiefs takes perfection. They're good enough to make teams finish beating themselves after starting the process. Scare an opponent into assisting with the defeat. The Bills panicked in response to flubs, and the Chernobyl chain reaction led to a meltdown. If the chicken dip named for our hometown has been contaminated with radiation, I'd still eat it.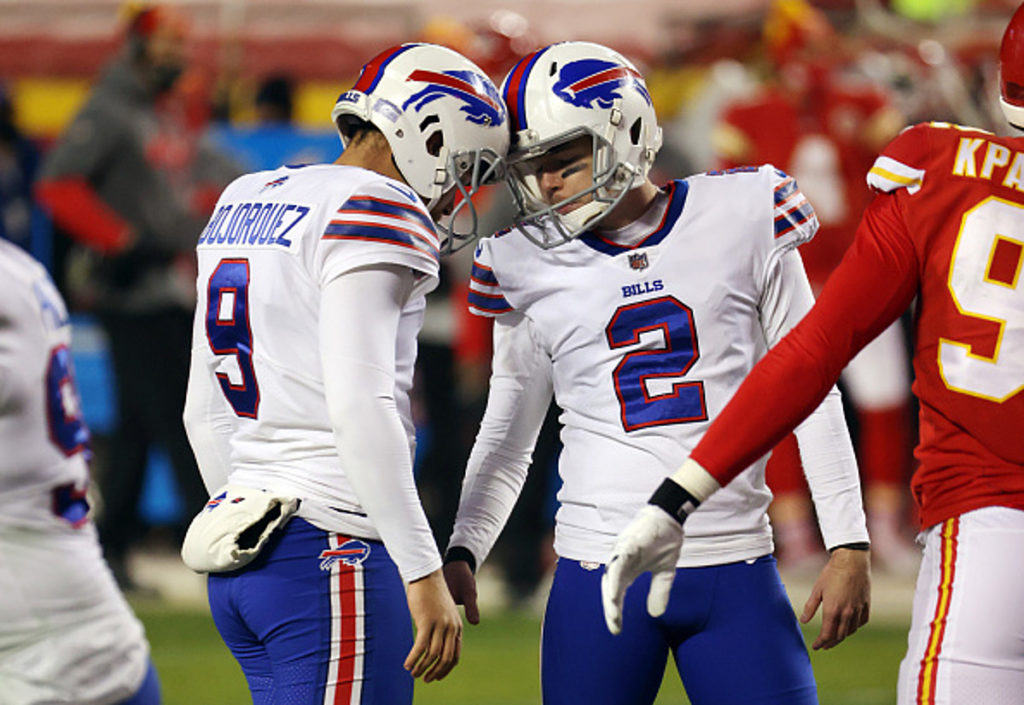 The comfort of knowing they got six points will not inspire smiles this offseason. Kicking field goals inspires giggling from a Chiefs team that scores at will. You'd better stop being aggressive, as risk is scary. You might have to go for a somewhat improbable touchdown in an even bigger game, and such anxiety could upset one's stomach.
Isn't it fun following sports? Now, here's a nightmare coming true. Explaining to non-Bills people that they're usually much better than they were in the conference championship was tough when the impressiveness evaporated. The performance on their biggest stage in awhile wowed critics except for how every area of concern went poorly. Earlier offensive struggles against lower seeds were a bad omen rather than a good lesson.
The downside of stress dissipating is running out of goals to face. There are no more chances to be nervous, and a lack of challenges isn't as fun as you'd think. Fans experience even more tension because they can't control what's happening. Living vicariously is done for at least a few months.
The Bills are at last a victim of their own success. Once perpetually downtrodden, this franchise has made it so a tournament appearance is unsatisfactory. A winning record in this year's playoffs offers slight comfort.
Enjoy a bigger letdown. Faith sure is rewarding. Fans invested this much to lose more grandly. The greatest comfort comes in thinking what's next will be better, as usual. Like vowing to to time jumping over the fire bars so Mario isn't incinerated, all the Bills can do during a rather long bye is rehears which steps to avoid.
Roster members can announce they've grasped what's needed to become the conference chiefs. It's not that they're shady claims. But even the most reliable characters have no chances to prove they've improved for a good while. The Bills strive to recall what not to do a year later if they return to the same point. No matter how much karate power they've amassed, they still have to plot how to advance past the tournament semifinals.
The Bills can say they'll use loss to motivate themselves to bigger wins. But they must ponder their strategy for a sentence almost as lengthy as a baseball season.  A championship team would use their own progress for even greater practical and philosophical gains.  They'll discover if they've leveled up again when everyone else does.
Editor's babble: Anthony seems to find the right words to expunge the bad vibes. We thank Anthony for all his wonderful contributions to our blog throughout the season and look forward to his off season chuckles. You can find Anthony on Twitter @AnthonyBialy.