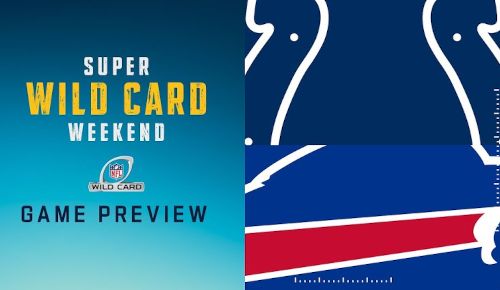 For the first time in 25 years,The Buffalo Bills have won the AFC East and stake their claim as one of the NFL's elite this season. The vast improvements of Josh Allen has caught the world by storm and the Bills have an historic season thus far, breaking numerous team records. Not to mention 13 wins which ties a franchise record (1992 Bills), also the Bills finished (6-0) in the AFC East no other Bills team has accomplished that ever. I decided to take you back with my very first interviews with team to see if they actually stayed the course. You can let me know with your comment below.
Earning IT!
The 2019 season the Bills finished (10-7). In which that prompt the team approach to the upcoming season of controlling what you can control from day one. Taking that approach led to Josh Allen's record setting season in passing yards (4,544) and touchdowns (37). Stefon Diggs match that with becoming the first Bills WR to lead the NFL in catches (127) and receiving yards (1,535) also Bills single season records. Cole Beasley career numbers in catches (82) and yards (967).
A Fresh Start
How will the Bills take that next step to be an elite contender? GM Brandon Beane Immediately knew what direction he wanted the team to go heading into the new season. Surrounding the franchise QB with more playmakers would be the answer, not sure if they wanted to start fresh with a rookie wideout because of having veterans Beasley and Brown. But for Josh's Development and wanting a quicker return on the investment the Bills acquired WR Stefon Diggs from the Minnesota Vikings. Diggs a proven product looking for a fresh start was what the Bills have been searching to help bolster an offense on the rise with a young QB.
Class is in Session
2019 was Josh Allen's Full Season under the helm let's not forget. leading his team to a 10-6 season (easily could've been 11-5 if not resting week 16). Showing promise as young passer on the rise Allen had ways to go. Coming into the Pros Josh's role was more-less a game manager style with Power run concepts combined with a Stout Defense. Coach McDermott and Brandon Beane decided it was time to take the training wheels off and be ALL-IN with their young Qb surrounding him with playmakers and veterans to make him better. Josh just seemed to mature right before our eyes. Determined to become what he was drafted to be he worked extremely hard during the offseason with Trainer Jordan Palmer and also sought out the advice from Peyton Manning and Drew Brees. What ever it took to get better Josh was eager to know how.
Sophomore Season
Cole Beasley was a immediate impact last season, brought in to help Josh short range accuracy. Being the best at his craft Beasley develop instant chemistry producing over 65 catches with over 750 yards. With John Brown leading the team in receptions and going over 1000 yards in 2019, the addition of Diggs normally means a drop in someone production. Beasley understood the direction and knew how this new style offense would allow this team the opportunity to play at a high level.
Shooting the ones with Cole Beasley at Training Camp 2020
Buried under the Radar
The Bills Defense 2019 was considered a Top 5 Unit. The Best Safety tandem in the NFL of Jordan Poyer and Micah Hyde since acquiring these two and selecting CB Tre White have proved to be the heart and soul of the Defense, you add 2X-Pro-Bowler LB Tremaine Edmunds and Matt Milano who proved to be very valuable in his contract year. New Additions of Mario Addison, Vernon Butler, Quinton Jefferson and A.J. Klein have given Jerry Hughes new life. The last 7 games the Bills Defense have ranked in the Top 10 in every statistical category. Something we all want to see heading into playoffs.
With the Results comes a New Season
The Bills have given BillsMafia a season for the ages, and the talks of Super Bowl Contender looms in the minds of all the non-believers and naysayers. Dominating opponents with a tough schedule has made them very battle tested. 13-3 was great but the mindset keeps them motivated for more and they know it's more out there to accomplish. With the playoffs comes a new season of win and go home, and first up the (11-5) Indianapolis Colts. Head Coach and Former Bills QB Frank Reich with Phillip Rivers gives the Bills a true test in the Wild Card Round.
PREDICTION:
The Offense is high-powered and this Defense is playing at a high level. Colts have a solid balanced attack to give the Bills a run for the money but just not sure if they can withstand the Bills aggressive demeanor. 33-24 BILLS
Editor's babble: So excited to have Muki Hawkins contributing to our blog. Muki is the man. You can find Muki on Twitter (and should:) @wufosports.