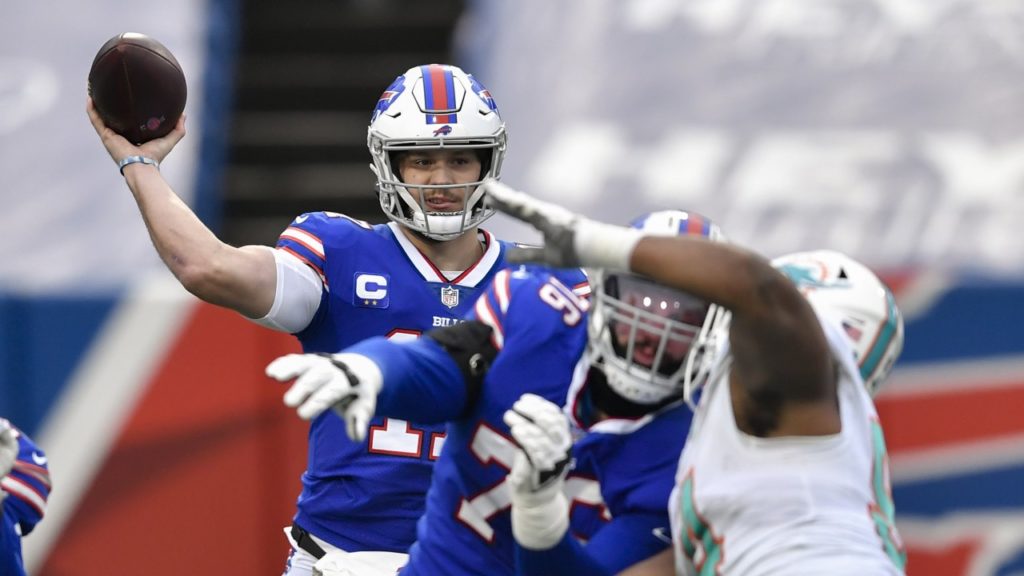 My, my, my, what have we here?
It's been a long, long time since Buffalo had a team that exceeds all expectations. Fans didn't dare dream of a truly dominant team, a team that checks all the boxes.
Well, let's see:
Make the playoffs. Check.
Win the division. Check.
Win a bye. Check, until the league added a team to the playoffs. So the bar moved, but the standard was to get to the top 2 – did it.
Win home field. Nope, but close.
Sweep the division. Check.
Come from behind to win? Check.
Win big games along the way? Check.
Play your best football in December? Check.
Begin to dominate games late in the season?  Check.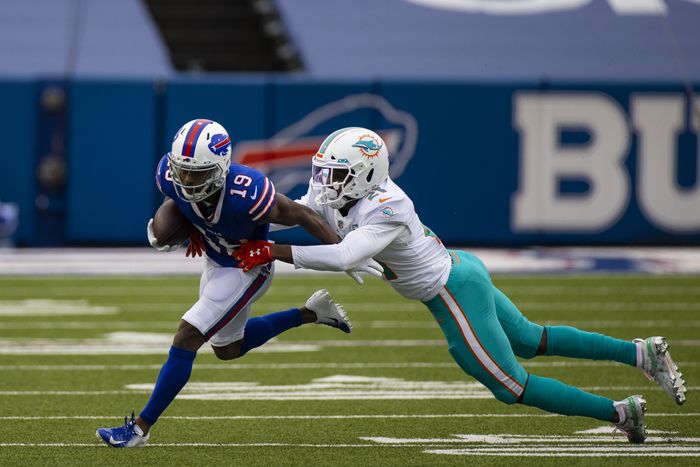 The Bills beat Miami, 56-26, Sunday afternoon in Orchard Park. The Dolphins are a pretty good team. They came to town needing a win to get to the playoffs. The Bills needed the win, too, but wanted to balance the benefit of securing the second spot in the playoffs against the risk of injury to a quality player. In other words, the Bills would try to win, but not too hard.
The game was jaw-dropping. Just as they had done to the Patriots, the Bills spent most of the first quarter sizing up the Dolphins. The Bills offense started the game interception, punt, punt. Then they went to work. Touchdown, touchdown, punt return touchdown, touchdown. It was as explosive as the Chiefs at their best.
And it wasn't Diggs, it was Isaiah McKenzie, running routes, getting open, making catches, flashing his speed. Then it was McKenzie on a truly dazzling punt return, featuring his vision, his quckness, his change of direction and his speed again.
The defense did its part. Over those final ten minutes of the half, the defense gave up one field goal and forced two three and outs.
This was masterful football. This was a team that knew it was in control. For fans who in the past criticized Sean McDermott for being too conservative at the end of the half, consider this:
Was McDermott planning to end Allen's day by giving Barkley the last snaps of the first half?. It sure seemed like 21-6 was the right time for a conservative coach to let the air out of the ball. Oh, no! Not this team! Here comes Allen for a final drive. Four plays, 75-yards. BAM!!! Oh, by the way, John Brown is back.
The game was over at half time. Miami wasn't going to score enough to win, even if the Bills throttled back the offense. And then, almost unbelievably, here comes the second string! Here comes Antonio Williams, pounding and slashing and bursting through the line!. Here comes Barkley throwing 6 for 13 for 164 yards and a TD! Here comes Gabriel Davis with a spectacular run and catch. Here comes Matakevich, a tackling machine! Here comes Josh Norman with a pick 6! Here comes Dane Jackson, with a great goal-line tackle and two passes defensed Here comes Dean Marlowe with two interceptions.
This is what football looks like when 60 players are playing together, completely together.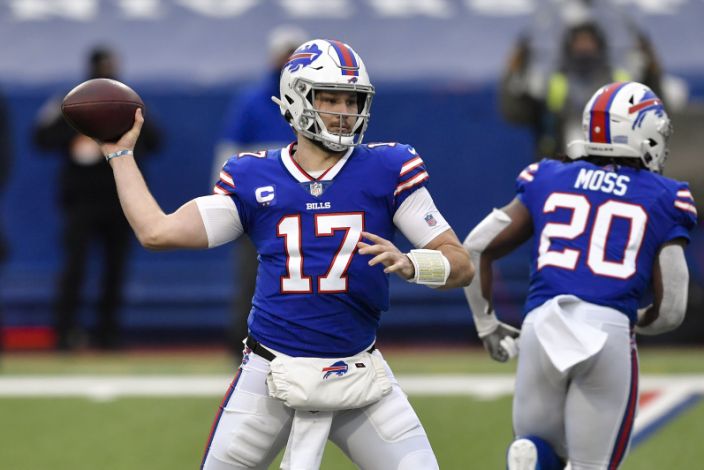 On offense, the pieces are great, but it wouldn't be happening like this without Allen. He is in command. He understands the game, he understands his role. And he's physcially able to execute whatever the team needs him to do. He throws from the pocket, he throws on the run, he sees the opportunities, and he delivers the football flawlessly. His teammates know if they do their jobs, Josh will take care of the rest.
And Josh knows his teammates will do their jobs. All of them. That's what he saw from McKenzie and Brown and Williams and Bates and Davis and Winters and from all those swarming second string defenders. Everyone is ready to do their job, and everyone does.
Two weeks in a row, the Bills have dismantled a credible opponent. They've done it without breaking much of a sweat.
It's magnificent football.
And now the real challenge begins: to win as the opposition gets better. Can this team continue to practice and prepare and play in ways that can overcome anyone?
GO BILLS!!!
Editor's babble: That's all I got, folks. Babble. But thankfully Mark Korber is here to put context around what just happened. We can't thank him enough for his terrific contributions to our blog. You can't find Mark on Twitter, but you can find him posting on twobillsdrive.com's Stadium Wall Message Board.